Oleksii Kapichin is a hospitality industry professional and revenue management expert. His hotel management background includes comprehensive operational (Front Office, Spa, Guest Services), financial, and revenue management experience.
Oleksii is passionate about helping hotels maximize total revenue using profit-focused, guest-centric, personalized, and innovative strategies. He develops and executes strategies that maximize hotel profitability and asset value.
Oleksii holds a master's degree in hospitality management from Ecole Hoteliere de Lausanne. Professional certificates include Certified Revenue Management Executive, Certified in Hotel Business Acumen by HSMAI, and Certification in Hotel Industry Analytics by AHLA.
Schedule meeting with me
---
Independent Consultant for EHL Advisory Services
---
Education
MASTER'S OF BUSINESS ADMINISTRATION (MBA) IN HOSPITALITY | ECOLE HOTELIERE DE LAUSANNE, 2019.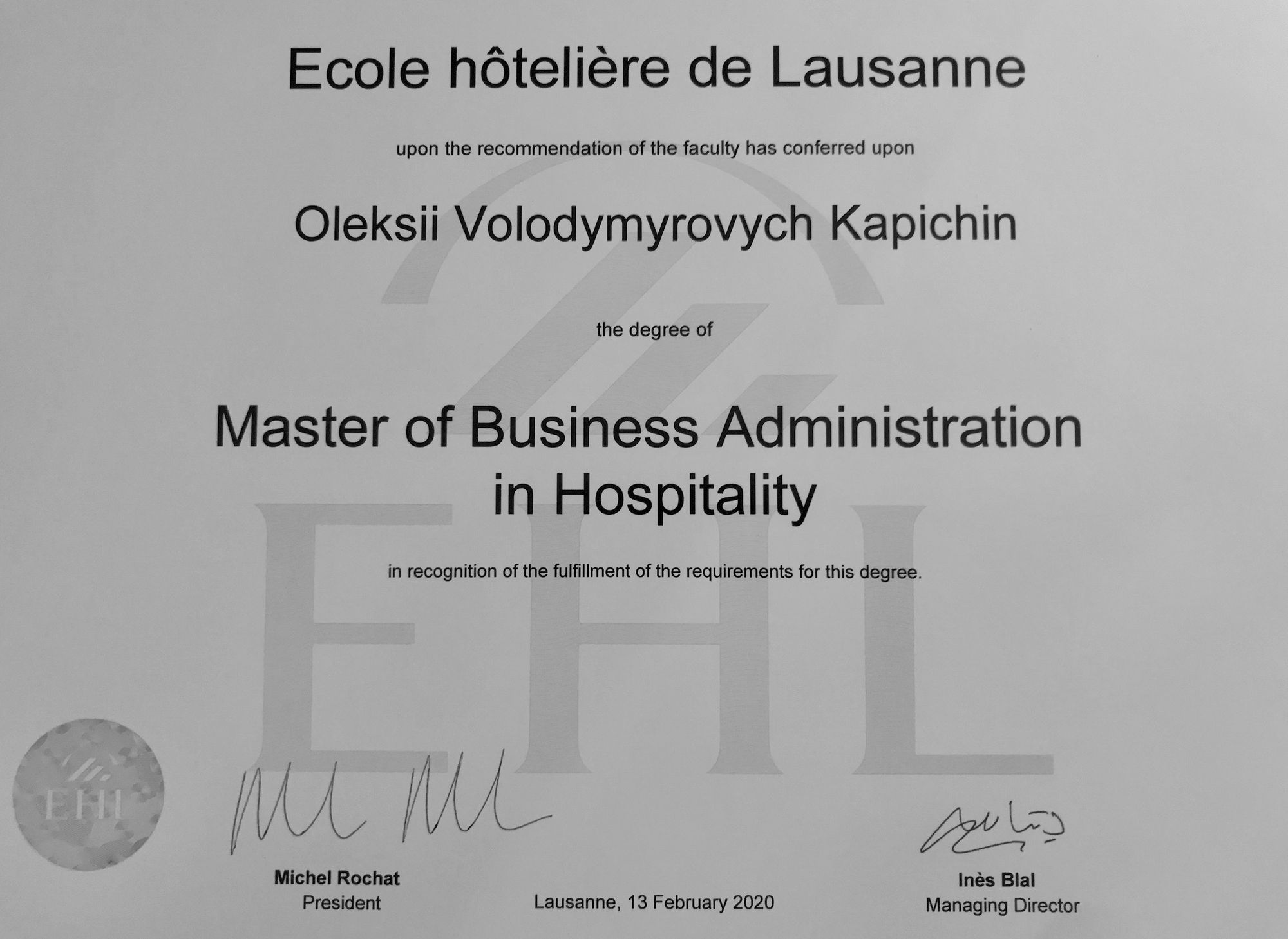 MASTER CERTIFICATE IN REVENUE MANAGEMENT WITH A FOCUS ON FINANCIAL MANAGEMENT | CORNELL UNIVERSITY, 2015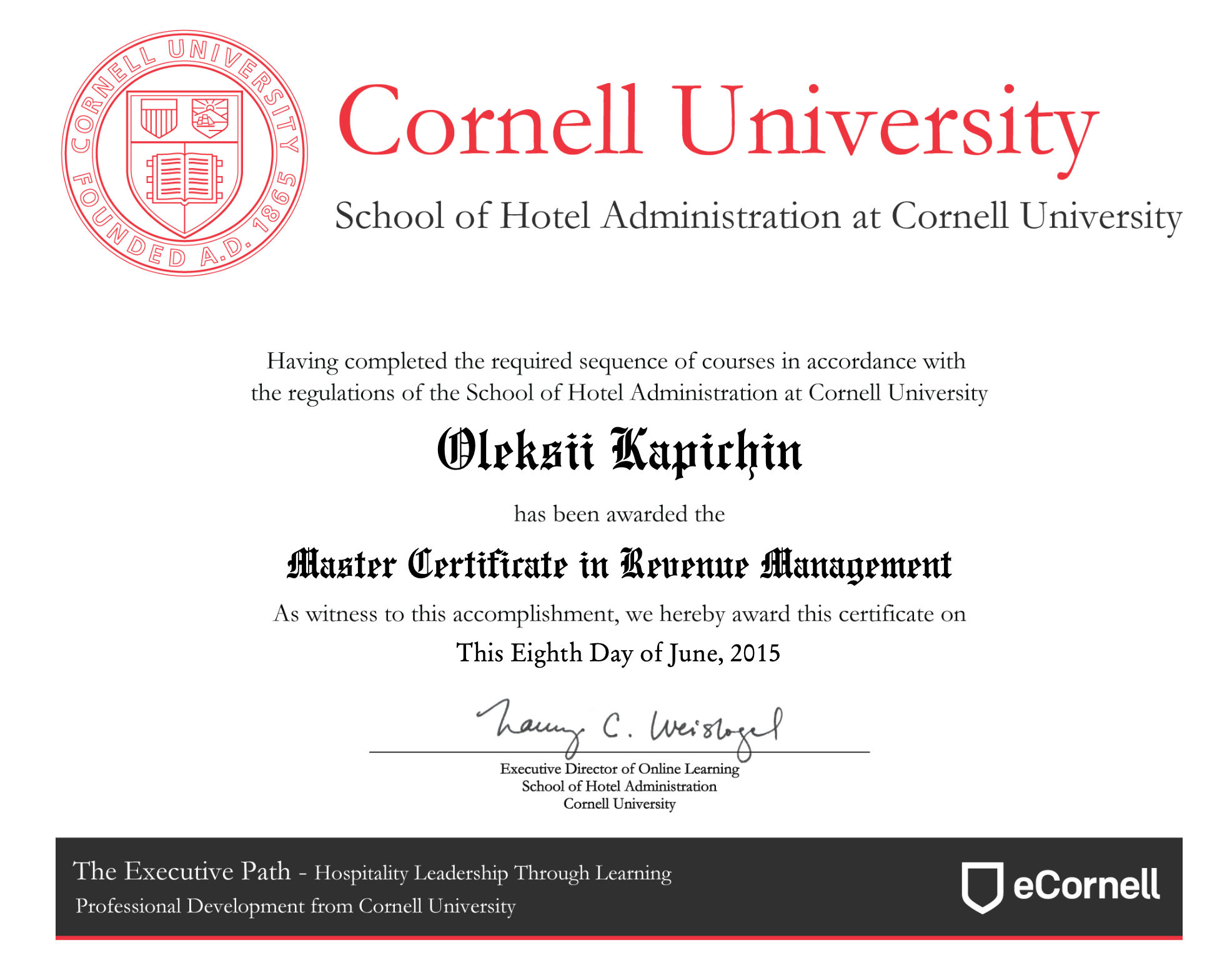 BACHELOR OF TOURISM MANAGEMENT | INSTITUTE OF TOURISM, 2007, GPA: 3.67/4.0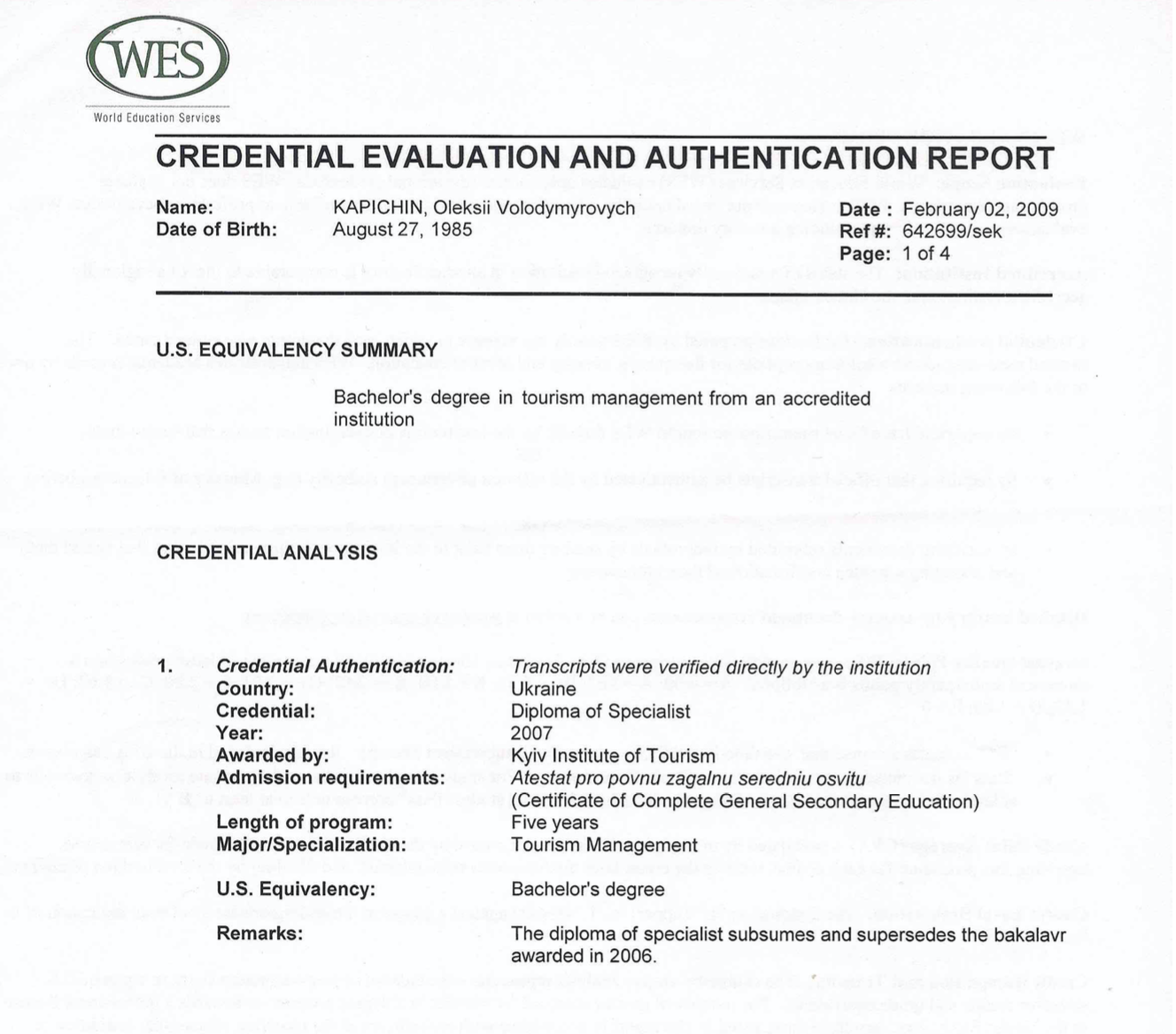 ---
Certificates
CERTIFIED REVENUE MANAGEMENT EXECUTIVE | CERTIFIED BY HSMAI, APRIL 2020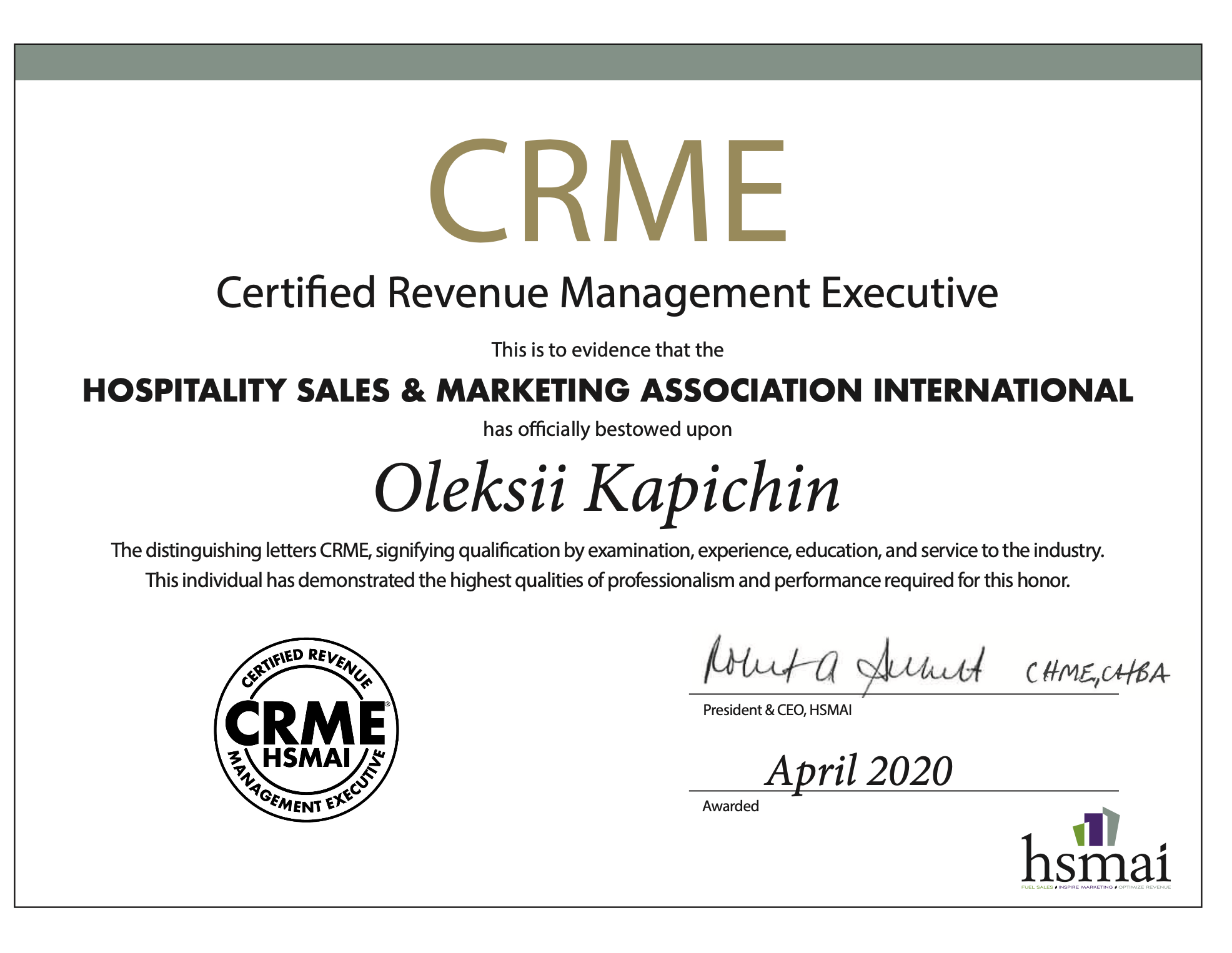 CERTIFIED IN HOSPITALITY BUSINESS ACUMEN | CERTIFIED BY HSMAI, JULY 2020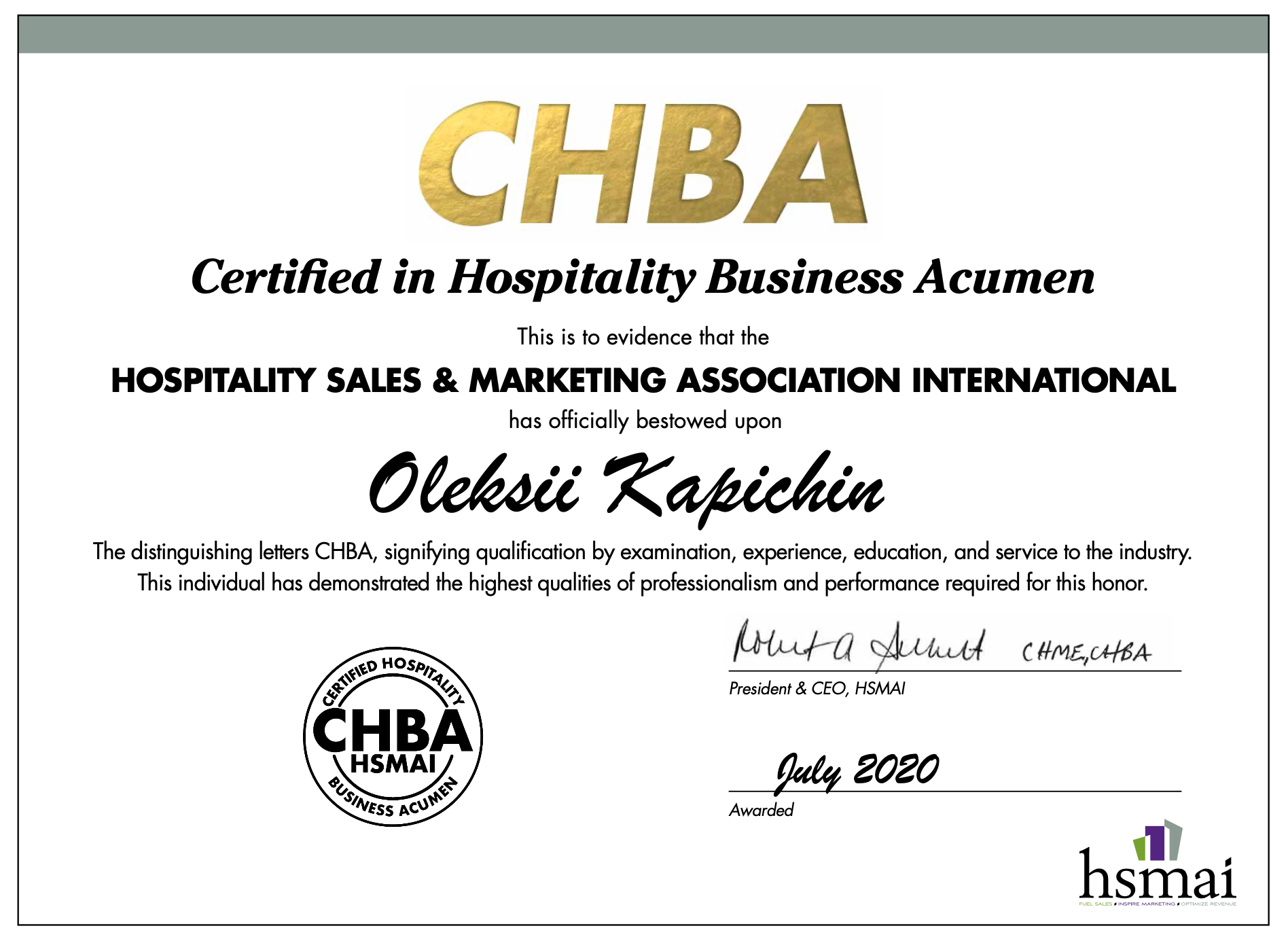 CERTIFICATION IN HOTEL INDUSTRY ANALYTICS | CERTIFIED BY AHLA, JULY 2020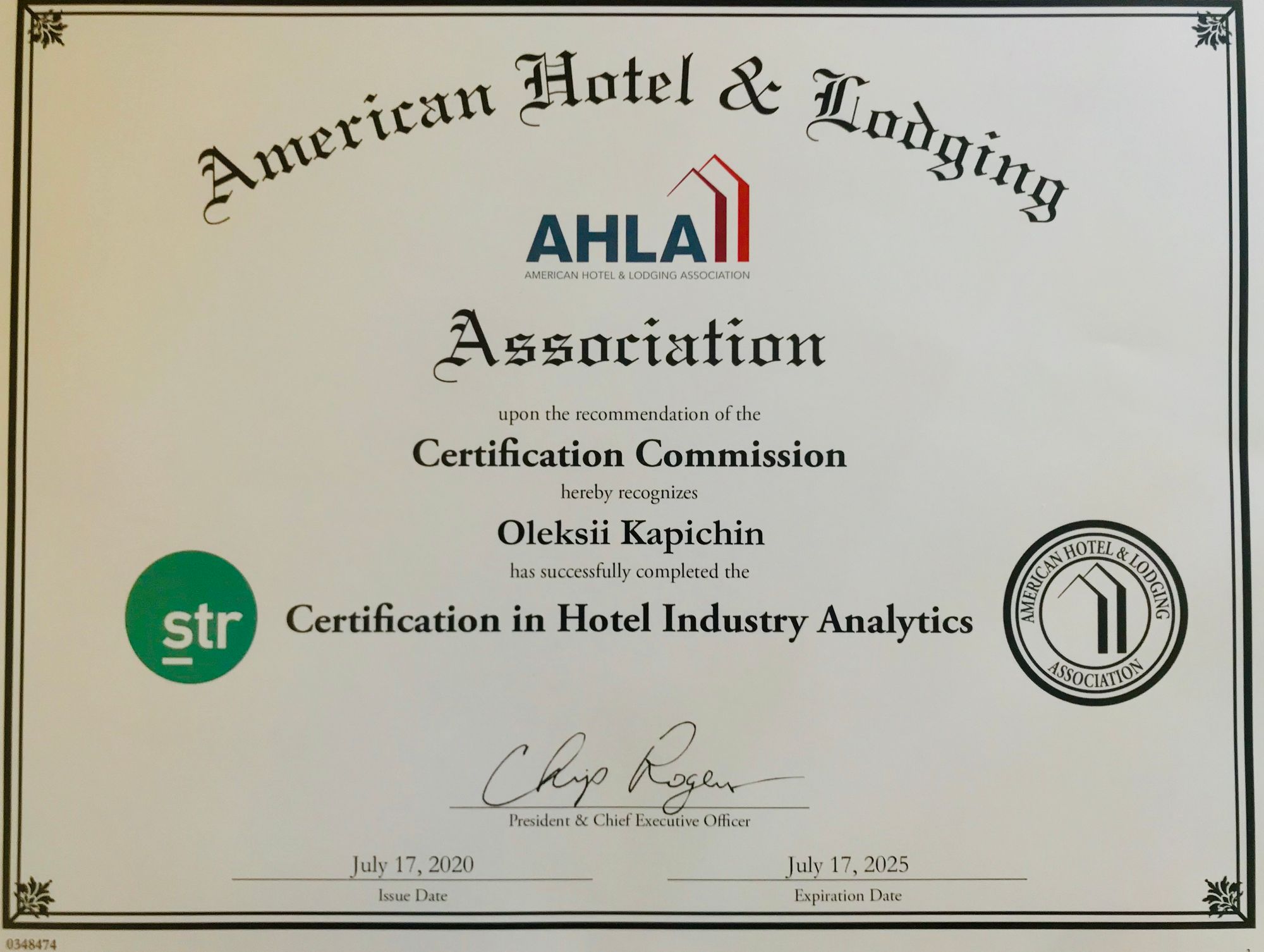 ---