Weekly Insights. December 4, 2021
Best hospitality industry articles focused on 💵revenue, 📊markets, and 🎯strategy (Nov 28 - Dec 4, 2021).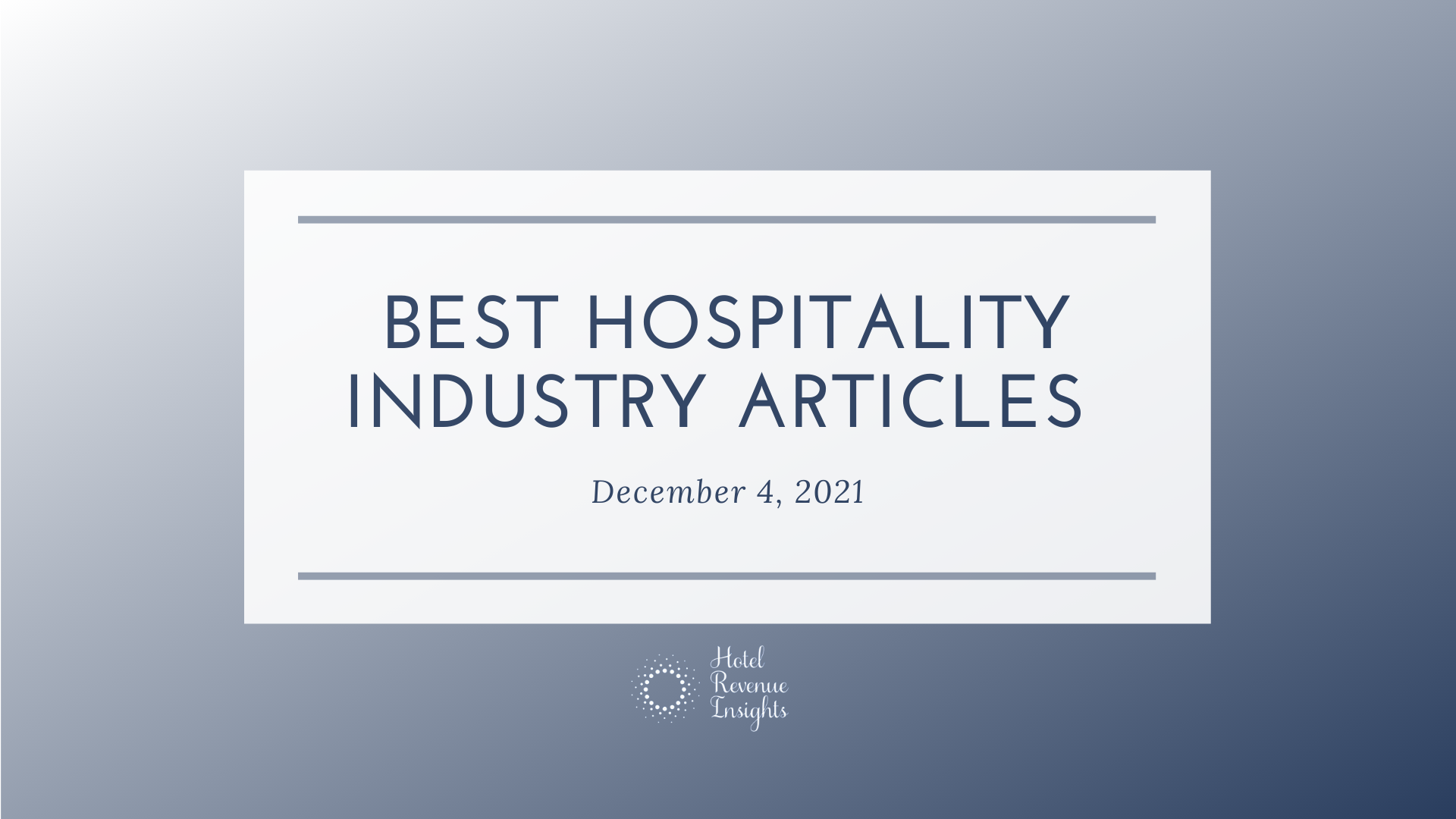 The recent announcement of Meta by Facebook along with Microsoft throwing their hat in the ring with Mesh is a clear indication of the virtual immersive experience that is coming to us faster than we anticipated. Maybe The Matrix is not so far in the future. However, even if the metaverse does not live up to the science-fiction dreams, it will become the key to digital experiences and a crucial element of the physical processes. While we can see immediate applicability of this technology in gaming and education, what can the hospitality industry expect from metaverse? In a world that offers "unprecedented interoperability", Avatars could play an increasing role in leisure travel. From bookings and service provisions to selling properties, AR/VR and Avatars may replace physical staff or even manage a front office. If this were possible, the labour challenges within the industry could encourage the adoption of the metaverse faster than we expect. The business travel industry is made up largely by MICE and MICE guests pay 17.5 % more than leisure guests. The metaverse has the capacity to transform MICE into a new age digitally immersive experience.
The question is, can the metaverse bring significant changes, solve some of the pressing issues and become the way forward for the hospitality industry?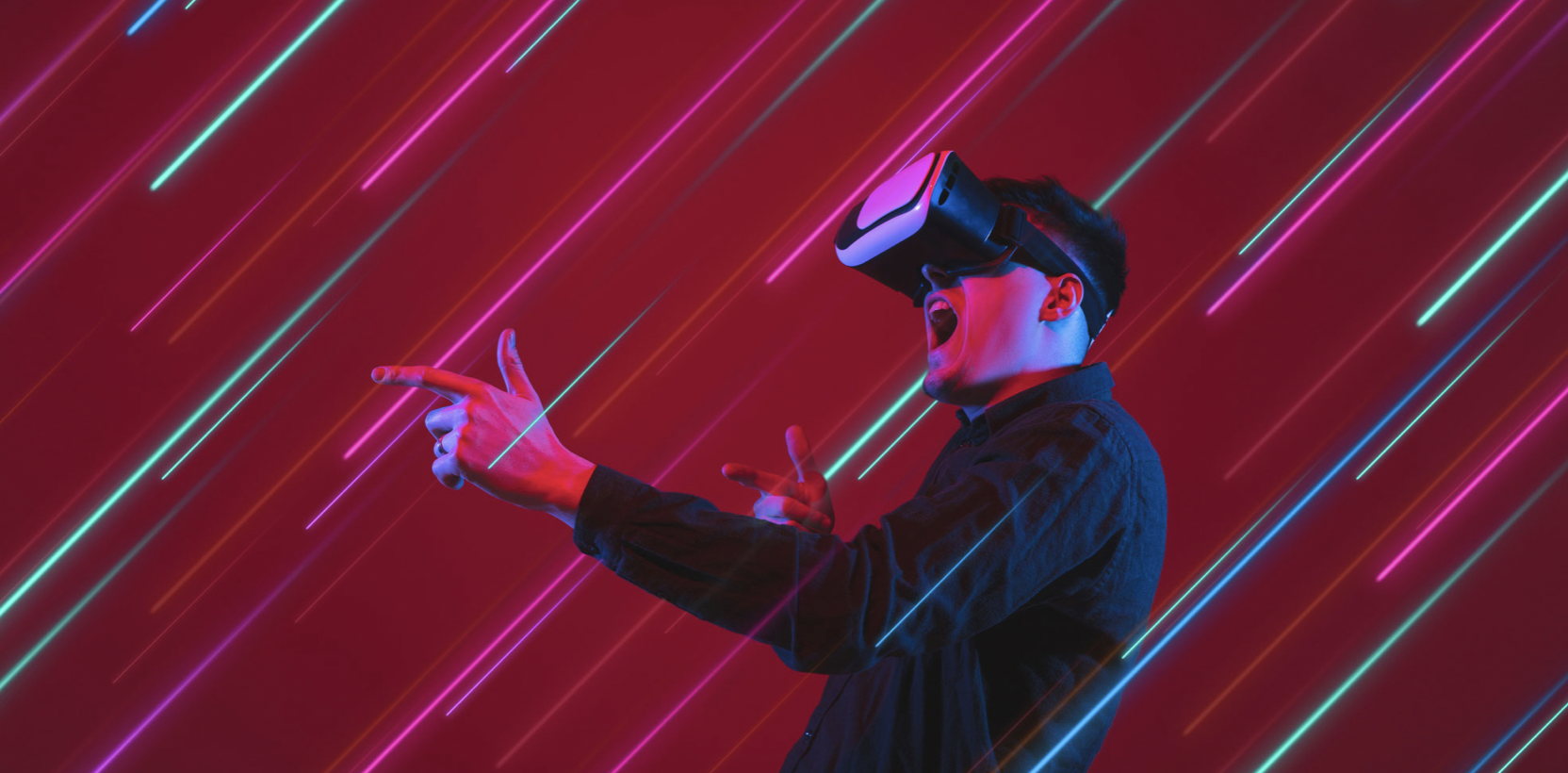 ---
Recovery is underway in many parts of the world and travel is beginning to pick up again. While 2022 might still be a year of ups and downs, things are starting to look up for the travel industry. We looked into our crystal ball and have shared our trend predictions for 2022 to help you get prepared.
Here are the travel industry trends that hoteliers should understand for 2022.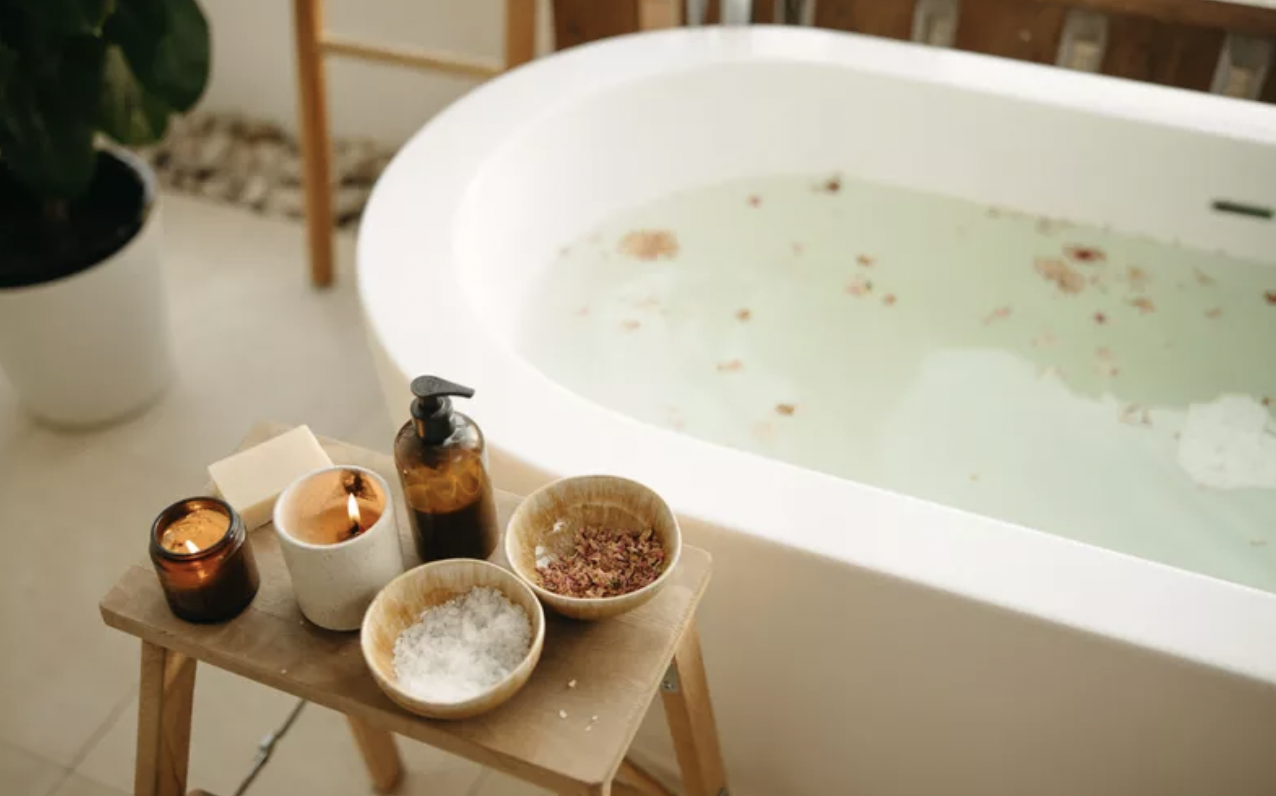 ---
As COVID-19 cases rise in many parts of the world, especially Europe, the travel industry may be set for another period of disruption as winter encroaches and traveler sentiment worsens. Uncertainty in recent days has mounted further as the new Omicron variant has spread quickly, leading to many countries reimposing COVID restrictions.
The situation is particularly ambiguous as recent months had produced stronger levels of hotel performance with vaccination progress leading to buoyed demand, reduced restrictions and the reopening of many international borders.
In November 2021, STR undertook a new online survey using its Traveler Panel–an engaged audience of travel consumers–to examine the fortunes of the industry at this uncertain time. The research gathered the views of nearly 1,500 global travelers.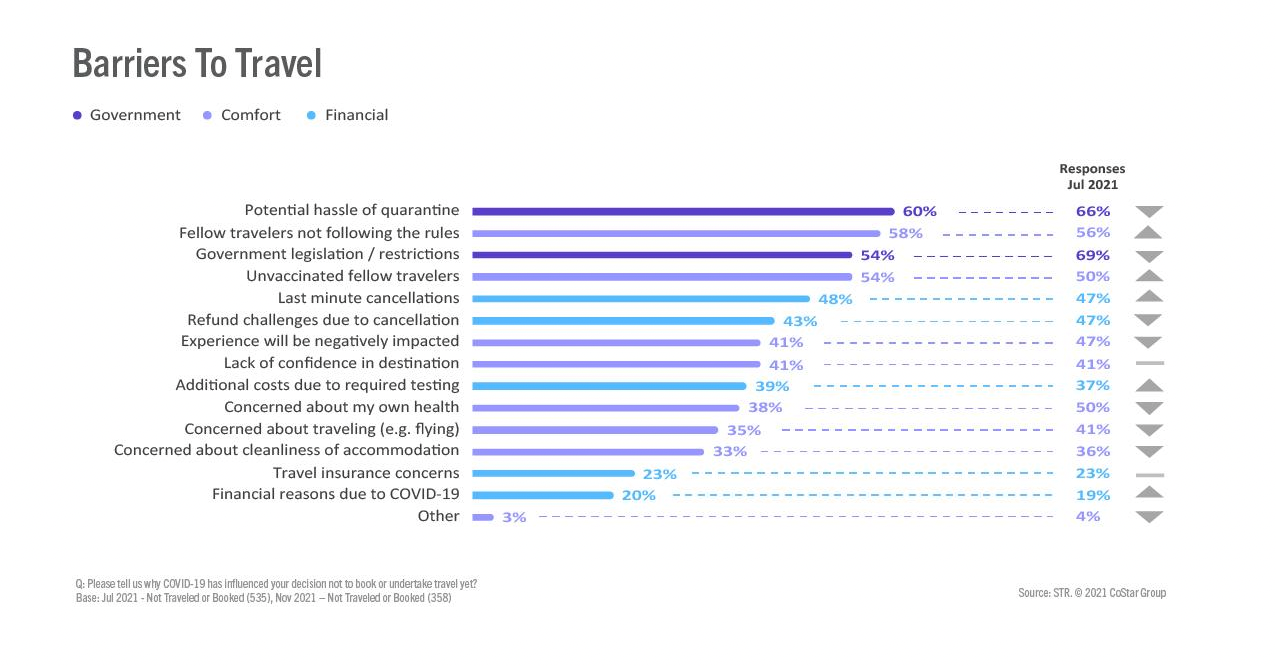 ---
One thing is clear for the hotel business heading into winter amid the emergence of a new coronavirus variant: Leisure hotels will continue to be the best-performing assets for several more months.
But this doesn't have to mean hotel owners should write off all expectations of business travel.
Government and health officials around the world for the last week doubled down on the talking point it is too early to gauge what impact the Omicron variant might have on the already stop-and-start nature of the global economic recovery. Omicron was first detected last week and arrives on the heels of the Delta variant that fueled a late summer surge of new cases that pushed back the anticipated return of in-person work and corporate travel.
---
As a manager, you need the flexibility to make split-second decisions, day in and day out, tracking advancement on various projects, making sure team member has made progress in delivering on their tasks, deciding whether to pursue a business opportunity or not, plan the strategy and priorities for the next year or month, when to host the next team meeting, brainstorm or outing, and everything else in between. Although some routine choices run up against are direct and straightforward, most situations on the job will require you to lean heavily on your knowledge, your analytical skills or past experiences to resolve them.
If you had to spend your time analyzing each of the possible solutions to a problem, starting with a blank slate, you'd be lucky to get anything done at all. So, to make all those decisions, you rely on a built-in cheat sheet that you can use to streamline the decision-making process and it all happens without you even realizing it. Psychologists call this handy cheat sheet, your unconscious bias.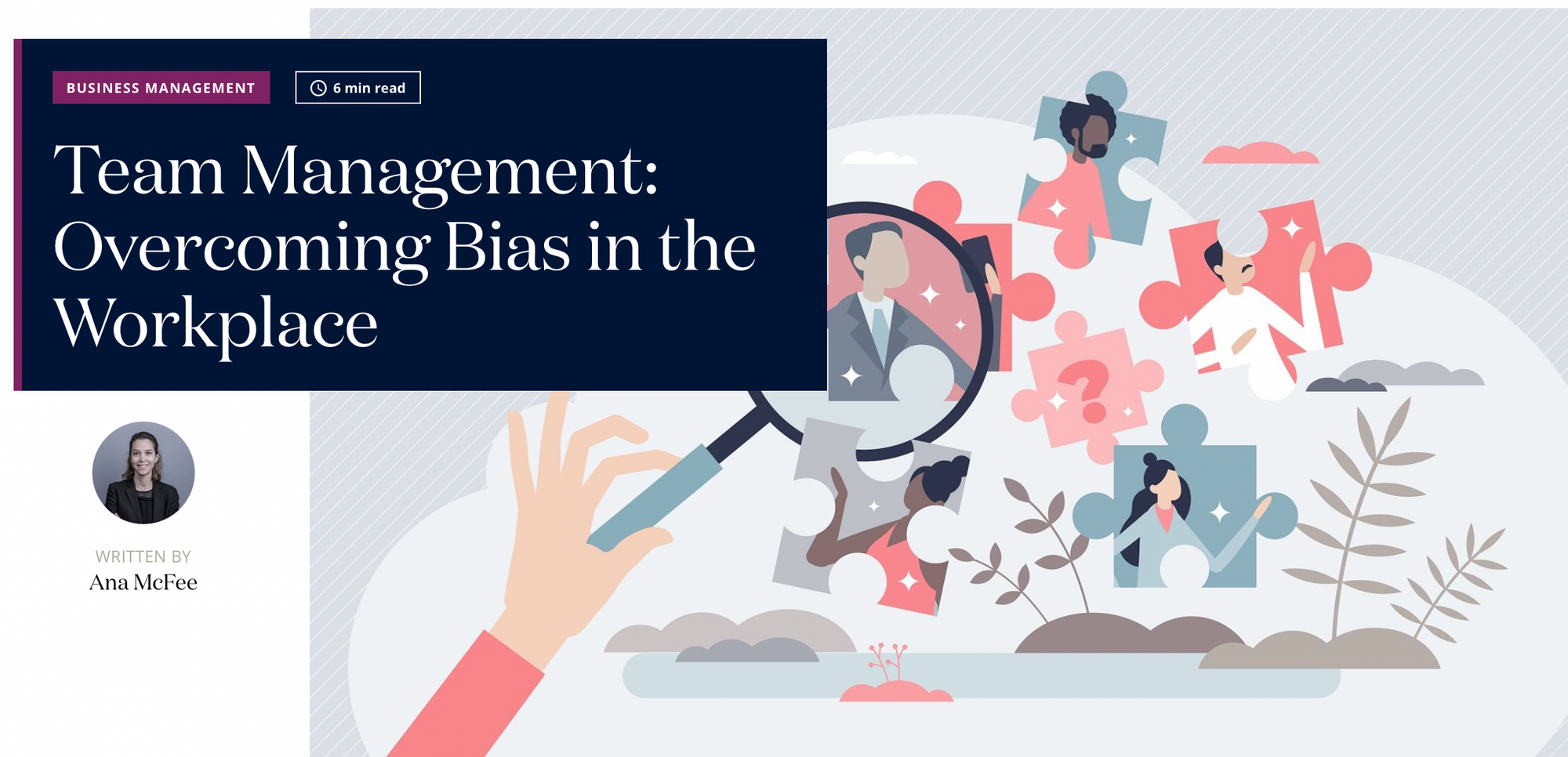 ---
An important part of the revenue discipline is focused on price. Revenue management is 'selling the right product, to the right guest at the right price at the right time'. In the current climate are we focusing too much on the right price and not enough on the product, guest, and time?

---
We've been keeping a close eye on emerging travel trends, from bleisure and staycations to digital nomads and hotel coworking spaces. Today, we wanted to dive into something new, that lately everyone has been talking about: Slow Tourism.
To be honest, Slow Tourism has always been present. However, as a consequence of the Covid-19 outbreak and the resulting shift in travel expectations, the popularity of this alternative way of discovering destinations has surged.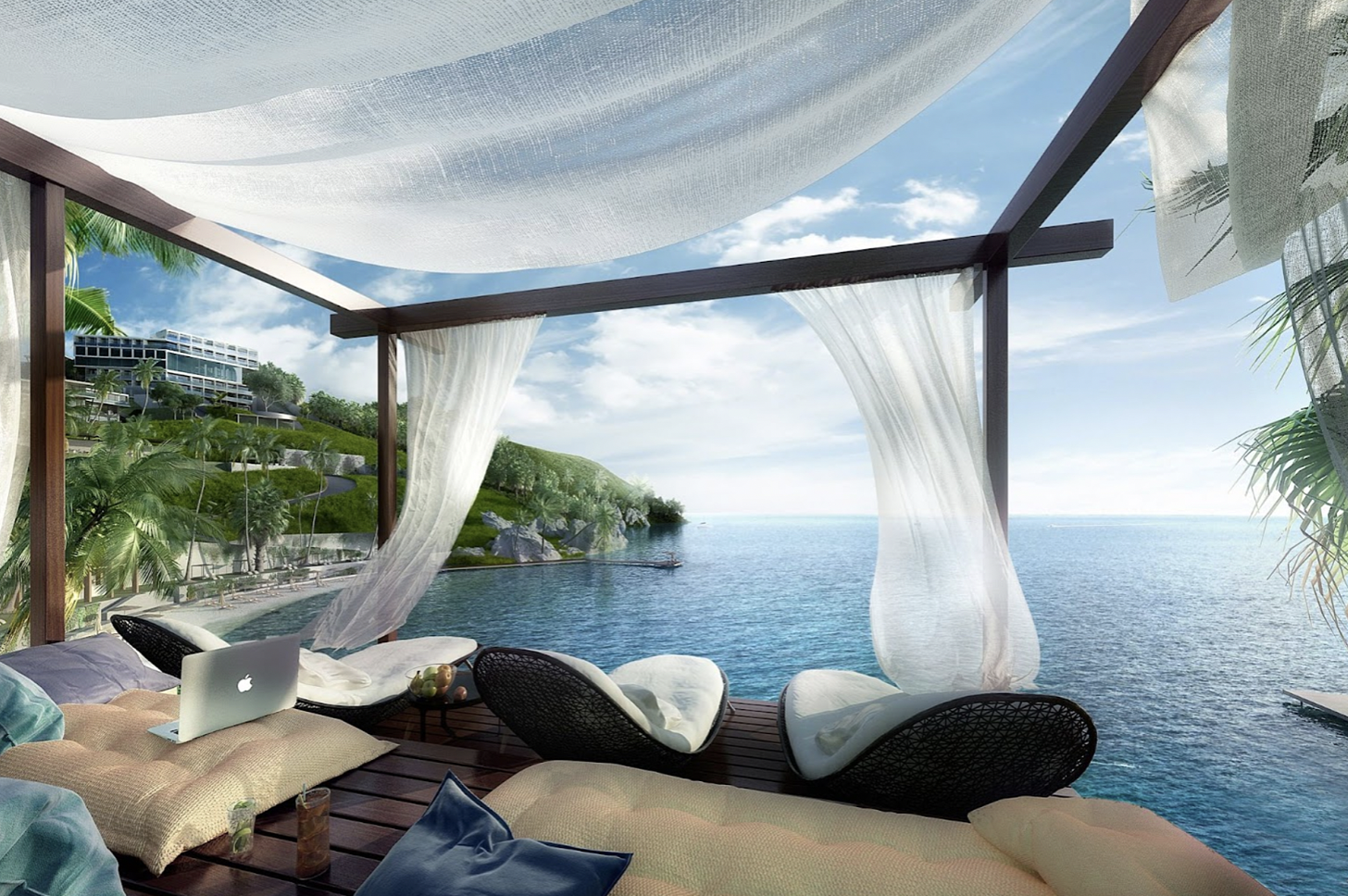 ---