Weekly Insights. February 11, 2023
Best hospitality industry articles focused on 💵revenue, 📊markets, and 🎯strategy (Feb 5 - Feb 11, 2023)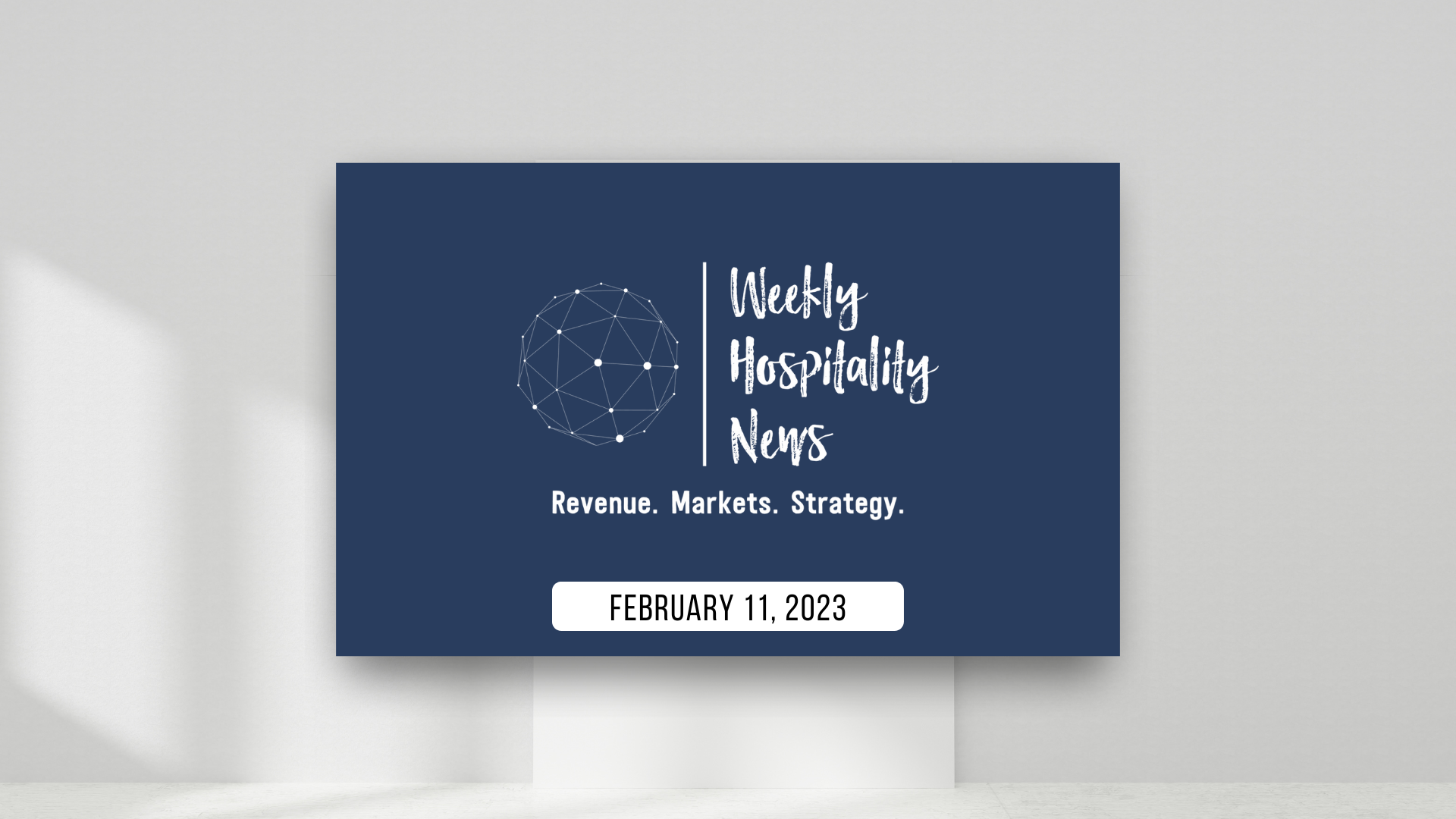 Throughout 2022 The Revenue Optimization panel addressed a number of interesting topics including emerging decision making technologies, moving beyond RevPAR to focus on profitability, driving ancillary revenue, the evolving role of the Revenue Manager, and even how to avoid the fine line between data-driven decision making and analysis paralysis.
Few hoteliers would disagree that 2023 has started off strong, presenting a whole new set of opportunities, some of them unique, due to new technologies and the lasting impact of the pandemic, and others bearing a spooky resemblance to what worked over a decade ago, the last time the industry found itself at this point in the cycle. The phrase "old school is the new, new school" seems to come up a lot.
So, we decided to ring in the new year by asking our panel to look ahead.
What is your most unique prophecy and most important professional new year's resolution as you welcome 2023?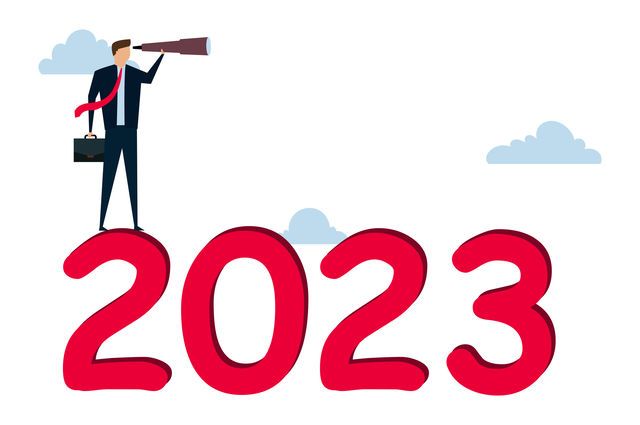 ---
There are a number of Revenue Management software solutions being offered on the global hospitality tech market today. They are all aimed at solving the same problem – to assist hotels with strategic revenue optimization decisions and improve operational efficiency. But none of them, in my opinion, have what it takes to be called a next-generation Revenue and Profit Optimization Platform. Not yet at least.
Here's a list of 7 items that most solutions are missing. Though I wouldn't dare to consider this list entirely comprehensive.

---
What are the latest trends in the hospitality industry? Circumstances over the past few years have triggered a transformation within the hospitality industry. Many businesses didn't survive, others adapted swiftly and hung on in there, and some were born out of the chaos that ensued with innovative concepts tailored to our new normal. Technology has been evolving at breakneck speed, and the hospitality industry will be utilizing technologies in many new and wonderful ways in 2023. Consumer trends show travel is very much high on the wishlist for most people again in 2023, but will squeezed household budgets mean holidays, dining and leisure are put on the back burner once again? Only time will tell. But one thing is for sure, hospitality businesses must keep their eyes and ears open to the latest industry trends in order to streamline their costs and maxamize their profitability, to keep thriving in 2023 and beyond.

So what new trends are emerging? An increased consumer awareness of all things sustainable, purposeful and health & well-being has set new benchmarks for hospitality enterprises. EHL Insights presents to you the current trends in the hospitality industry of 2023.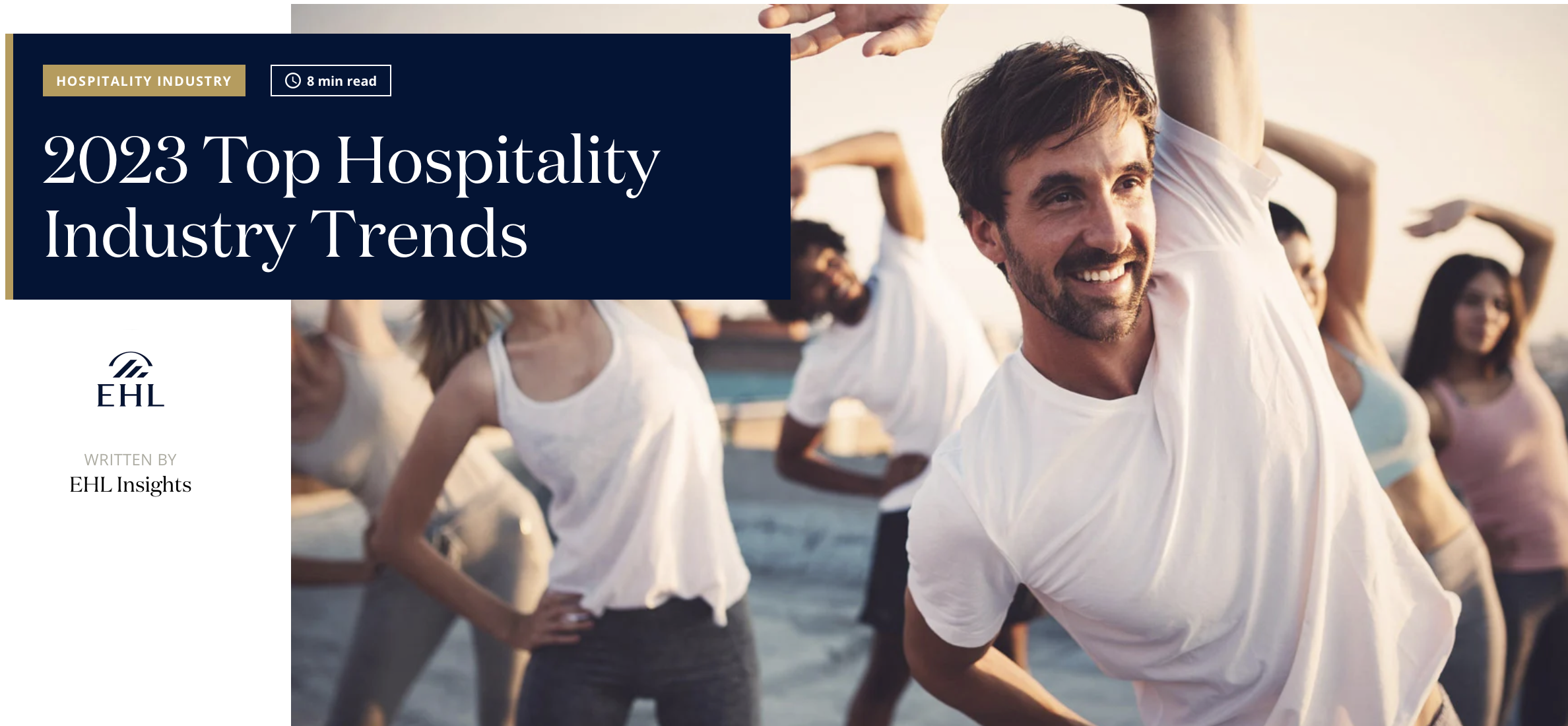 ---
Find out which OTAs are the worst culprits for undercutting your hotel's direct price, in each region.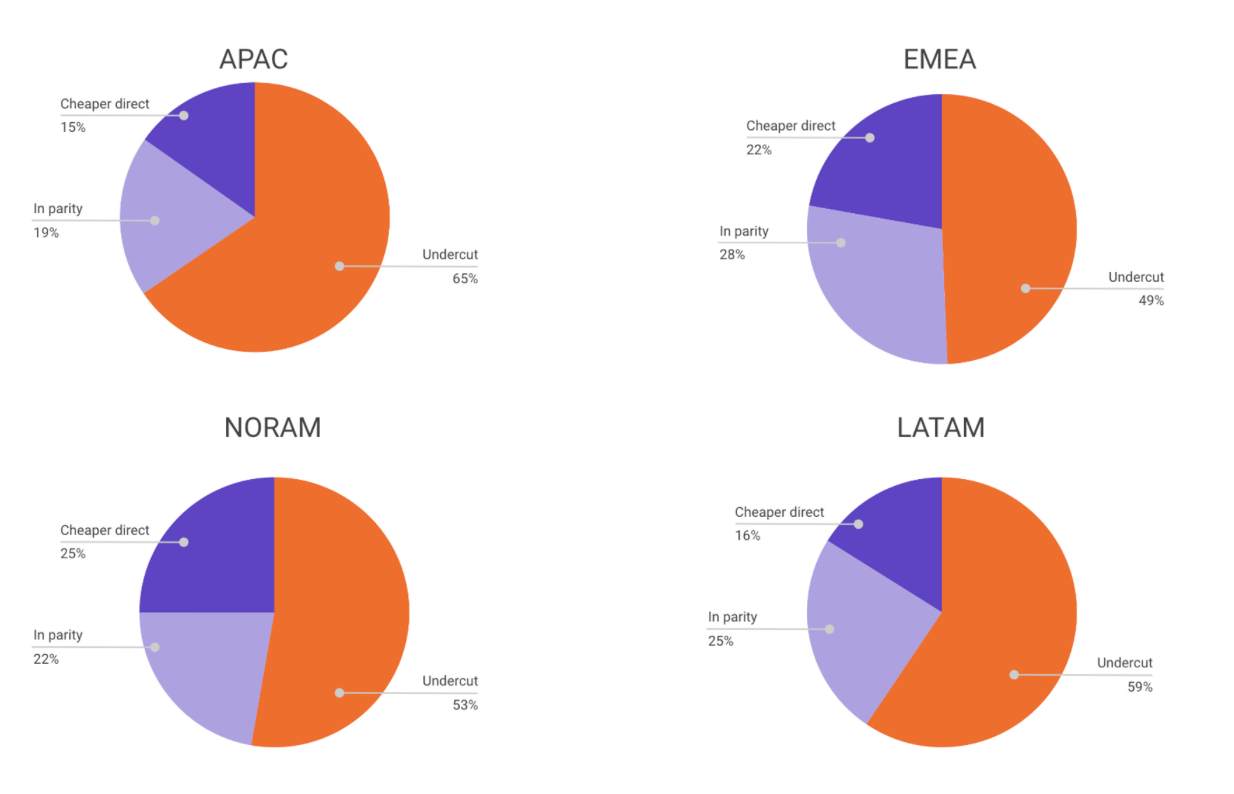 ---
In this article, we take a closer look at the implications of sustainability for hotels, including the operational and economic impact, what other hotels and travel/tourism businesses are doing to meet these demands, and how technology can help.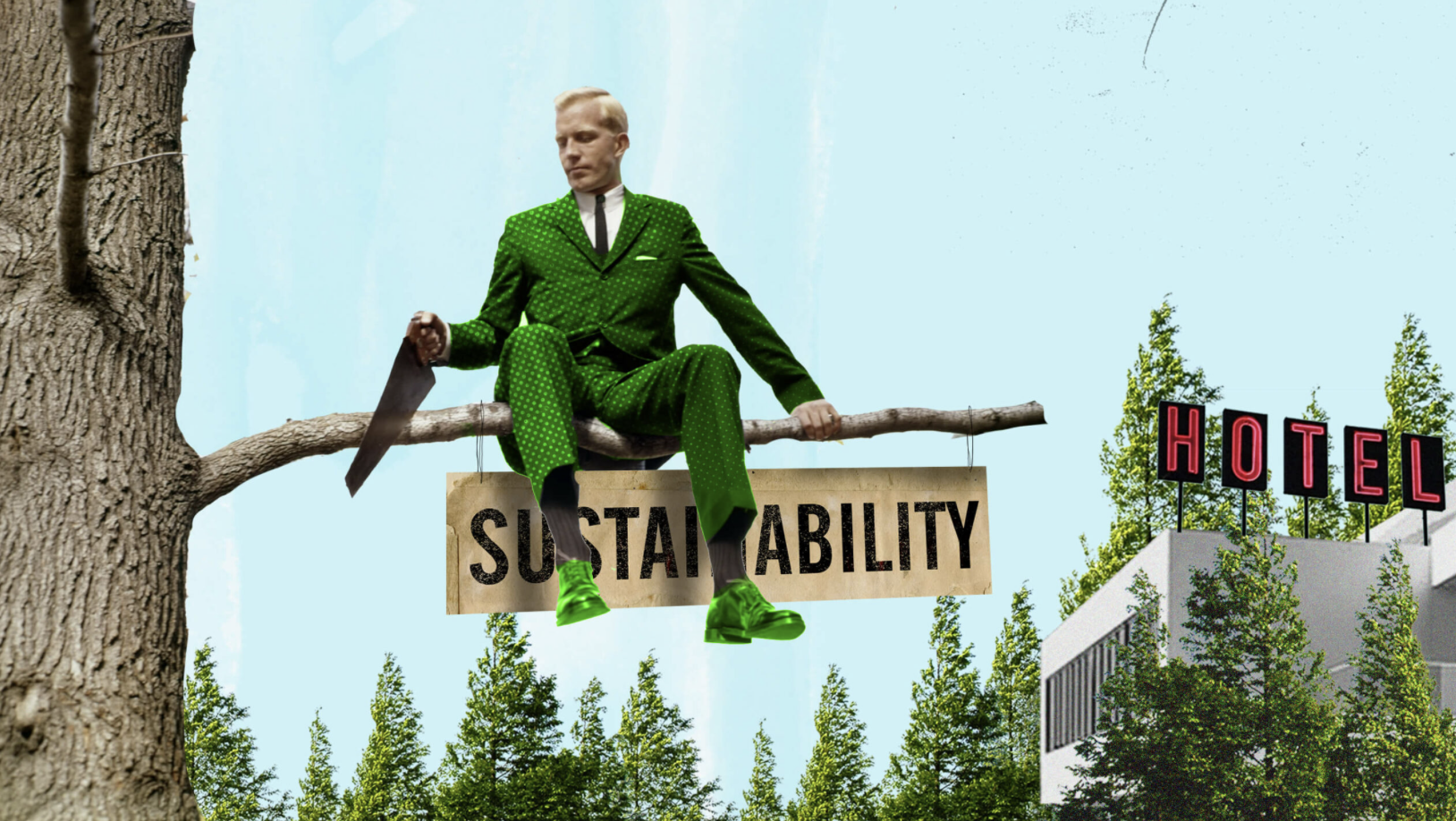 ---
In this post, we'll discuss the BNPL approach in the travel industry, talk about the main BNPL providers, and look at how businesses can implement the service and benefit from it.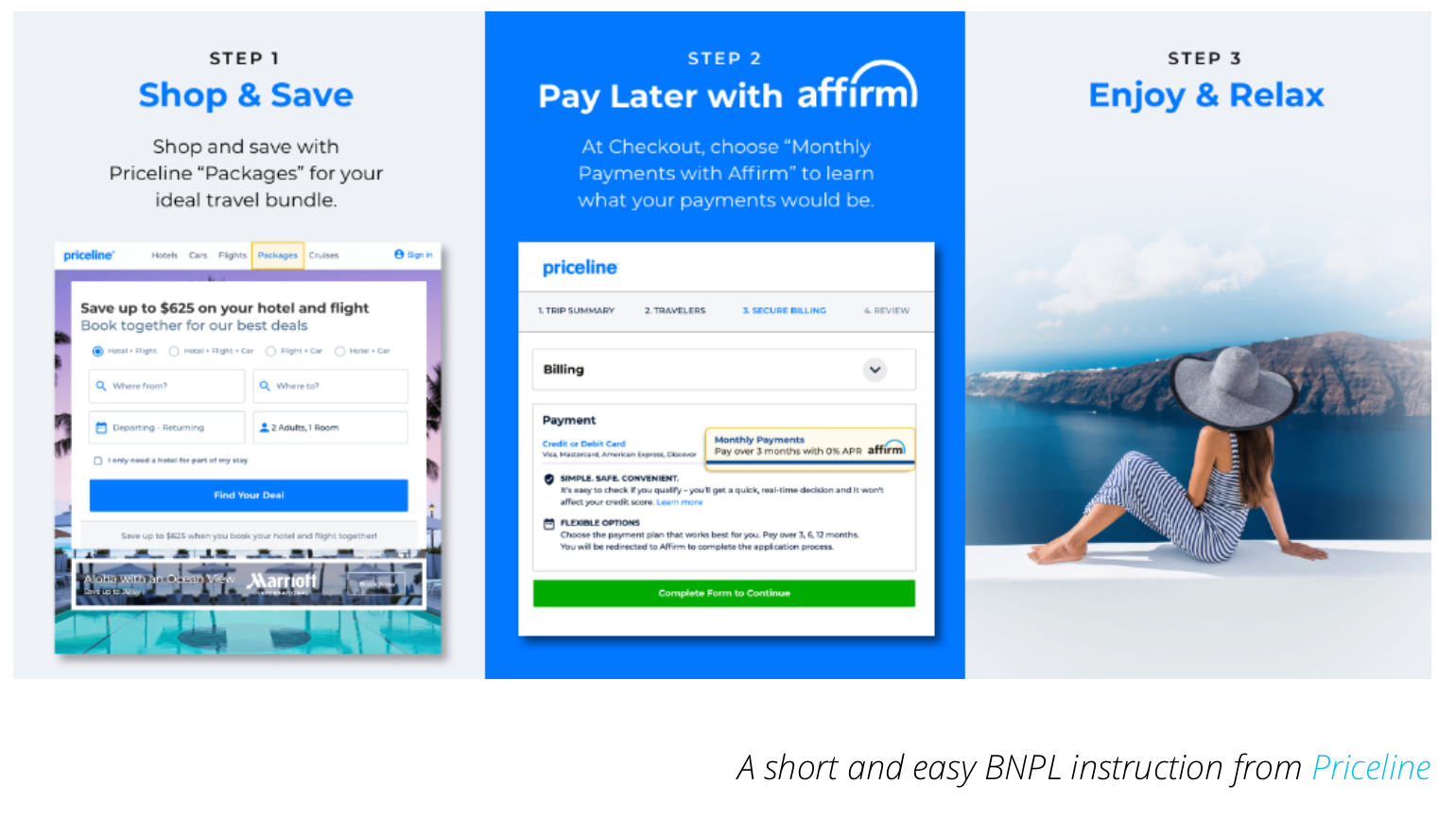 ---
Despite projections of persistent inflation and a moderate economic recession, CBRE's November 2022 Hotel Horizons® forecast calls for a 5.8% increase in rooms revenue per available room (RevPAR) in 2023. This is up from CBRE's previous forecast of a 5.6% increase in RevPAR for 2023.

Propelling CBRE's increased outlook for RevPAR is an expected 4.2% rise in average daily rate (ADR), driven in part by the continuation of above long-run average inflation. For 2023, CBRE is forecasting the Consumer Price Index in the U.S. to increase by 3.5% Y-o-Y. Inflation continues to have a mixed impact on the hotel industry, bolstering top-line growth while pressuring margins.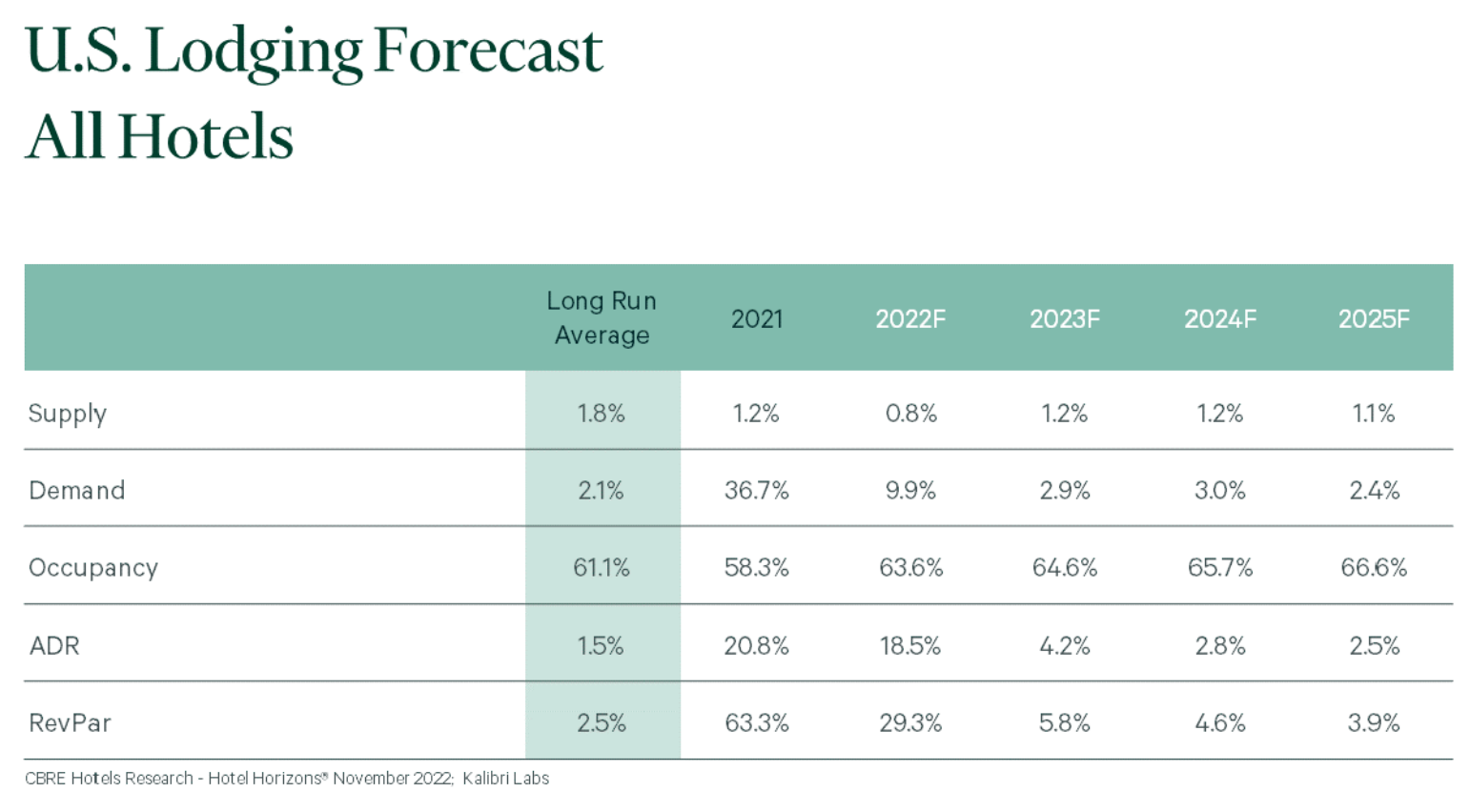 ---
HSMAI Academy