Weekly Insights. February 13, 2021.
Best hospitality industry articles focused on 💵revenue, 📊markets, and 🎯strategy (Feb 7 - Feb 13, 2021).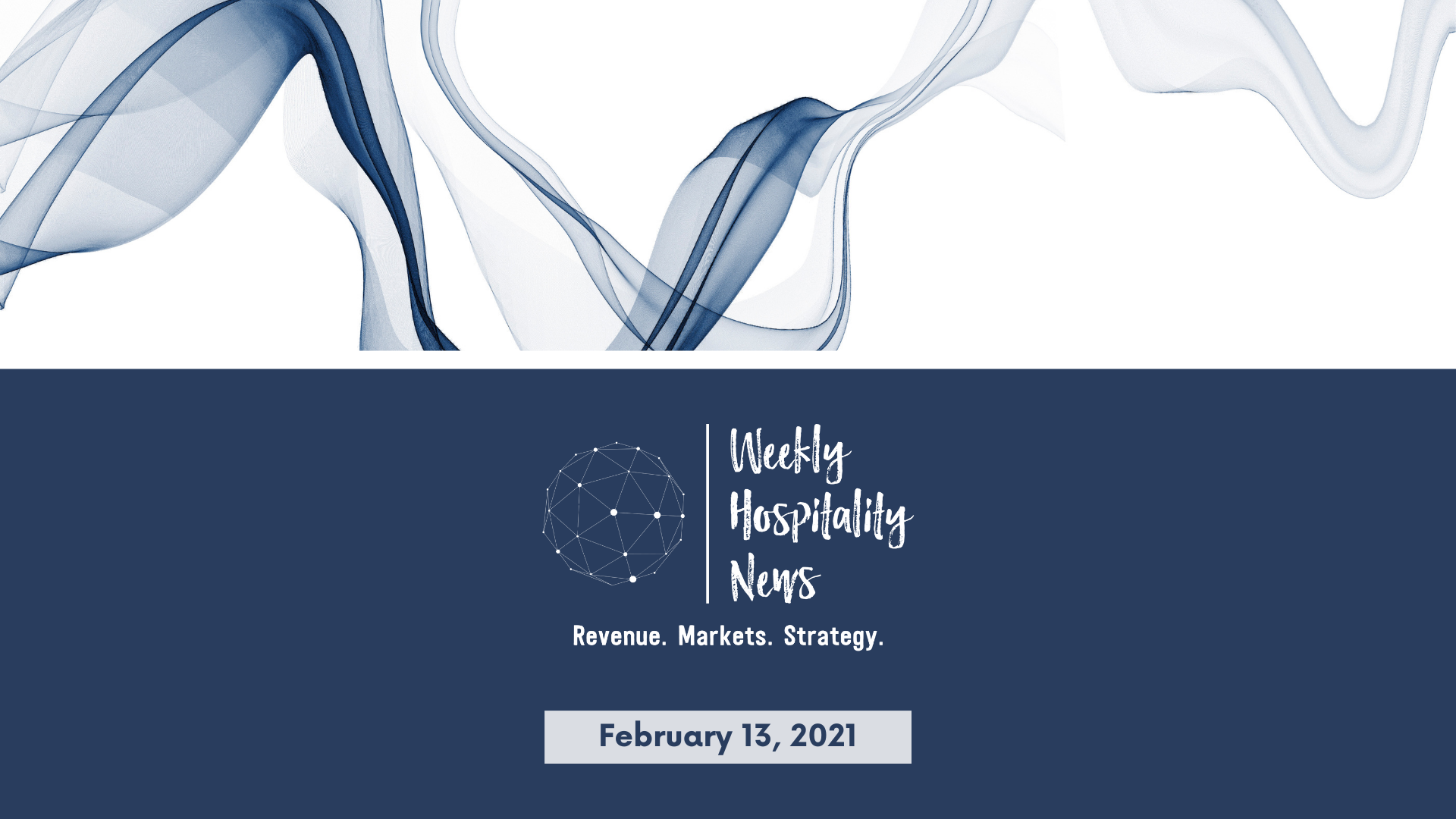 A loyalty program aims to make its member faithfulness of commitments. By managing the customer experience and providing customers rewards, businesses can turn them at their advantages.
This article discusses following topics:
What Are The Types of Hotel Loyalty Programs?
Why Are Hotel Loyalty Programs So Important?
Future Trends of Loyalty Program
How To Avoid The Loyalty Programs Common Pitfalls?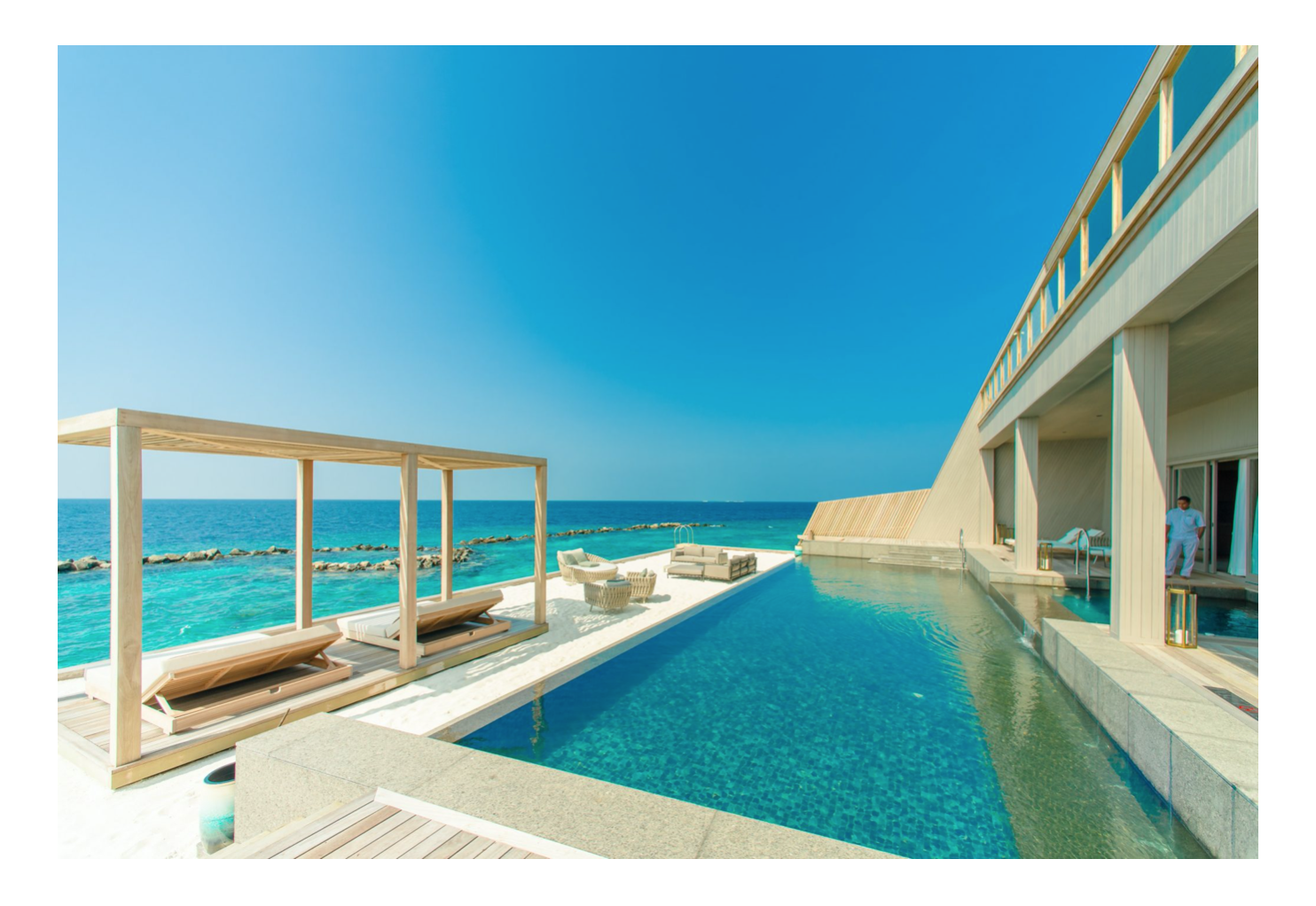 ---
In a previous whitepaper, STR analyzed the short-term impact of travel incentives in select countries around the world. With additional months of data at our disposal, we take another look at countries that have implemented various incentives to help increase demand lost to the global pandemic.
While domestic travel has been the focus to boost tourism, some countries furthered measures to attract international guests via special visas, promotions and by emphasizing health and safety processes.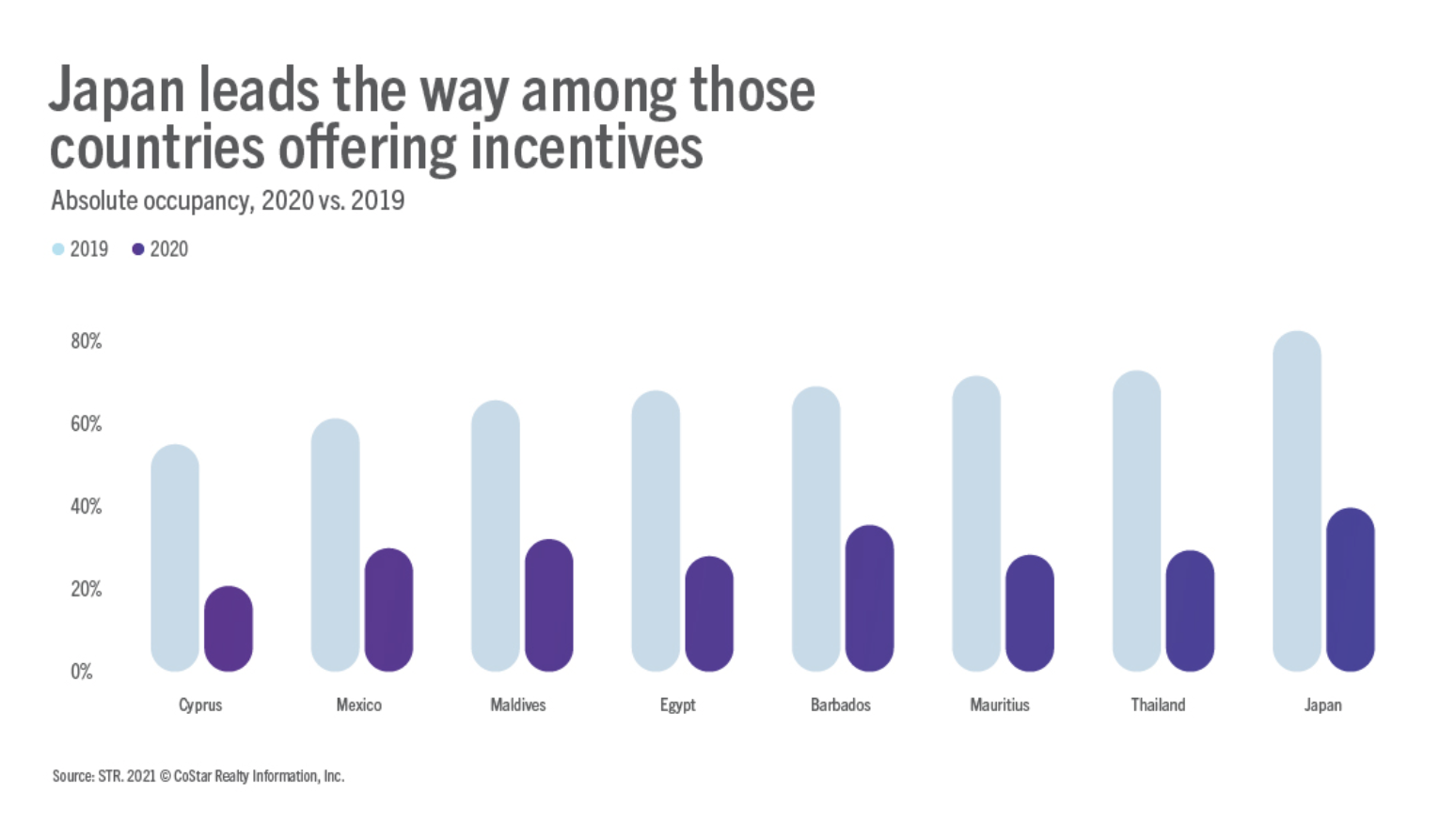 ---
New year, new initiatives? In 2020, hotels were forced to find creative ways to generate revenue beyond selling rooms. From creating ghost kitchens to renting out event space to retailers, and from hosting vaccination clinics to transforming rooms into workspaces, there's no shortage of innovative things that members of HSMAI's Revenue Optimization Advisory Board (ROAB) have tried that could last well beyond the pandemic.
Need inspiration for transforming your own hotel revenue operation? Here are a few of the most popular ideas that ROAB members shared on a recent call.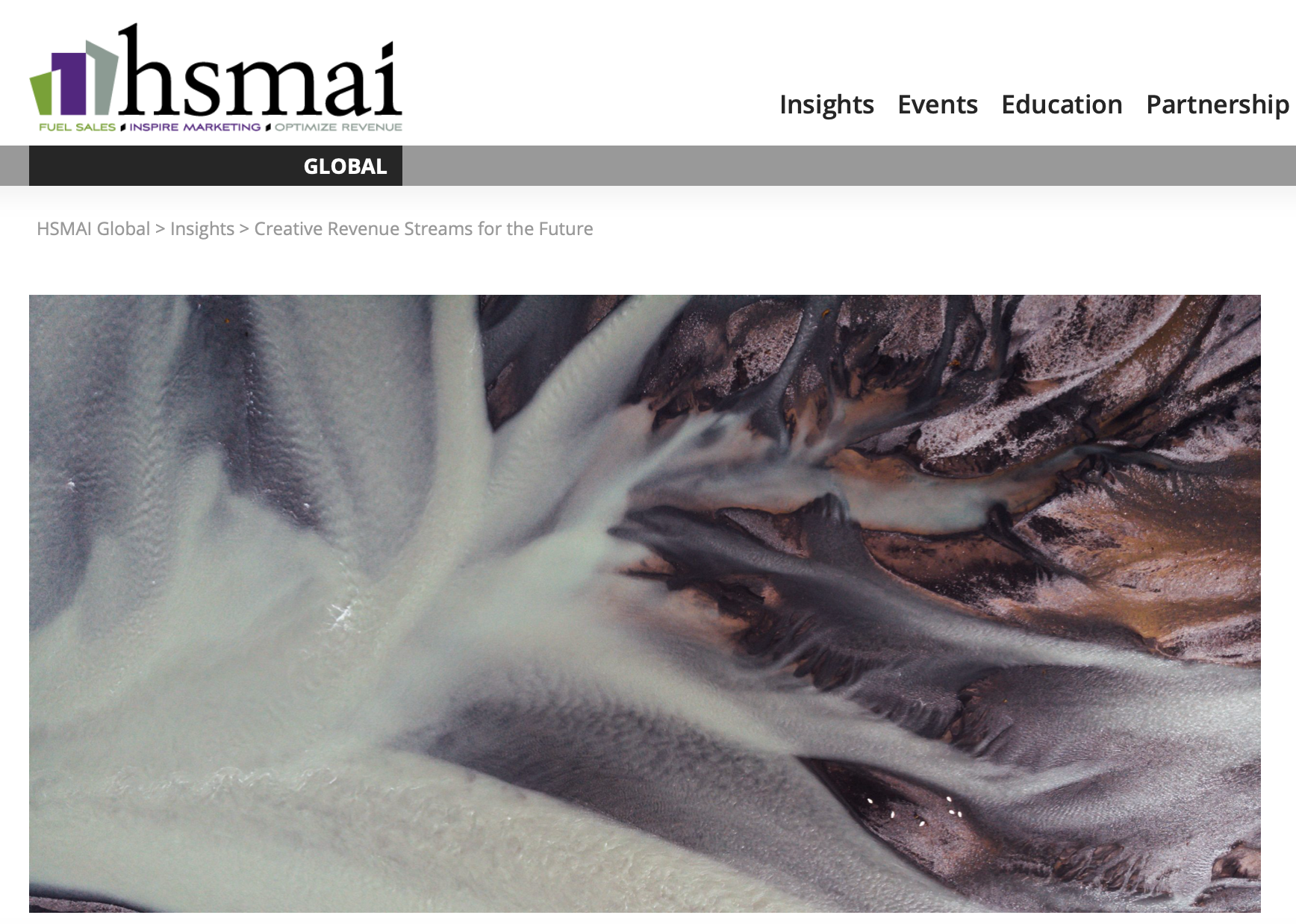 ---
Nowadays, the ways to attract guest attention and interest are countless, and being able to capitalize on today's new technologies and digital transformation is just as important as presenting an unforgettable stay for your guests. With this in mind, we've taken interest in a new and innovative trend that hotels have begun adding into their marketing repertoires - gamification.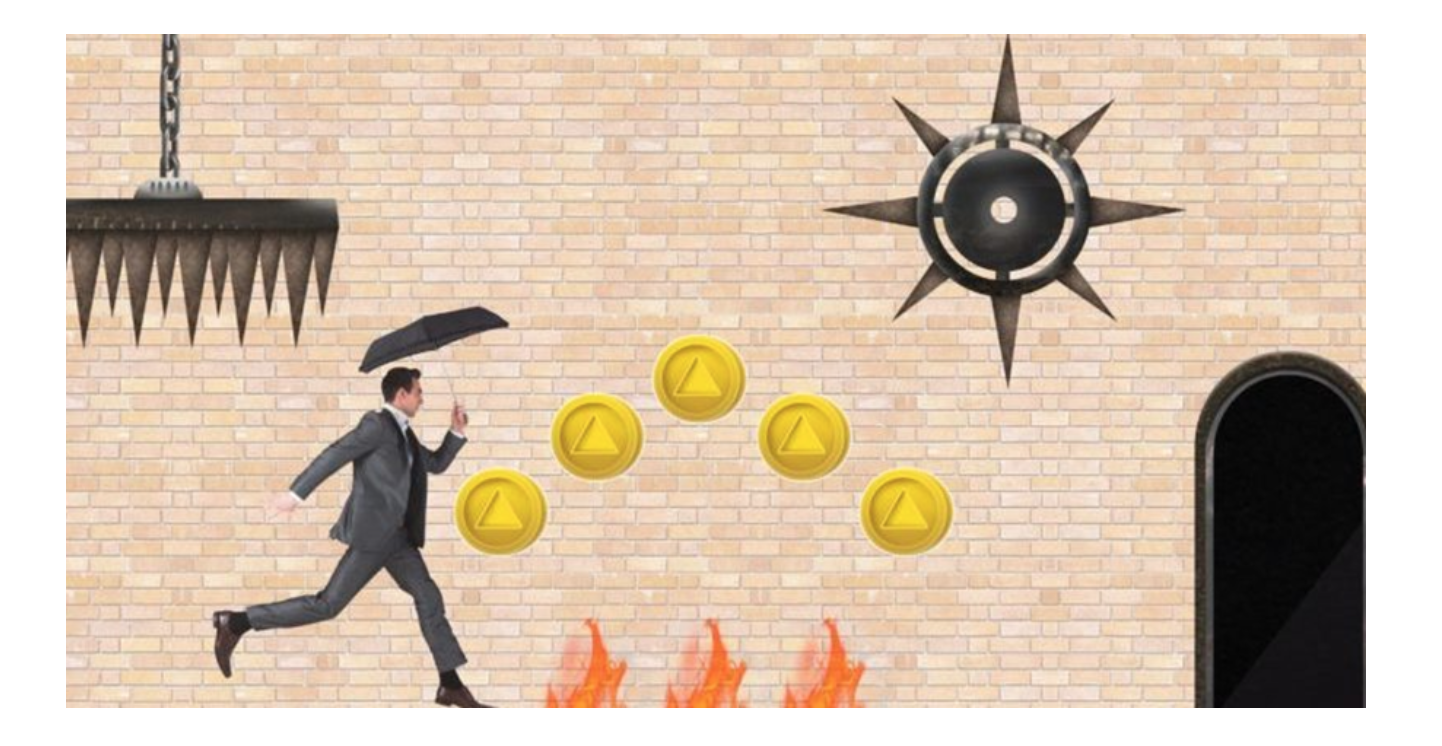 ---
As we approach the one‐year mark of the pandemic, I am reflecting on the year that changed hospitality, looking at the things that have been a case of survival and considering the changes that are for the better and likely to be around for the long‐term.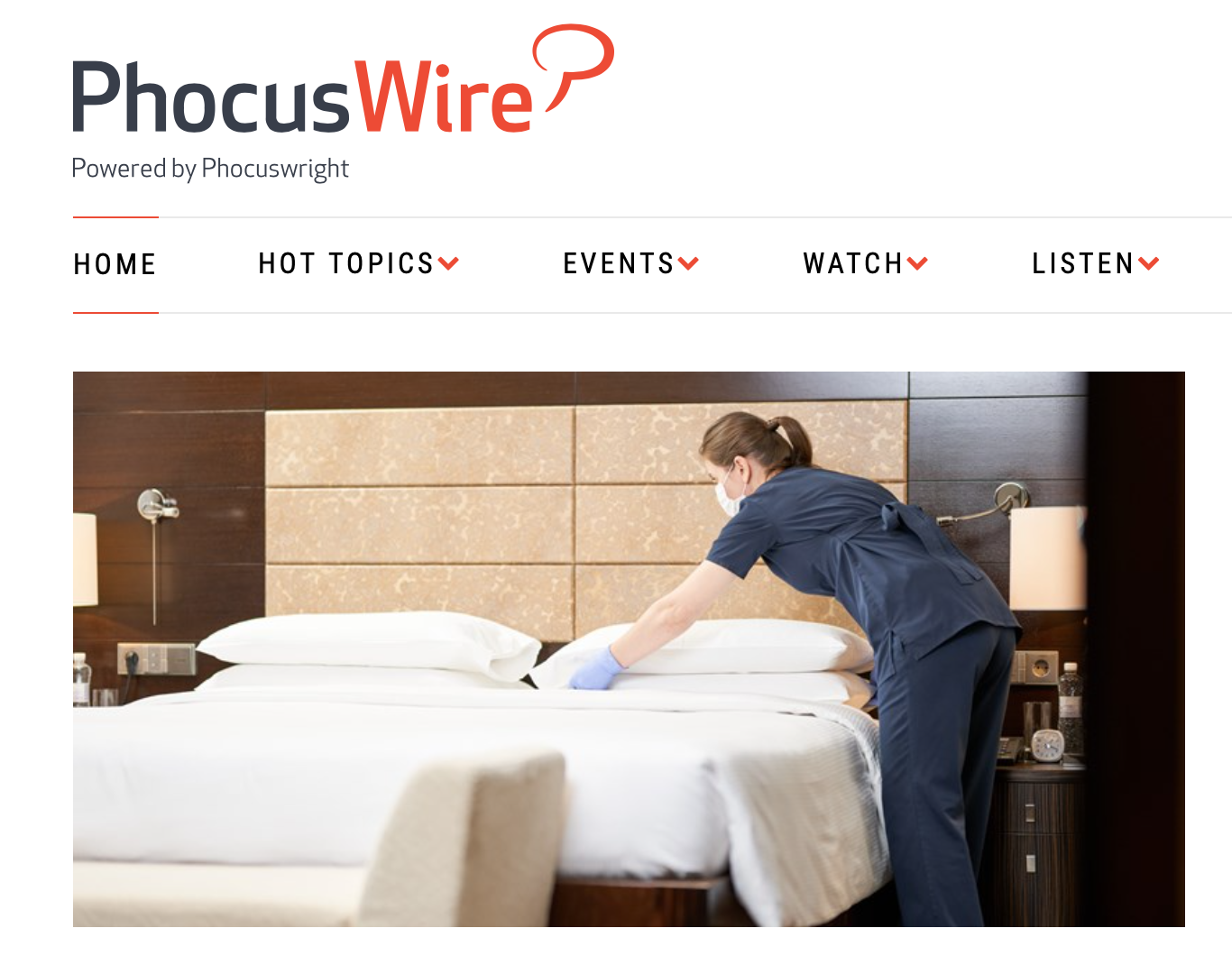 ---
Creating forecasts that are not (or minimally) based on historical data, but using forward-looking data, is a truly complex analysis exercise, especially in the tourism industry and in revenue management.
It's important to know that, before Lybra's Assistant RMS, no RMS provider has ever successfully included the data that we do in our algorithm, for many reasons, including the scarcity of future data and lack of scientific literature capable of providing adequate models.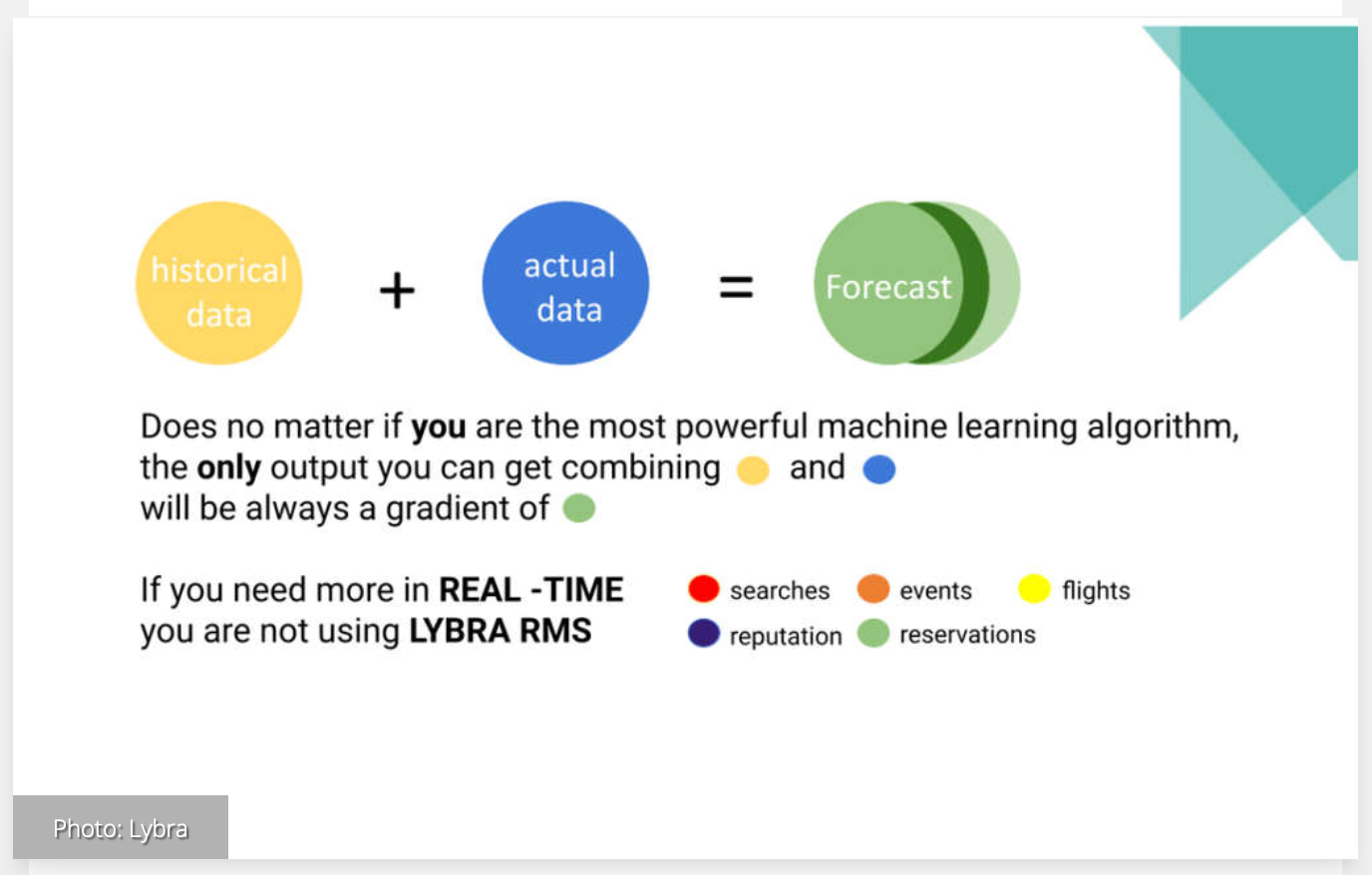 ---
In this two-part blog series, we discuss two ways to overcome the impact of short-term disruption to analytical models: (1) new data will need to be leveraged and existing data signals suppressed until traditional sources stabilize, (2) algorithmic adjustments need to be made to adapt to new economic conditions including increased uncertainty and volatility. Both methods will need to be deployed to ensure that insights can be relied on to support business decisions.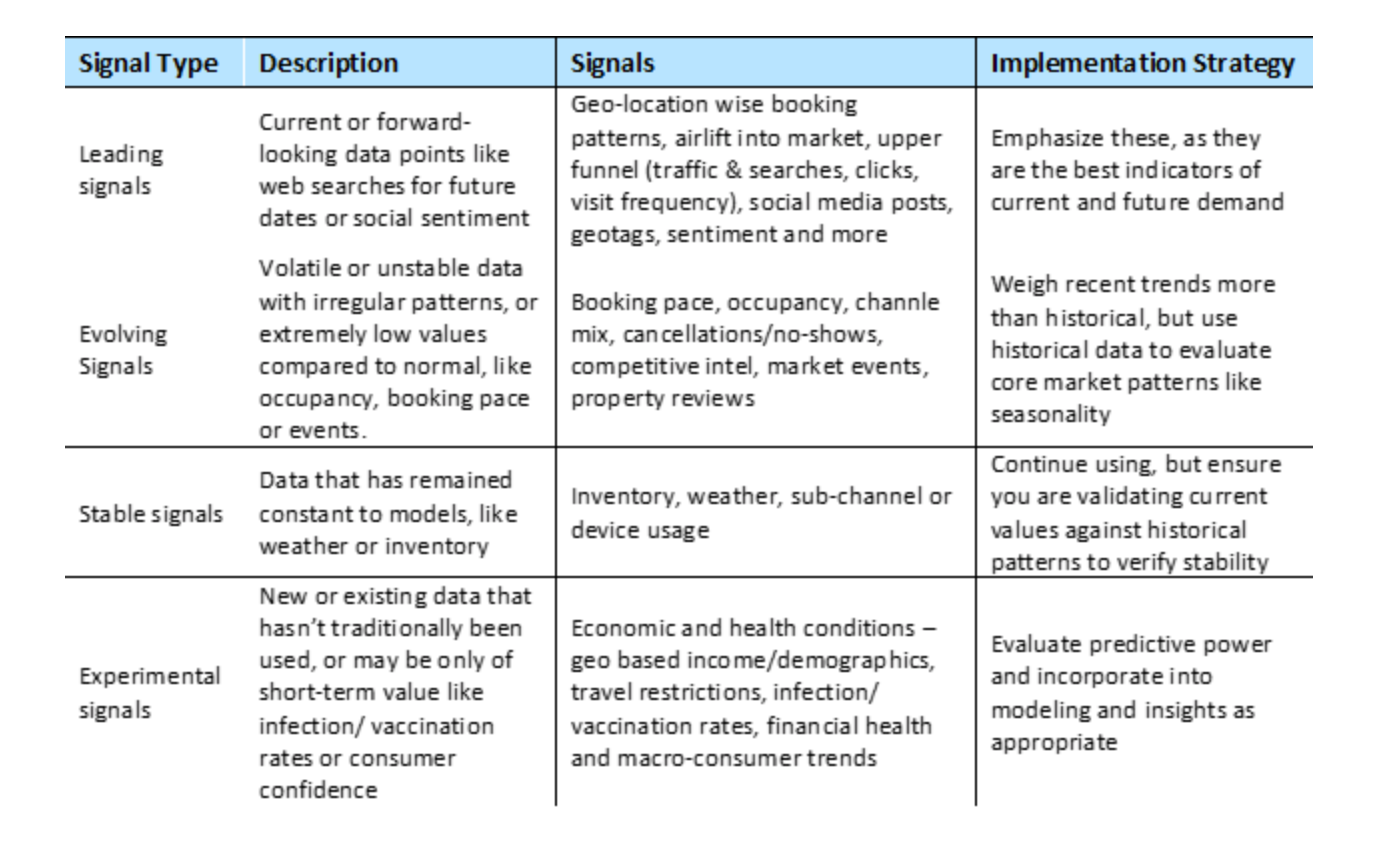 ---