Weekly Insights. February 27, 2021.
Best hospitality industry articles focused on 💵revenue, 📊markets, and 🎯strategy (Feb 21 - Feb 27, 2021).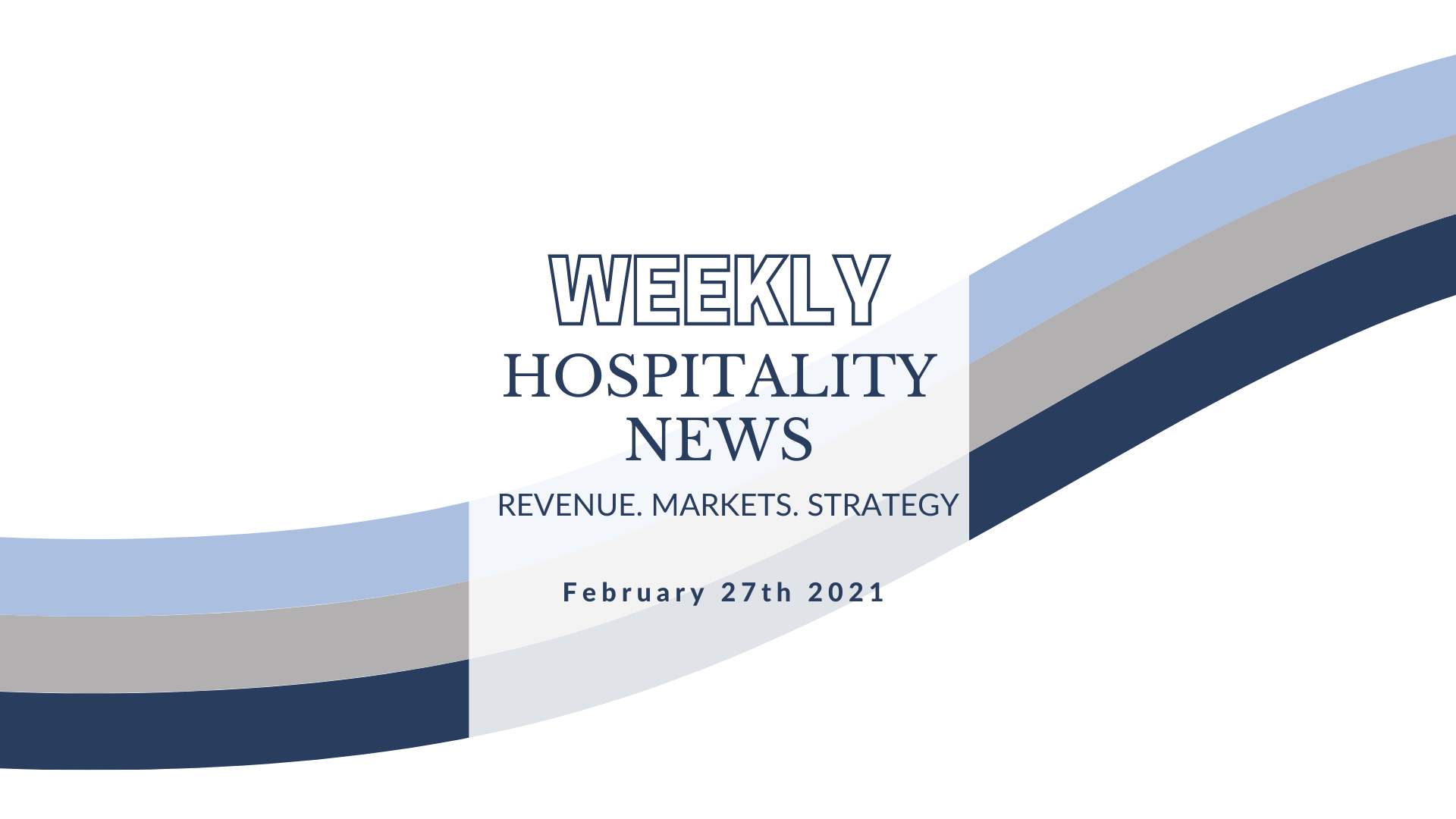 Extended-stay hotels are popular with owners and developers who prefer properties that typically experience less volatility and rely less on seasonal demand or on demand surges related to area events. The resilience of this product type has held up even during a global pandemic and the related economic recession, particularly at the lower-priced end of the product spectrum, where hotels operate more as a temporary housing solution than a short-term stopover. While owners and operators have realized declines in both occupancy and average daily rate (ADR) this year, the mid-rate and economy extended-stay hotels have significantly outperformed the transient- and group-focused hotels.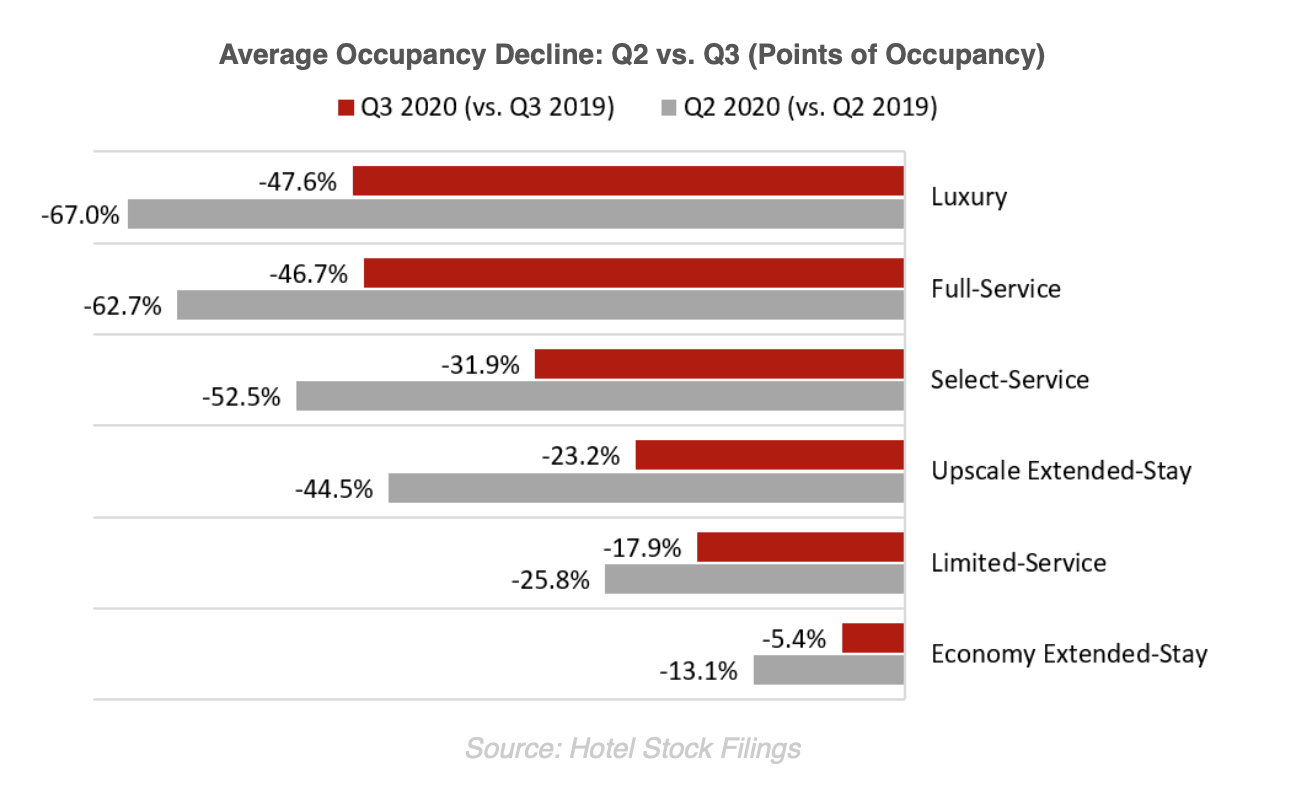 ---
Along with the pandemic and associated health and economic concerns, climate change is driving the world's agenda. Business leaders everywhere are wrestling with how to respond to rising public and political pressure and align their systems and operations with the goals of the Paris Climate Agreement, established to keep global warming below 2°C and ideally 1.5°C. None more so than for hotels, that means reducing their emissions by 90 percent by 2050. Let's take a look at what sustainable hotel management means in 2021.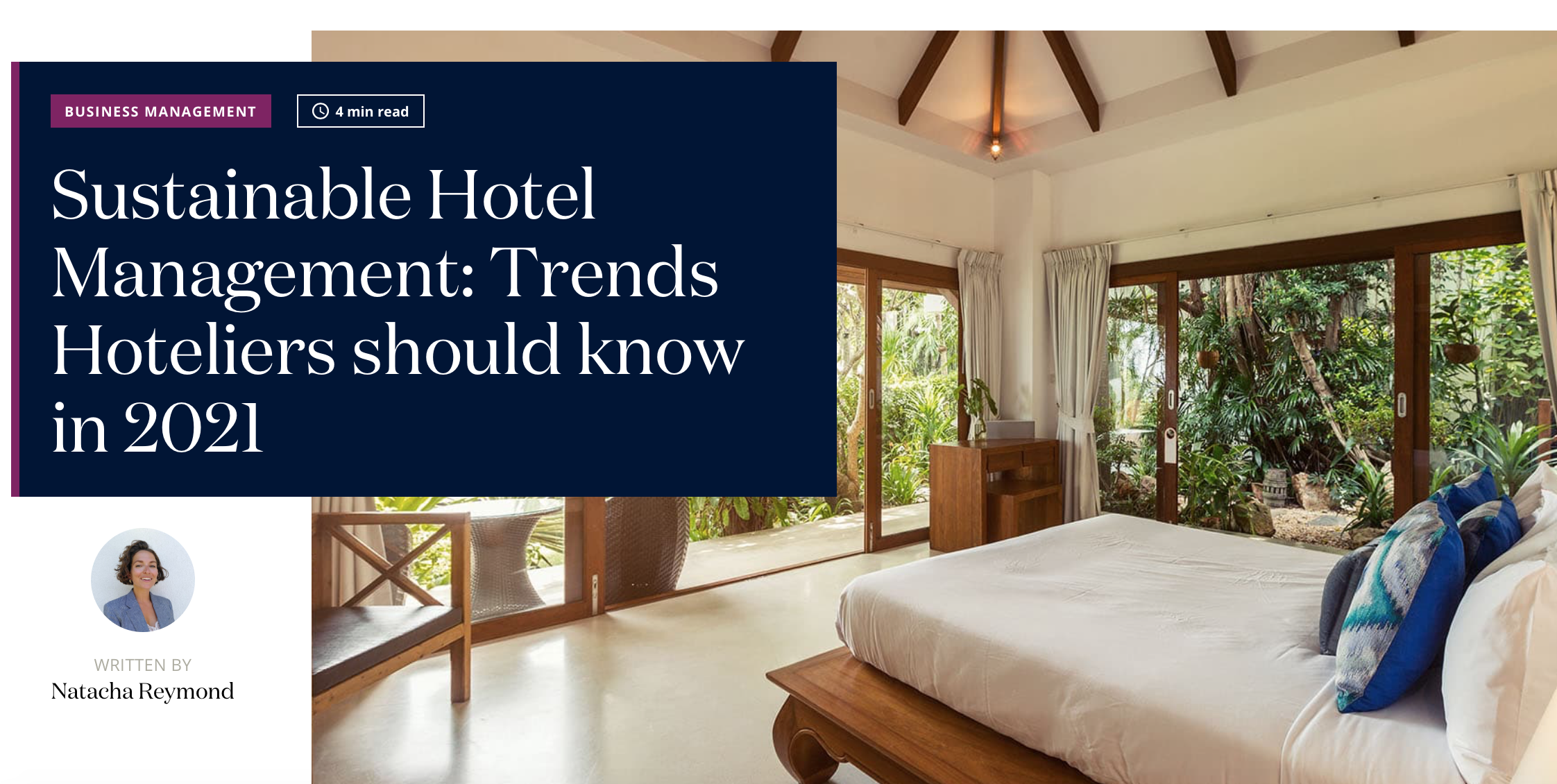 ---
It's an age-old debate: Should your hotel revenue strategy focus on rate or occupancy? Hotel owners and general managers have long argued about if it's better to focus on reaching more visitors or on bringing in more revenue from visitors they're already attracting. Make no mistake, these two hotel revenue strategies can bring in dramatically different results.
What many hoteliers don't realize is that there's a perfect formula weaved into the rate versus occupancy debate that can catapult your hotel's revenue increase. In this article, we dig into the debate and highlight the strategy hoteliers need to increase revenue.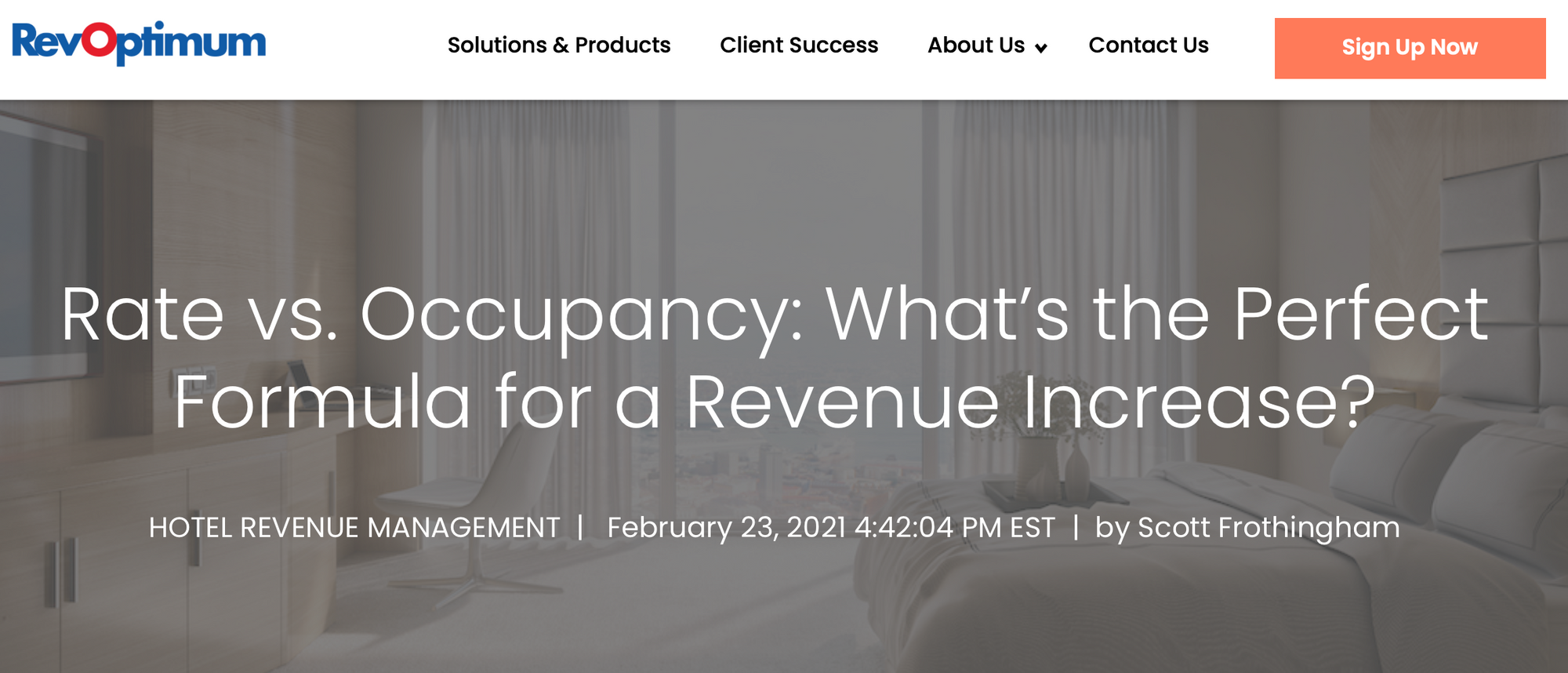 ---
While competition increases at a daily rate and new ideas are constantly being thrown out, upselling makes it one of the top actions for hotels to enhance performance in today's challenging environment, and to emerge stronger campaign after campaign. At the end of the day, upselling and cross-selling offer an irresistible chance for hoteliers to boost the hotel's overall revenue.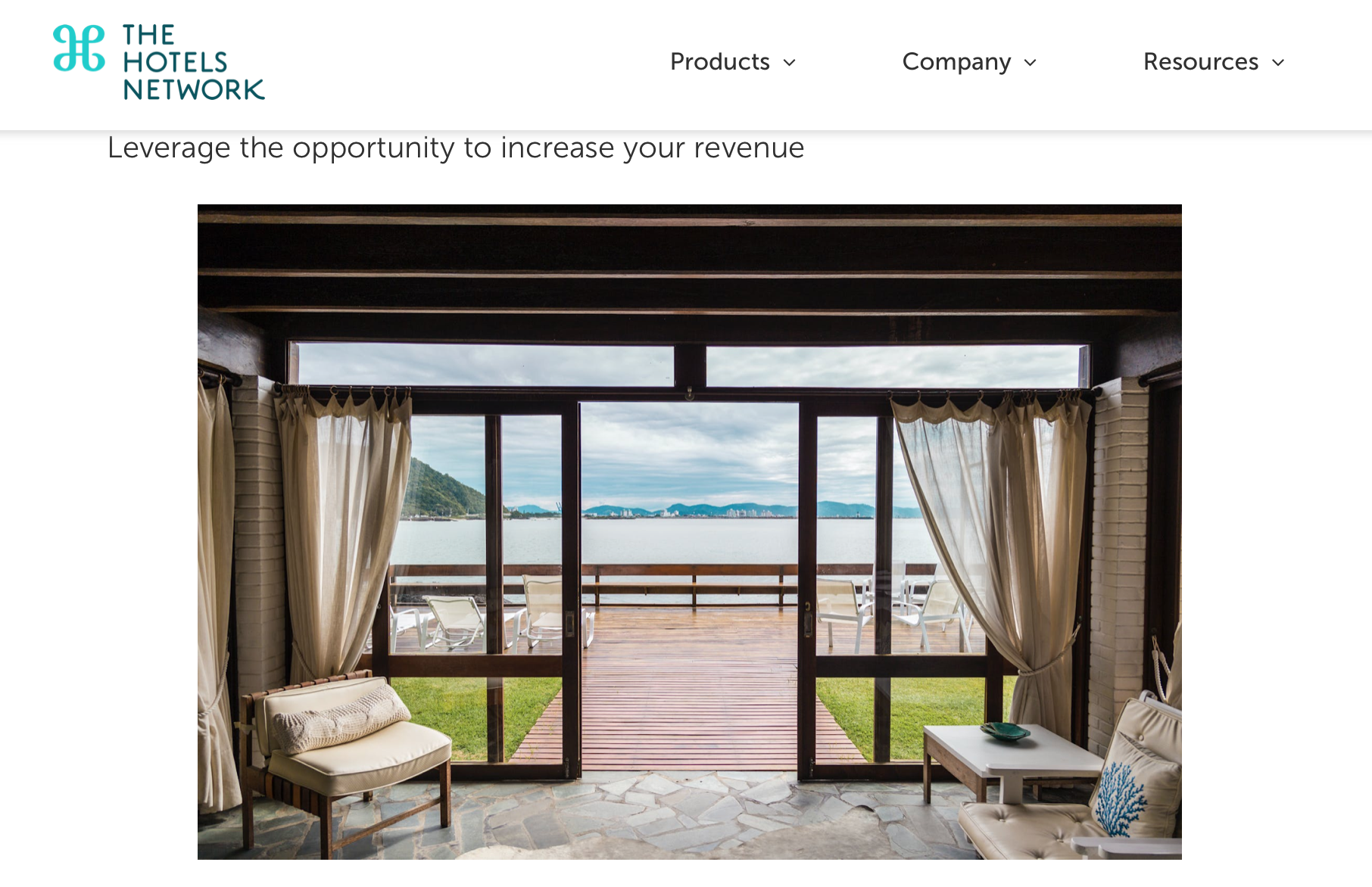 ---
A new solution to the problem of multi-property performance evaluation and reporting.
IDeaS Optix is the new best friend of cluster and corporate revenue managers everywhere. An advanced reporting and analysis module for IDeaS G3 Revenue Management System (RMS), Optix enables hotel groups to quickly gain insights across multiple properties and recognize important trends as they occur.
---
In this HN World Panel, produced in partnership with techtalk.travel, Hospitality Net addresses timely and relevant topics within hospitality technology. Panel experts range from Hotel brand IT executives, consultants as well as vendors. The objective is to share thoughts and best-practice at the benefit of the hotel industry as a whole.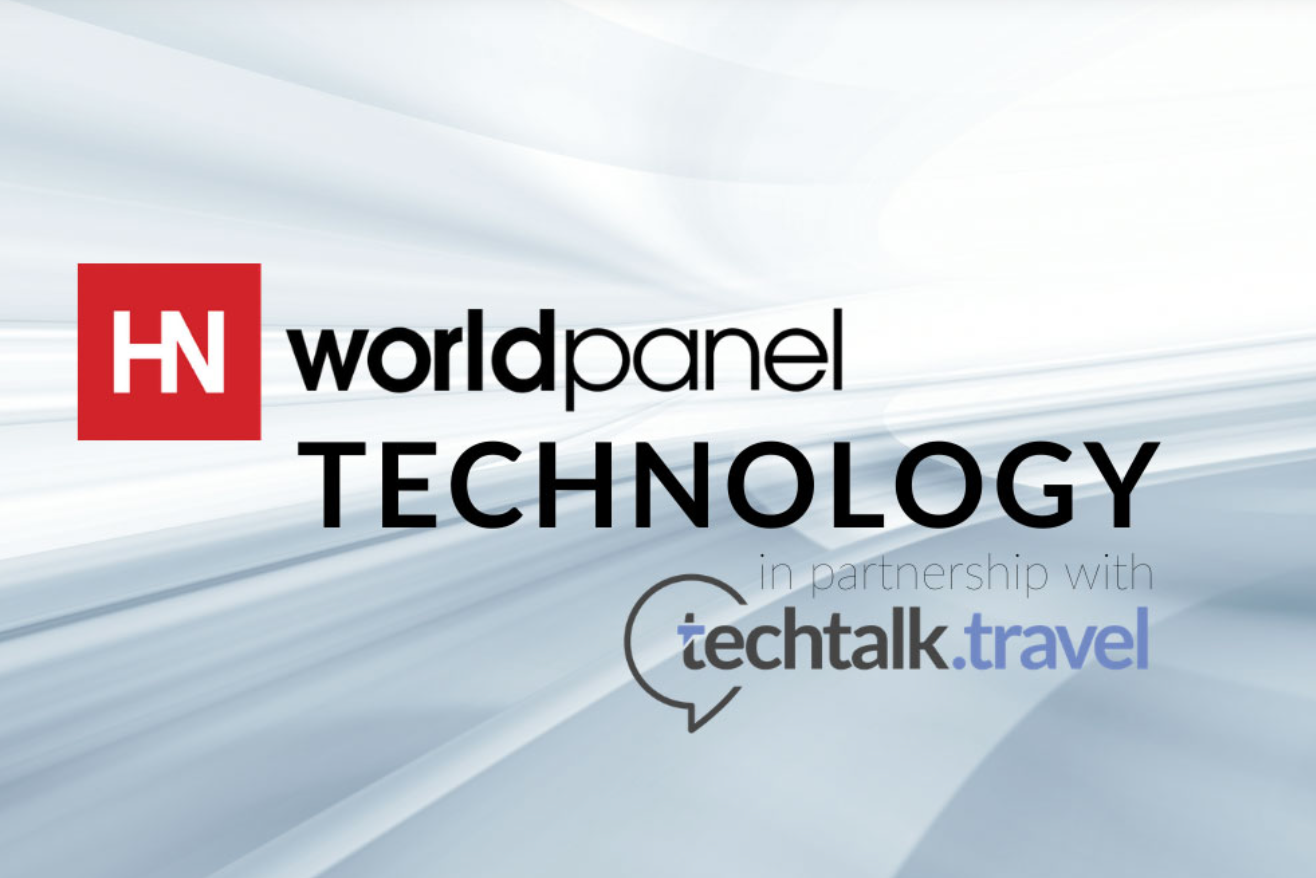 ---
The ongoing Covid-19 crisis had strenuous effects on hotel operations. In the face of this challenge, hoteliers have adapted and created many ingenious responses to make the situation more manageable.
We have created an exhaustive list of operational buzzwords to remember. We elaborated on established terms that have a focus on management, which have gained renewed importance. Lastly, we have created a brief list of new Sales & Marketing trends to keep in mind for 2021.

---