Weekly Insights. January 14, 2023
Best hospitality industry articles focused on 💵revenue, 📊markets, and 🎯strategy (Jan 8 - Jan 14, 2023).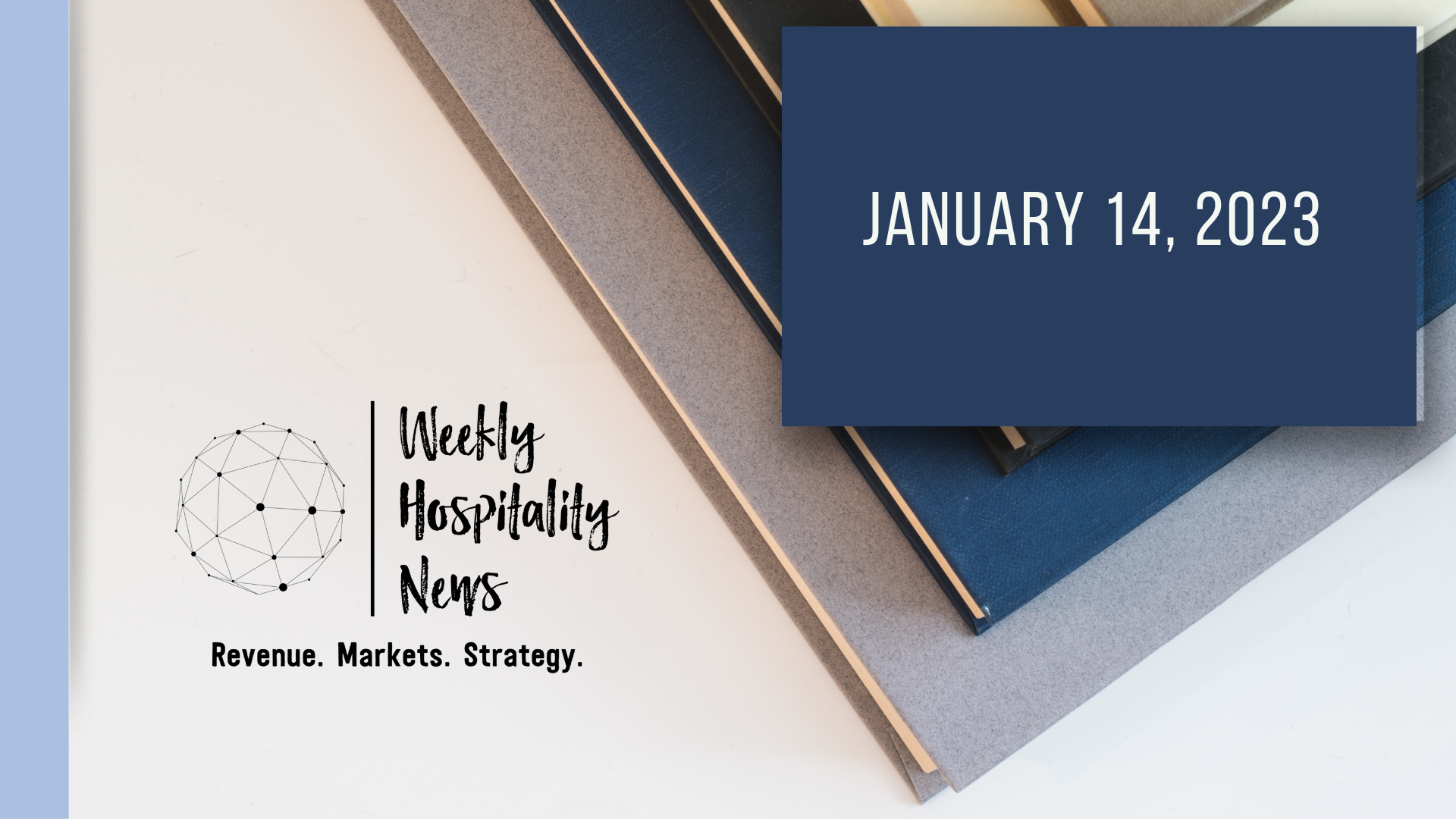 Revenue Management has gotten a lot of well-deserved credit recently. After exhibiting creativity and resilience in finding business wherever possible, RM held or even pushed rates through the recovery demand surges resulting in record high ADRs in some markets and much needed cash flow for owners. But let's not break our arms patting ourselves on the back just yet. The demand surge was a gift, but 2023 isn't going to do us any more favors. It's going to be harder from here.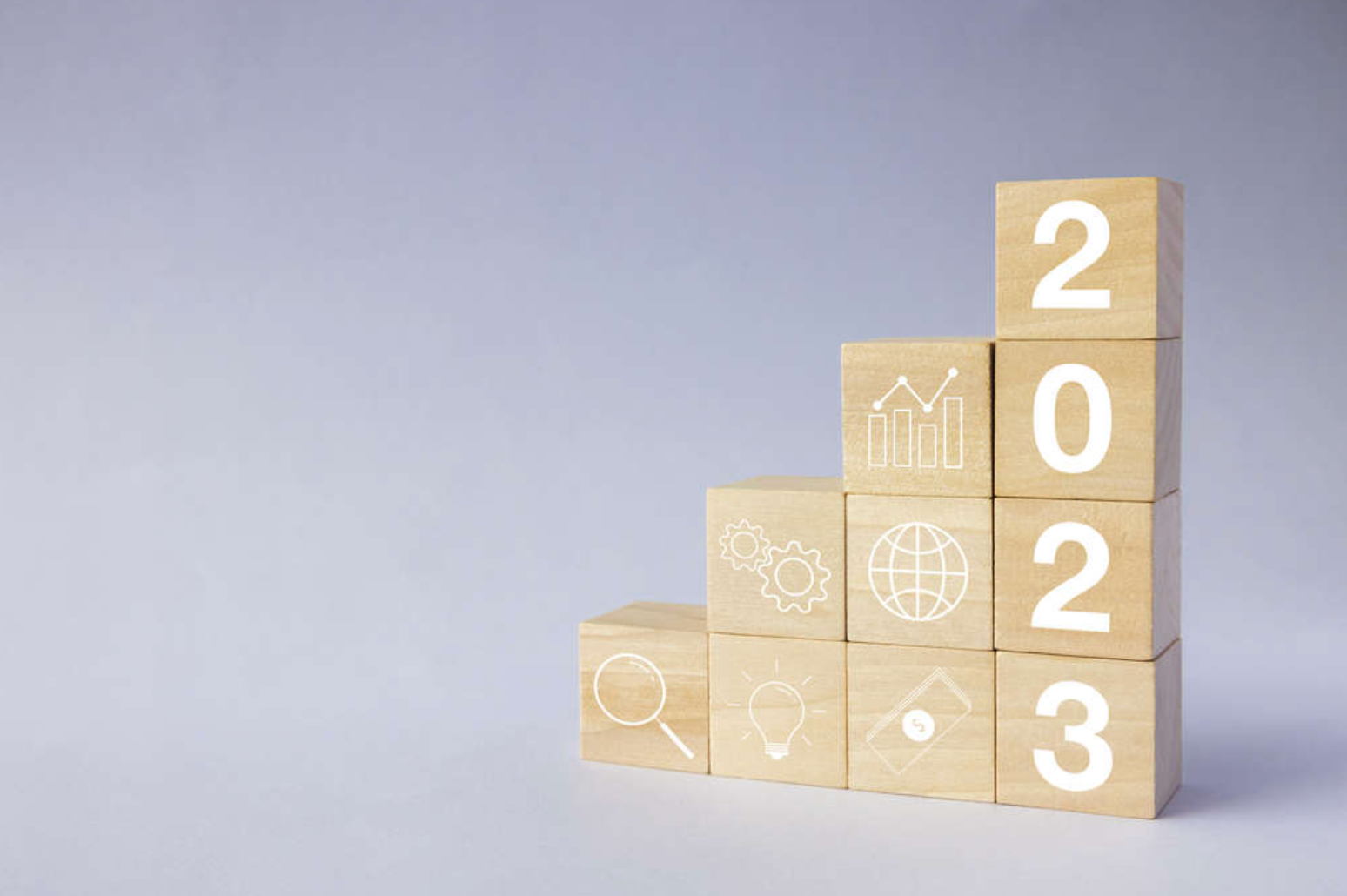 ---
As 2022 draws to an end, we can all agree that it has been, once more, a roller-coaster ride for the hospitality industry. However, there is no time to reflect on this year as everyone is already looking ahead to 2023 and predicting which trends will impact our industry. We have summarized eight dominant trends and three springs of innovation we can't ignore.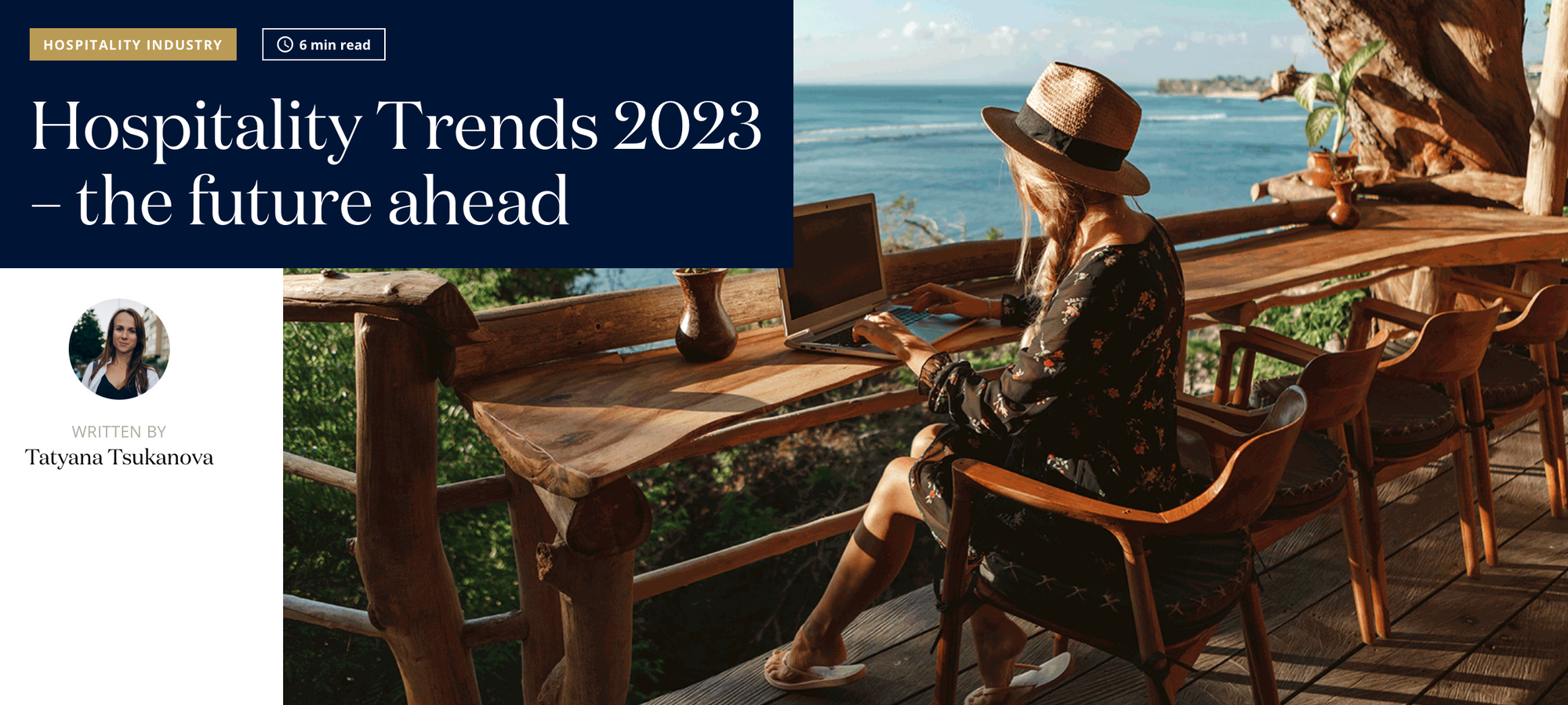 ---
The hotel industry is a highly competitive market, and it's vital for hotels to keep their variable costs low in order to remain profitable. Variable costs are those expenses that change with the number of occupied rooms. In this article, we will discuss what variable costs are, how they are calculated, and how they can be managed to increase profitability.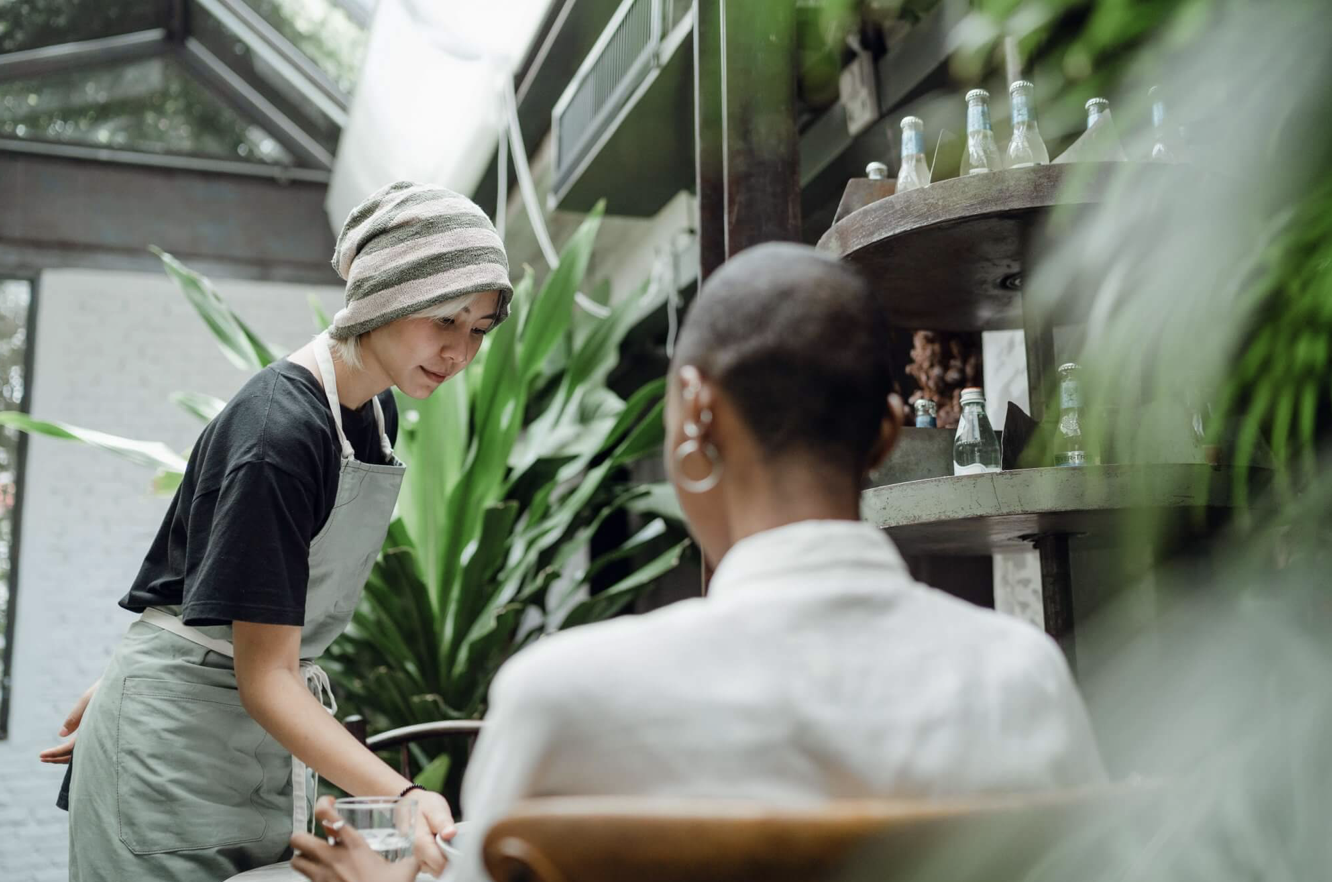 ---
The pandemic was a black swan event that brought the world to a standstill, and travel to a complete halt. By November 2021, the world was beginning to reopen. Until the Omicron variant emerged. Travel plans were scuppered, restrictions reinforced and for the hotel industry, it was another setback, dashing all hopes of a holiday season surge in travel.

In this blog, we'll be examining what's happened since then. We will look into how recovery has transpired globally, how hoteliers have managed recovery and other notable industry trends of 2022 that have affected the hospitality sector and will likely continue to influence revenue management in 2023.

---
At the end of 2022, ChatGPT, an AI-powered chatbot, was launched by OpenAI. If you've been on the internet since then, you'll have seen that ChatGPT and generative AI are hot topics of discussion. Many people have already tested and trialled ChatGPT with amazing, and sometimes humorous results. Experts are predicting that the adoption of AI will be quicker than that of the internet. But what is ChatGPT and generative AI, and how will they impact the hotel industry? In this blog, we'll dive into this versatile technology. We'll look into what opportunities and limitations there are for hoteliers, plus, hear what our experts have to say.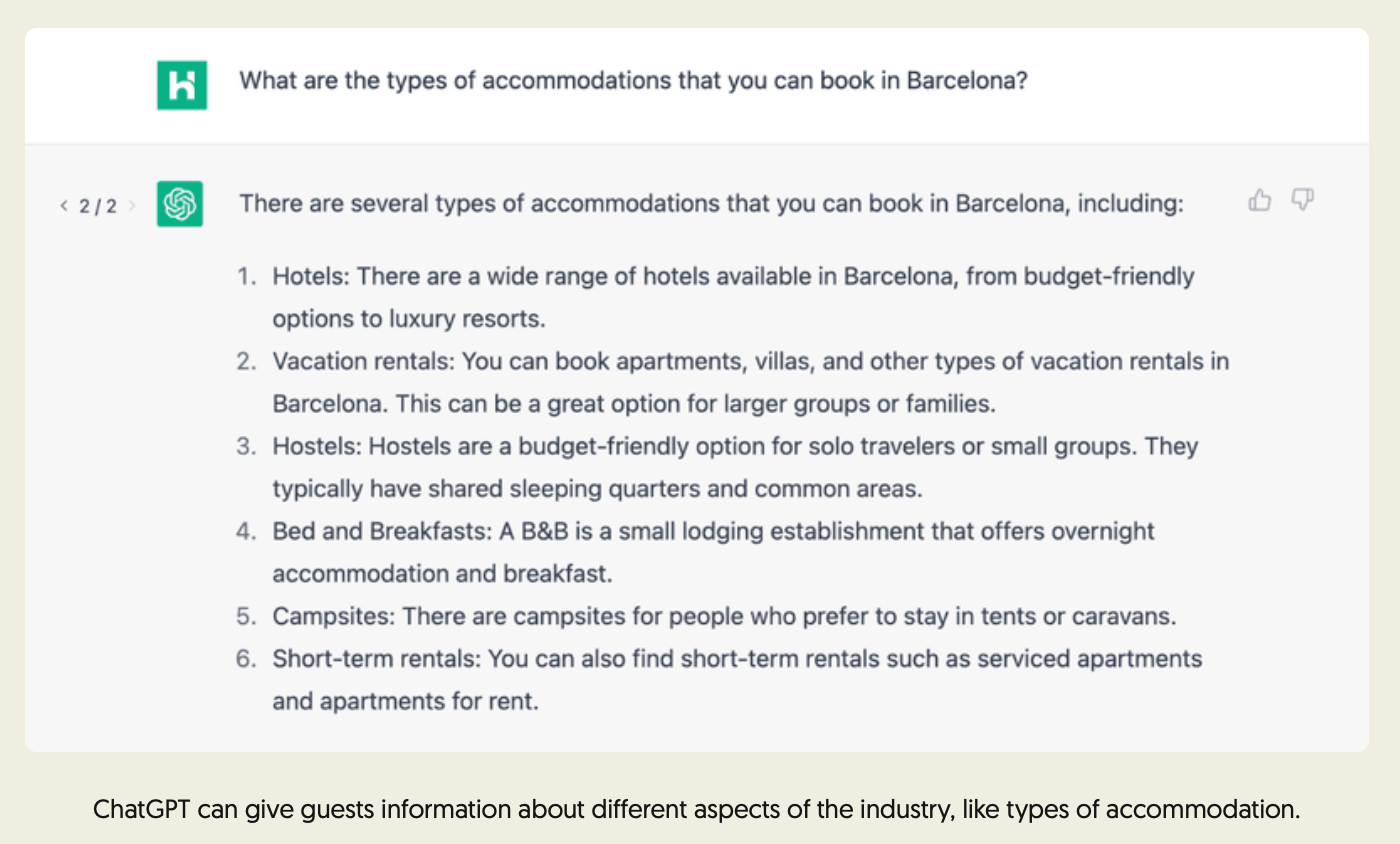 ---
How travellers go about booking a vacation (aka the hotel guest journey) has changed over the years. Where postcards sent via snail mail would've encouraged others to visit the same destination, online reviews shared in real time now paint a more accurate picture.
There might be a couple of differences, but the key stages that travellers complete each time they book hotel accommodation have essentially stayed the same. By understanding the guest journey and its basic elements, as a hotelier, you can meet your guests' needs and expectations better. What's more, you can uncover various revenue-generating opportunities that the newer guest journey offers.
Continue reading and discover the main steps guests take in their journey and learn how to build a journey map for visualising it.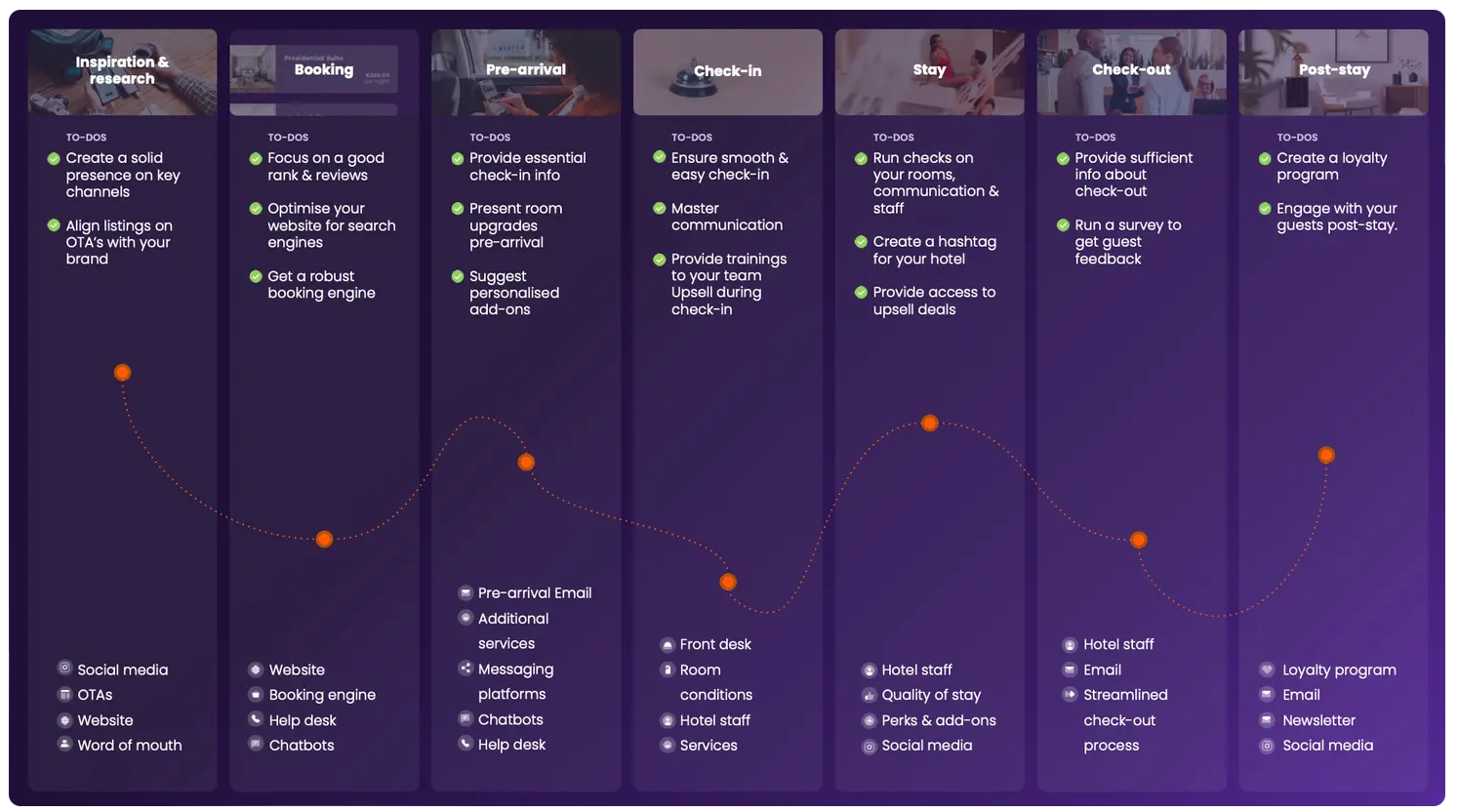 ---
While emotion has always been a part of marketing, appealing to people's feelings has become more central because factors such as changing guest expectations and the rise of new technologies have undermined hotels' customary approach to branding.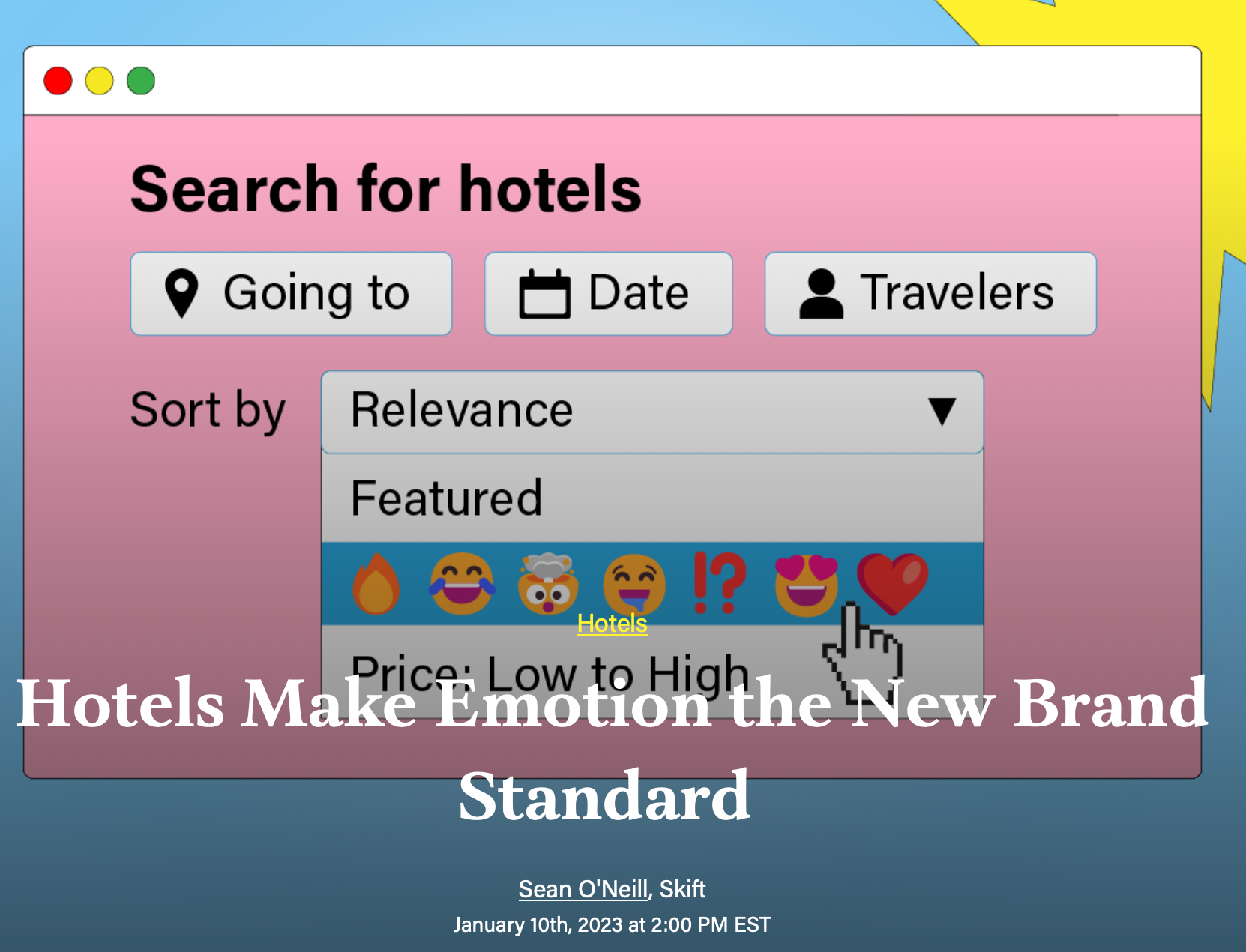 ---
HSMAI Academy