Weekly Insights. January 21, 2023
Best hospitality industry articles focused on 💵revenue, 📊markets, and 🎯strategy (Jan 15 - Jan 21, 2023).
We are excited to present to you the 10th version of our annual megatrends. This undertaking is our largest collective editorial project of the year, the result of hundreds of hours of work that starts with initial planning back in early summer. Skift editors and researchers don't take our trends lightly, putting the ideas through rigorous self-examination and batting down those that don't feel completely fresh and cutting-edge.
As always, we offer a wide-ranging set of topics that we hope will guide you in your businesses in smarter ways for 2023 and beyond. We've had a pretty good record of being prescient with our big-picture trends. This year, from blended traveling to the potential for generative AI, to India's reordering of travel, to name just three of our 16 trends, we weigh in across most sectors with forward-thinking ideas that we are confident will come to fruition.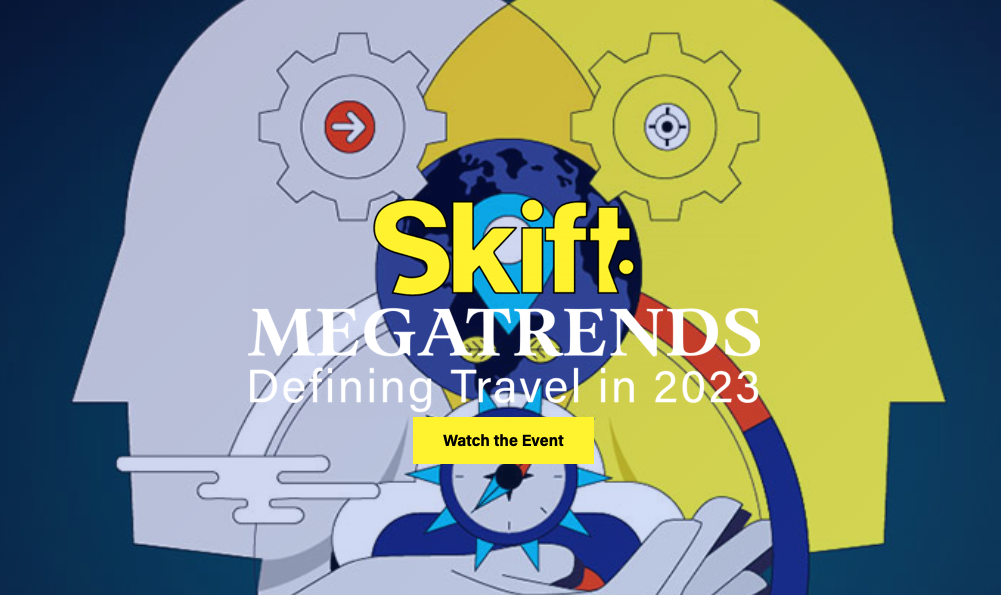 ---
While the hotel industry is truly unique, when it comes to price optimization, there's a lot we can learn from outside industries. We examine industries from airlines to retail to help hotels develop a dynamic pricing optimization strategy that maximizes future profit. And we find plenty of takeaways hoteliers can incorporate into their revenue management practices for greater success.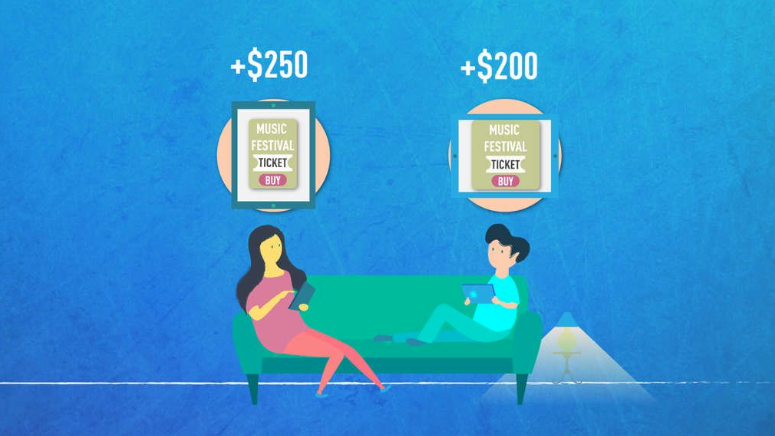 ---
The tourism industry needs to go one step further in order to make a significant contribution to building a sustainable future. Yet, many have criticized the current inadequacy of the final objective - respecting the Paris Climate Agreement - and the actual paradigms of the industry, such as unlimited growth and the global distribution of tourism (Becken, 2019). Thus, the call from the UN Secretary-General António Guterres to rethink and reinvent the tourism industry raises concerns about the effectiveness of sustainability to meet that objective.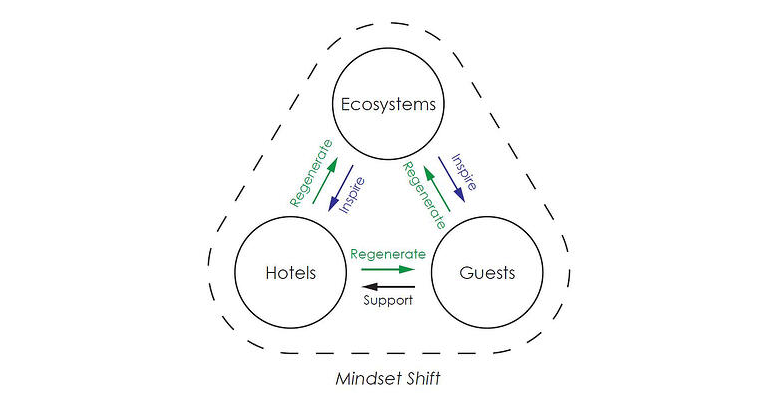 ---
In the paragraphs below, we put together nine top hospitality revenue management tips for increasing profit. Read on to discover more and set your organization up for success in the new year.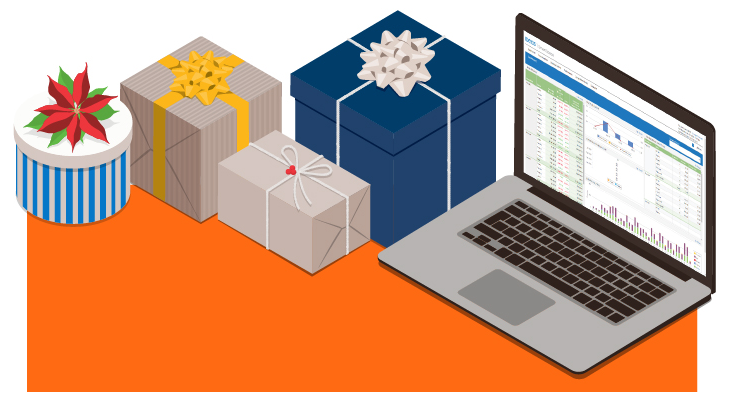 ---
The pandemic caused considerable disruption to the travel industry. For over a year, restrictions kept people home. Now, these regulations have begun to loosen, but new trends have emerged across nearly every sector of travel. Understanding the impact of these changes in consumer behavior can help businesses like yours shift their marketing efforts to better meet customer needs.
GWI recently published research on travel habits based on different age demographics that can provide valuable insight on consumer interests. Let's explore what this research has indicated.
---
A review of third-party operators and how they compare to the currently more prevalent brand operators in Europe.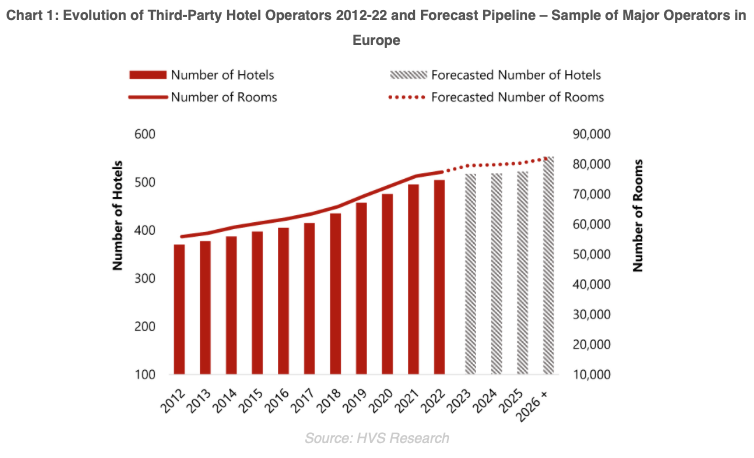 ---
Alternative lodging options, also referred to as short-term rental properties or "Airbnbs", have grown in popularity in recent years and are increasingly seen as a viable alternative to traditional hotels. As a hotelier, it's important to be aware of this new neighbour, it's value drivers and KPIs in order to stay competitive and attract a diverse range of guests to maintain or win market share.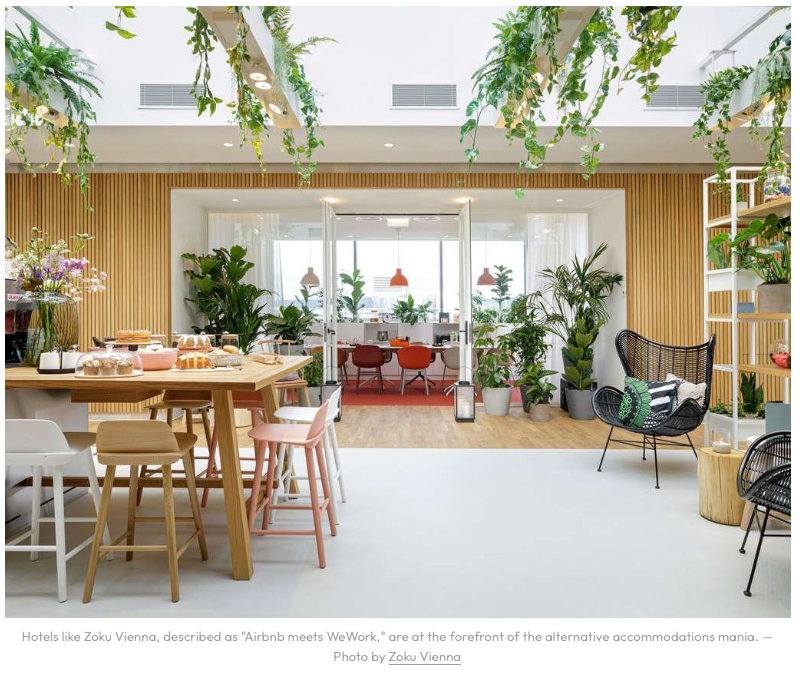 ---
HSMAI Academy