Weekly Insights. January 23, 2021.
Best hospitality industry articles focused on 💵revenue, 📊markets, and 🎯strategy (Jan 17 - Jan 23, 2021).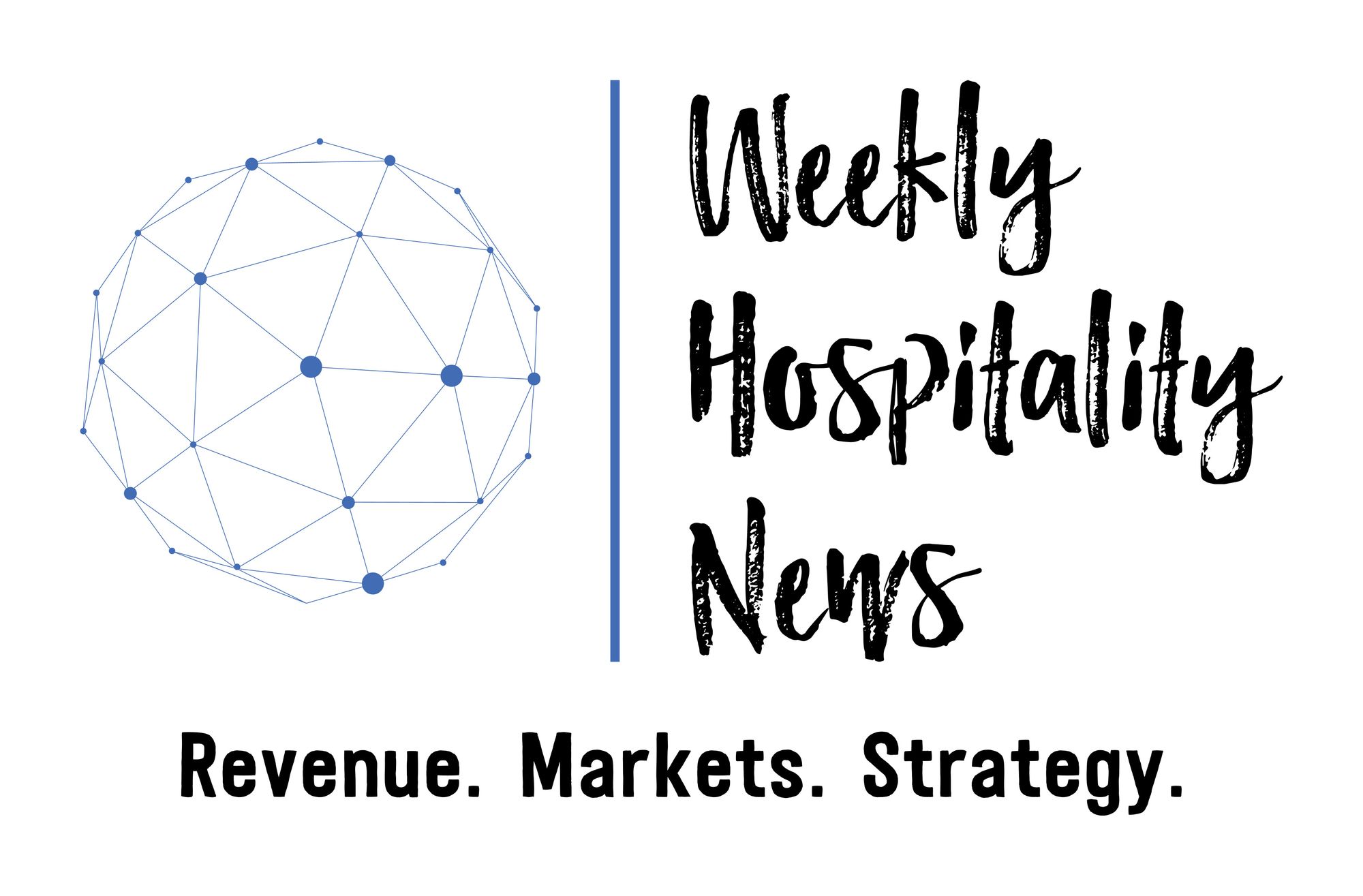 As hotel marketers embark on 2021, it's important to stay ahead of the curve with the latest digital trends.
This month, Yelp launches a new rating feature for COVID-19 compliance measures, YouTube launches audio ads, and web design takes inspiration from nature. From Search to Social Media and Design, here are the top 5 things you need to know now in hotel digital marketing.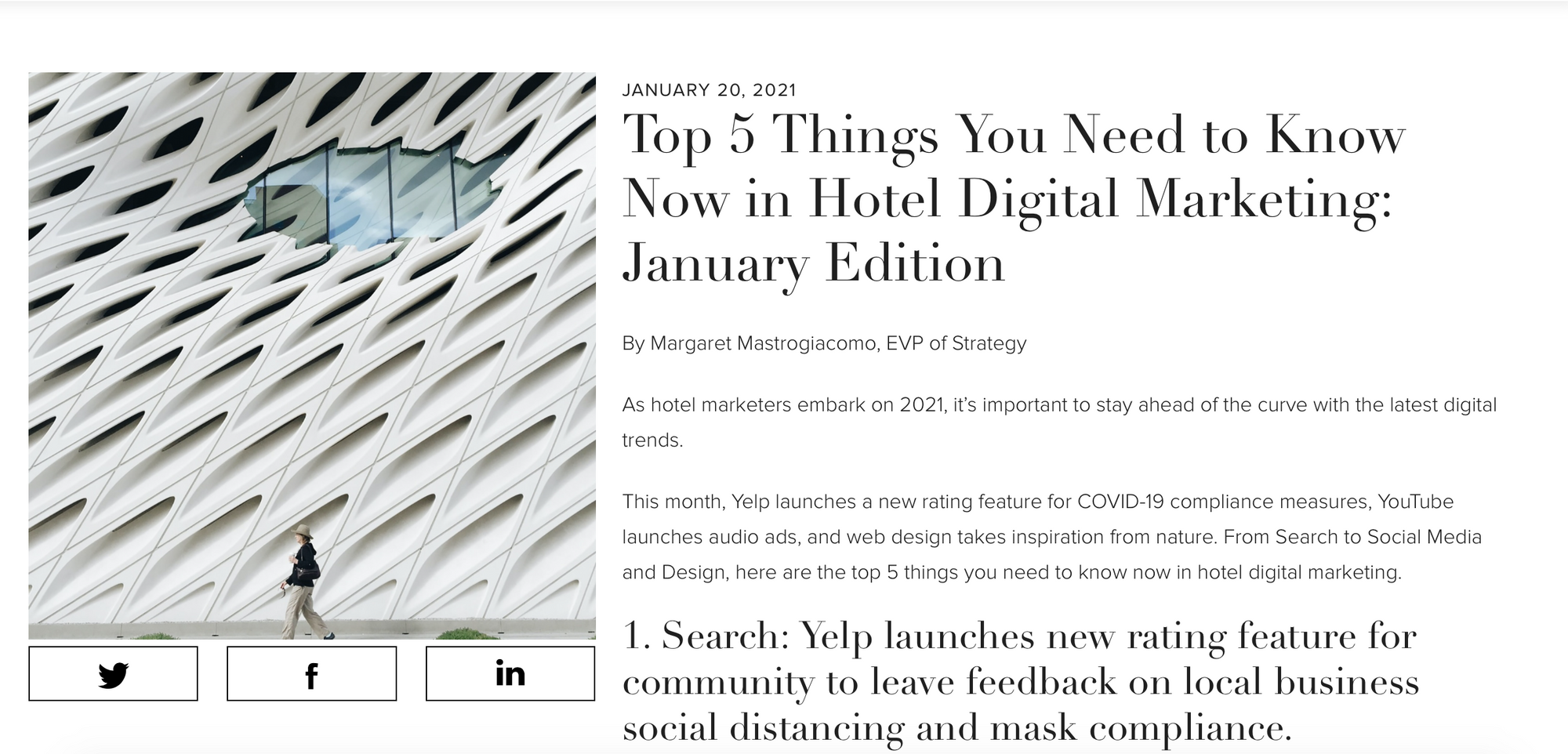 ---
Social media, in many ways, has become the world's watercooler. This is where customers go to discuss the issues that matter the most to them. In a world where customers control much of the early process of the buyer's journey, including taking the initiative to uncover companies and product solutions that might help them solve their pain points, companies need to make sure that they are part of the conversation with customers across the social media platforms.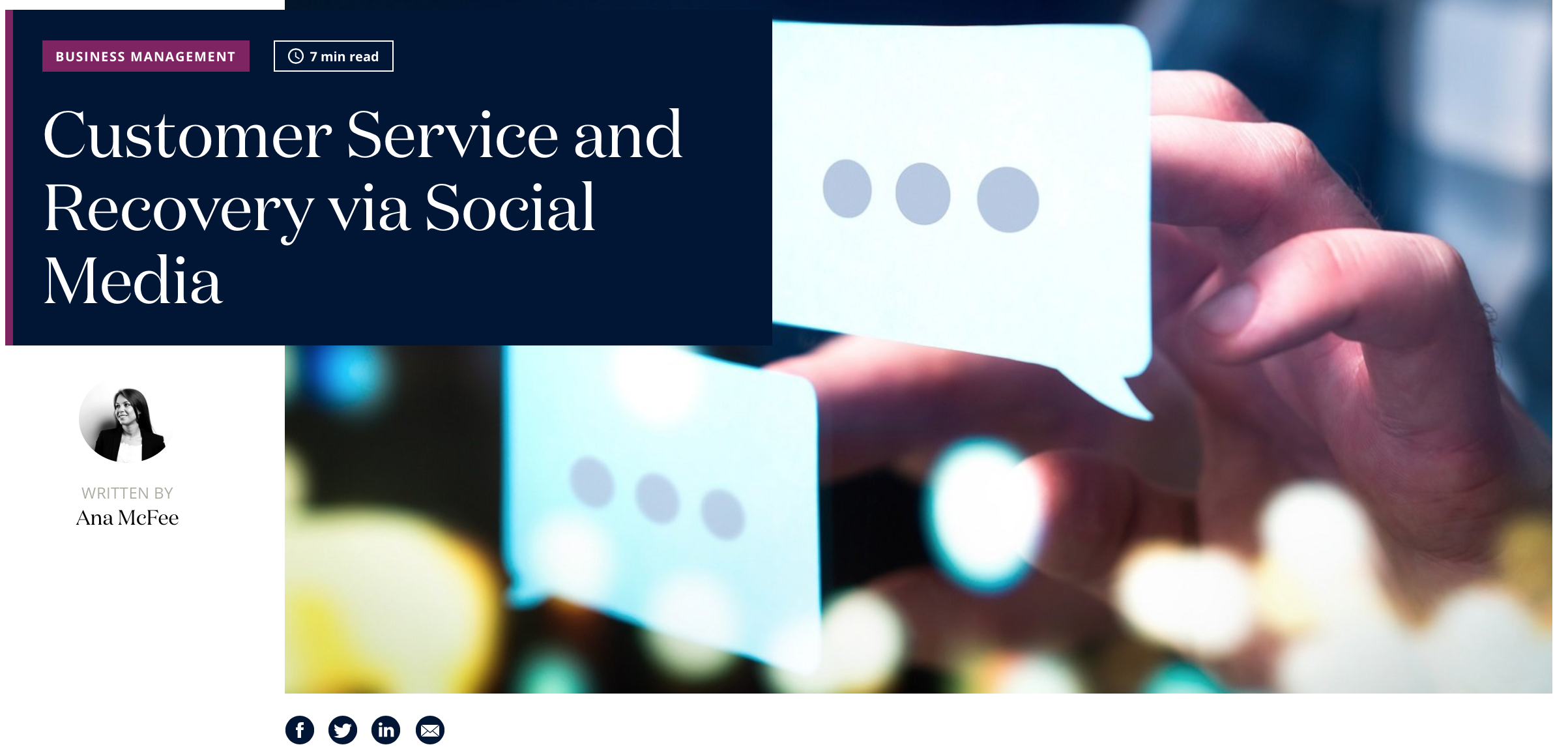 ---
Google sees roughly 70,000 search queries every second–that's 5.8 billion searches per day and about 2 trillion global searches per year. Bing Network, while trailing behind, still sees 6 billion searches each month, and has a 34.7% share of the US desktop search market. Many of these searches are people dreaming of and planning travel. As a hotel marketer, if your brand isn't there, your competitors will be, as well as Online Travel Agencies (OTAs) who spend billions bidding on key terms. A strong paid search, also known as Search Engine Marketing (SEM), strategy can help you own the top of the search engine results page– driving bookings directly to your website.
When we look at where travel marketers allocated their digital budgets in 2019, 17% of digital ad spend went toward SEM, trailing only behind the 28% allocated to social. There's a lot to learn in the world of Search Engine Marketing (SEM), so we've simplified the discussion to help you understand why a search strategy is key to hotel marketing.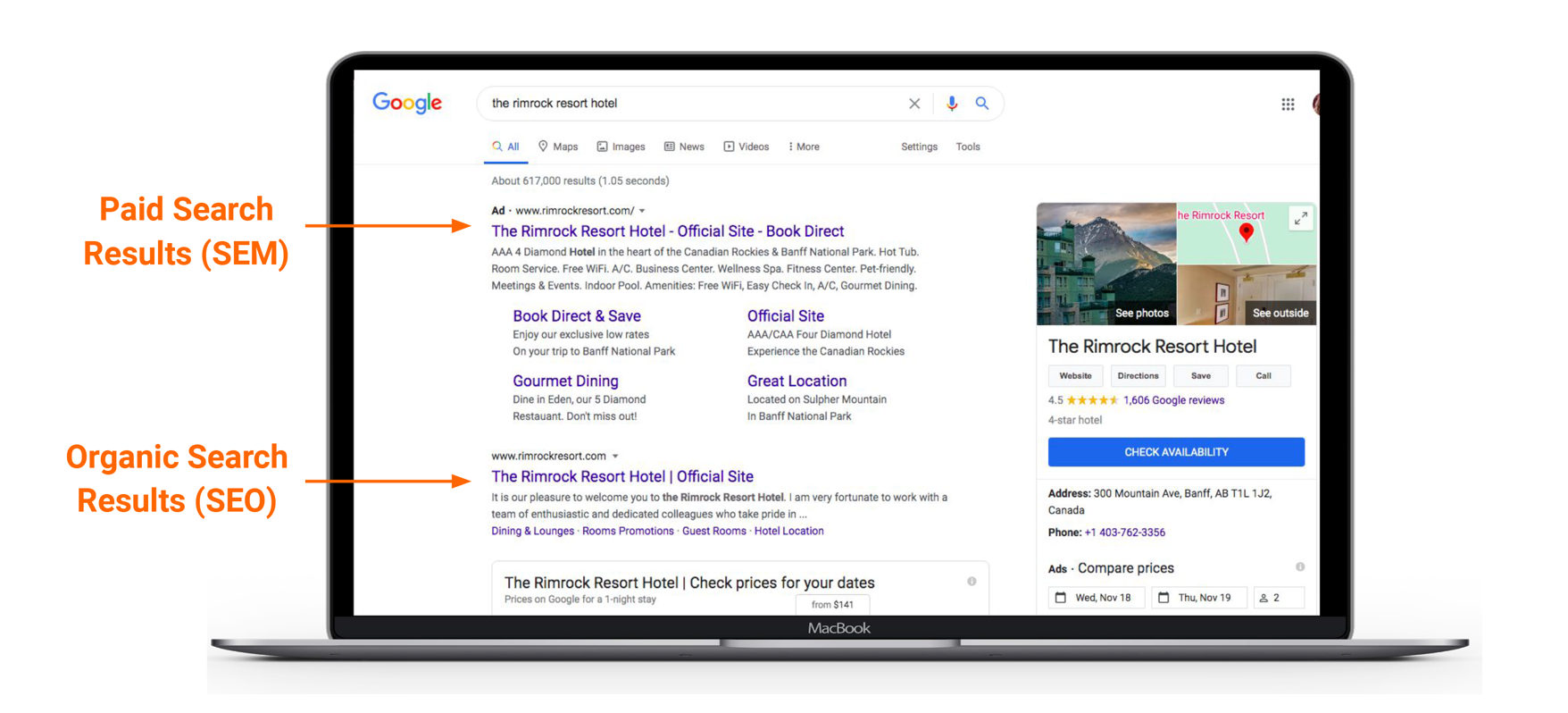 ---
Report outlines the forecasted state of the U.S. hotel industry in 2021 and into the immediate future. The report examines the high-level economics of the hotel industry's recovery, the specific impact on and eventual return of business travel, and consumer travel sentiments.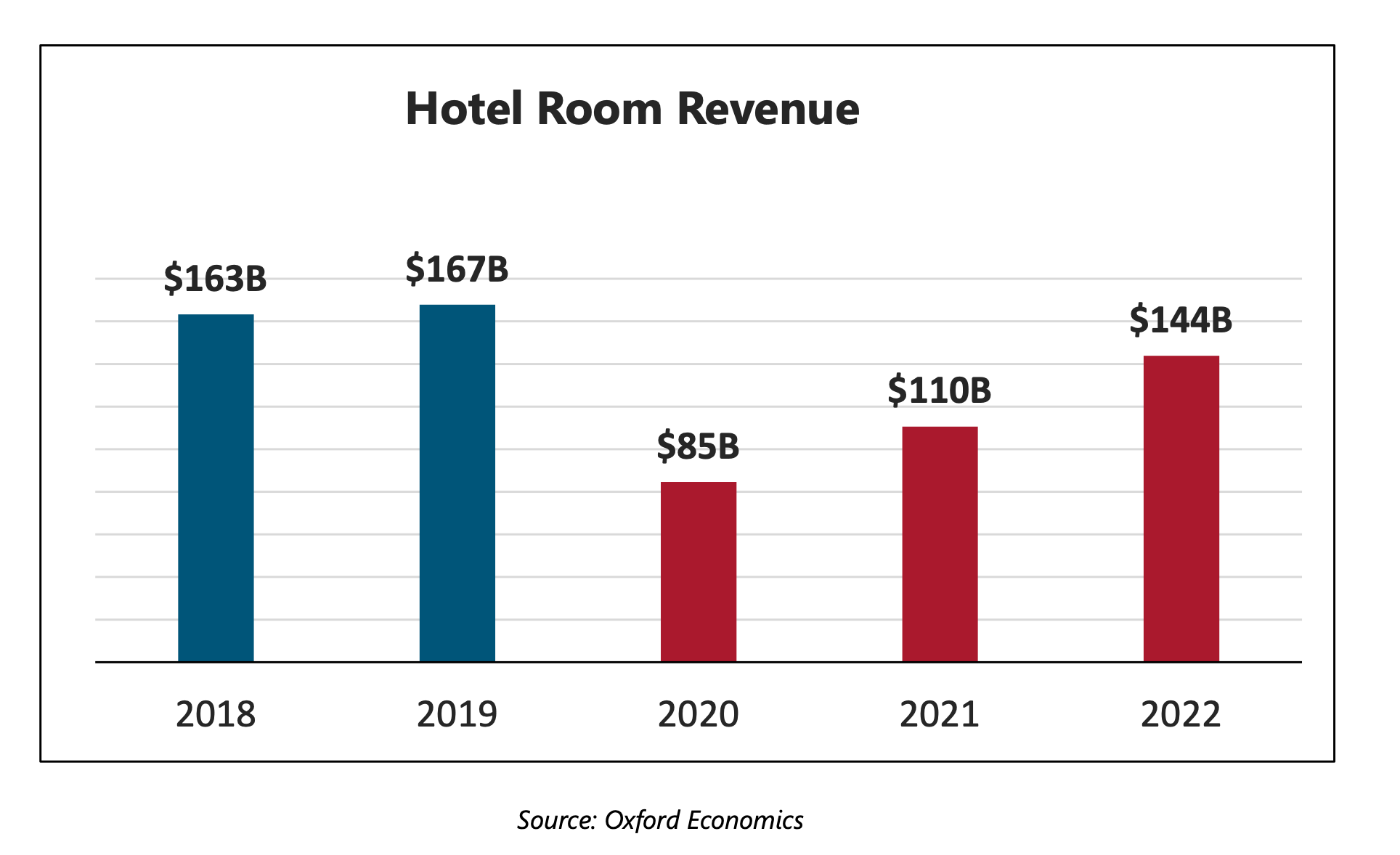 ---
OTAs are not the only avenues for your hotel bookings. There are other available ways that will help you reduce OTA dependency and also, contribute to your overall revenue.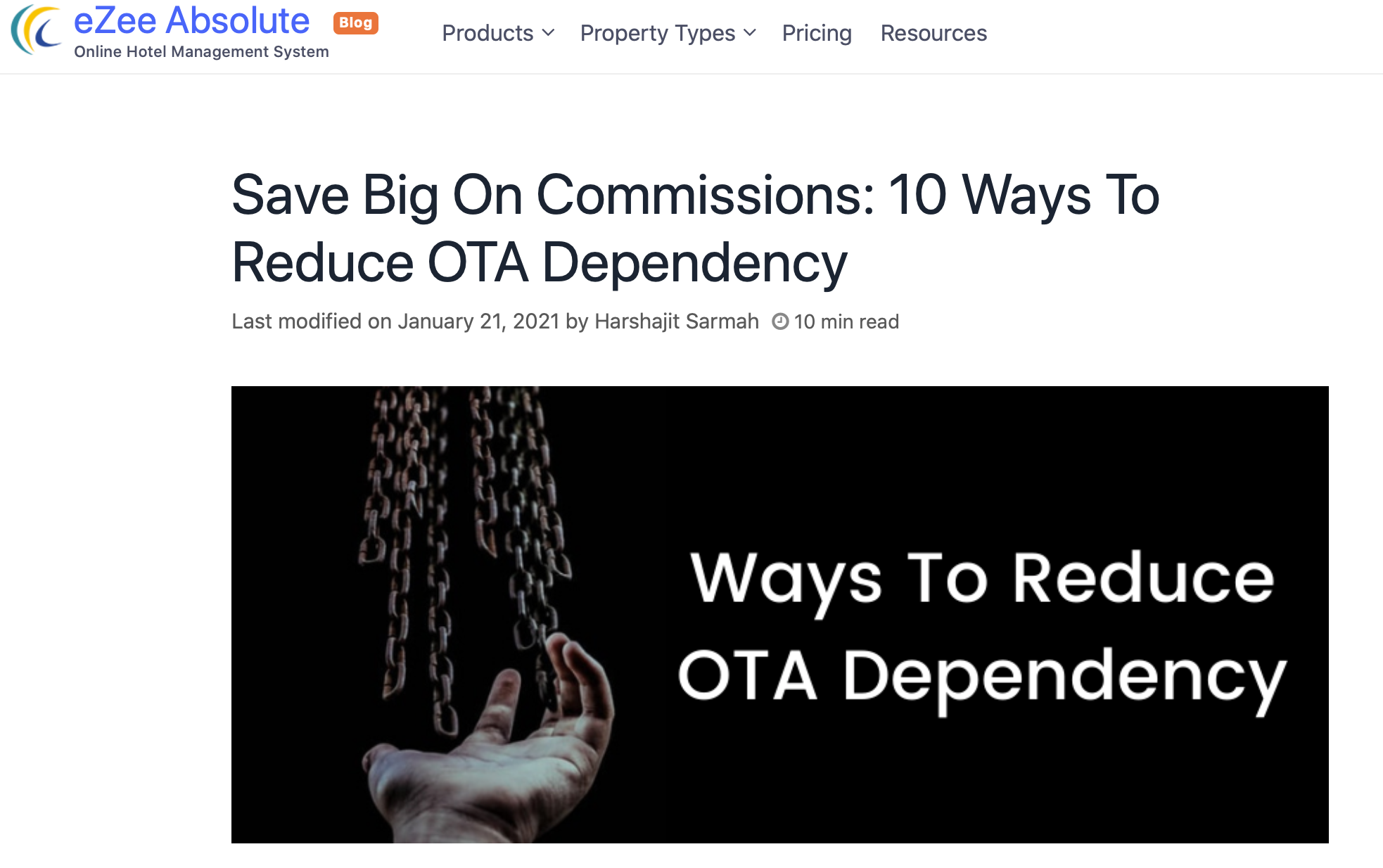 ---
Lavish, over-the-top weddings with extensive guest lists are a thing of the past, at least for the near future. Post-pandemic couples are opting for smaller, more intimate events to celebrate their big day, either with a micro-wedding or a minimony; elopements are also on the rise. While this downsizing of events has certainly impacted the hospitality industry, hoteliers can adapt their offerings to cater to these safety-conscious couples.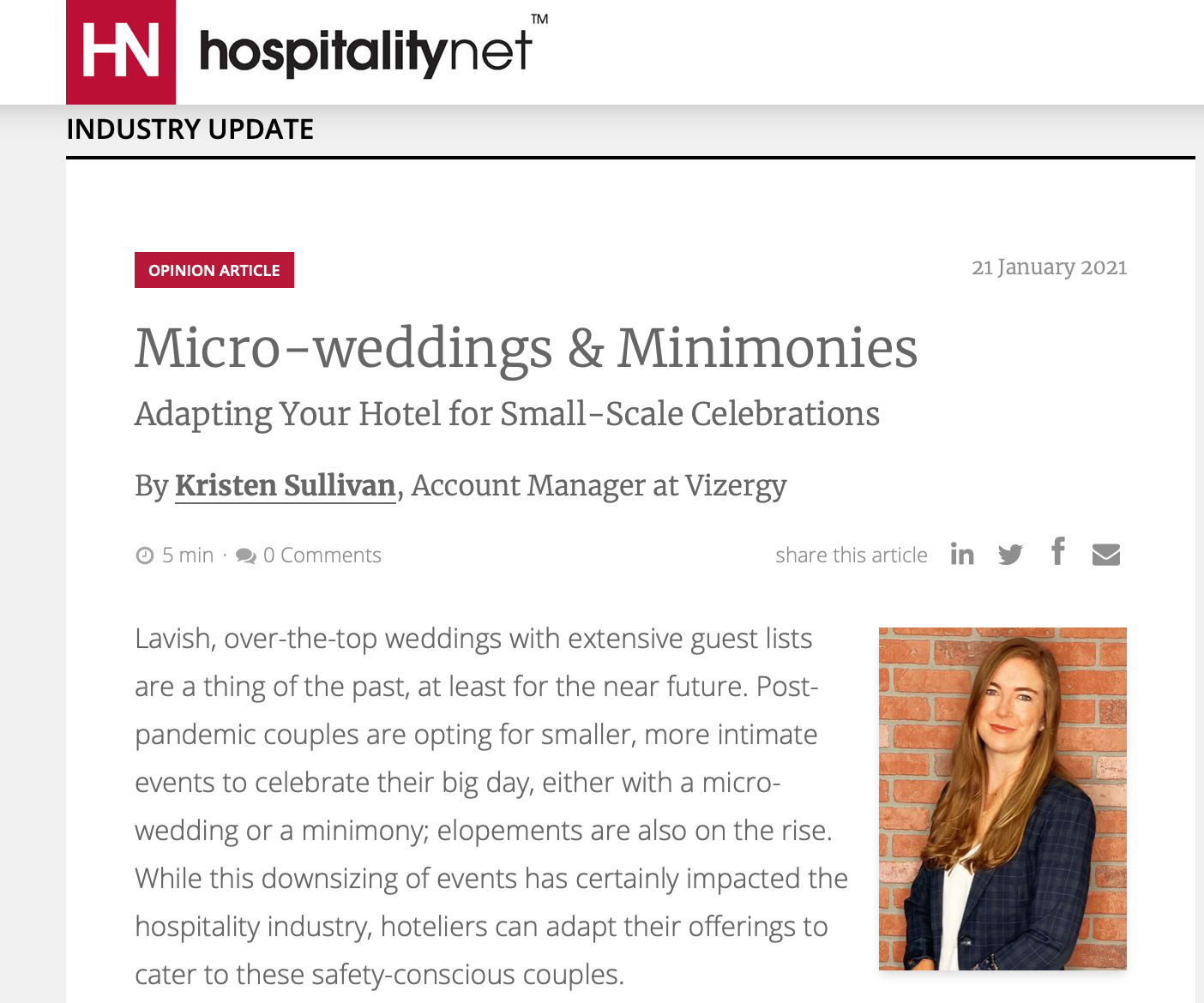 ---
There is no question that virtual events remain the only viable option to give continuity to companies' event programs. As the market matures, the focus is shifting towards more tangible objectives.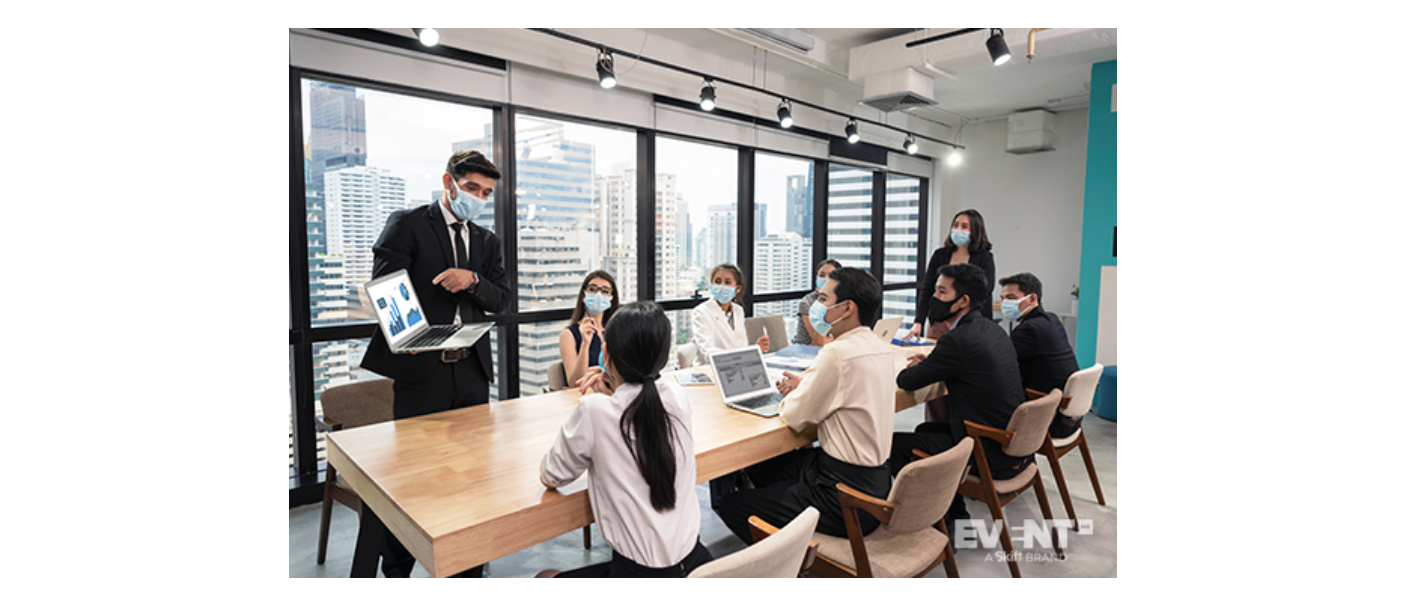 ---