Weekly Insights. July 17, 2021
Best hospitality industry articles focused on 💵revenue, 📊markets, and 🎯strategy (Jul 11 - Jul 17, 2021).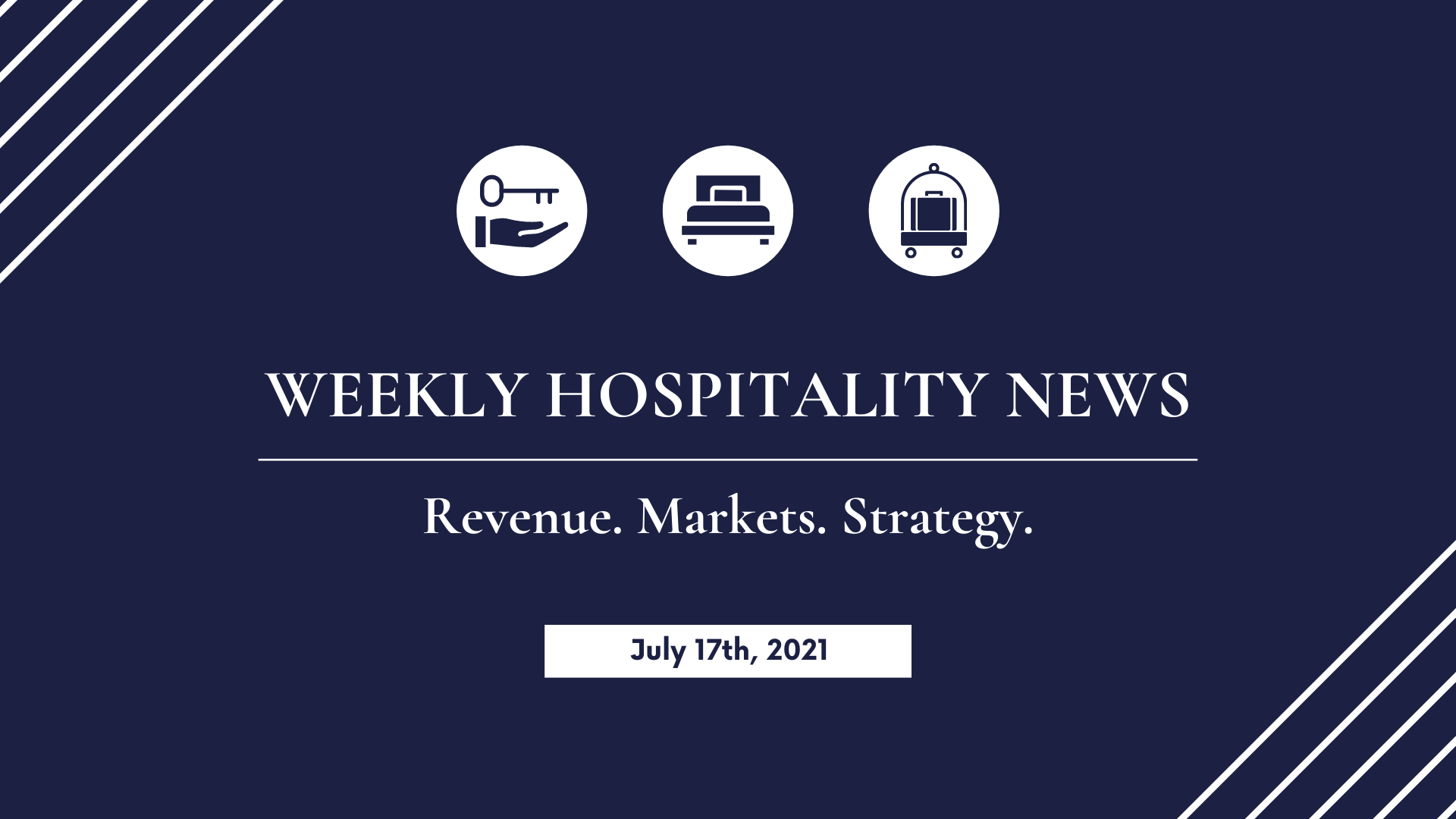 In this article, we are going to offer a deeper insight into the MICE industry and its nearest future. How to attract MICE travelers and gain more profit for your hotel? Is this sector still relevant during the pandemic? Let's look into these and other related questions in more detail.
---
The wellness industry is transforming into a booming trillion dollar market with plenty of potential for new entrants in the sector, be it new products or services. EHL has compiled a list of the top 10 global spa trends for 2021. The spa experience is no longer simply about pampering; spas are now required to offer an extensive menu of healing therapies for the mind, body and soul.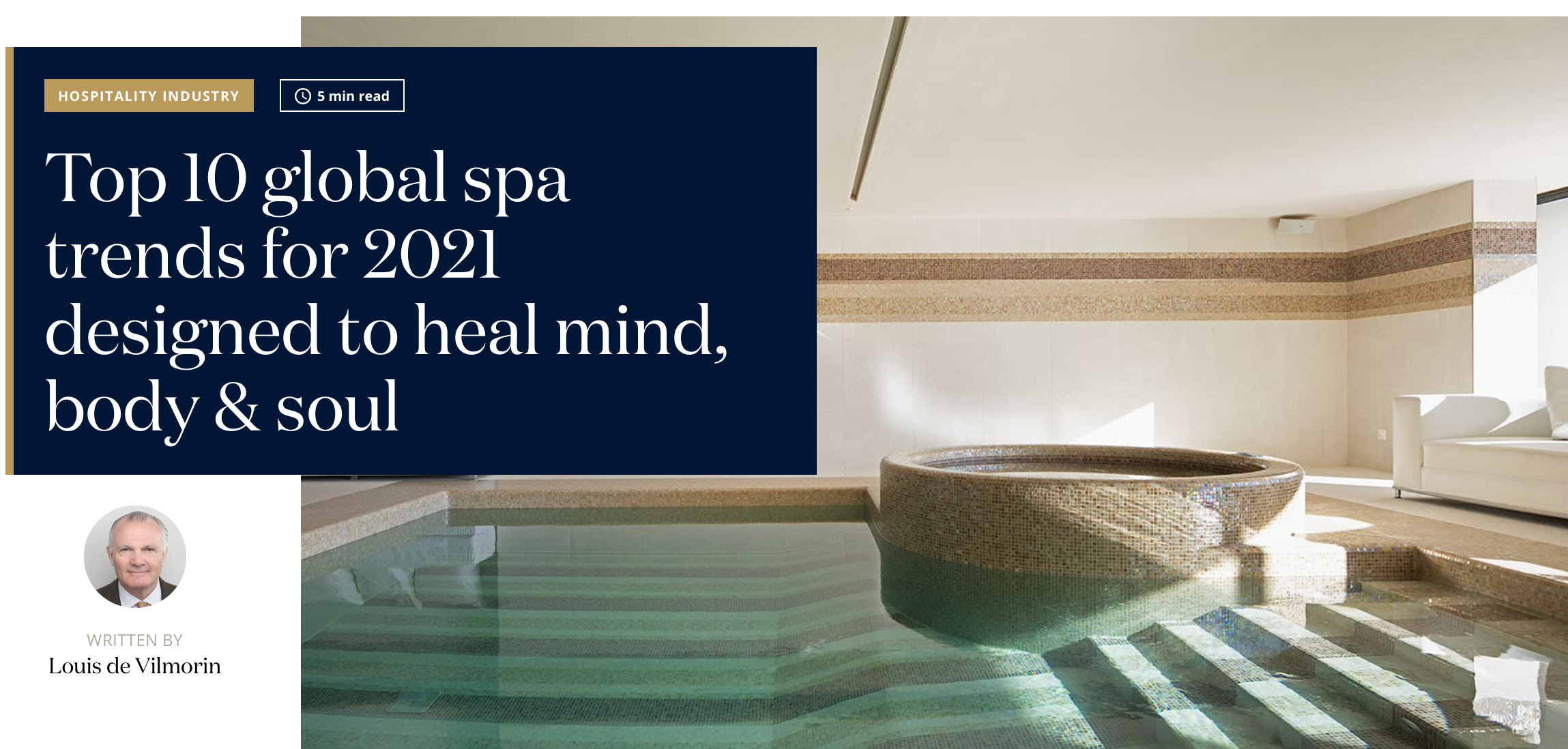 ---
The use of OTAs can be a Faustian bargain for hotels. That's especially the case now, when total revenue and profit are well off from pre-pandemic levels. As business slowly wakens from hibernation, how should hoteliers address OTAs? According to some, it's time to beat them at their own game.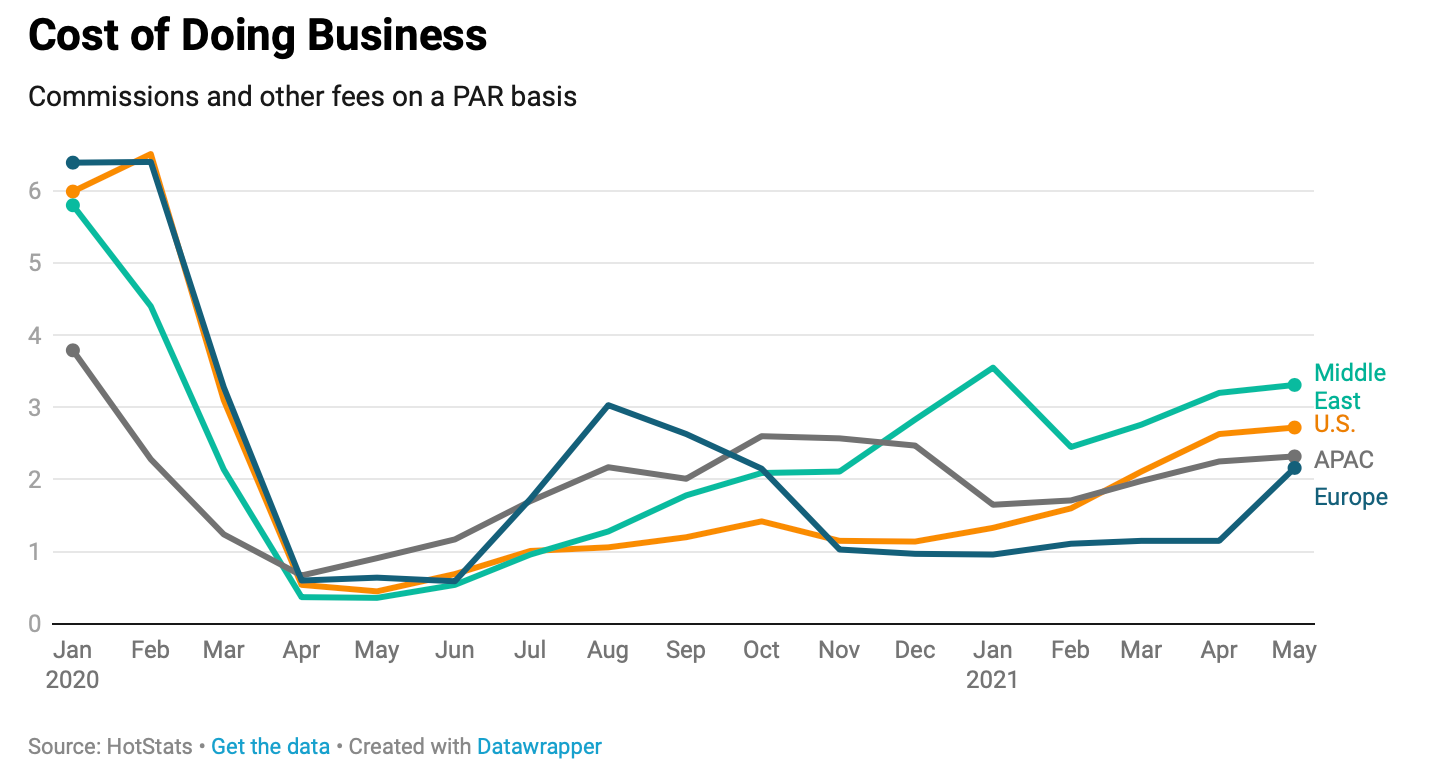 ---
In this article, we've taken a look at some of our highest-performing hotels to see what it is they're doing that's driving their impressive recovery. Keep reading to find out the tips and tactics real hoteliers are using to drive direct bookings in an unpredictable market.
---
BenchDirect is our newest product innovation, and we could not be more excited about it. This brand new benchmarking platform enables hoteliers to analyze all the key metrics of direct channel performance compared to the market and competition. With over 10,000 hotels signed up in just a matter of weeks, the BenchDirect global network is surely set to keep growing!
Knowing that this interactive platform has many features to offer, we chose to share with you our top 7 favorite ingredients from the BenchDirect recipe for direct booking success. Let's dive into our secret sauce so you can take a sneak peak at what this one-of-a-kind hotel benchmarking tool has to offer.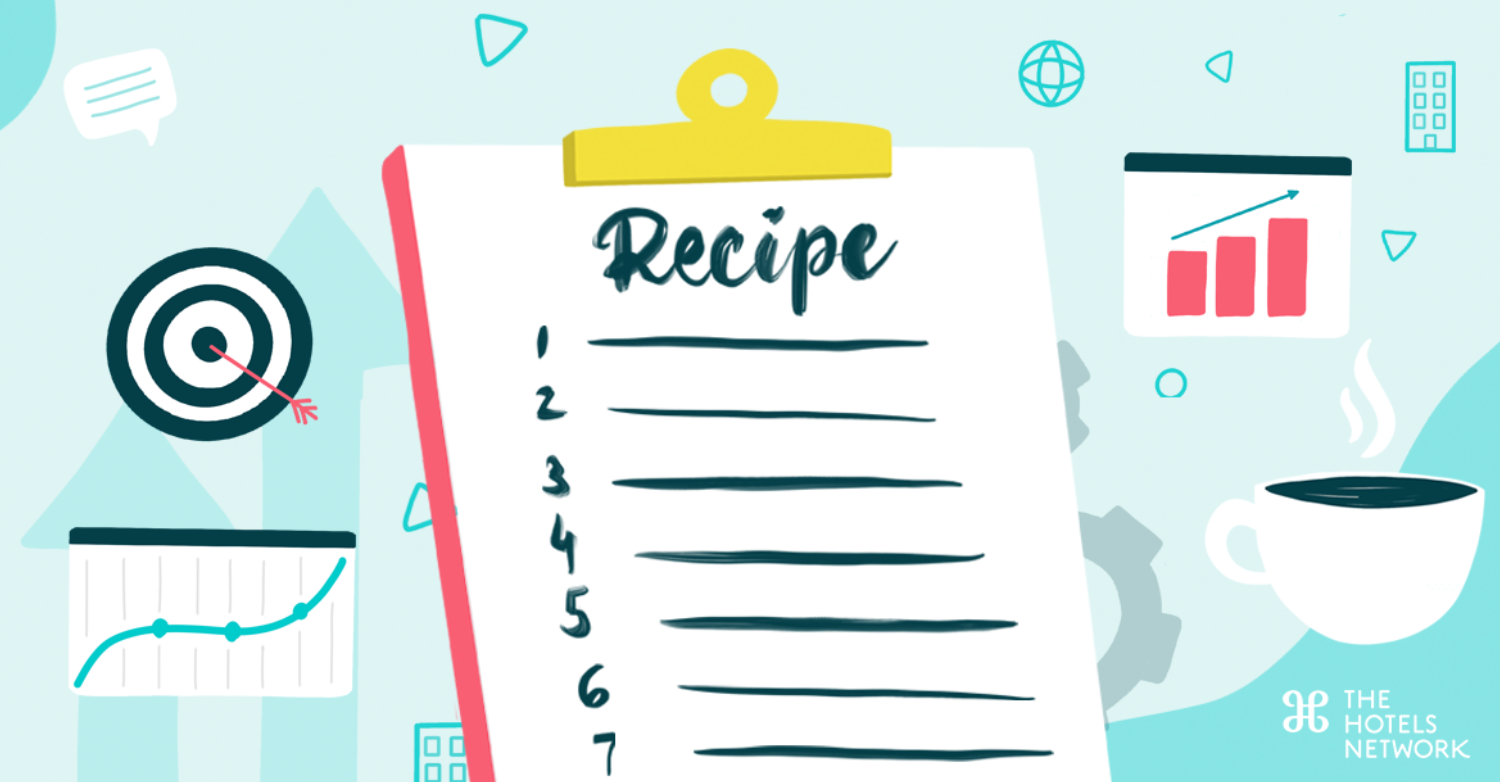 ---
Privacy is the issue on most people's minds these days when it comes to technology, and companies are responding by giving users more control over their data. While consumers see these recent changes as beneficial, marketers are more than a little concerned. That is because these changes are on course to alter the foundation upon which virtually all digital marketing is based. While there is a future for email marketing, hoteliers need to be aware of what is happening so that they can adjust their strategies accordingly.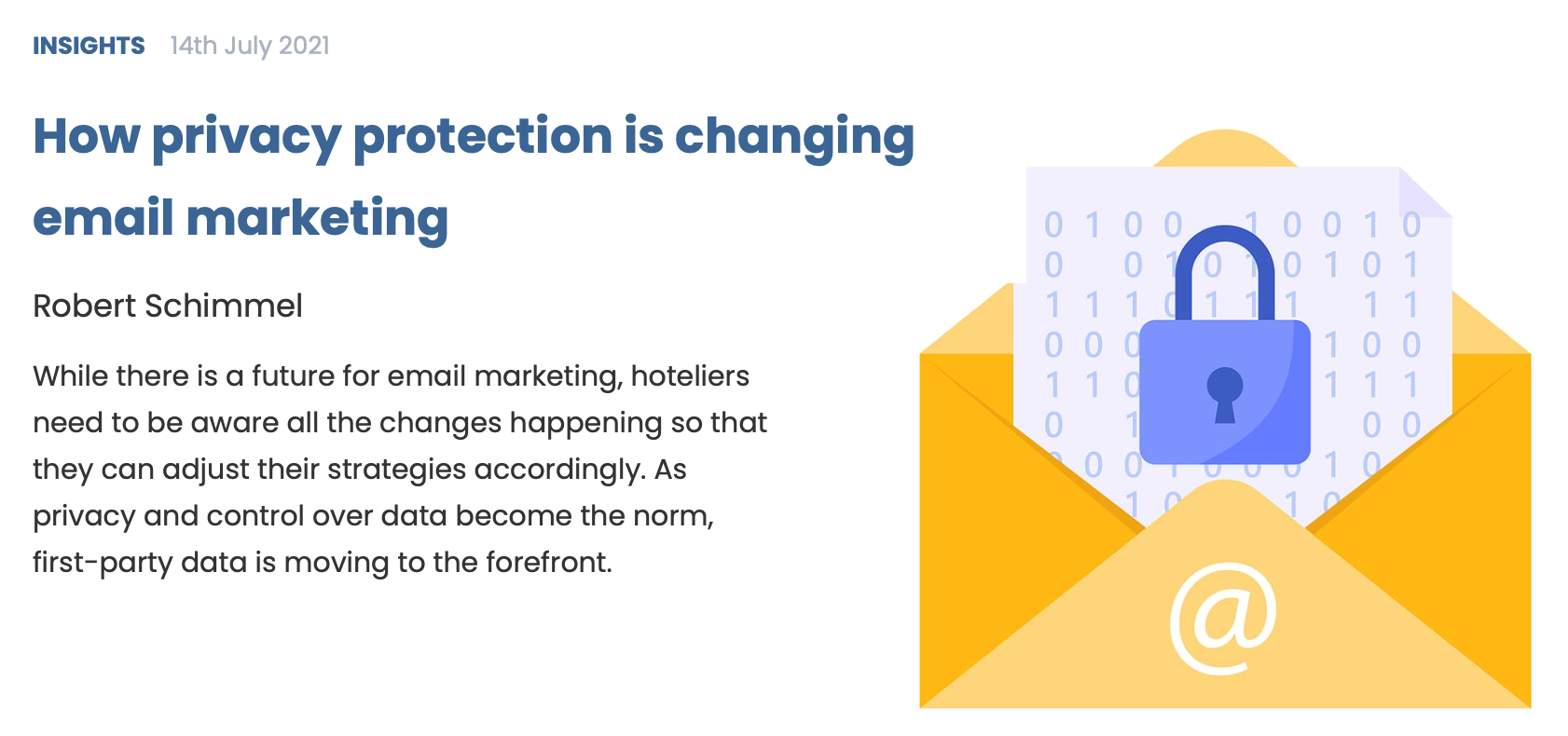 ---
Nothing divides revenue managers more than the discussion around artificial intelligence and machine learning. The two schools of thought fall into the category of technophobics and technophiles, with AI-enthusiasts on one side and Luddites on the other. As usual, in medio stat virtus, so it's time to ask the right questions about the use of AI, ML, BI, blockchain, advanced analytics, etc. in our industry. What, if any, technology(ies) can facilitate the work of revenue managers? And will revenue management as we know it disappears with the rise of AI?
---
---