Weekly Insights. July 9, 2022
Best hospitality industry articles focused on 💵revenue, 📊markets, and 🎯strategy (July 3 - July 9, 2022).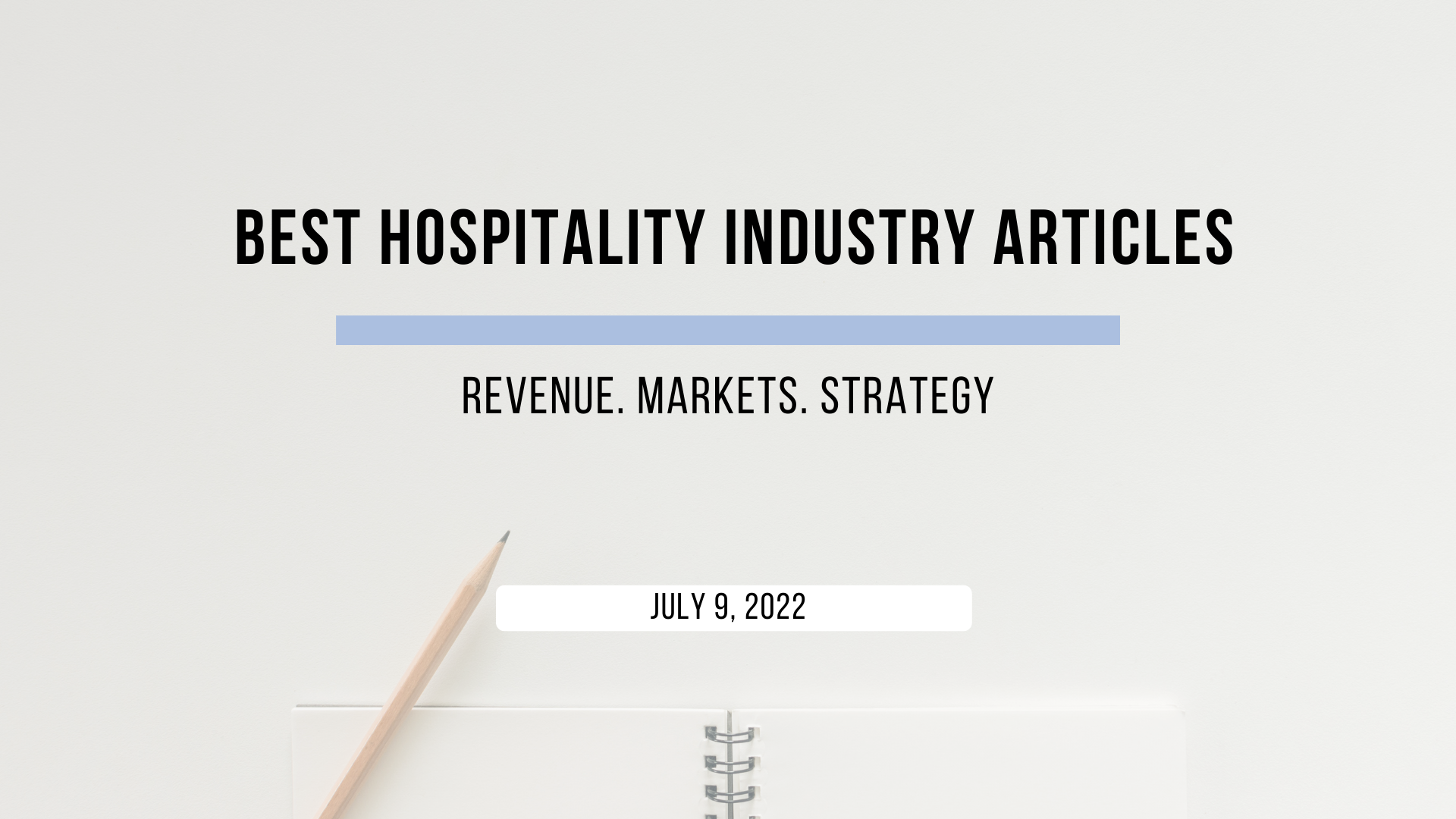 Survey insights that explore how the hospitality industry is currently offering both opportunities and drawbacks in the eyes of today's young hospitality students. If the post-Covid labor shortage is to pick up, all key stakeholders must collaborate closely to refresh areas ranging from curriculums to working hours.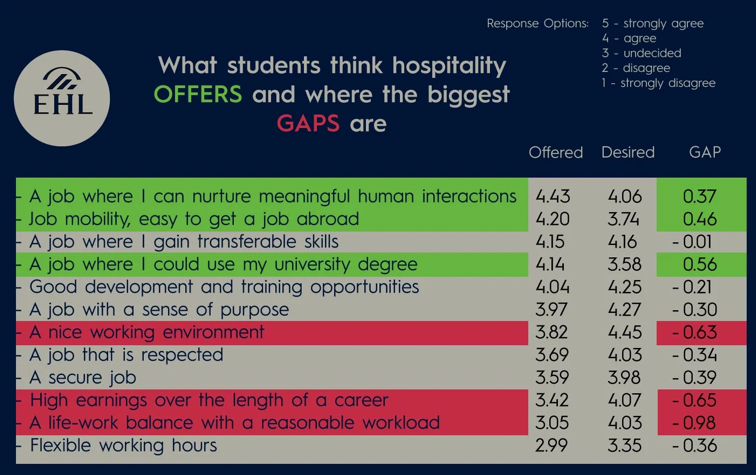 ---
Not able to make it to Orlando to check out the latest innovations at HITEC? Not to worry, Hotel Tech Report has you covered.  Our team reviewed dozens of new launches to create a curated list of the most exciting innovations in the market and synthesize them into key market trends.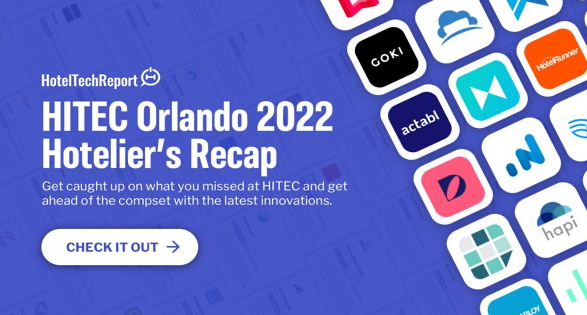 ---
Would you like to also alleviate the carbon footprint your hotel is producing and join other leading hotels on the sustainability journey? Read on to find out why sustainability is more than a just buzzword and what sustainable initiatives you can introduce today to make your hotel greener.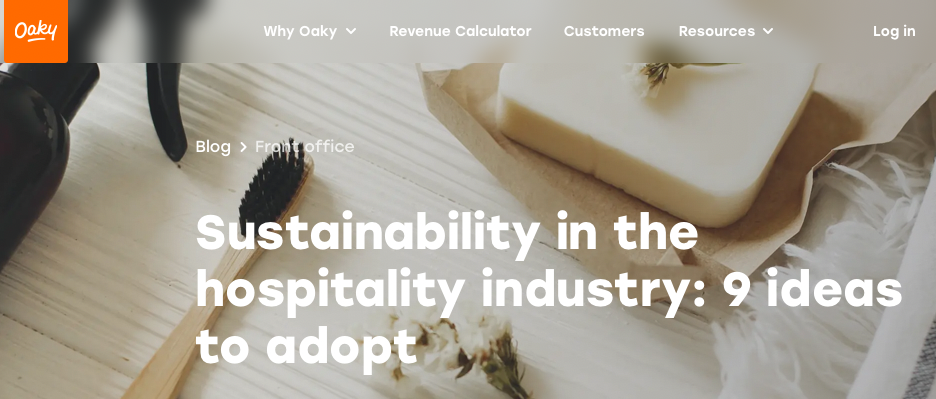 ---
It is crucial to know how well you performed when dealing with guests. You want to offer the best possible service to each and every one of them. However, you can only do that if you know how your guests are receiving your service by asking them to leave reviews.
Are they enjoying how observant your waiting staff is by stopping by and asking them if they'd like anything else? Or do they find it rather frustrating that they are not left alone to enjoy their Negroni? It's hard to know! But what you do know is the importance of knowing the answers to these questions.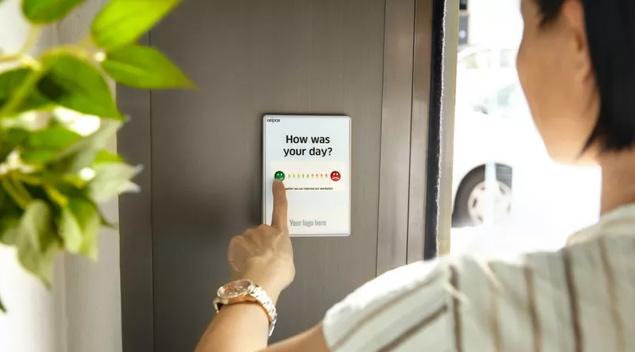 ---
As the European travel market has returned to a period of relative normality this summer, uncoincidentally, two years of bottled-up consumer wanderlust has been released.
In the short to medium term, with inflation continuing its upward trend to the end of the year and ease of travel returning to its pre-pandemic status quo, it's likely that demand will remain high, and prices will continue to creep upwards. But, can we say the same for 2023?
Using our wealth of historical, current and future looking rate and demand data, we take a thorough investigation into Europe's rate landscape, for this summer and beyond.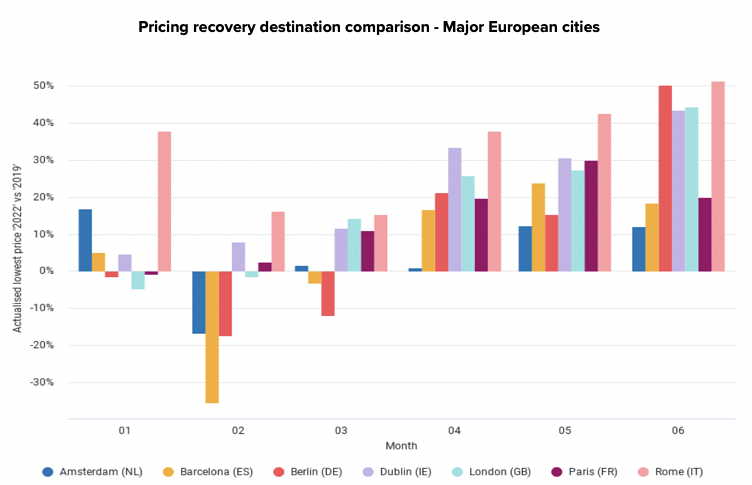 ---
Hotels have talked about attribute-based selling for years. Yet a new study gives more support to the concept, where a traveler chooses perks, such as a view from a high floor, to get a bundled price upfront.
---
In a recent report from AHLA, as much as 97% of U.S. hotels reports staffing shortage. Even though many hotels are running with a limited team we currently don't have enough data to show how this is impacting the customer experience. After kids are back in school again we will get more data on how this impacted employees, customers, and the community. This is why the key to a successful digital transformation lies in identifying how people and technology can work in harmony.
Technology is just a tool to help people identify alternative solutions. It is all about value-innovation through cost-efficiency and differentiation. We have to learn and help to learn to be in the best position to provide the best available alternative solution no matter the conditions.
That is why I created the Digital Transformation Framework for Hotels that shows you the step-by-step process of "How to create a digital transformation framework for your Hotel that opens the digital gateways to more direct bookings without competing with the OTA's".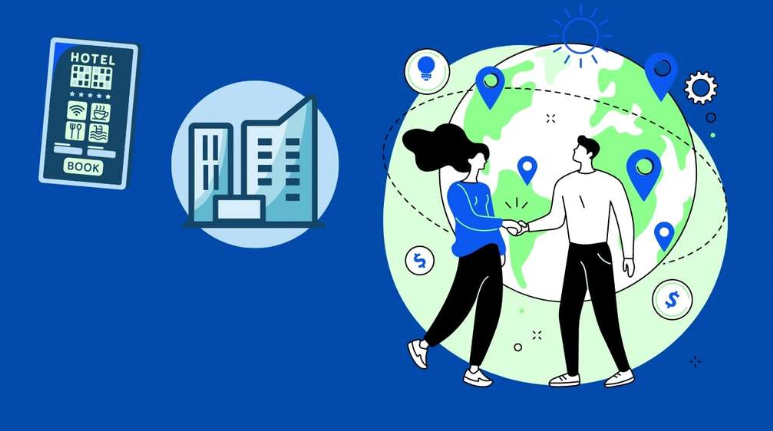 ---
HSMAI Academy