Weekly Insights. June 5, 2021
Best hospitality industry articles focused on 💵revenue, 📊markets, and 🎯strategy (May 30 - Jun 5, 2021).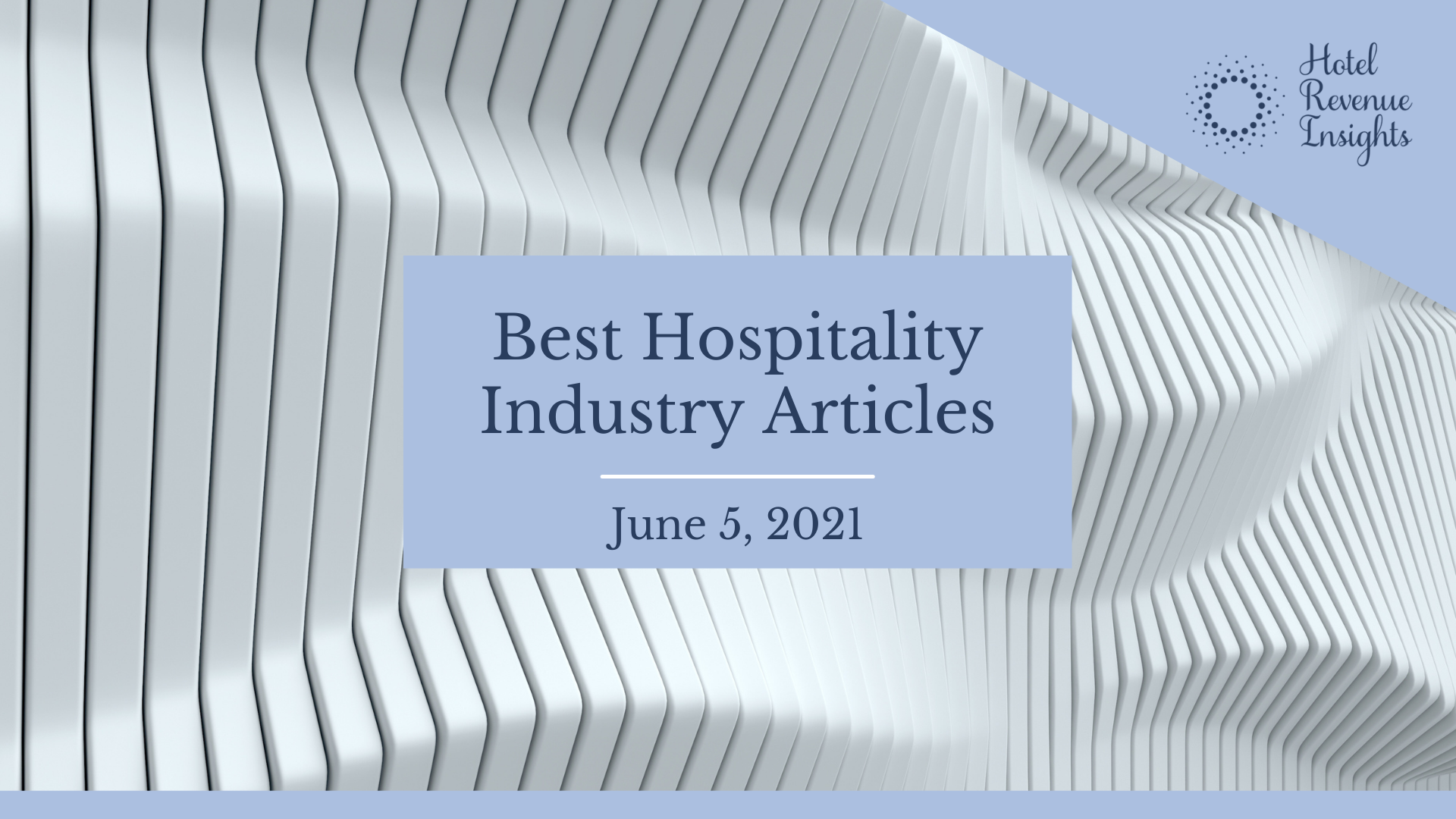 Cost-optimization has always been a central notion in revenue management. That being said, the pandemic brought renewed attention to the topic. Today, more than ever, proper cost control is crucial to navigate these difficult waters and prepare for the "new normal." Whether we like it or not, every single decision revenue managers take on a daily basis, has an impact on the bottom line, meaning that revenue management is not only about optimizing the revenue streams, but also about increasing profitability. Favoring the distribution channels with the highest profit has become imperative in our industry.
But how can hotels calculate the cost-per-acquisition of each channel? What should be taken into consideration? And how can this analysis influence one's distribution decisions?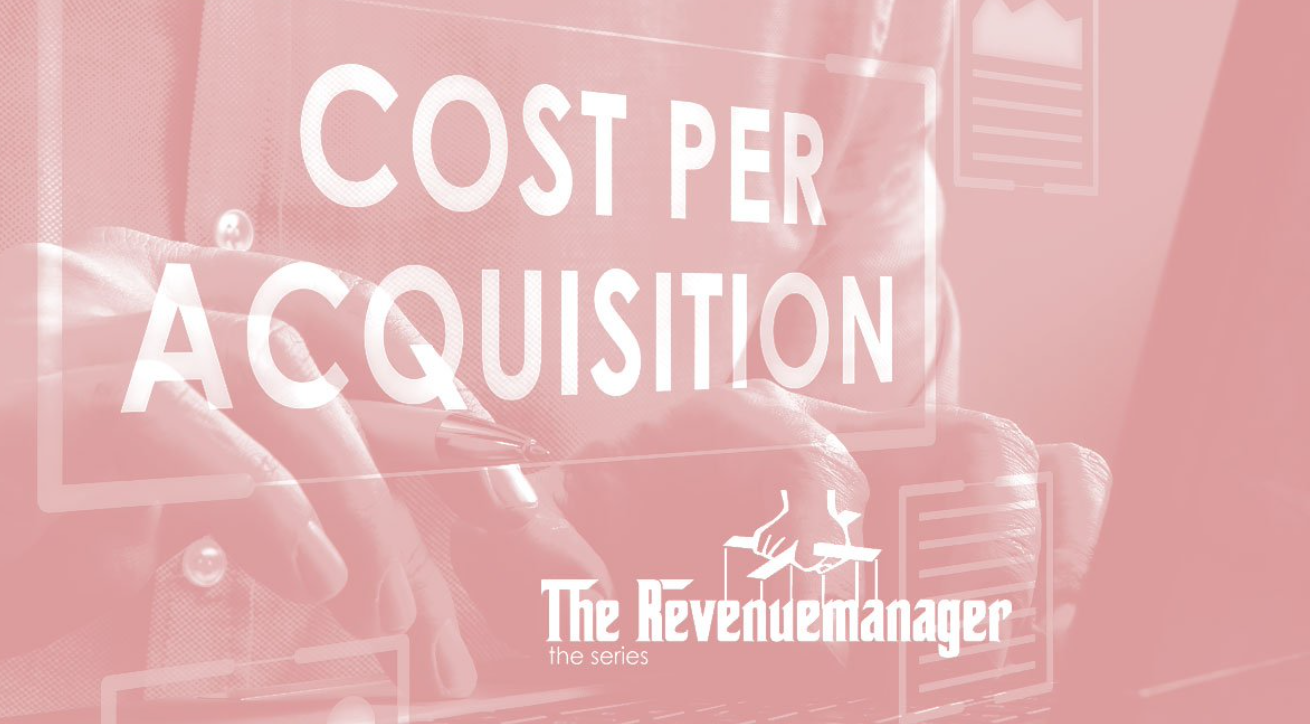 ---
The Experience Hotel team decided to conduct a survey on the impact of the different types of emails you can send to your customers.
To obtain this data, we analyzed more than 9 million emails, classified according to the predefined categories and scenarios in our system. The target was specific: only customers who had checked out of an establishment at least two months ago and had not yet booked their next stay. We were then able to discover what emails work best and the subjects that interest travelers the most, especially the type of emails that generate the most bookings.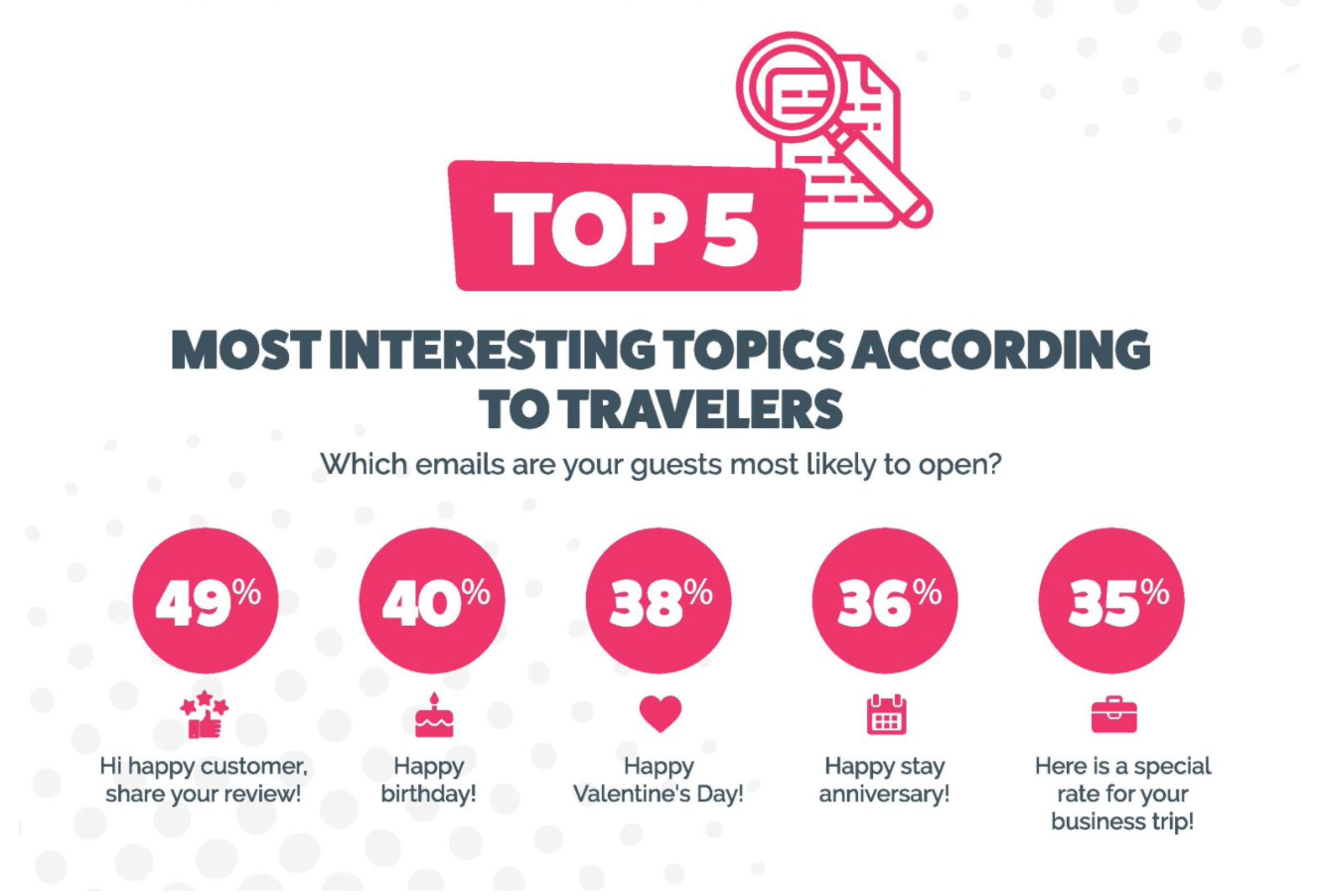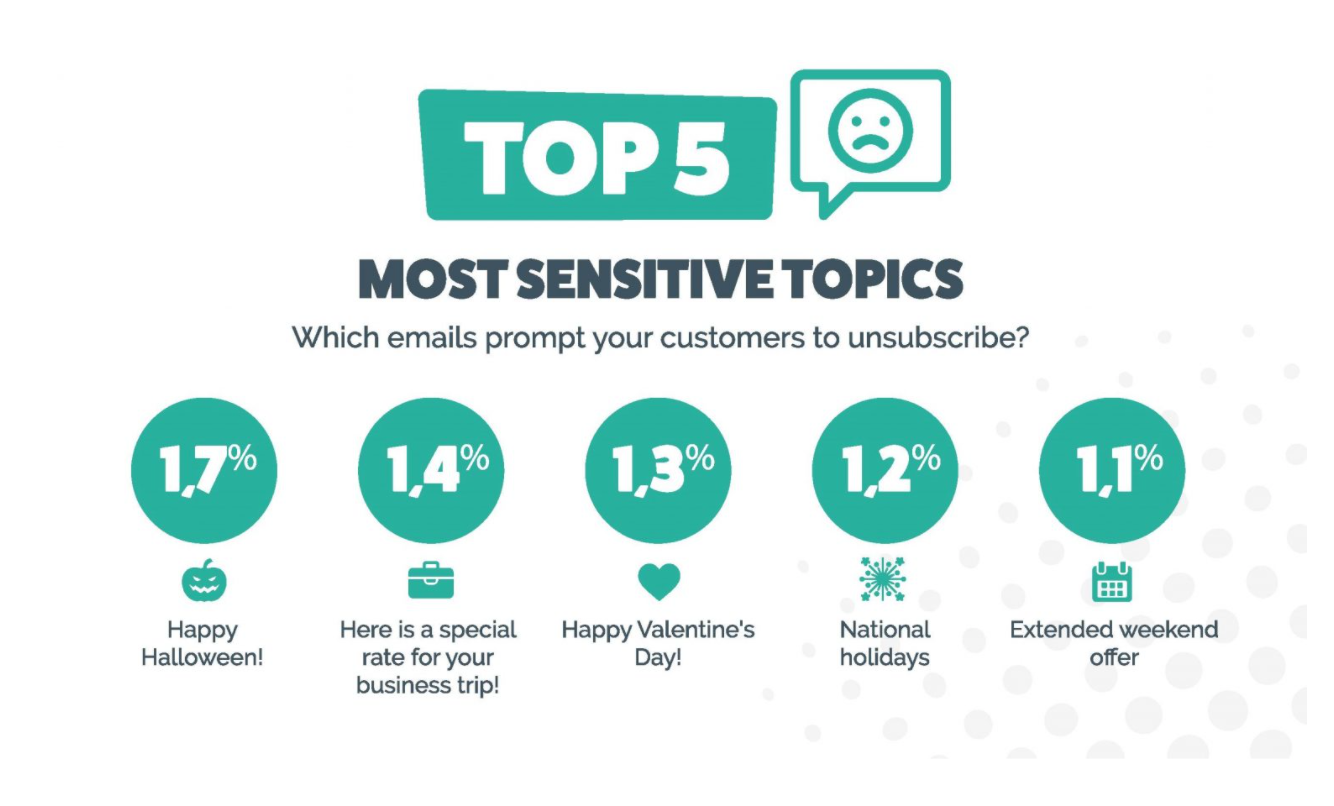 ---
In the hospitality industry, choosing the right metrics and carefully tracking them can help you as the hotelier or hotel manager to understand how your hotel is performing, compare it with your competitors, and possibly find the weak points and opportunities for improvement.
So, the aim of this article is to describe the main KPIs typically adopted by hotels to support their business analysis. To make it as clear as possible, we'll demonstrate all the calculations through examples using the same numbers of a hypothetical hotel.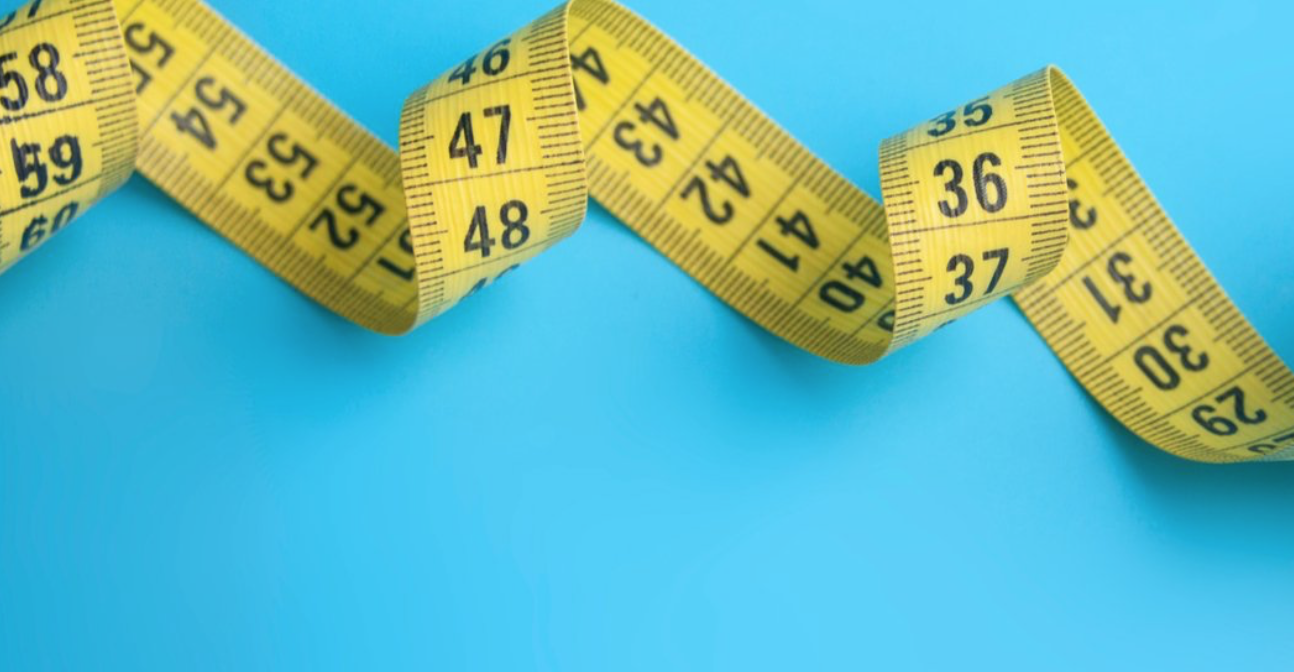 ---
An in-depth look at how F&B businesses can harness new value creation models that have emerged in these recent pandemic times. A new type of profitable system created to leverage opportunities thanks to technology, in this case, the abundance of resources in the market made available by digital tools, such as the virtual kitchen.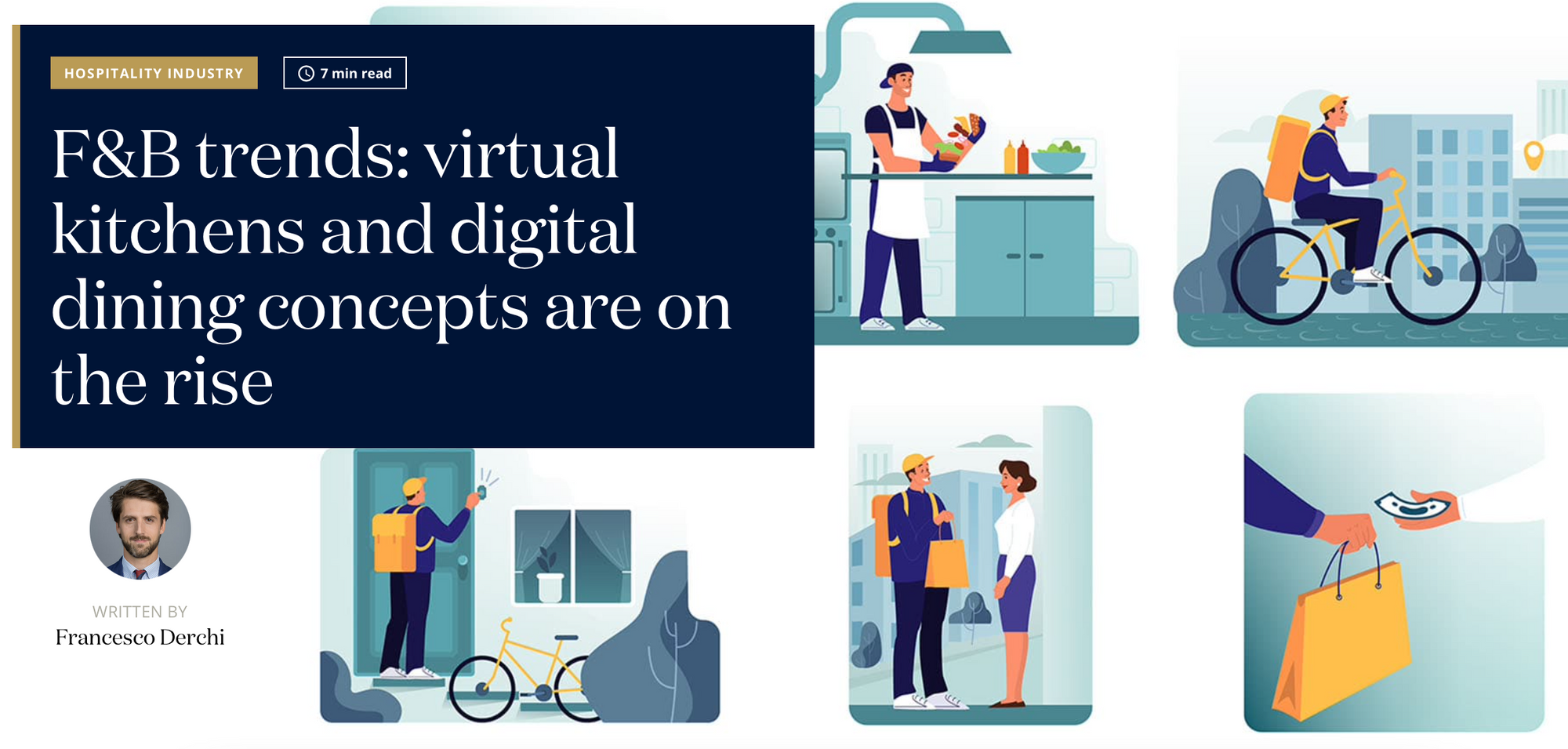 ---
Direct selling, both telephone and website, has gained a large share of sales during the pandemic. This huge increase has meant that many hoteliers have changed their passive or neutral attitudes towards direct sales, considering it a strategic pillar in their distribution.
In this article, I will analyse the reasons for this explosion and why part of this change will be permanent and what hotels need to do to consolidate it.
---
As hotel roles are consolidated and responsibilities are expanded, many hoteliers are not only asking their staff to do more with less, but are also considering what will be the most effective revenue management approach for their property, group, or estate given the market outlook.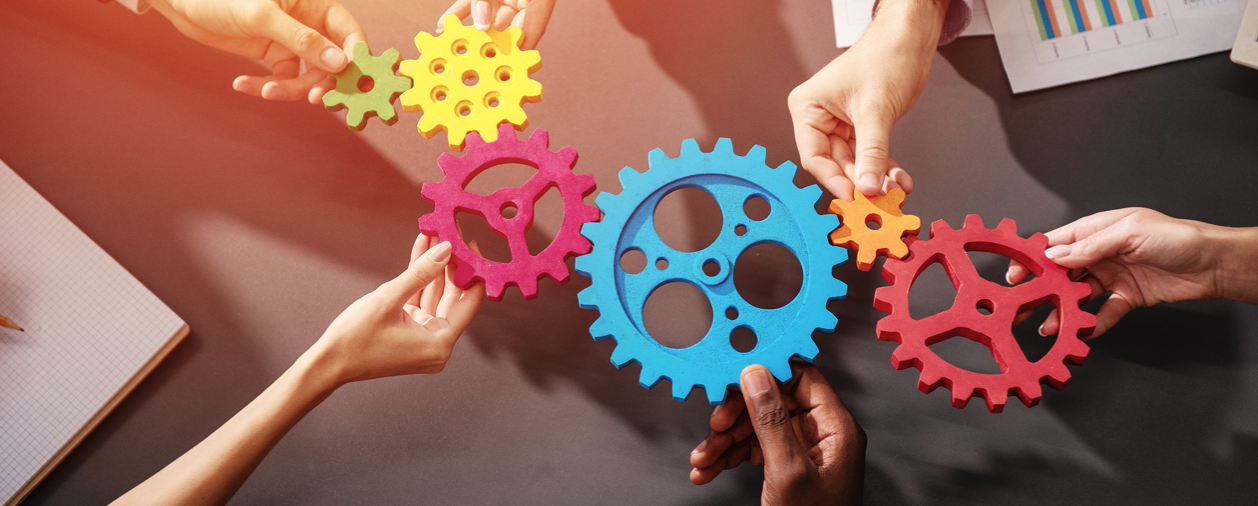 ---
The Hospitality Sales and Marketing Association International (HSMAI) and Revenue Analytics present The New RMS: A Buying Guide, a new white paper that explores modern hotel revenue management systems, including how they have evolved — and how they need to evolve — in the aftermath of the pandemic that has seriously disrupted the hospitality industry. Through interviews with revenue leaders across the industry, HSMAI and Revenue Analytics have created a guide to help hoteliers make informed decisions about revenue technology now and in the coming years.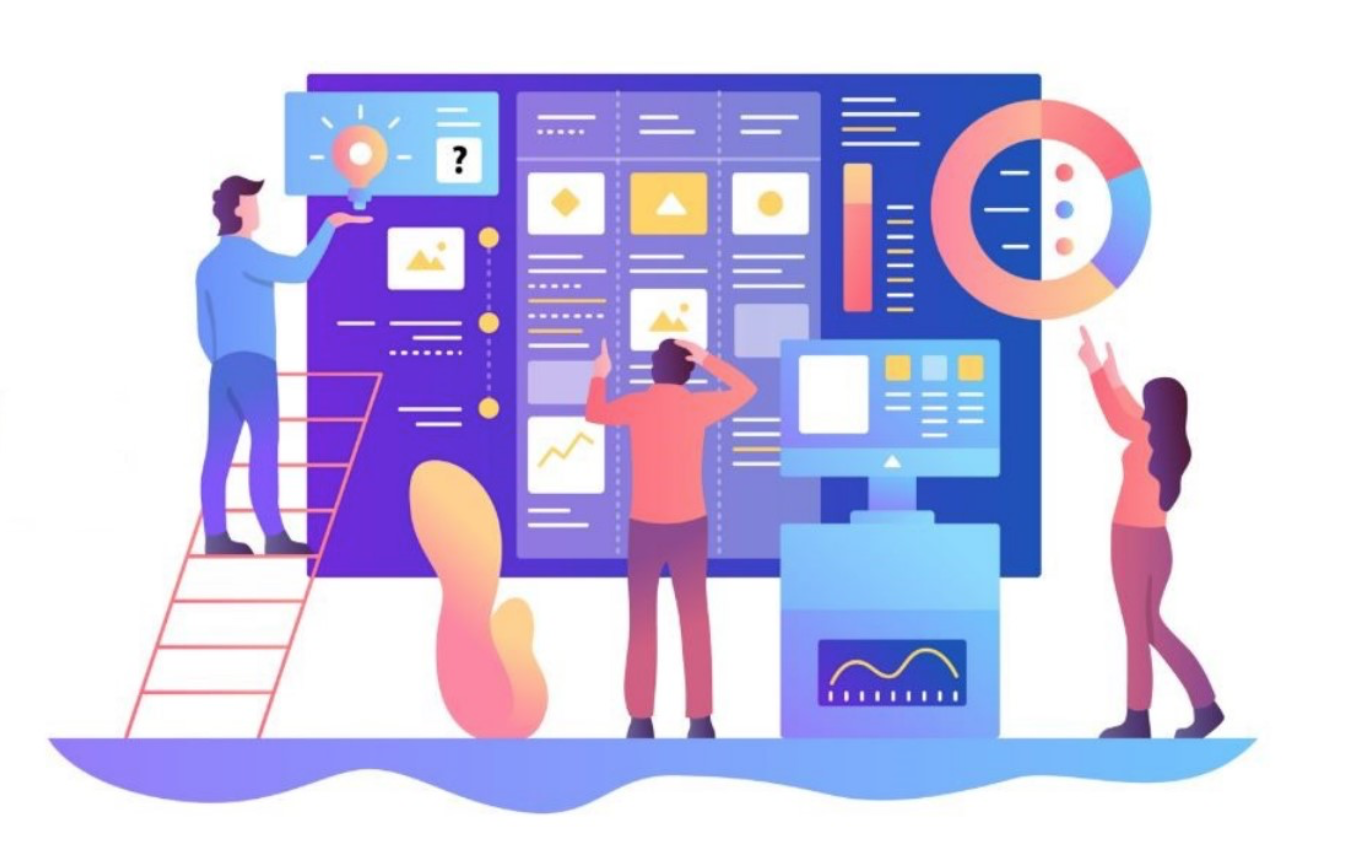 ---
BONUS
Since March of last year, the Koddi team has been tracking hotel demand and recovery trends closely. This past month, we've seen optimistic movements in both hotel demand (searches) and the rate of new COVID-19 cases. Below we break down the top trends and updates by region (U.S., Europe, APAC).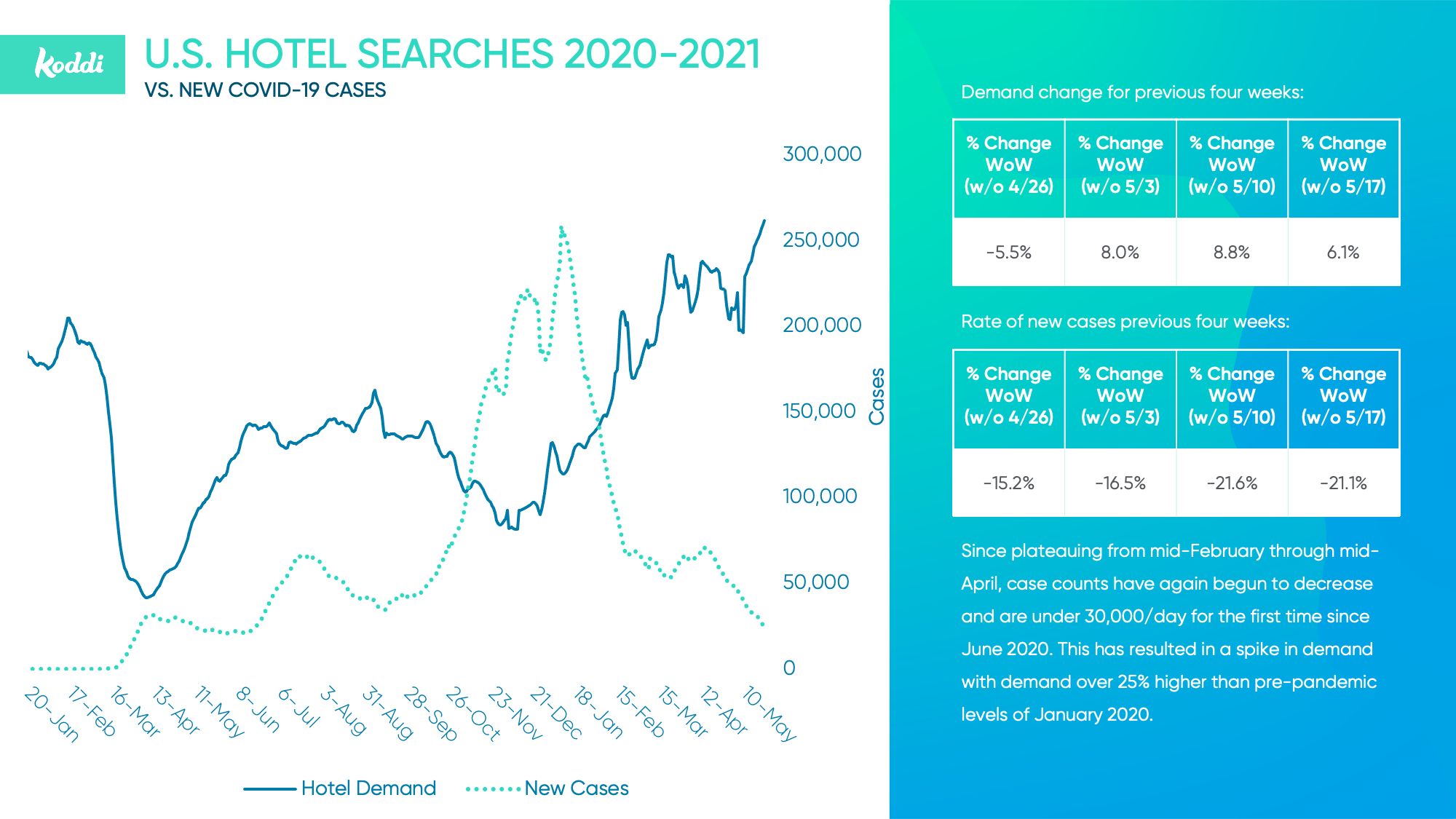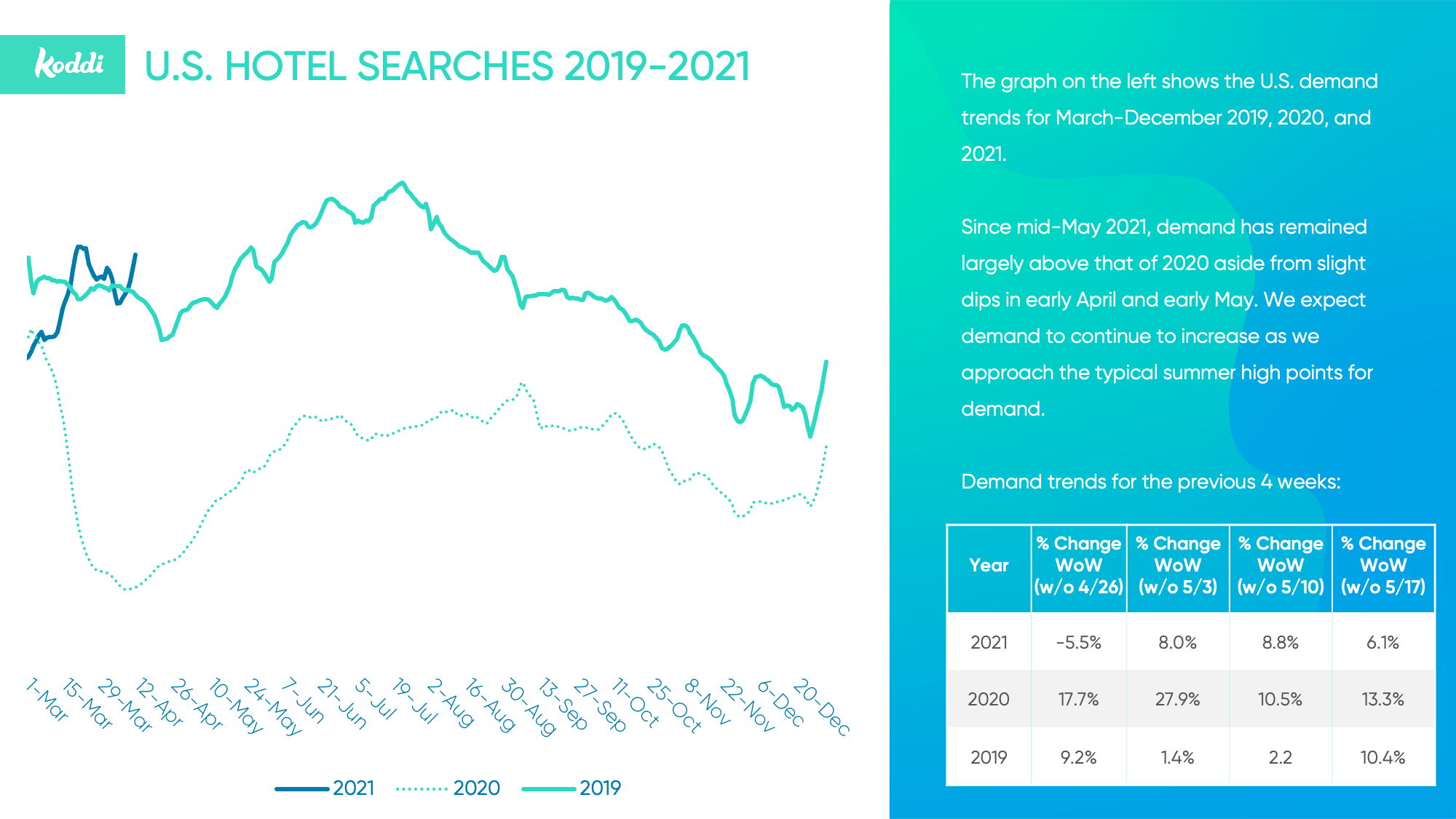 ---
---