Weekly Insights. May 27, 2023
Best hospitality industry articles focused on 💵revenue, 📊markets, and 🎯strategy (May 21 - May 27, 2023).
Europe hotel performance caused some reason for concern during the first quarter of 2023, but momentum points to healthy performance ahead for gateway cities and secondary markets thanks to recovering corporate demand as well as resilient leisure travel.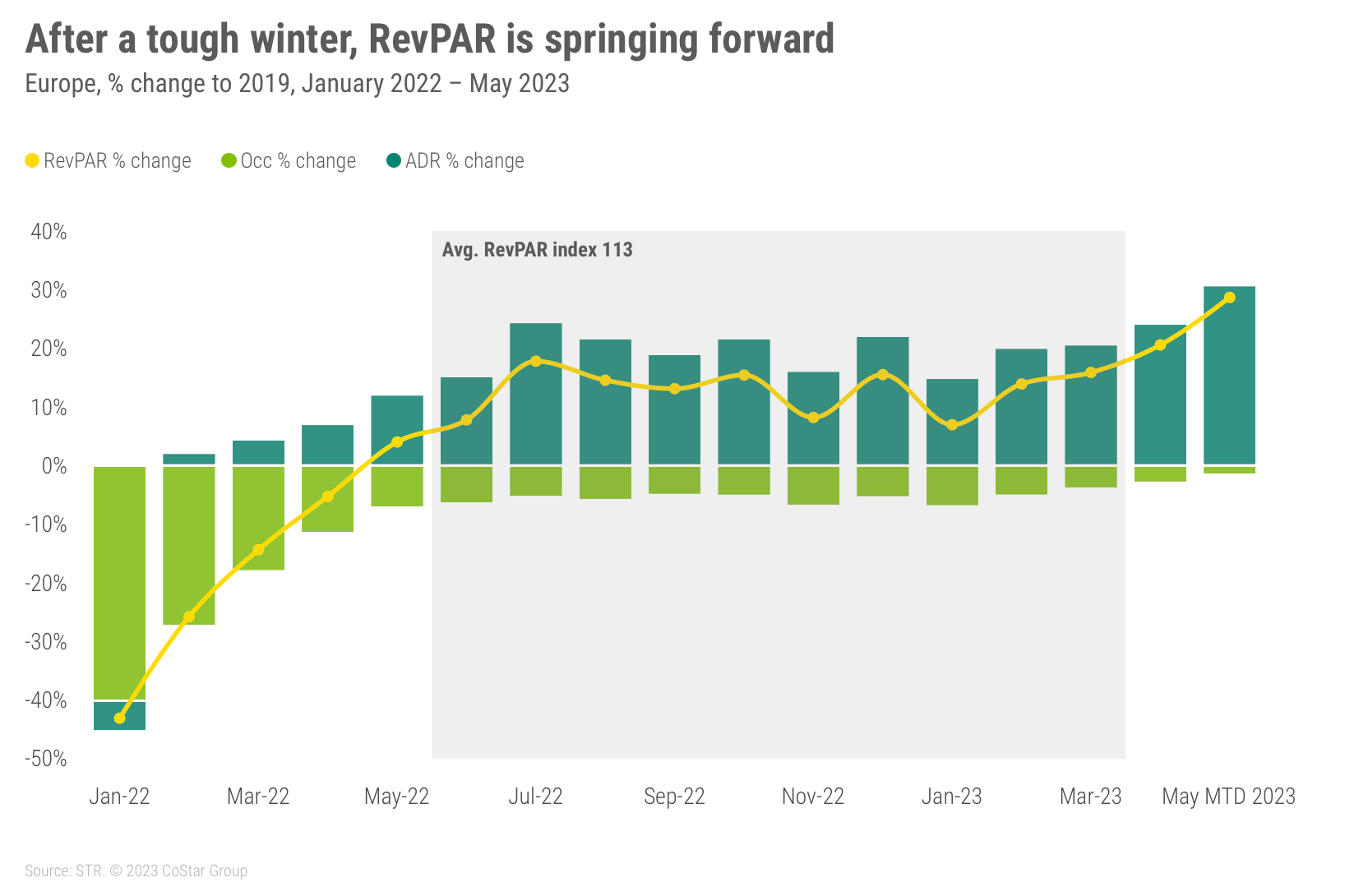 ---
With direct bookings performing strongly in the market and seemingly on track for further growth, it's never been more important for hoteliers to boost conversion rates and reduce abandonment.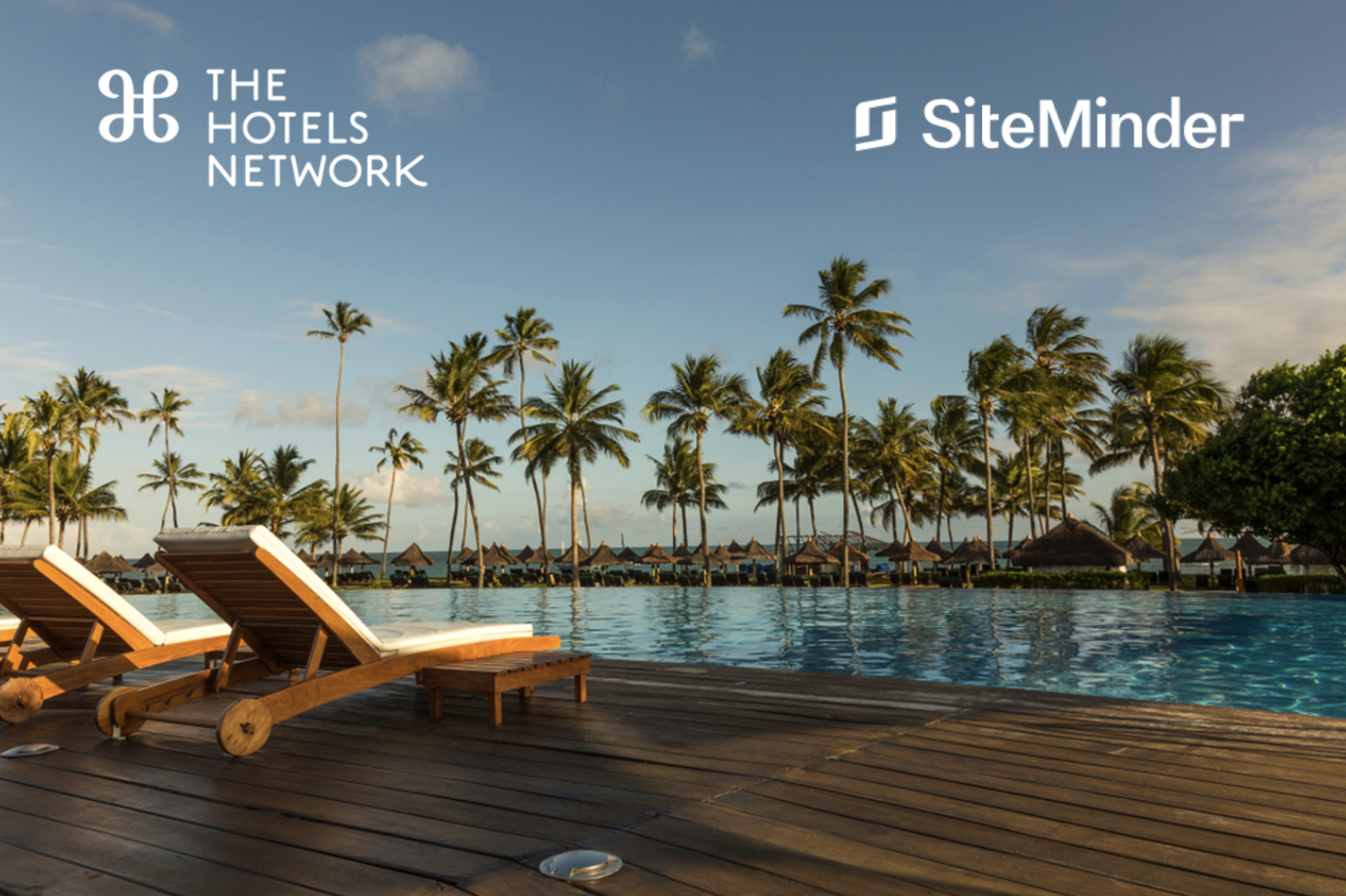 ---
n today's fiercely competitive digital landscape, hotels strive to capture the attention and trust of potential guests. And simply having great offers is no longer enough. This is where the power of social proof comes into play.
Social proof can be your hotel's saving grace in engaging online visitors and converting them into loyal guests. As a powerful way to make your hotel stand out by building trust and easing the buying decision, social proof is crucial for your hotel's digital success. Traditional customer reviews and testimonials are valuable. However, there are even more innovative ways to leverage social proof effectively. We'll explore creative ways to harness social proof that will set your hotel apart from the competition. Moreover, we'll provide practical tips on how to display social proof prominently on your hotel website, ensuring your success.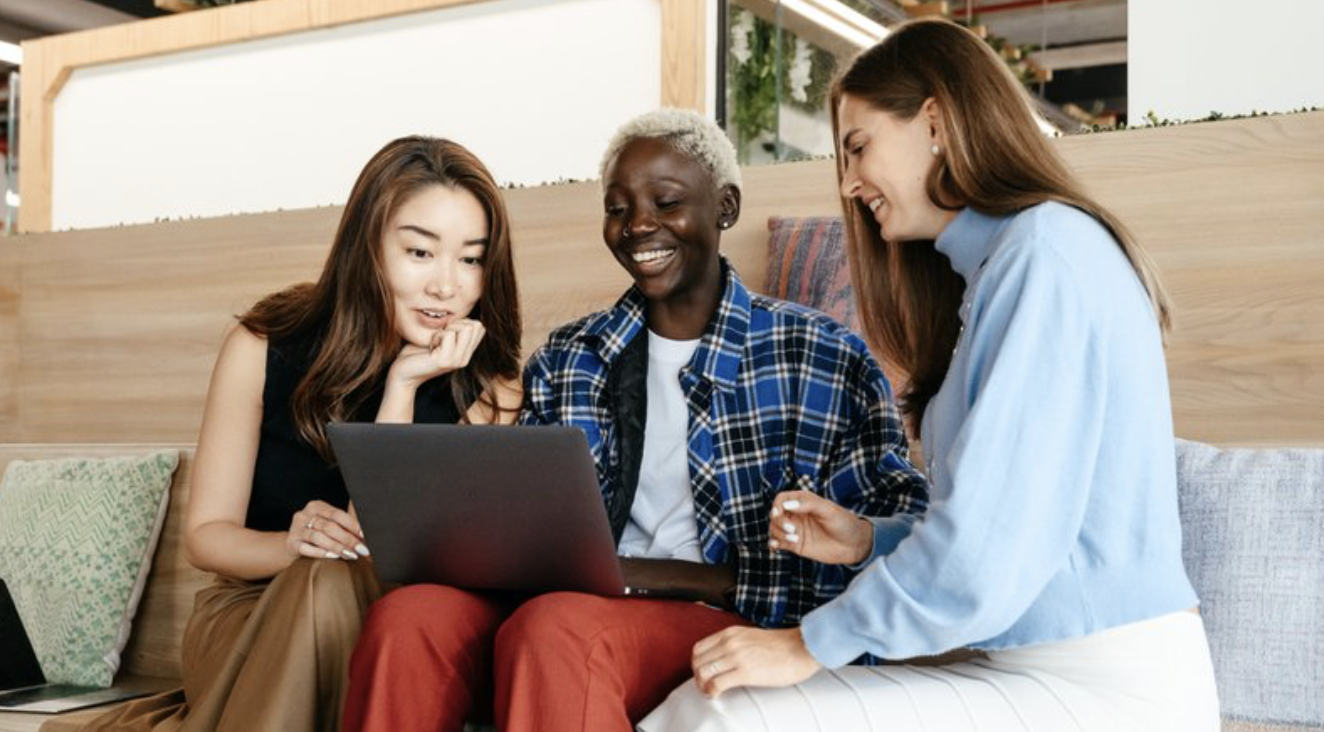 ---
With summer approaching, American travelers are ready to 'hit the road' again— literally. With the cost of travel rising faster than inflation, and the ongoing cost of living crisis, many travelers are seeking budget-friendly travel options, like swapping out flights for road trips.
Although travelers are experiencing what The Washington Post describes as "sticker shock," increasing prices don't seem to be enough to prevent America from planning and booking summer vacations. With flight prices up 35% on average, trip searches continue to rise.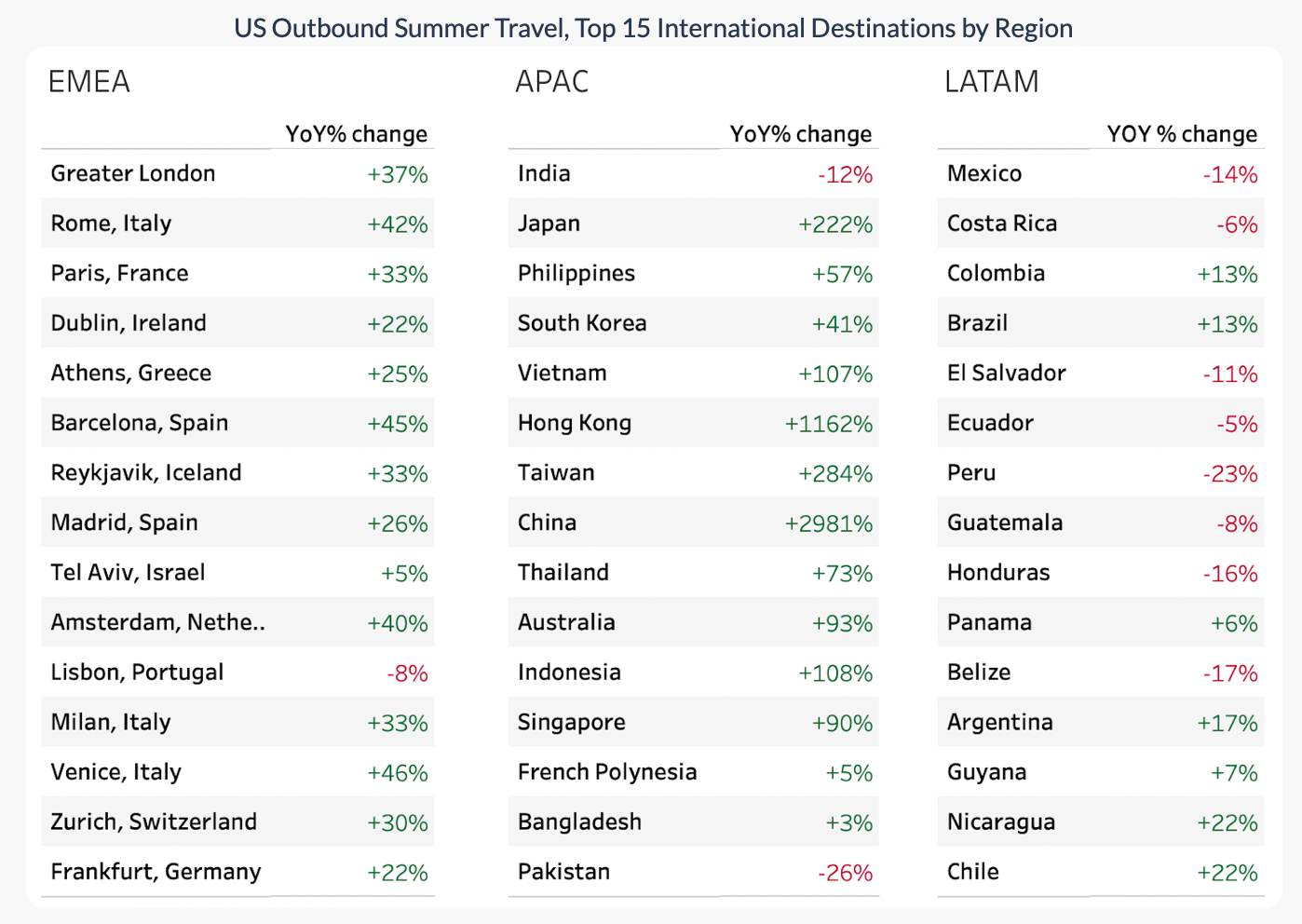 ---
In this article, we will probe the concept of RevPAR, its benefits and drawbacks, and how it compares with other KPIs. Additionally, we will examine how cutting-edge technologies, specifically machine learning (ML) and artificial intelligence (AI), are revolutionizing the way hoteliers optimize their revenue management strategies to achieve higher RevPAR.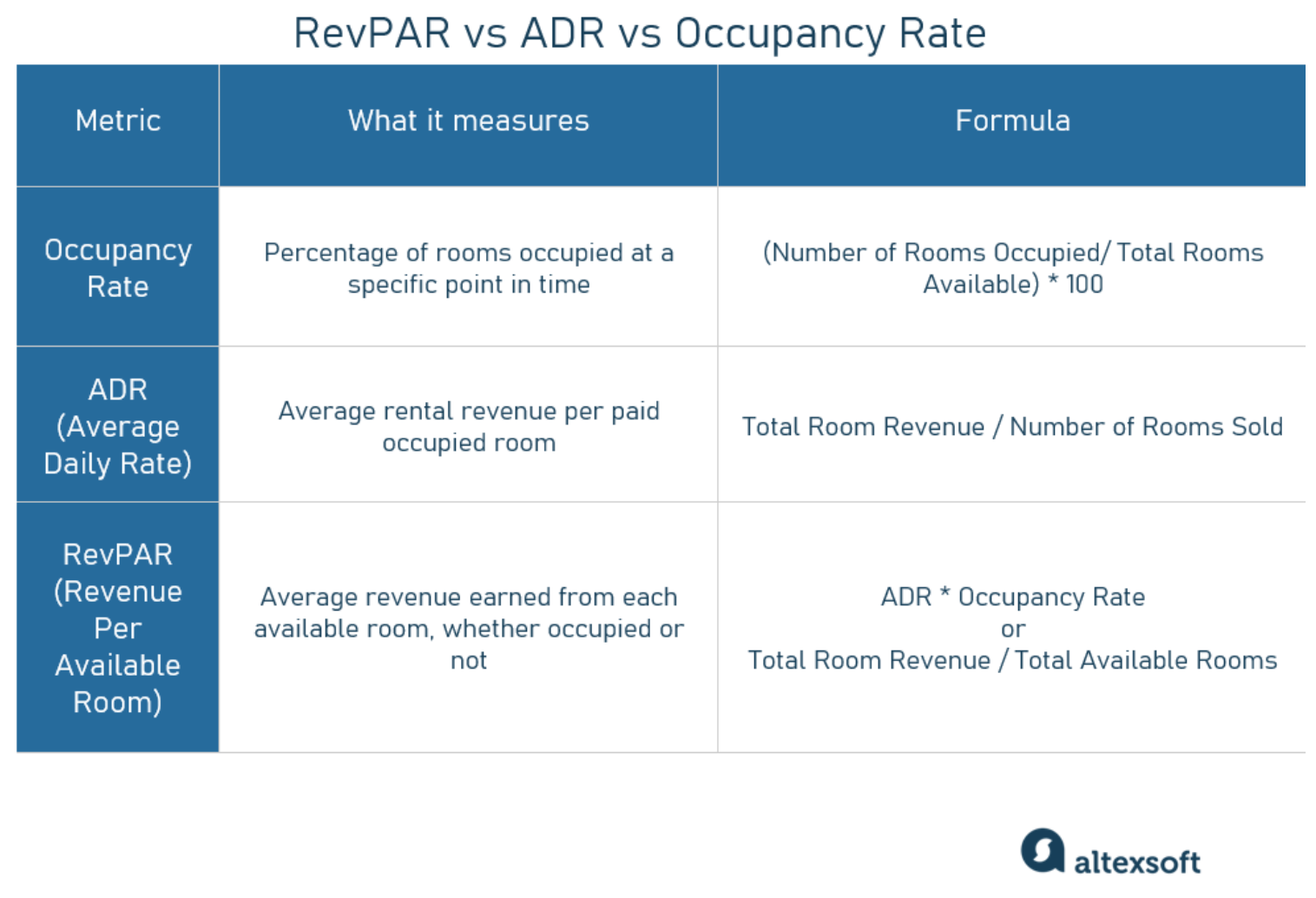 ---
Why everyone is wrong about AI replacing humans in hospitality
How to leverage your entire team for critical tech stack decisions
How your PMS decision affects everything else in your hotel's tech stack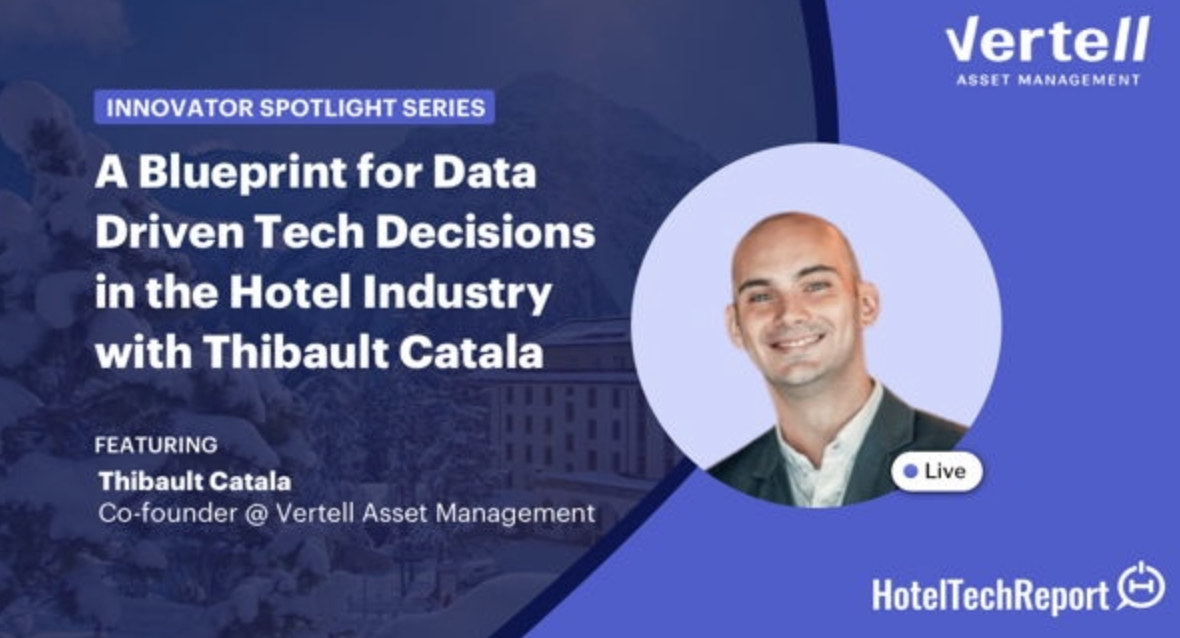 ---
First, consider your hotel has a pricing path. This path has different phases throughout the year. For example, your low season vs. high season rates are different. Through your revenue management lens, you'll want to chart your property's pricing plan. Your goal is to maximize revenues or reduce damages.
Below, you can see a graph we'll call "price tags." You can see there are six columns each reflecting a different sales phase. We'll define these terms in the rest of the article and offer examples for each.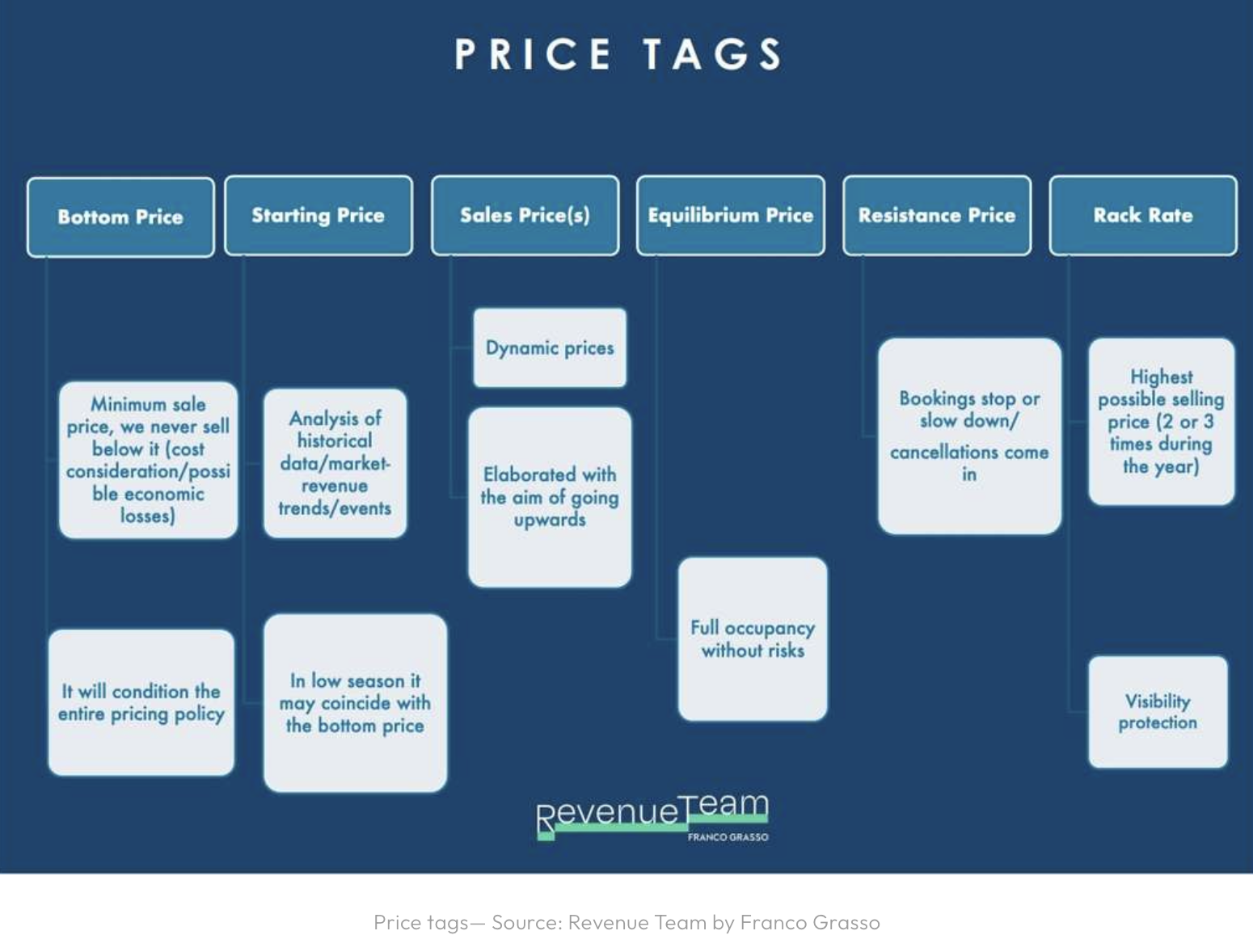 ---
HSMAI Academy