Weekly Insights. May 28, 2022
Best hospitality industry articles focused on 💵revenue, 📊markets, and 🎯strategy (May 22 - May 28, 2022).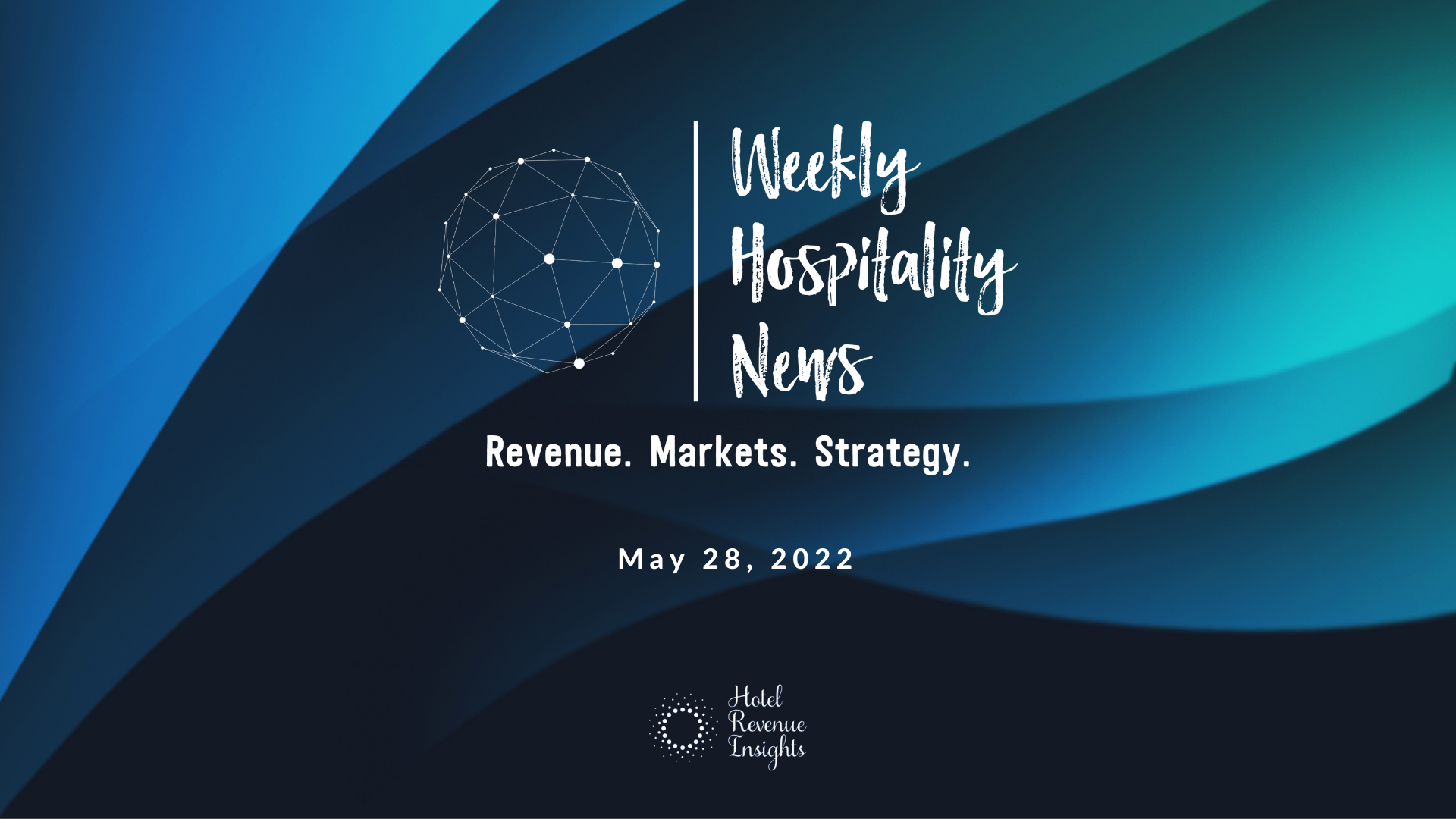 STR's latest consumer research, undertaken in May 2022, set out to examine just how much sentiment has improved in recent months as well as to gauge appetite for travel in a context of increasing economic uncertainty and geopolitical headwinds.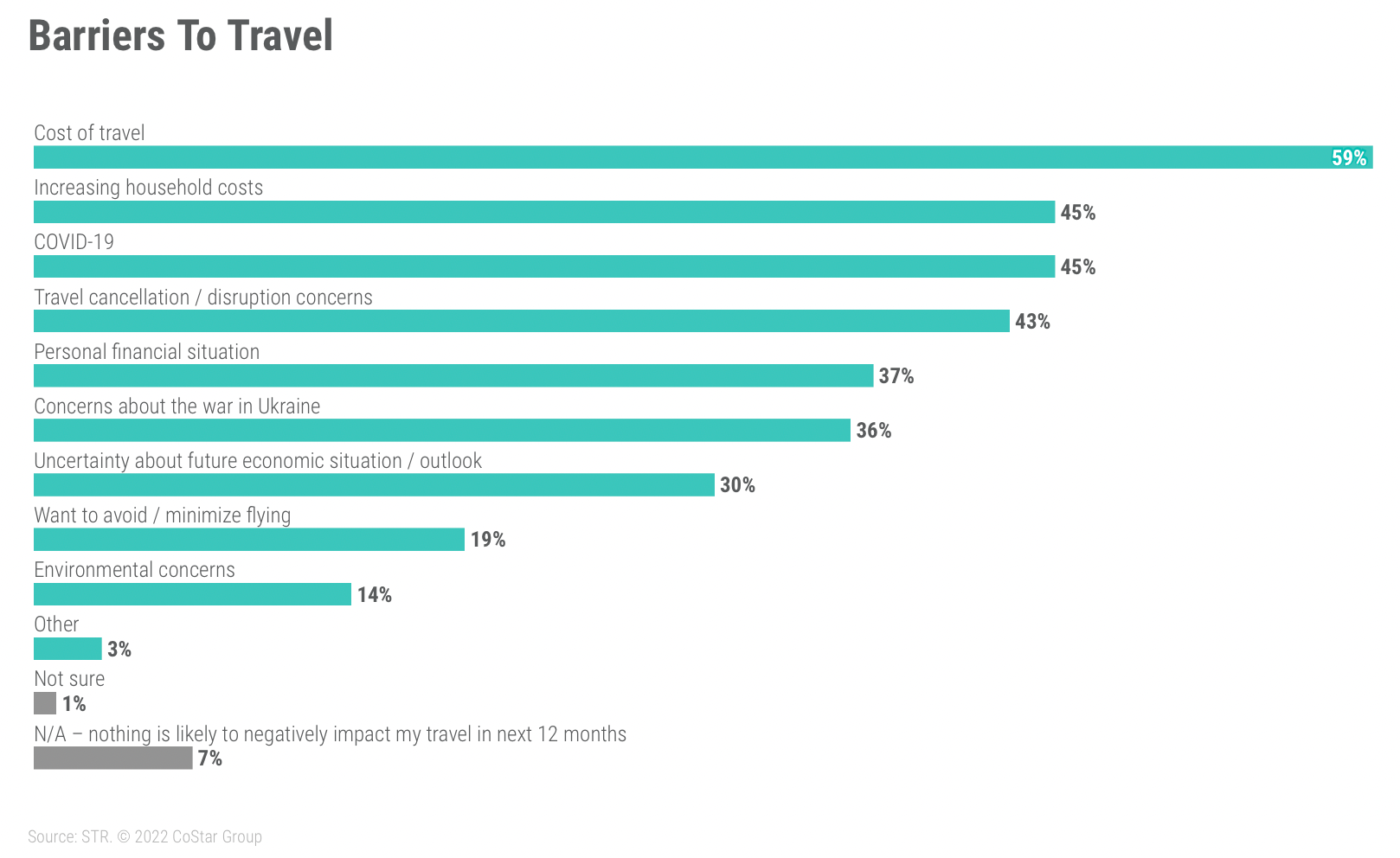 ---
As the nation is experiencing record levels of inflationary growth, rising wages, and labor shortages, the hospitality industry is encountering extreme difficulty finding workers. How are hotel owners and operators managing rising labor costs and inflationary risk to drive their bottom line during these unprecedented times?

---
Known for being one of the main industries that's easily impacted by external forces, many questions have recently come up regarding the state of hospitality today. What trends are shaping its future? What makes it still one of the world's fastest-growing industries? How can it remain competitive? How to deal with the post-Covid staff shortages?
Read on to find out the experts' guide on what is happening in this exciting, evolving and resilient sector.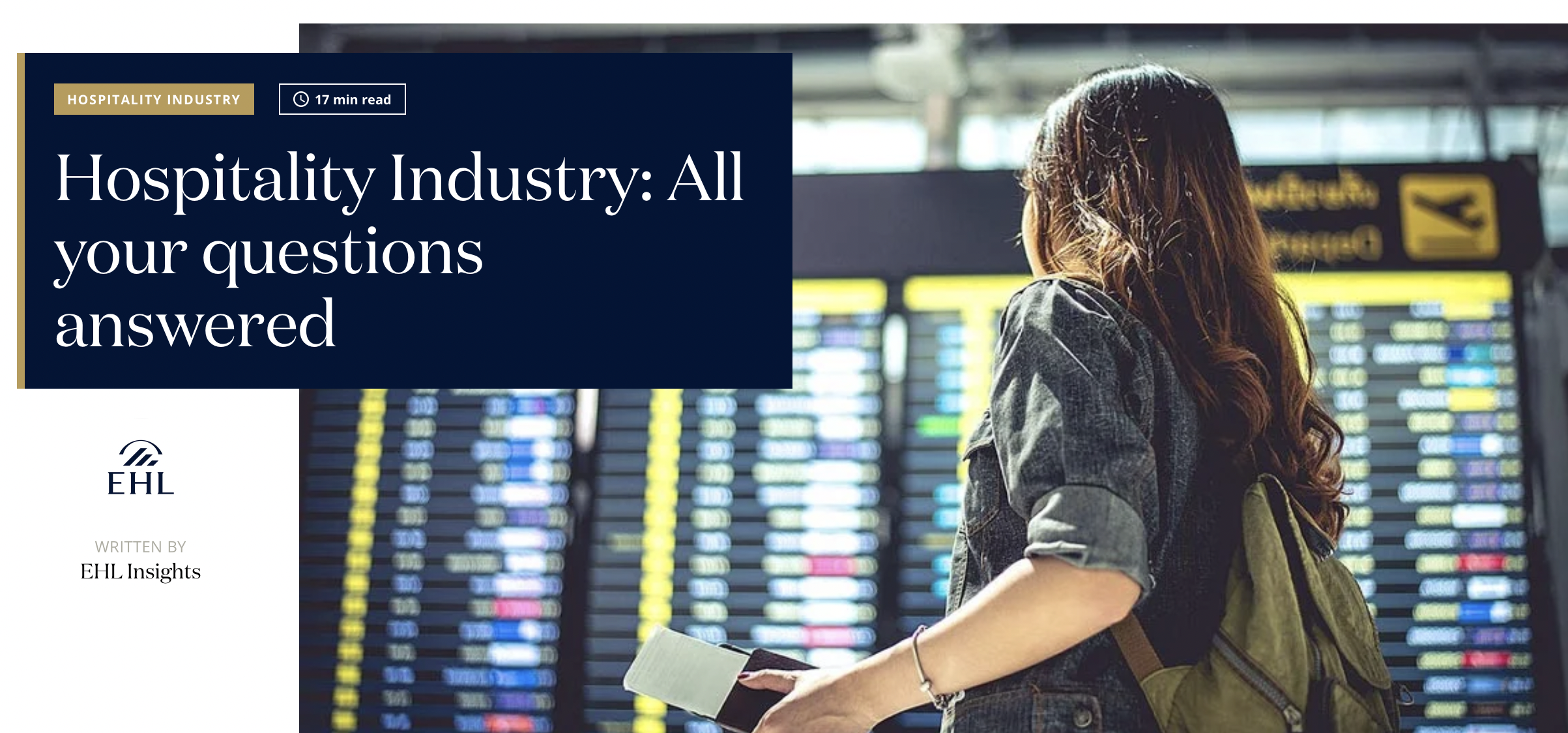 ---
For some hoteliers, a Revenue Management System (RMS) seems like the ticket to higher occupancy and room rates. Get the software, input some data and away you go. Or something like that.
Designed to automate repetitive tasks, an RMS does save time and is more efficient and accurate than a person. However, it's not an either/or scenario, as you'll see below.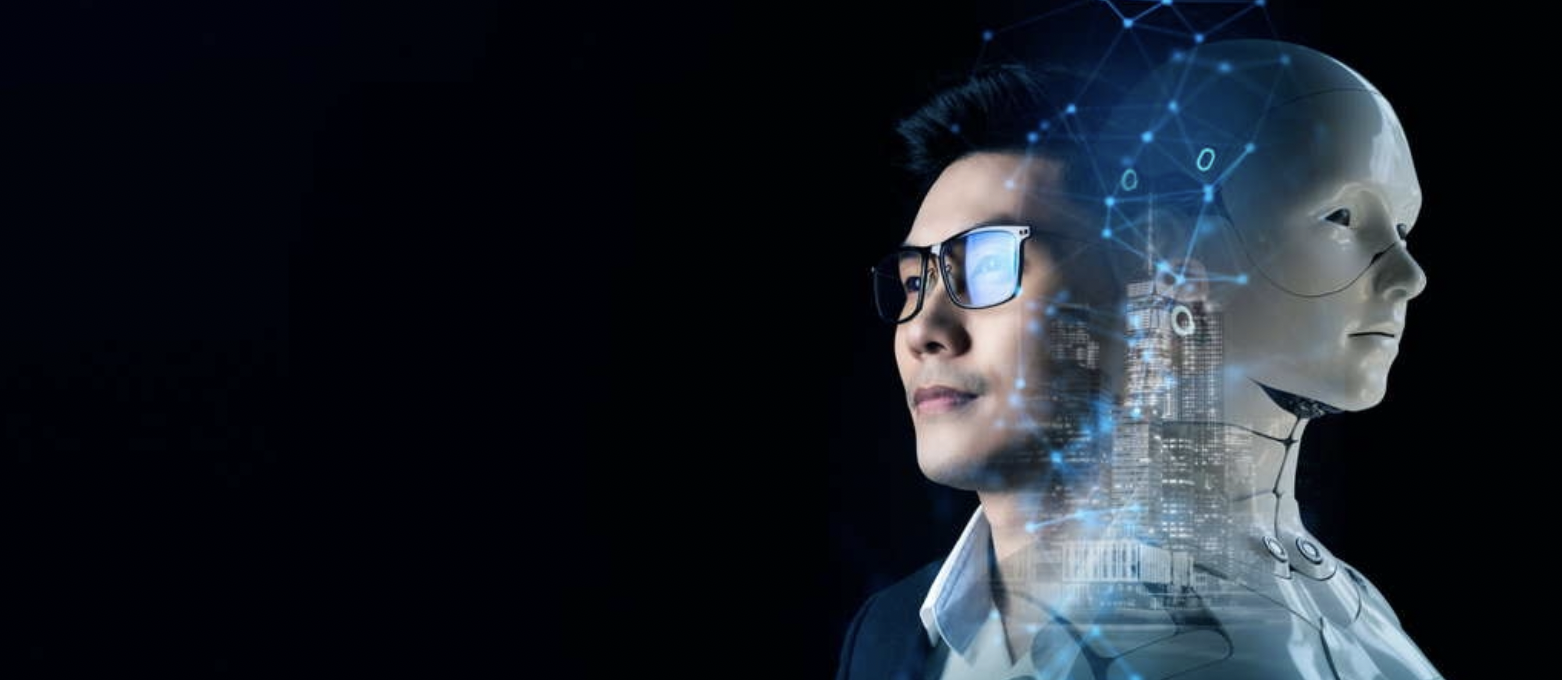 ---
We looked into our data to analyze how often metasearch users have seen direct prices as in parity, cheaper or undercut in comparison to OTA rates this year. The data focuses exclusively on Google Hotel Ads, by far the most used metasearch engine accounting for over half of all meta traffic and conversions - and therefore a good indication of how users are seeing prices on other meta engines.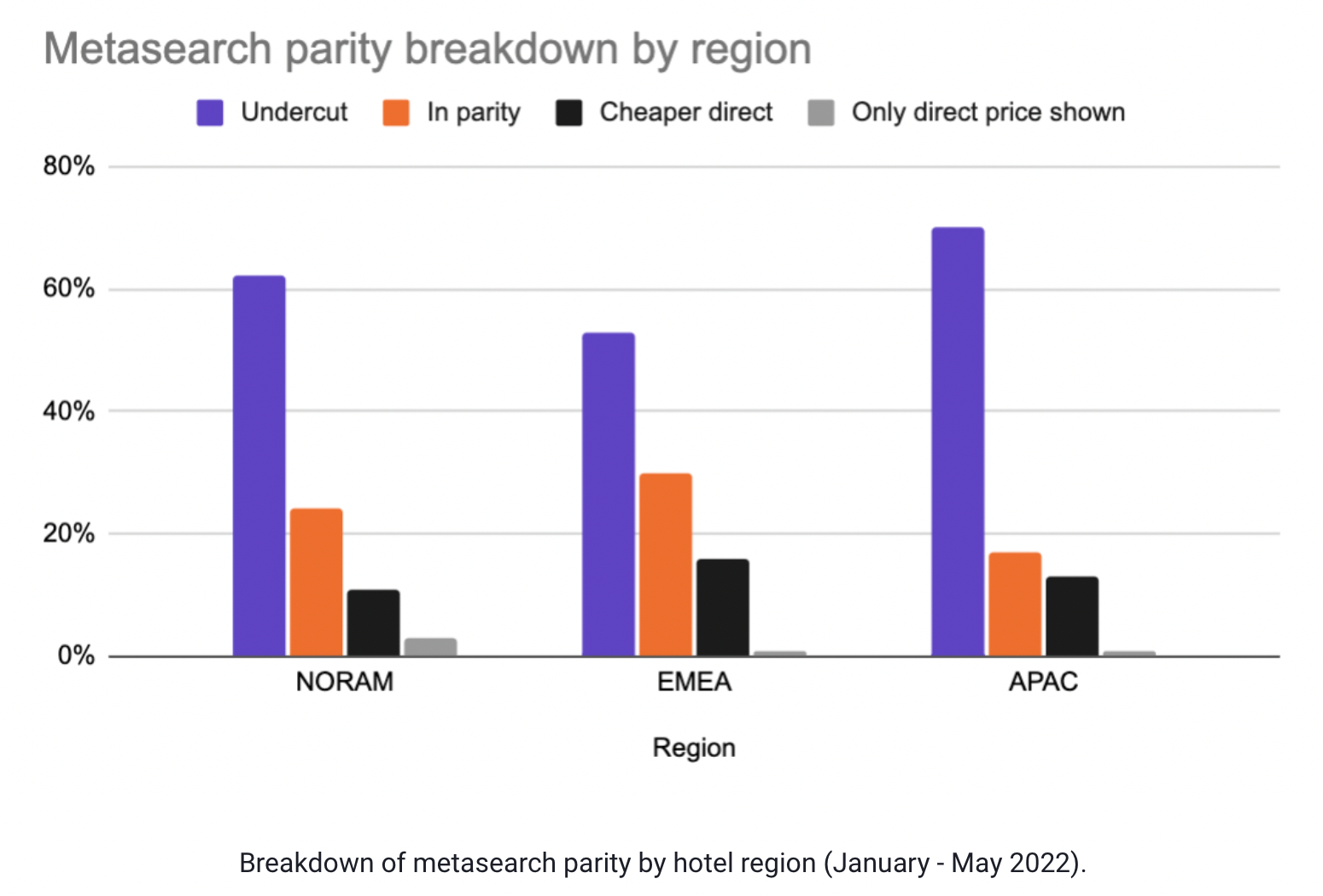 ---
We promised ourselves we wouldn't get emotional, but well, it's the end of an era. Google recently announced that it will be sunsetting (no longer tracking, no longer supporting) Universal Analytics as of July 1 2023.
Universal Analytics has been a go-to resource for hotel marketers looking to evaluate their website and digital marketing performance for over a decade, so its retirement is a pretty big deal. However, as sure as the sun sets, it rises again. Enter the successor: Google Analytics 4.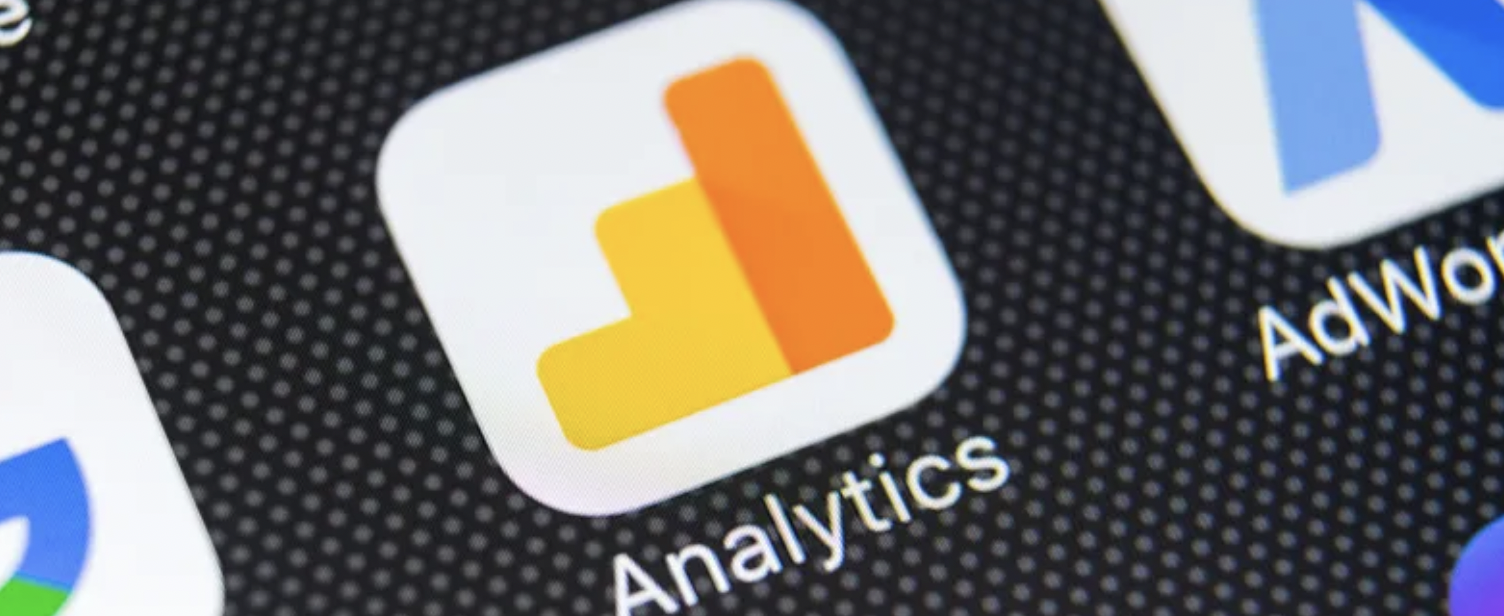 ---
The conventional wisdom of big hotel brands is that buying all-inclusive resorts may be as relaxing as staying at one. But what if big hotel brands are in for a disappointing experience at the buffet bar?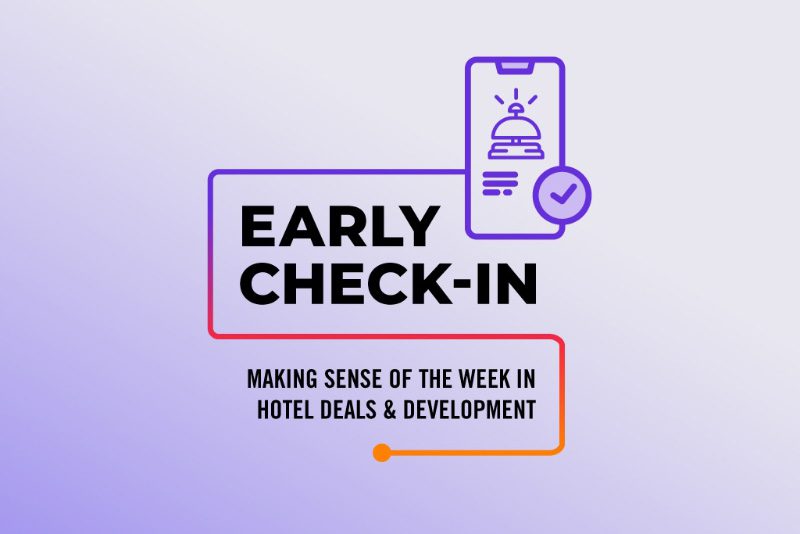 ---
HSMAI Academy