Weekly Insights. November 13, 2021
Best hospitality industry articles focused on 💵revenue, 📊markets, and 🎯strategy (Nov 7 - Nov 13, 2021).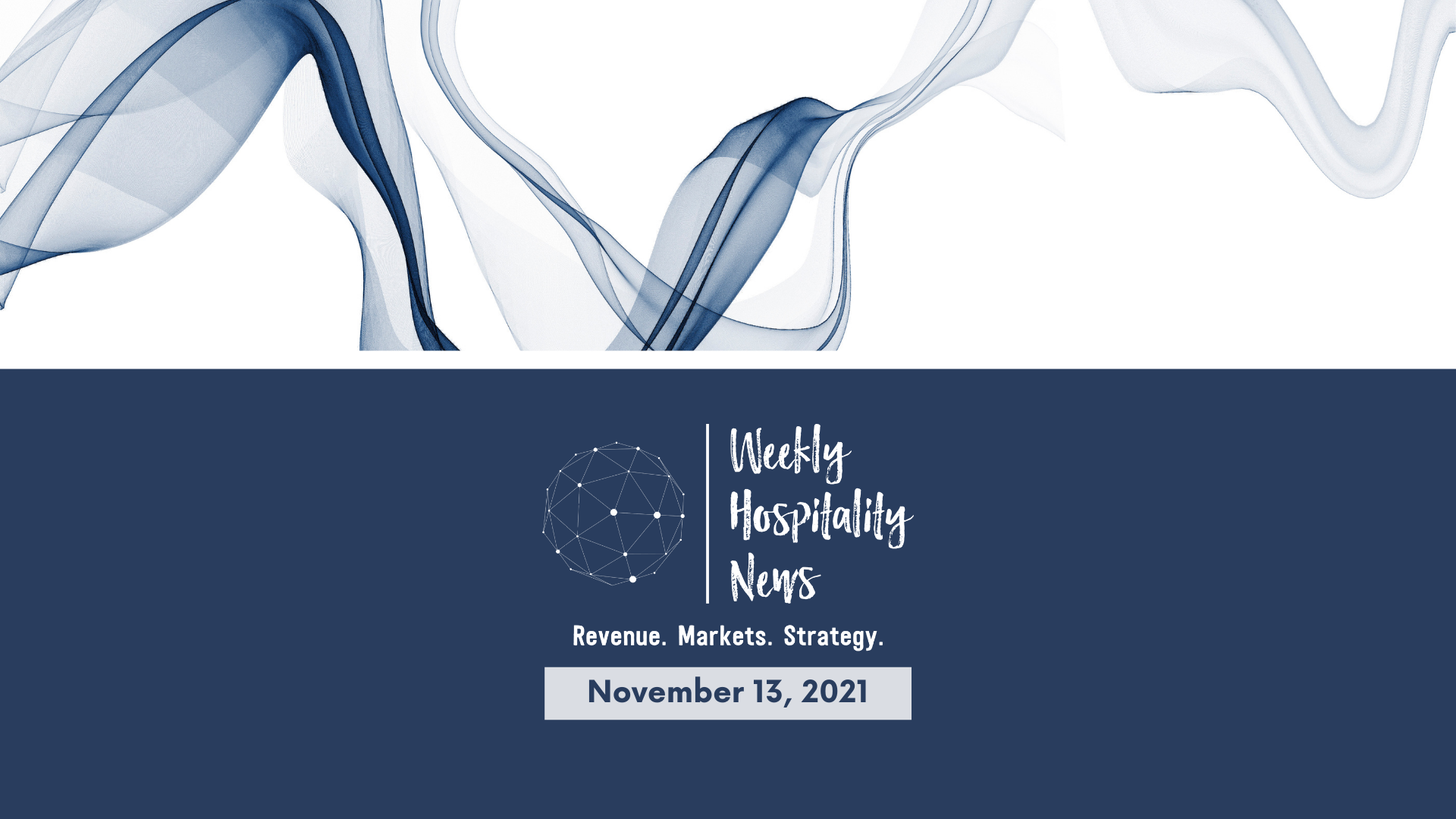 Profitability has improved across much of the globe as the hotel industry continues its slow recovery. In measuring that recovery, 2019 data is the benchmark, and by indexing with pre-pandemic levels, hoteliers can gain key context for the amount of profitability they are recapturing.
Building on its initial launch in the U.S., STR now features monthly P&L data reporting in Europe, the Middle East, Asia Pacific, and the full Americas region.
In our latest P&L press release focused on the Asia Pacific region, we noted that profitability in the region's hotel markets was well below pre-pandemic levels as of September 2021. In this latest update, we expand to a global perspective to check in on Europe, the Middle East & Africa, and South America.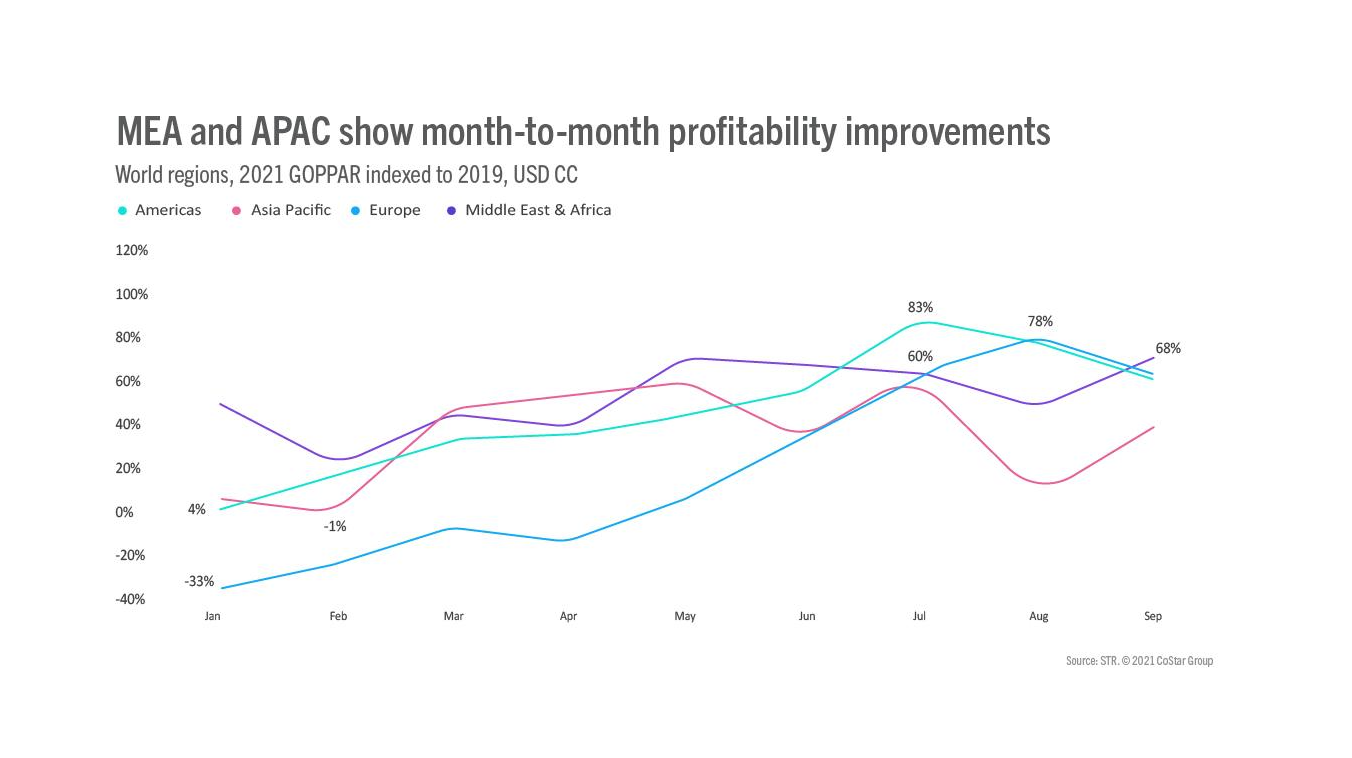 ---
Today's hospitality is fast becoming a technology-enabled service industry powered by online, mobile, cloud, IoT, AI, robotics, automation and blockchain tools and applications. Digital technology is making its way into every aspect of the industry: hotel operations, guest services, communications, revenue management, distribution, CRM and marketing.
Accelerated Investments in technology are necessitated by the exceedingly tech-savvy guests and their exceedingly high technology expectations. Gone are the days when hotels offered "a home away from home" with comparable technology amenities. Unfortunately, many hotels nowadays offer "a subpar home away from home" experience as far as technology is concerned.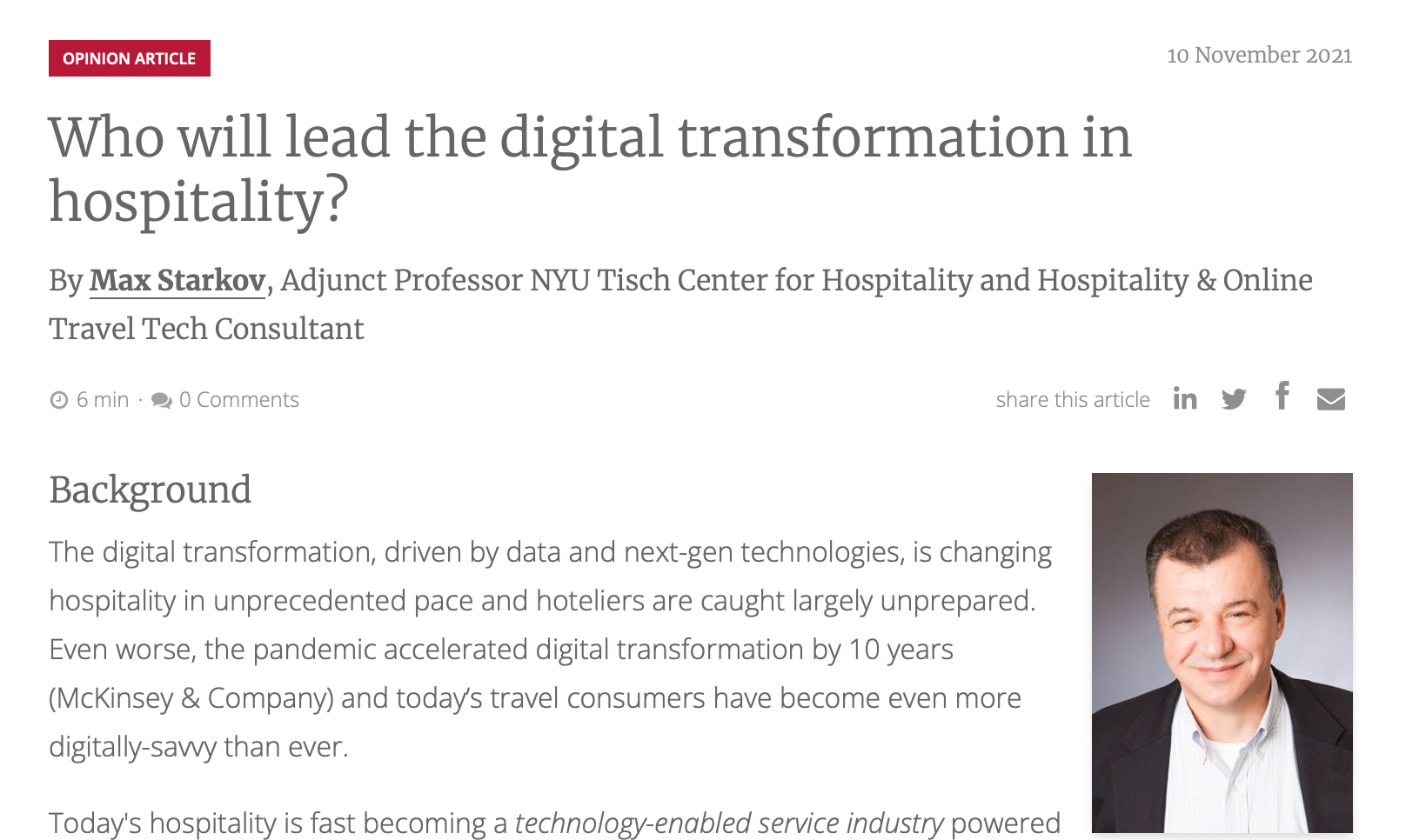 ---
Seldom businesses can thrive nowadays without carefully-planned marketing strategies: not to say in the hospitality industry where there is at least one new property opening somewhere in the world almost every week. Moreover, the ubiquity of technology and the replicability of products means that branding has become one crucial differentiator for hospitality businesses. A hotel may be a superior service provider with its renowned facilities, but the customers need to seek a way to know about the hotel and its service quality out of all its competitors. As the market is saturated with countless hotels, brands and offerings and that consumer tastes have caught onto the industry, crystallizing and differentiating the brand vision is crucial to lead a new generation.
As the hospitality market is overloaded with advertising messages, how can hotels work strategically to gain customers' attention and to, ideally, create the right premise of a loyal customer base?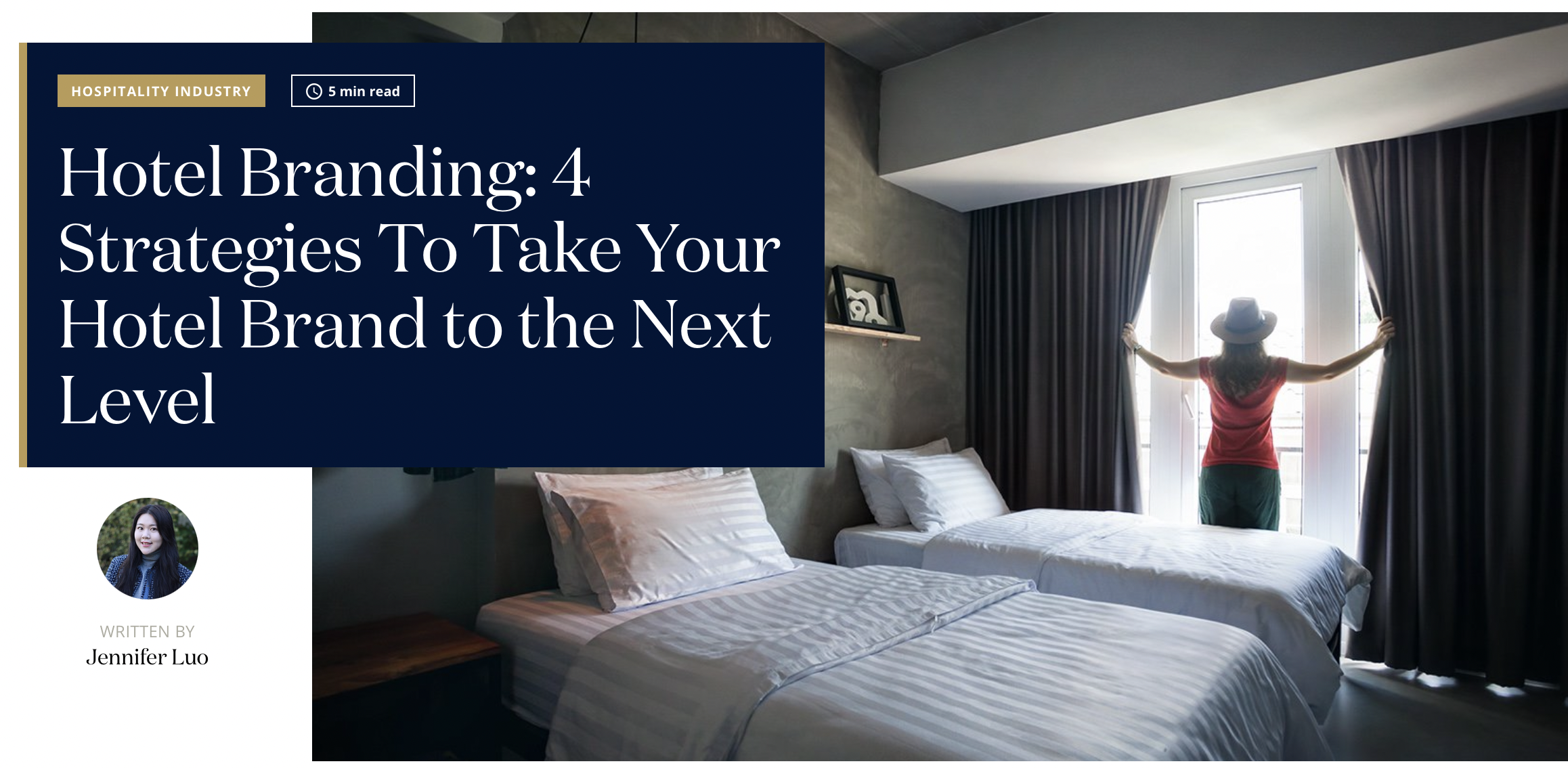 ---
It's that time of year again, where we look into our crystal ball - with the help of anonymized aggregated travel data and conversations with Amadeus experts - to see what the travel industry can expect next year.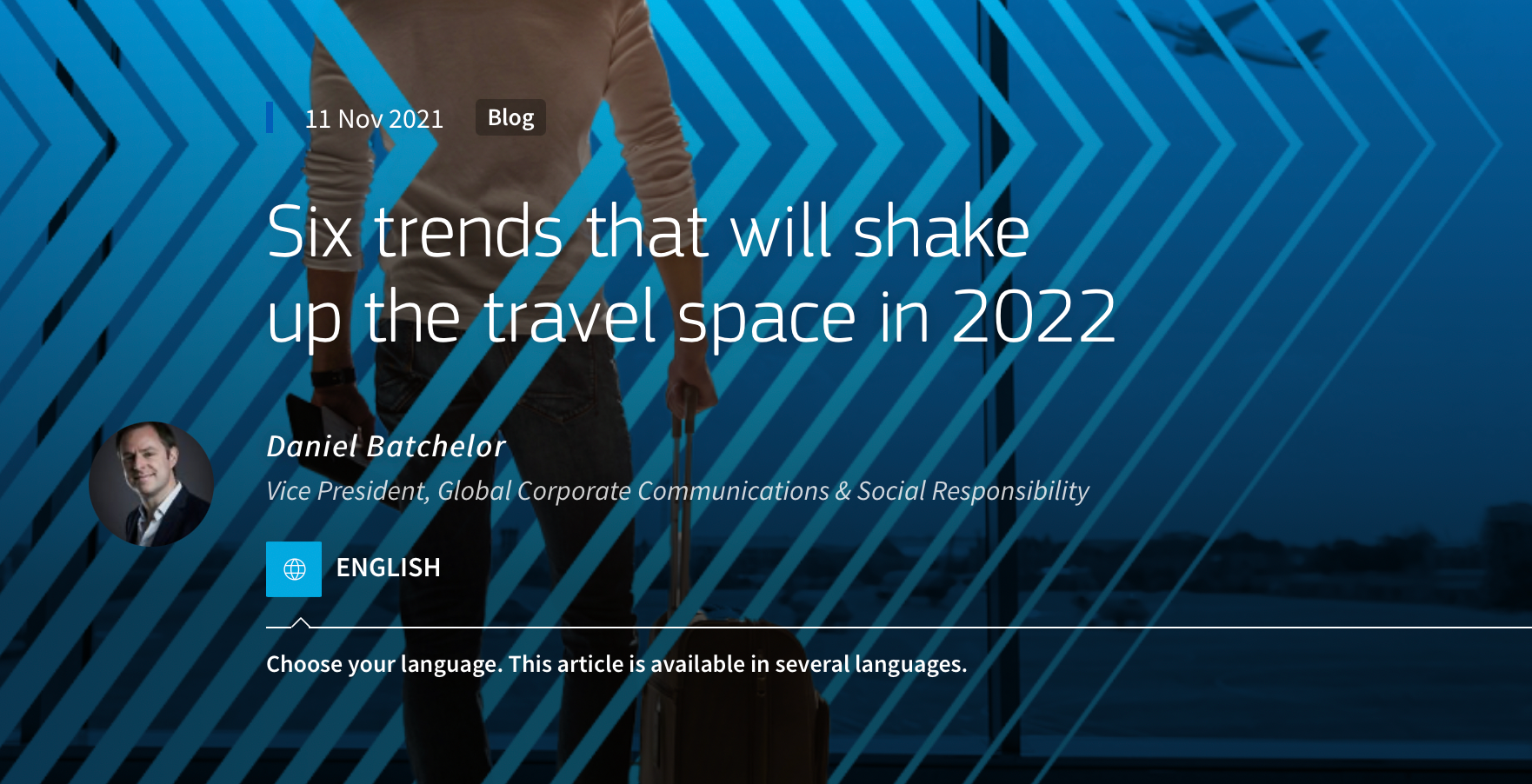 ---
Knowing what your guests want out of their trip is the key to upselling more successfully. But how do you make sure you offer the right offer to the right guest? And how can you make sure they receive this offer at the right time? The answer lies in understanding and segmenting your guests by what they want out of their trip.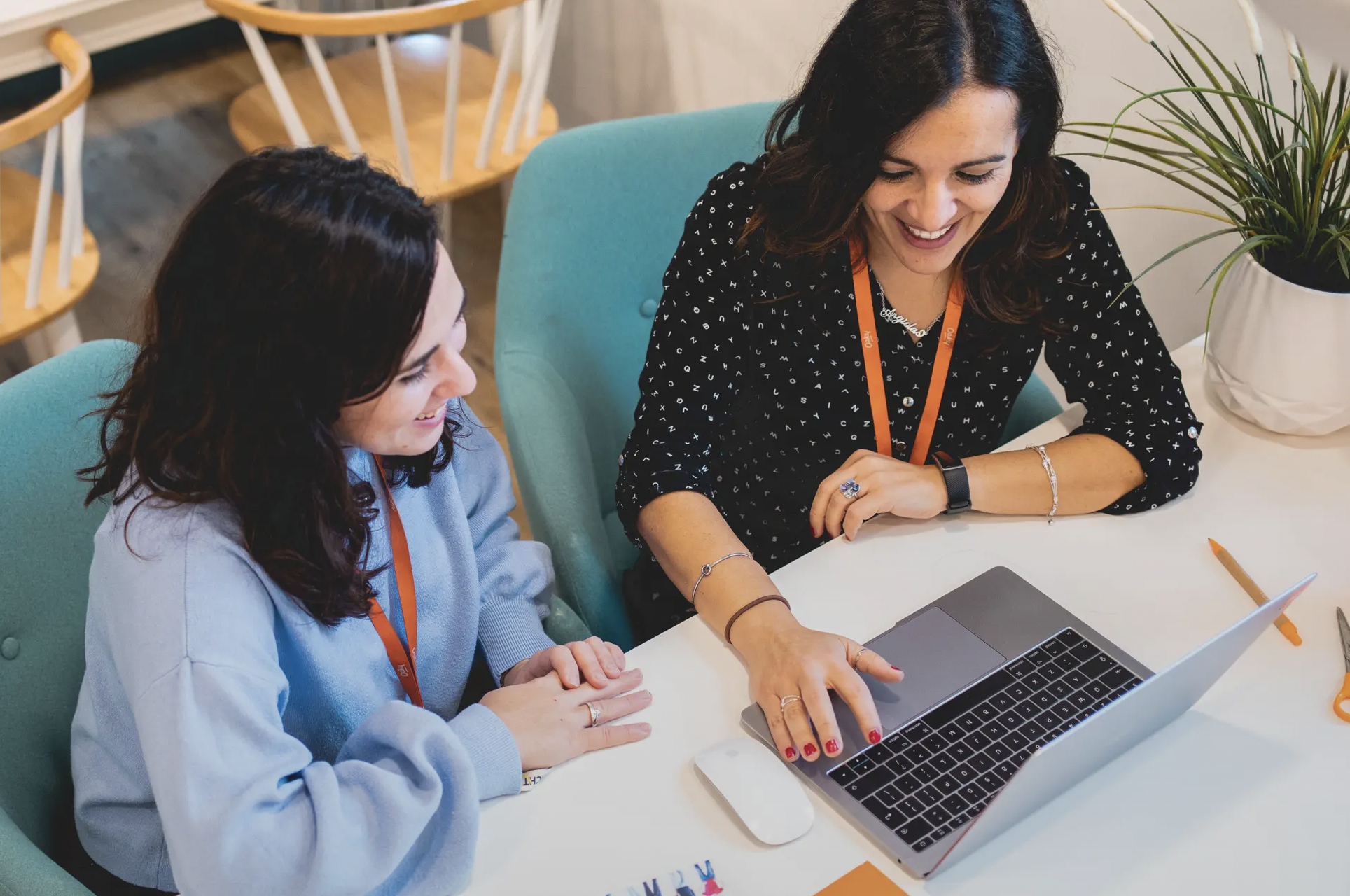 ---
Nearly two years since the world plunged into lockdown, travel and hotel bookings continue to show strong recovery, exceeding the record-breaking year of 2019. But although international travel is resuming with a vengeance, the business travel segment (crucial for City Center Hotels and Groups surveyed) is showing a much slower recovery.
In this article, we take a look at when business travel is expected to recover, and what hotels can do to redefine their offering in the meantime.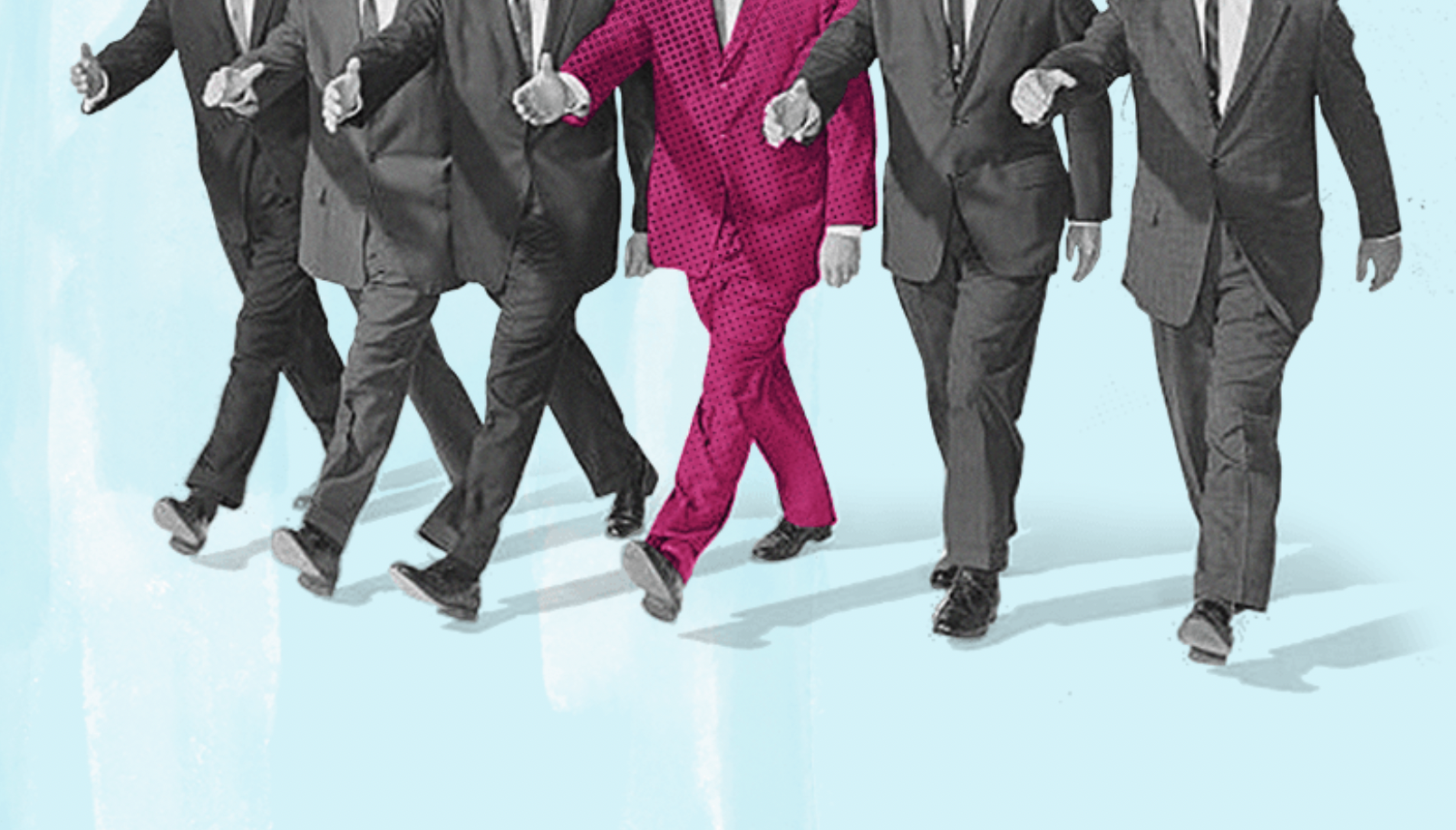 ---
For some hotels, technologies like mobile wallets, contactless payment, local payment methods, alternative payment options like buy-now-pay-later, and peer-to-peer payments can be challenging to navigate. But getting payments right now can unlock new opportunities for hotels to grow revenue, both in the short and long term — and this is especially important knowing the challenges that hotels have faced this last year and a half.
Adyen recently published a new guide outlining how hotels should be thinking about payments to go beyond being simply transactional. Prioritizing payments can help hotels offer seamless and personalized guest journeys, streamline processes and operations, assist with shifting regulations and compliance guidelines, gain customer insights through guest data, and help drive business growth. SkiftX spoke with Mark Rademaker, global head of hospitality at Adyen, to learn more.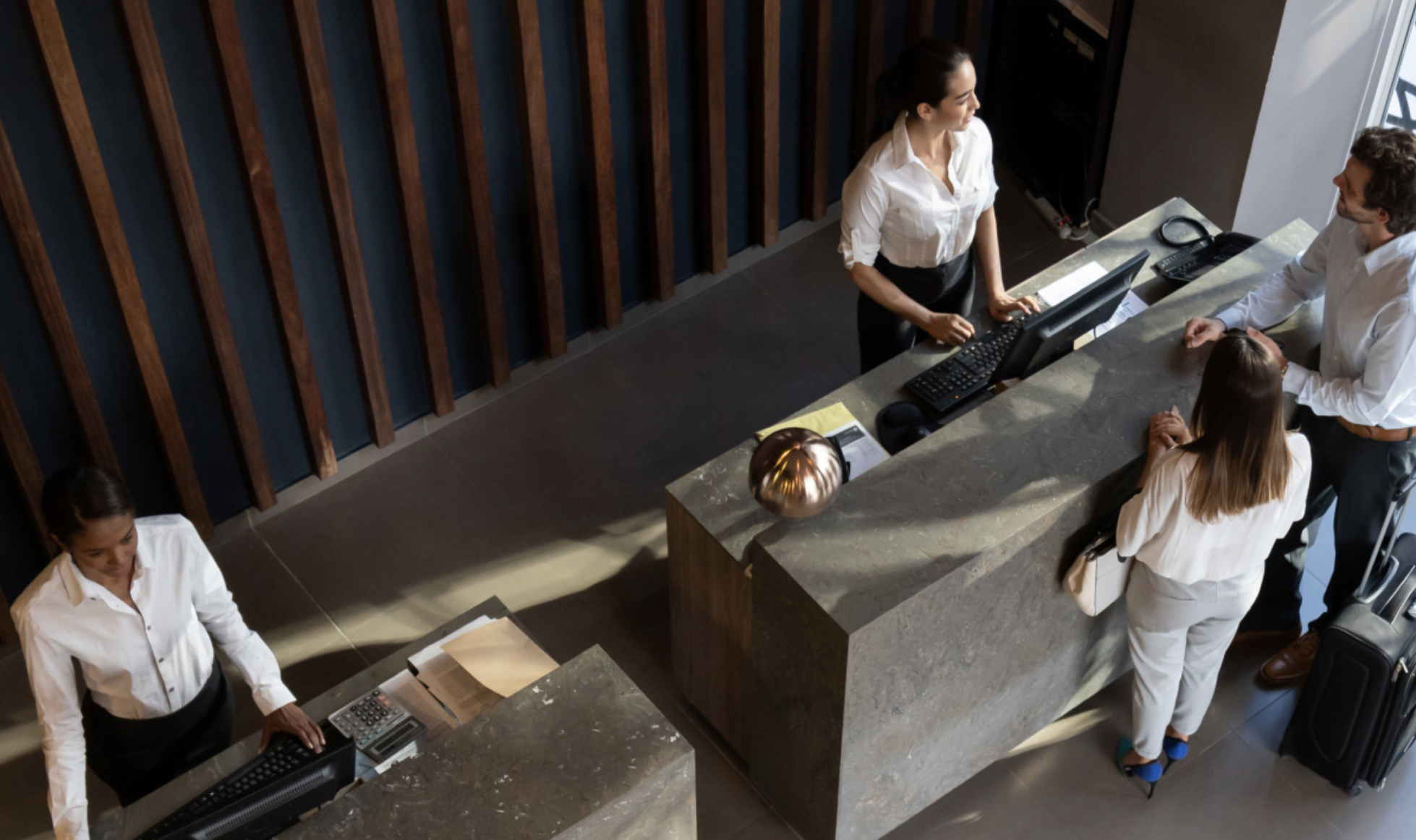 ---
HSMAI Academy