Weekly Insights. November 7, 2020.
Best hospitality industry articles focused on 💵revenue, 📊markets, and 🎯strategy (Nov 1 - Nov 7, 2020).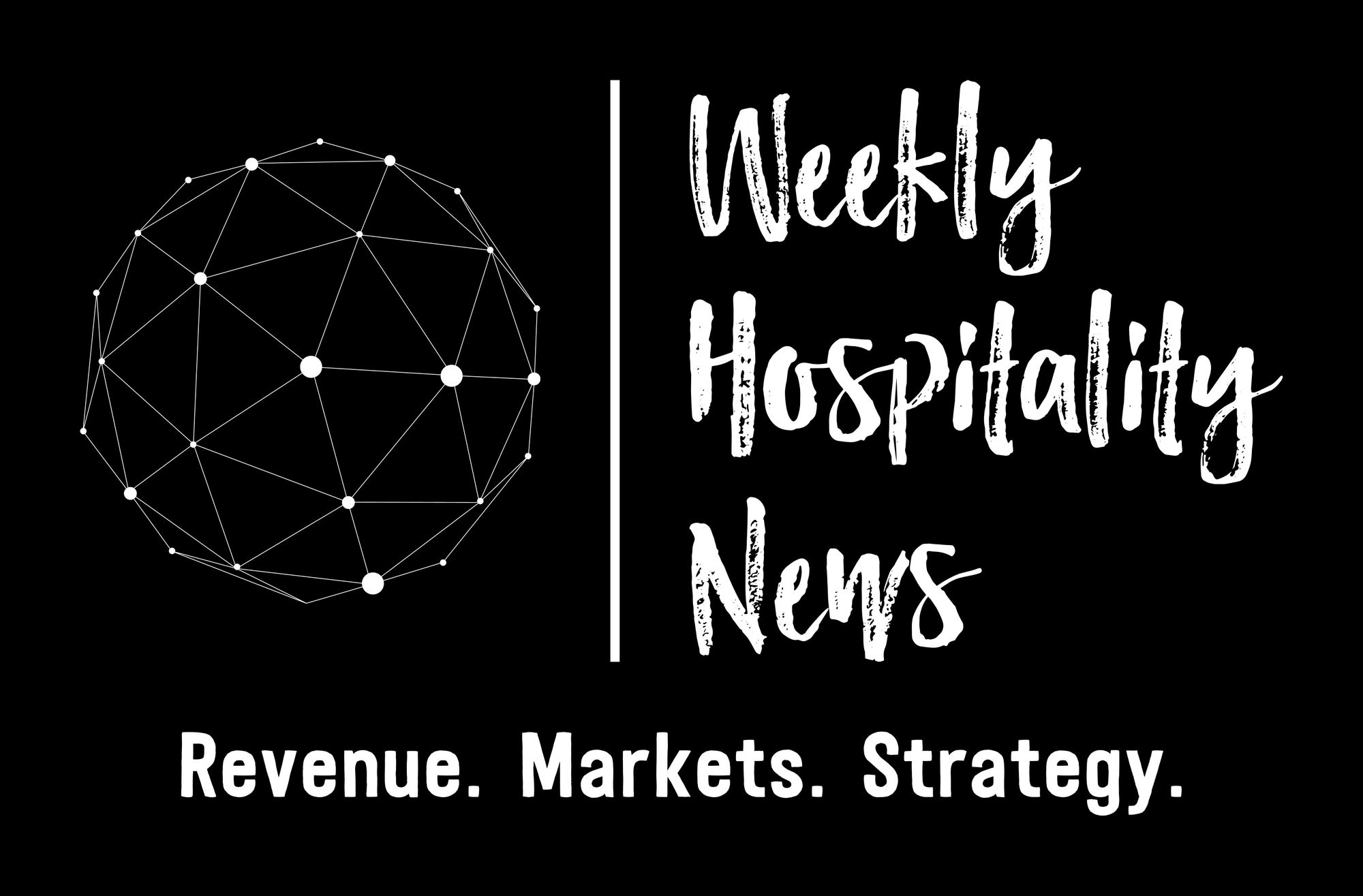 The Hospitality Sales and Marketing Association International (HSMAI) and Revenue Analytics present The New Revenue Team, a white paper offering insights into hospitality revenue during the COVID pandemic. The publication examines revenue teams during the pandemic and after the pandemic, and identifies the right solution for right now.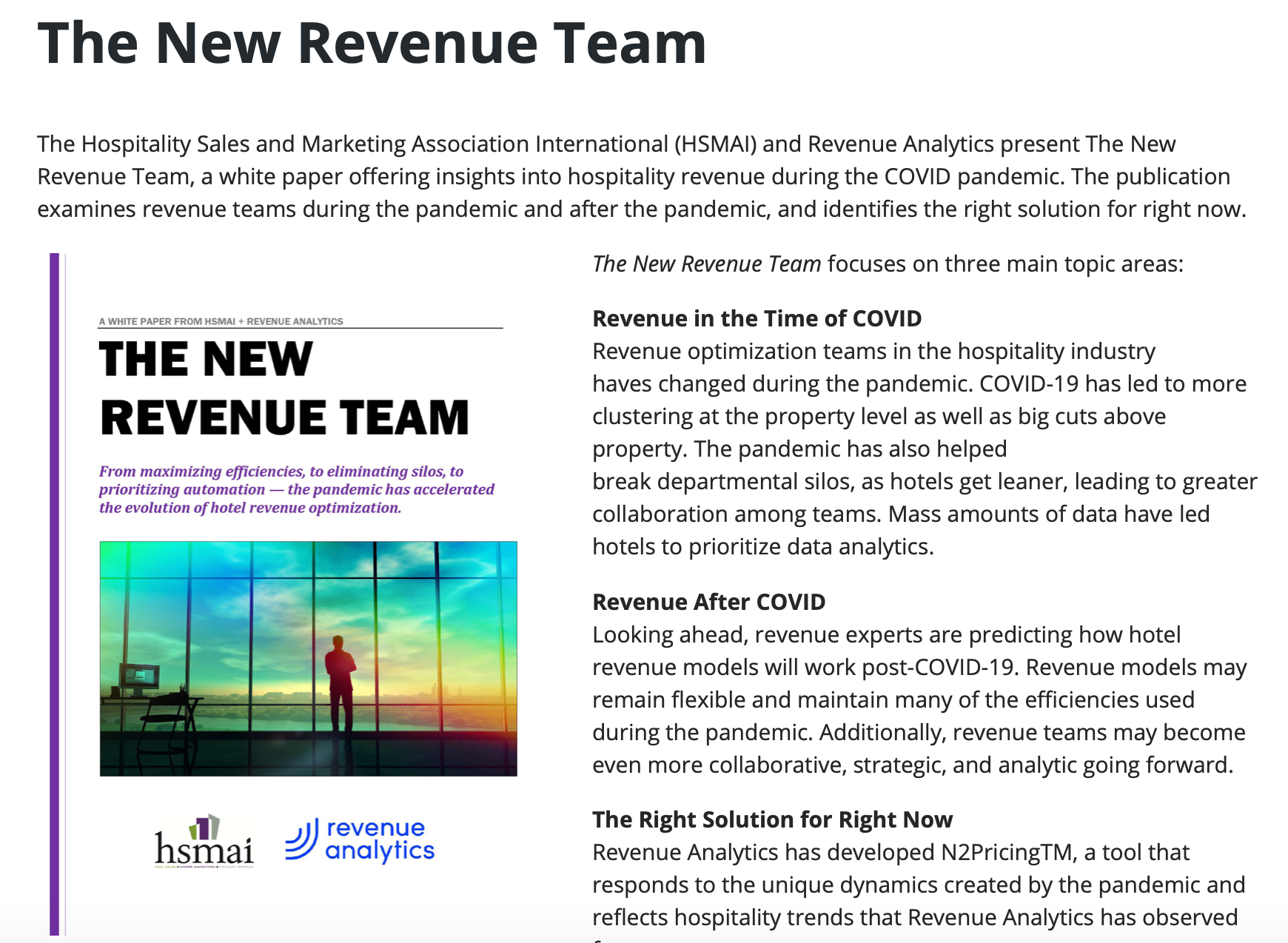 ---
Consulting the right hotel KPIs can help juice a hotel's bottom line. But just any old metric won't do. If hoteliers want to uncover financial weak spots, revamp operations and boost profit, it requires complete operational metrics. These KPIs measure efficiency throughout every corner of the hotel.
Want to use data to drive more hotel profit? There are a few essential operational hotel KPIs you need to be tracking.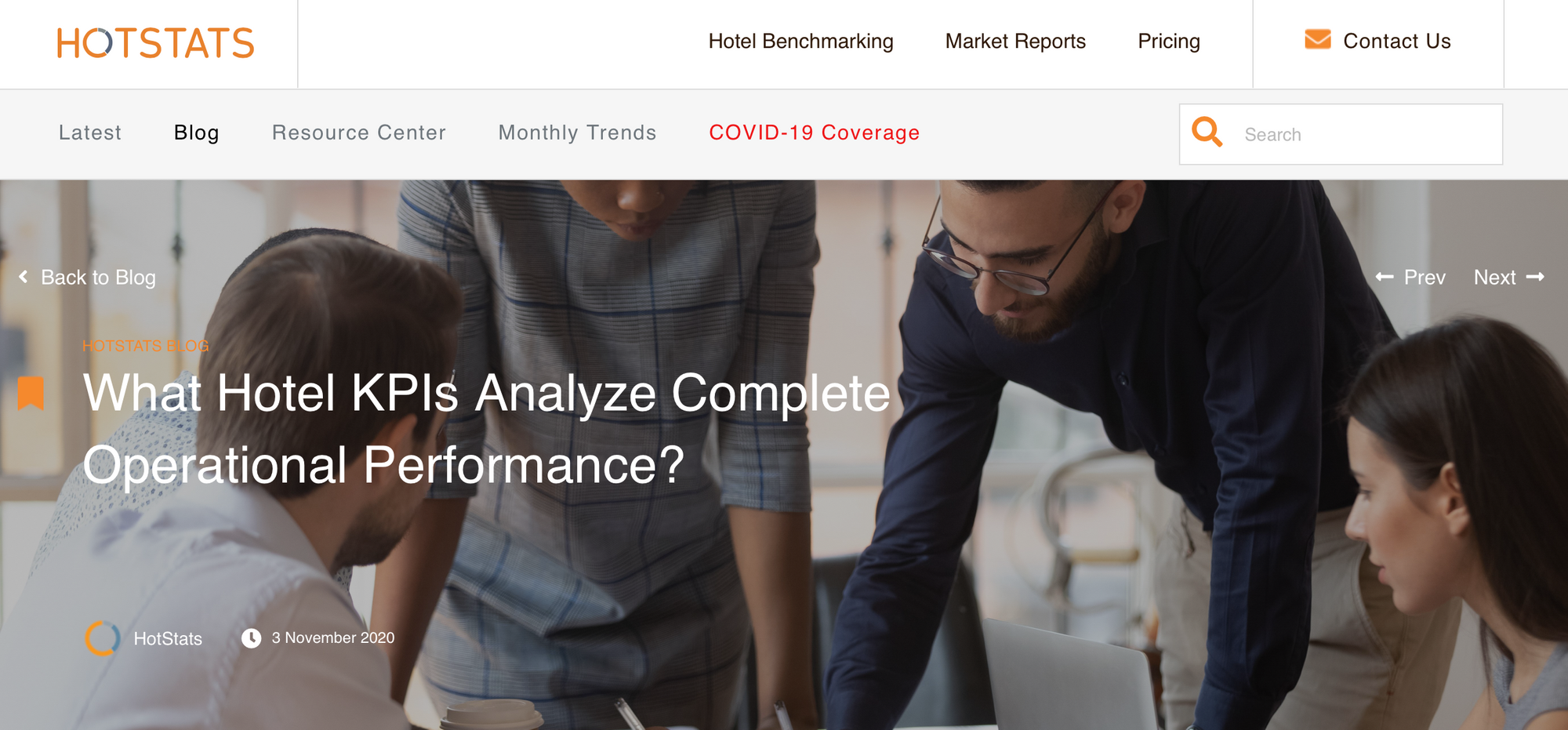 ---
COVID-19 continues to put stress on hotel businesses nationwide. In response to challenges brought on by the pandemic and to help hoteliers streamline operations, reduce costs, and improve the guest experience, hospitality technology companies have rolled out new solutions and updates to existing products for hotel properties.
Below are 13 recently announced hospitality tech solutions for hotels.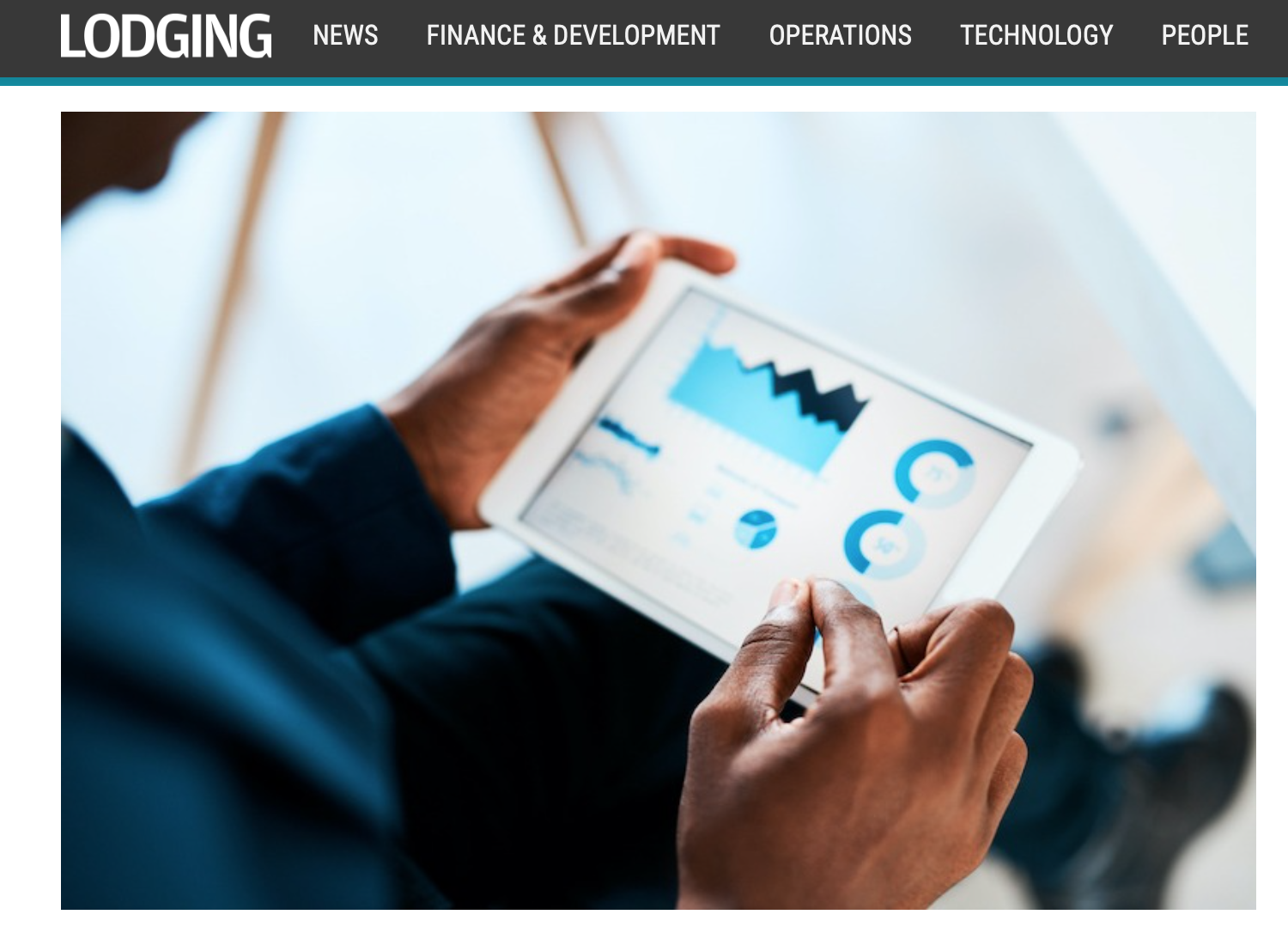 ---
Budgeting season is a time to analyze your hotel's marketing and technology initiatives from the last year and set a new plan in action to achieve greater success. Today, many sources project that the COVID-19 pandemic will continue to impact the hospitality industry for years to come, which makes budget planning for 2021 even more complex.
In light of this, it's important to have an idea of where the industry is heading and keep forecasted trends for 2021 top of mind when determining how to allocate your marketing dollars.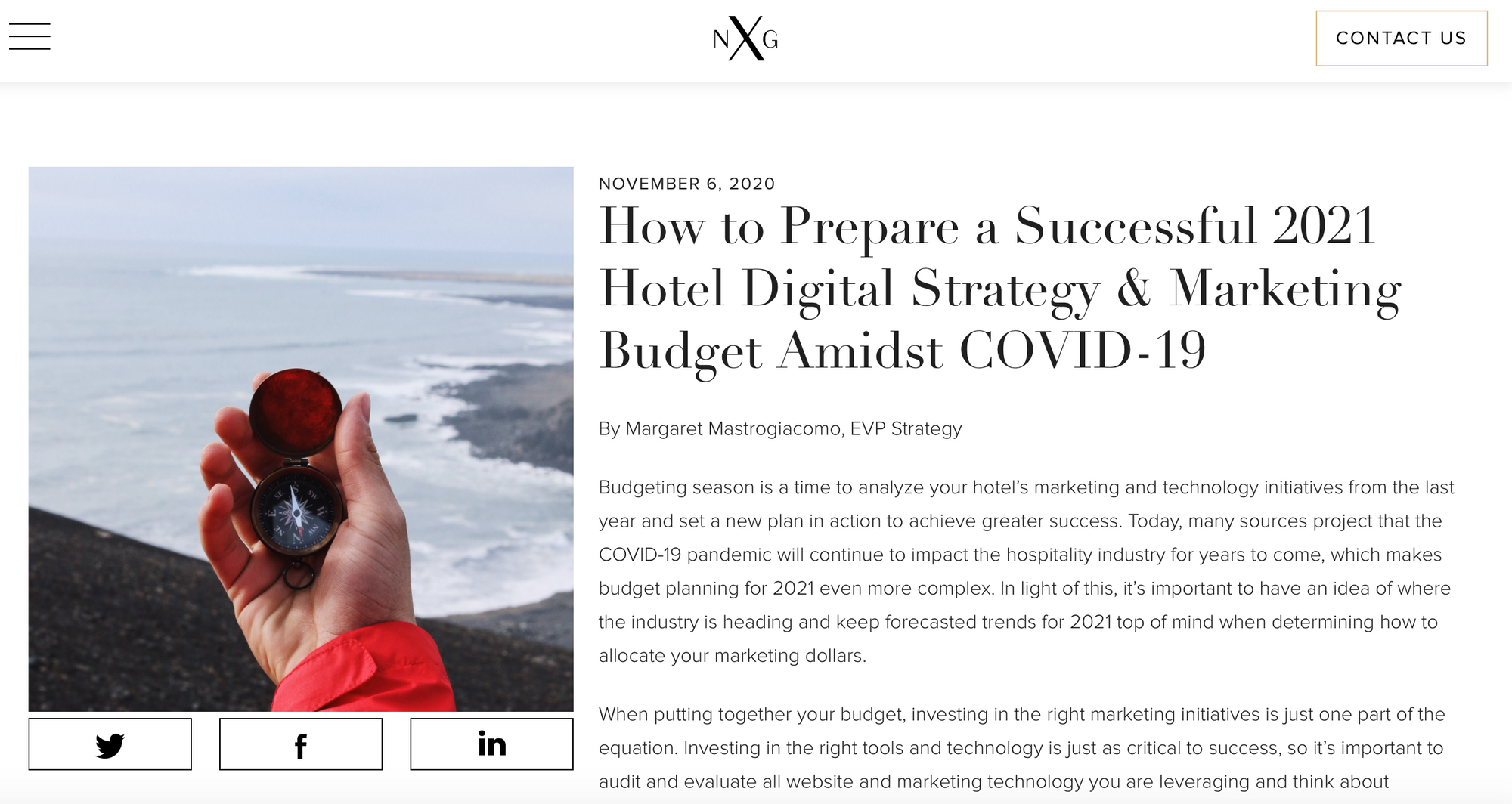 ---
Driving more direct business to the hotel's website is a top strategic goal of most hotel chains across the globe. However, the success with Internet Booking Engines (IBEs) and metasearch referrals to the IBE vary to a large extent by region for various reasons. During the COVID-19 pandemic, the share of mobile direct bookings showed a significant increase. This is only one trend among many others identified.
h2c's Global IBE & Metasearch study aims to highlight the current state of hotel booking engines by taking a deep dive into the required IBE features and functionalities. In addition, the utilization of metasearch channels for driving more direct traffic to the IBE is analyzed.
The study builds on detailed insights obtained from an online survey as well as expert interviews with hotel chains in Europe, Middle East & Africa, Asia Pacific and the Americas. In order to outline future requirements, h2c's research has a focus on the chains' satisfaction level and major pain points with their current IBE and metasearch solutions.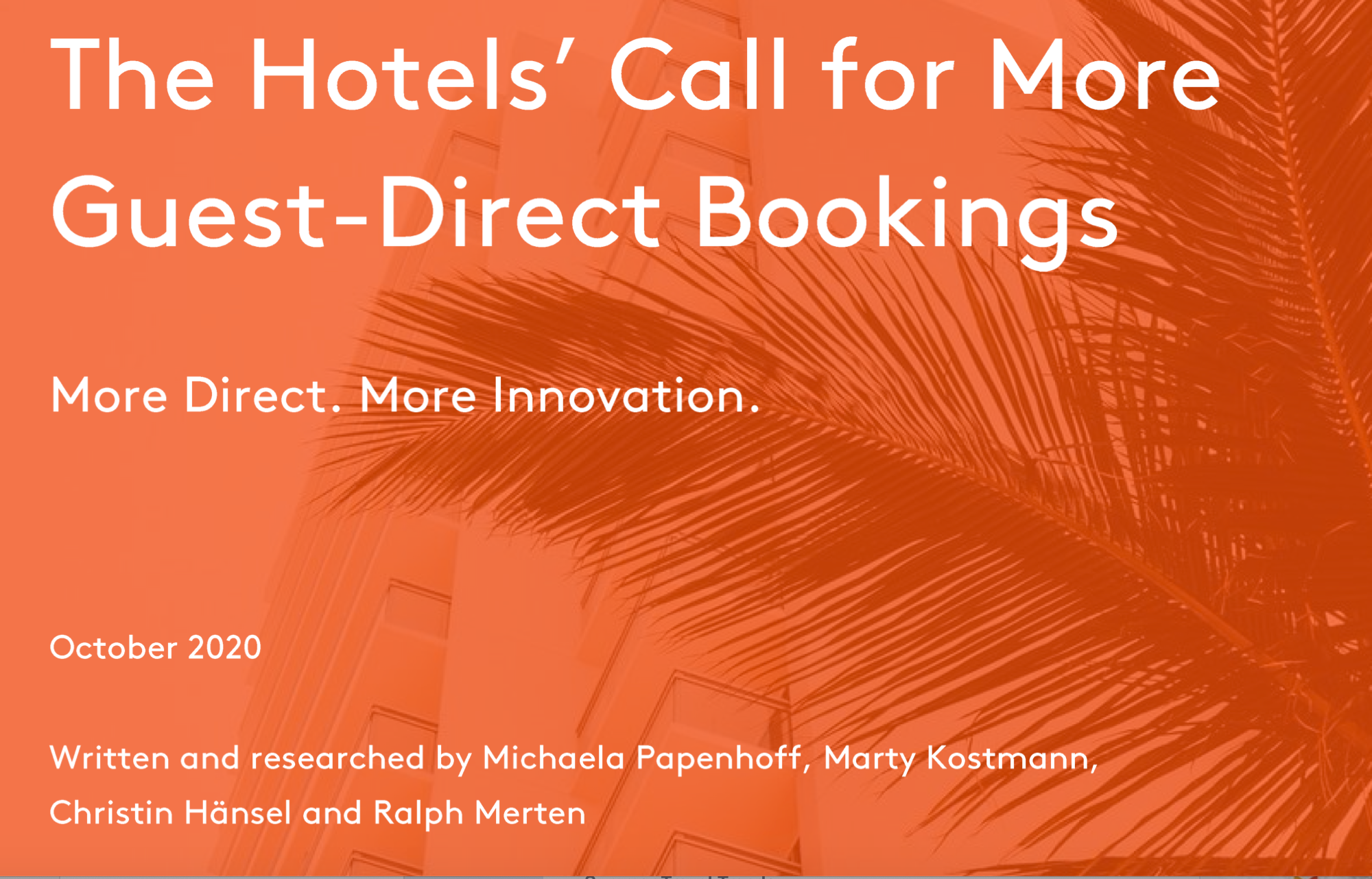 ---
As we endure the COVID-19 pandemic across the globe, one thing is for certain, the hunger for travel still remains, and when it is safe to do so, travelers will be out in droves. As a travel marketer, ensure you're doing what you can now to be prepared.
To help, we put together 10 traveler trends to keep at the forefront of 2021 advertising. These trends were developed from conversations we've had with our customers around the world on what's working for them, as well as findings from our partnership with Phocuswright.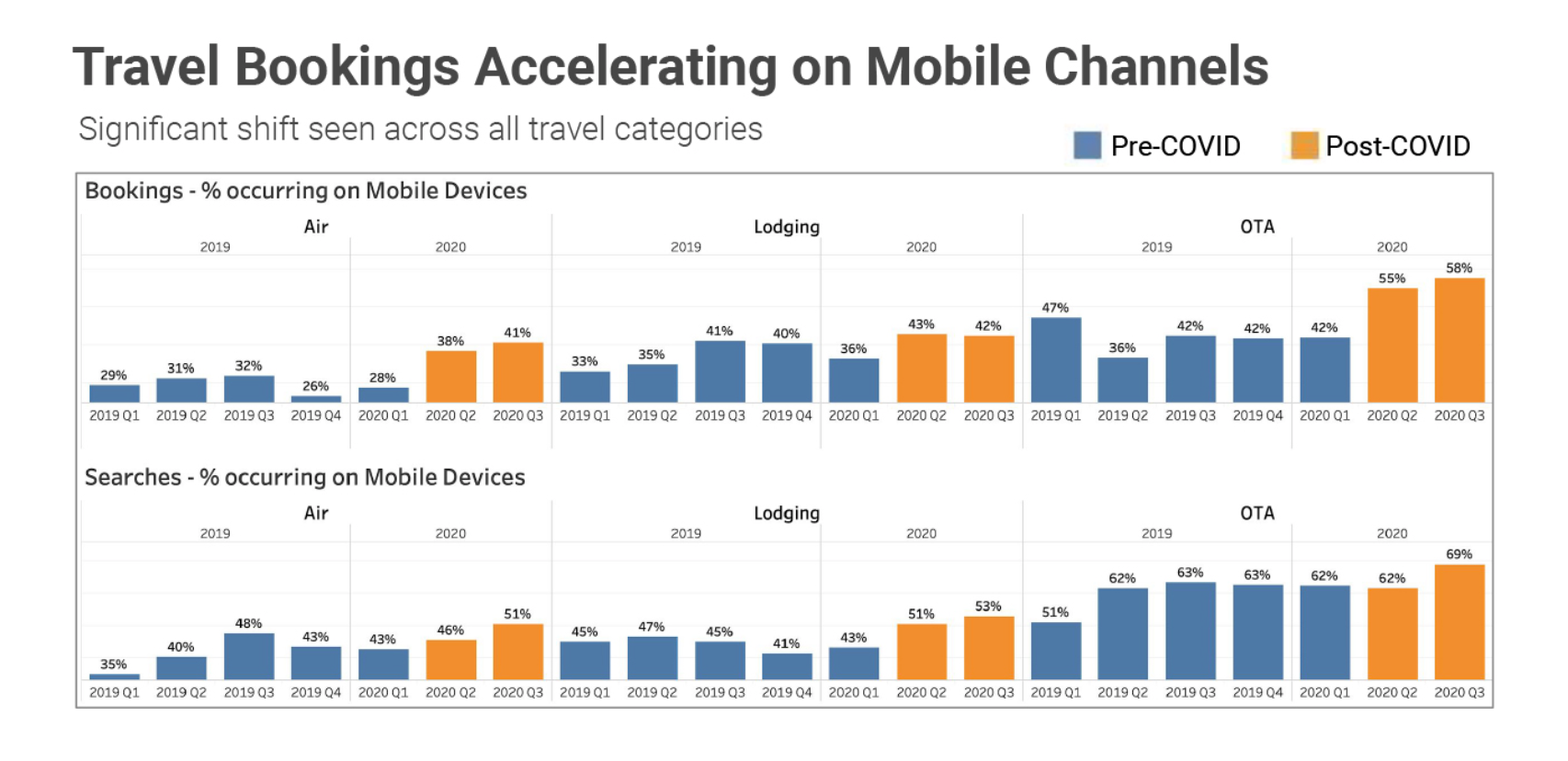 ---
AIG Travel recently surveyed over 3,000 US-based travel consumers, taking a pulse on the travel consumer mindset, if trips are being booked, and if not, what needs to change to make people comfortable enough to travel.
Skift surveyed our Skift Global Forum audience of over 1,000 travel industry executives across all sectors of the industry with the intent to compare results. In comparing the consumer-led data to the industry polling, we hope to provide travel leaders with guidance during this uncertain time, and offer a glimpse into current travel consumer sentiment.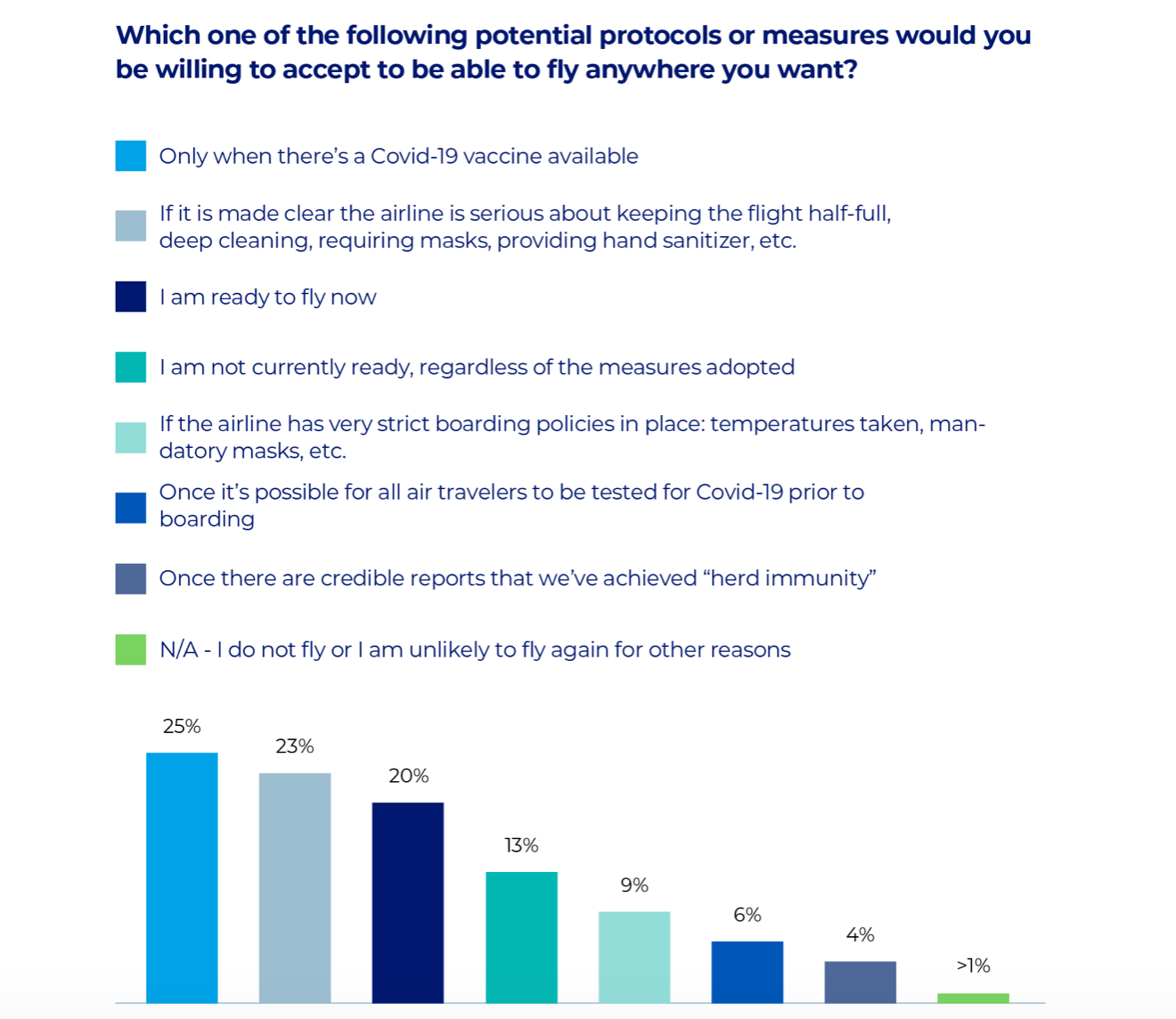 ---