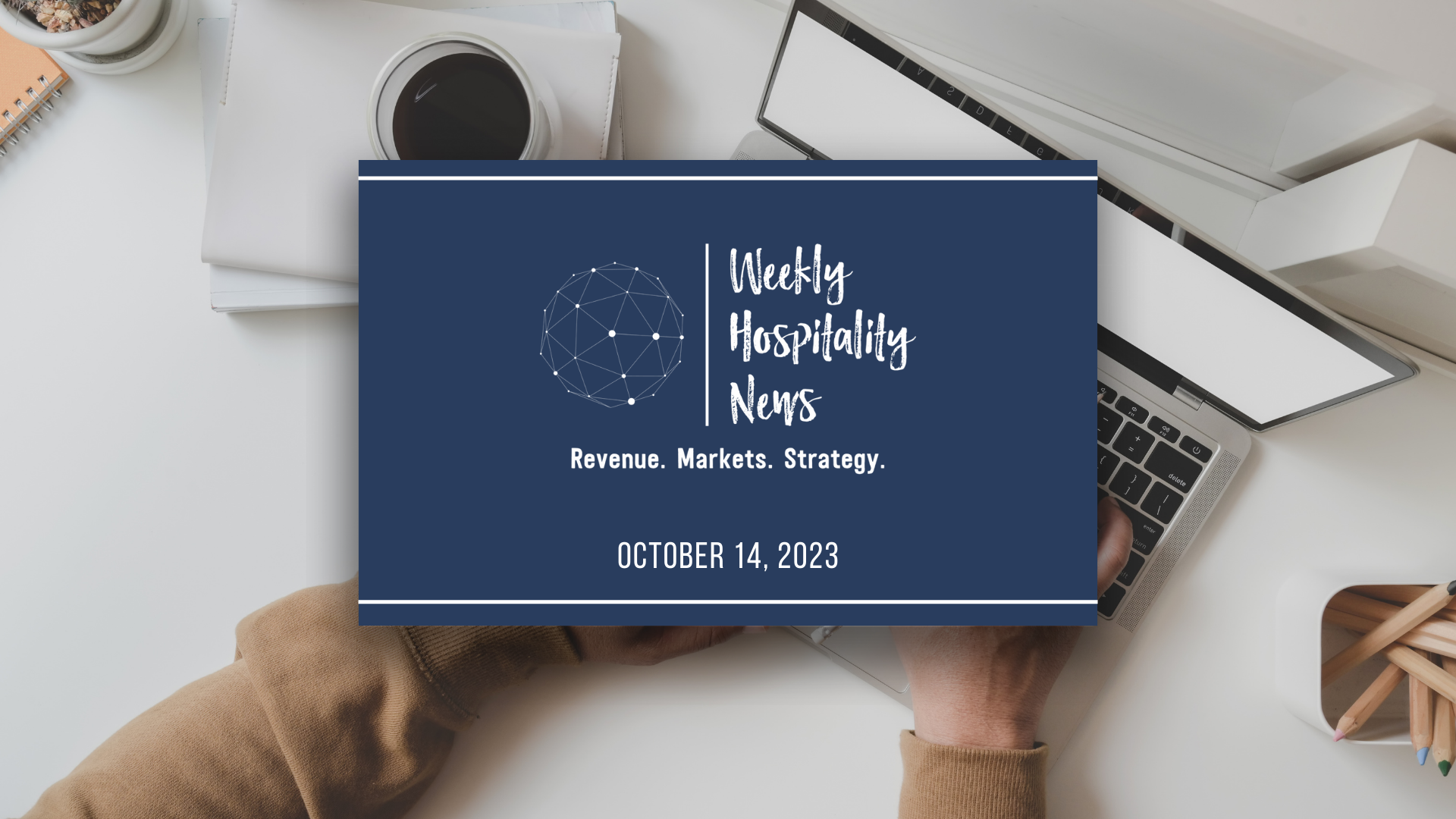 Weekly Insights. October 14, 2023
Best hospitality industry articles focused on 💵revenue, 📊markets, and 🎯strategy (Oct 8 - Oct 14, 2023).
In a recently contributed article on Hospitality Net, I asked myself the question of why we see a slow pace of hotel groups upgrading to contemporary tech stacks. Innovative and open-architecture applications that the hospitality sector has long anticipated are now accessible, providing vast and flexible options ready to be deployed. From data analytics, digital transitions, and understanding revenue flows to business intelligence, everything is available at attractive SaaS pricing. Modern technology solutions available today have the potential to transform our industry into genuine tech and data-driven entities. Yet, the question remains: why haven't all made the shift instantly? What's holding us back?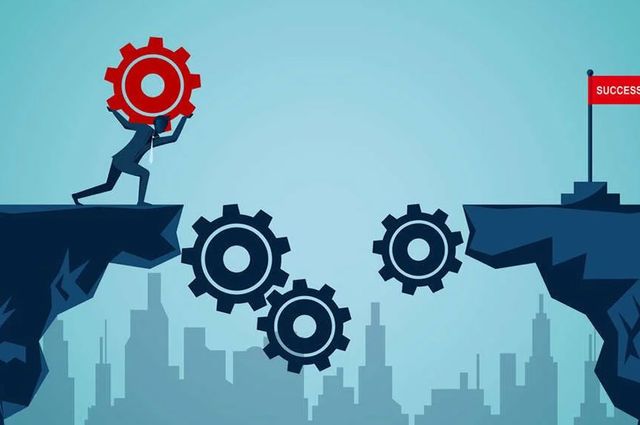 ---
In the hospitality industry, providing excellent service is crucial to success. However, achieving this goal is not easy, as the industry is complex and requires a high level of dedication and skill. One of the most significant challenges faced by hospitality businesses is high staff turnover rates.
In this blog post, we will explore the impact of high turnover rates, the importance of proper training, and effective training strategies to help reduce turnover rates in the hospitality industry.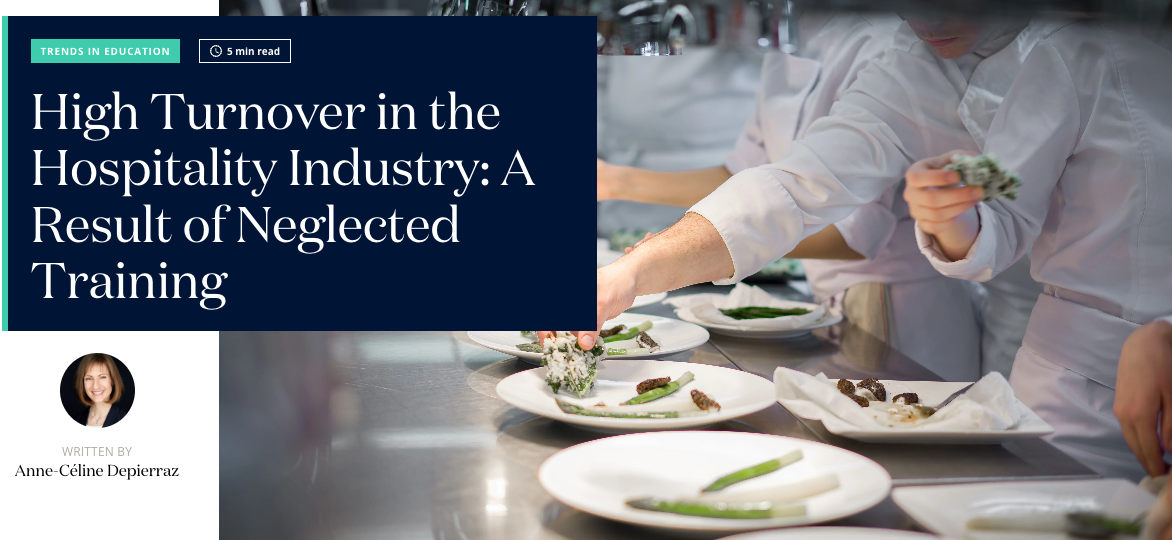 ---
For many hospitality providers, making the most of your available event space is the next chapter in total revenue optimization—but it also requires a new set of key performance indicators (KPIs) that fit the purpose.
If you're coming from a world of rooms-based revenue management, you're likely well-acquainted with our old friends revenue per available room (RevPAR) and average daily rate (ADR) and why they matter. But where do you start when thinking through how to track and evaluate event space performance? There's seemingly a million ways you can slice and dice the quantifiable data associated with your event space—but what's actually useful to measure, and why?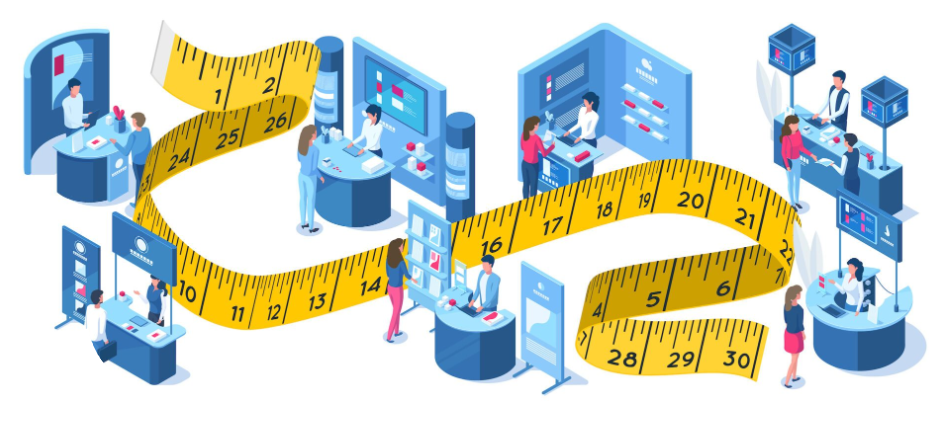 ---
Guest satisfaction is crucial to our industry's success. As hoteliers, we must prioritize their experience, as it affects revenue, reviews, and reputation. Real-time feedback can be challenging due to system flaws, delayed data flows, and imperfect integrations. Without instant insights, we can't be proactive in enhancing their experience.
The commercial team takes on the challenge of leading the way. Their role is critical in navigating potential customers and guests through the initial stages. Their expertise enables us to draw attention, spark interest, and, most importantly, make sales. Every action to build customer relationships, attract guests, booking process, pre-arrival email, check-in upsell, and interaction during the stay reflects the opportunity to generate revenue. Without organized and up-to-date systems, even the most dedicated teams can struggle. Delayed or inaccurate data can determine whether a guest chooses the hotel or a competitor.
This brings us to the main point of our discussion: in a world where real time information is key to increasing revenue, is it time for us to invest in a new system? A system that not only promises growth but also significant cost savings. Let's explore this further.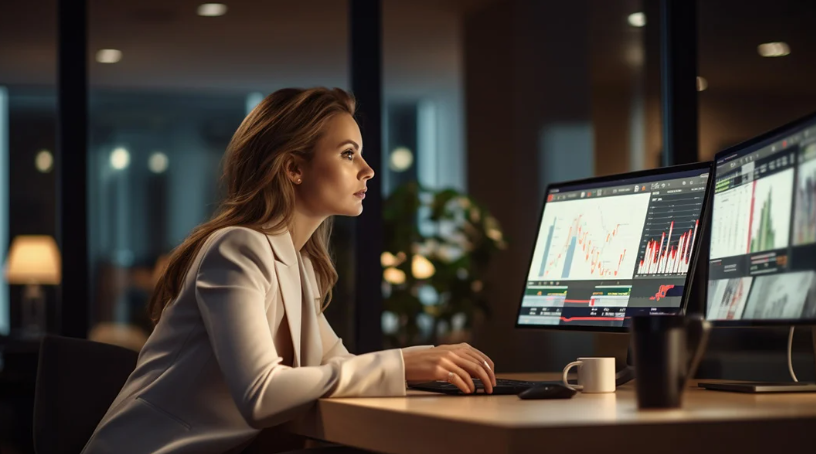 ---
Whether they revolve around sports, fashion, music or art, public events possess a unique power to bring together diverse crowds from across the globe. Amidst the excitement and anticipation that surrounds these gatherings, one critical aspect is certain: the attendees will be in search of a place to stay. This presents a golden opportunity for hoteliers to showcase their offerings as the ideal choice for travelers looking to enhance their event experience, through proximity alone or persuaded by additional direct booking incentives.
To position your hotel as the clear choice for these event participants, it's important to target your communication strategically, construct offers tailored to the preferences of your audience, and even involve yourself in the festivities! Let's explore some ways you can seize the moment and turn local event traffic into increased direct revenue.
---
Data at your hotel is everywhere and can be a driver of your entire business strategy. It's especially important to prioritise data as a tool in the current era of hotel commerce where traveller demands are higher than ever.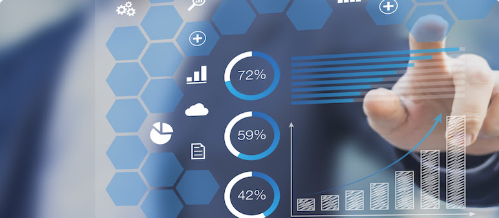 ---
Navigating the open seas of the hospitality industry means dealing with the ever-changing winds of demand and prices. A solid revenue management system (RMS) serves as a trusted steering wheel, guiding in the right direction and making that journey smoother. With the right RMS in place, hotels and vacation rentals can optimize room pricing, enhance occupancy rates, and boost overall revenue. From analyzing real-time data to making forecasts about future trends, these systems provide functionality for staying ahead in a dynamic hospitality market.
This article offers insights into the essential features of RMS and introduces the top providers shaping this sector.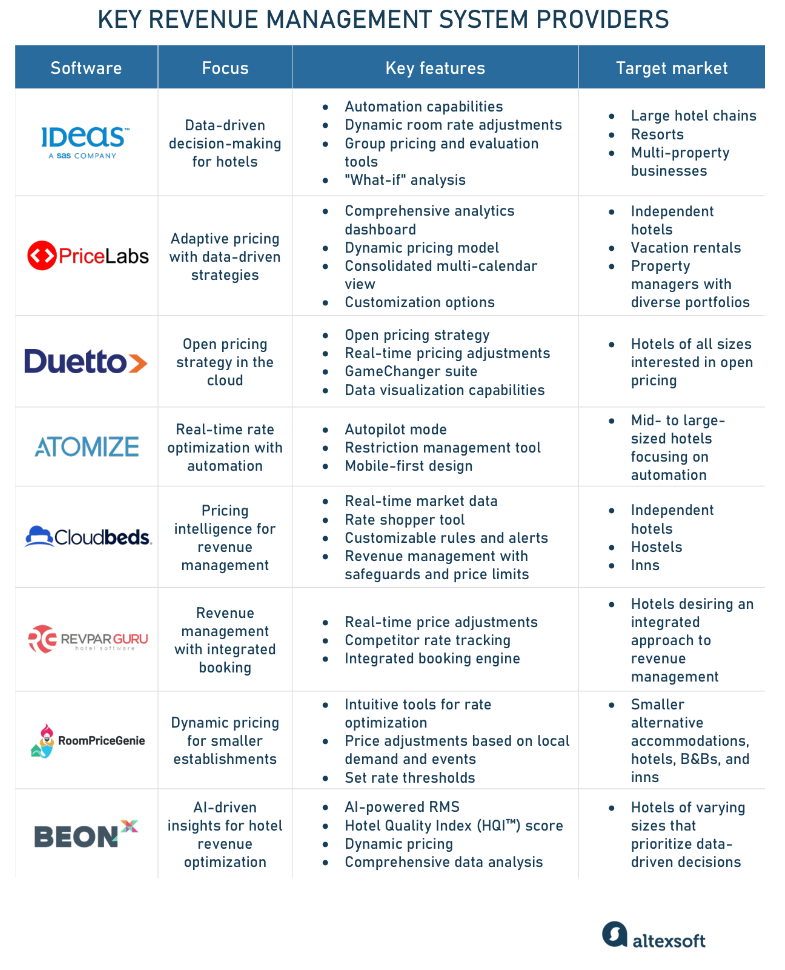 ---
Follow on LinkedIn
HSMAI Academy
Comments
Join the newsletter to receive the latest updates in your inbox.