Weekly Insights. October 23, 2021
Best hospitality industry articles focused on 💵revenue, 📊markets, and 🎯strategy (Oct 17 - Oct 23, 2021).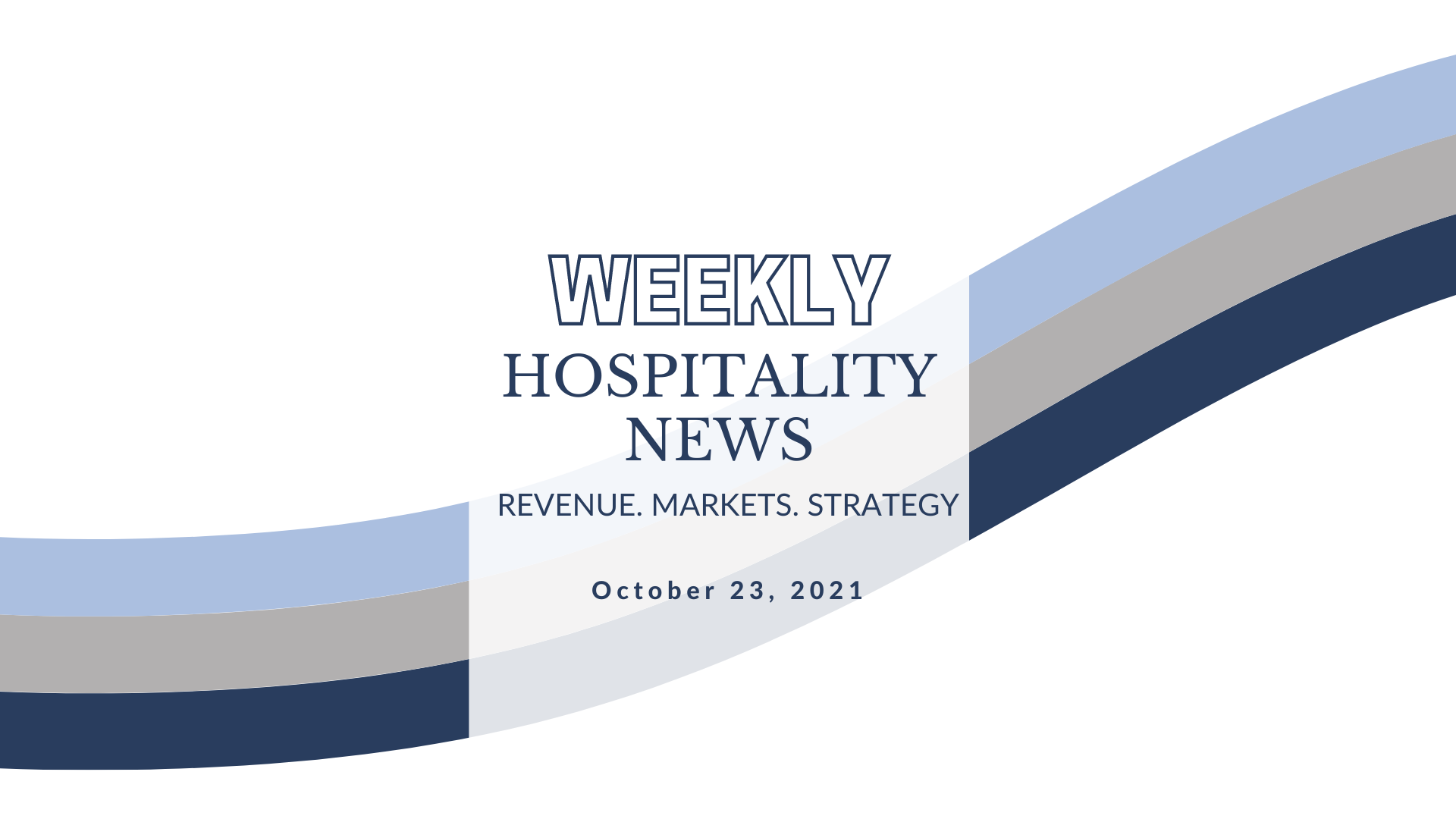 Meeting booking platforms purport to streamline the RFP and venue sourcing processes, saving hours in the search for venues and back-and-forth with sales staff. While the process isn't fully automated yet, some say it never can be. How far will the trend go?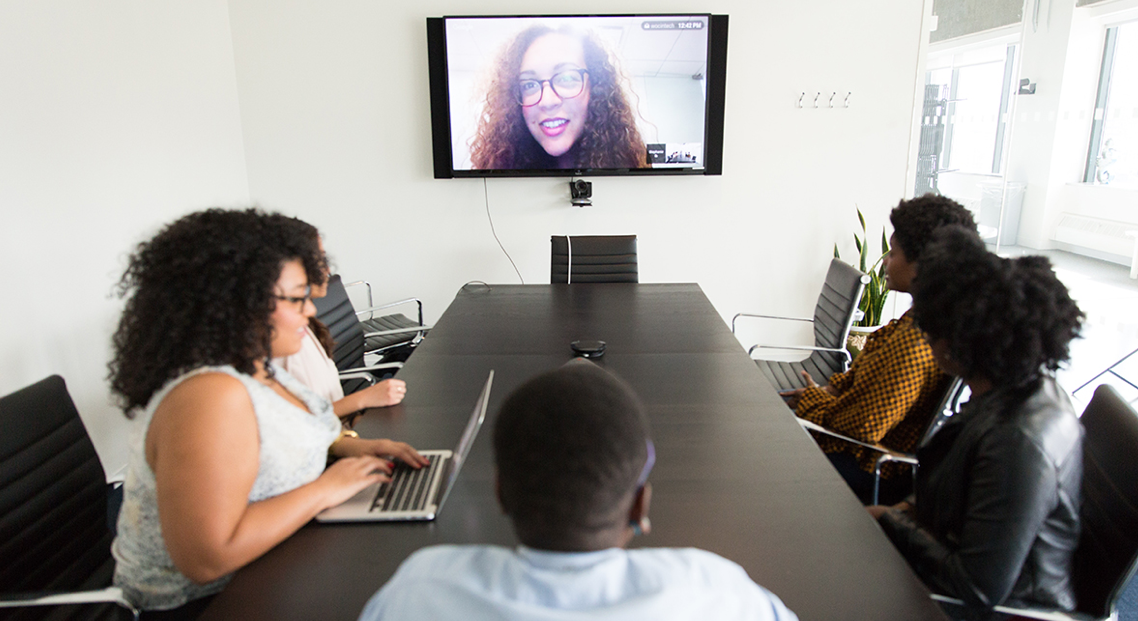 ---
Today, guests expect to be provided with a consumer-centric hotel experience from the word go, including when they are choosing a destination. They also want new experiences, faster customer service, the utmost comfort, ... and the list continues to grow. So, how can hotel operators meet these needs?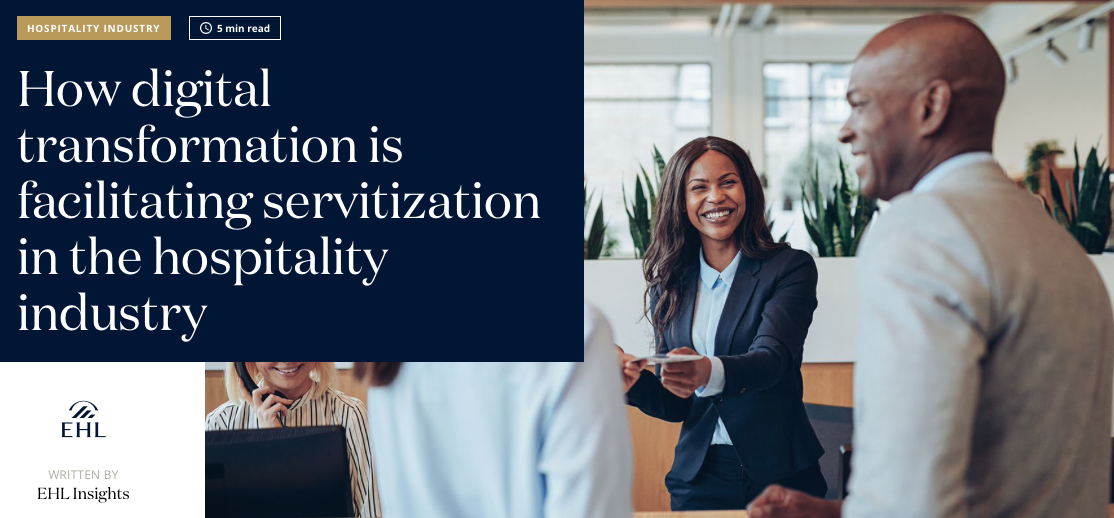 ---
The email, comparatively simple compared to its flashy, younger social sibling could be the thing to unlock your burgeoning potential, and in this article, we'll show you how to maximize its appeal.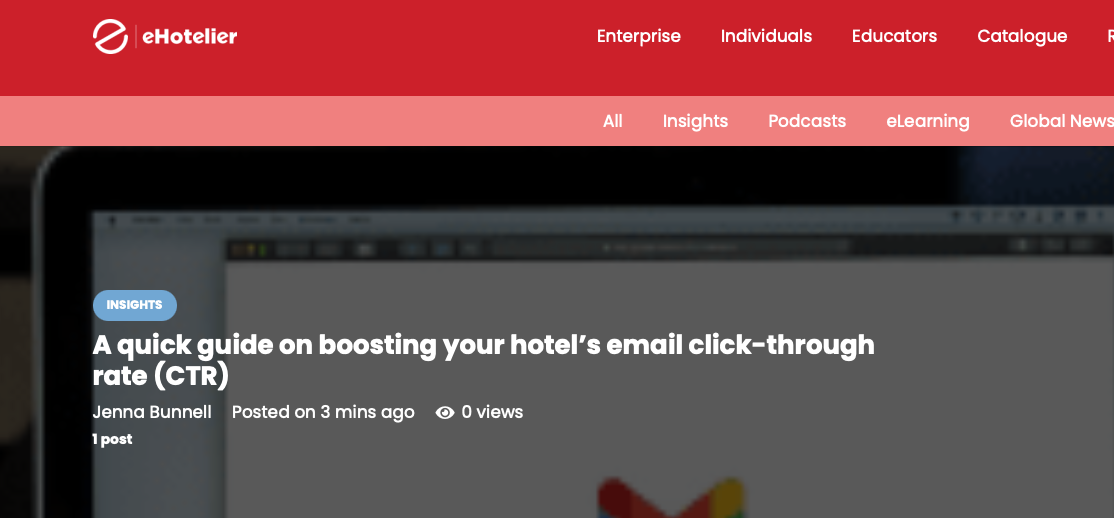 ---
As the industry bounces back by capitalizing on the revenge travel trend, it's important that hoteliers remember the lessons learned from the recession, and apply them to their business for a stronger tomorrow. In this article, we analyze the lessons from the past 2 years, and what best practices hotels should implement in 2022 and beyond.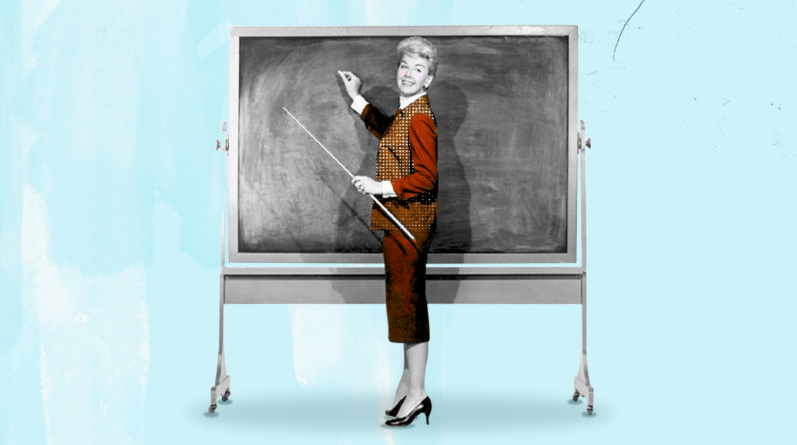 ---
Measuring success in revenue management has long relied on things like year-over-year comparisons and gauging market share to show a long-term growth trajectory, but how can companies do that when the data they rely on is following patterns unseen in the modern history of the lodging industry?
---
The pandemic has been a rollercoaster for the travel and hospitality industry. The huge fluctuations in demand which disappeared and returned almost at the flick of a switch, depending on restrictions, created the conditions for an extreme black swan event. In response, hoteliers have had to look at every potential lever they can pull to try and keep their properties afloat during the troughs and capitalise as much as possible when demand returns.
There is now a significant change going on in the market in terms of cancellation policies offered by accommodation providers. For the foreseeable future, flexible rates are on the rise, whereas non-refundable rates have been cut. In this post we leverage the new Rate Strategy feature available within Rate Insight (enterprise subscription) to break down critical rate patterns in North America and how you should adapt to these trends.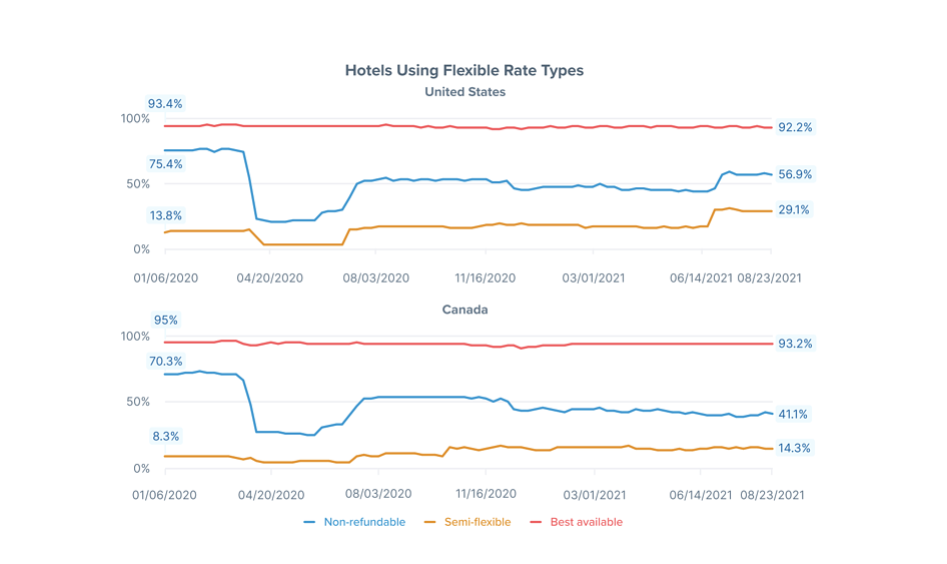 ---
A few years ago, Expedia launched the TravelAds program aiming to give hotels a "marketing tool" within a "distribution platform". Booking.com now follows suit, with differences though, and introduces native ads, a "marketing" program on top of their "distribution" platform.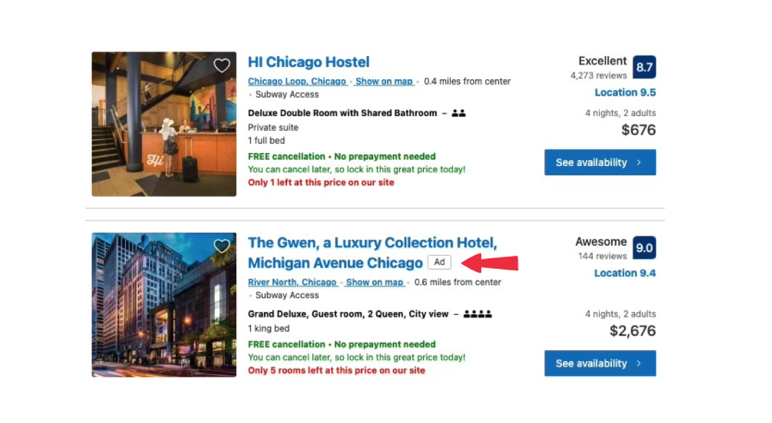 ---