Weekly Insights. September 10, 2022
Best hospitality industry articles focused on 💵revenue, 📊markets, and 🎯strategy (Sep 4 - Sep 10, 2022).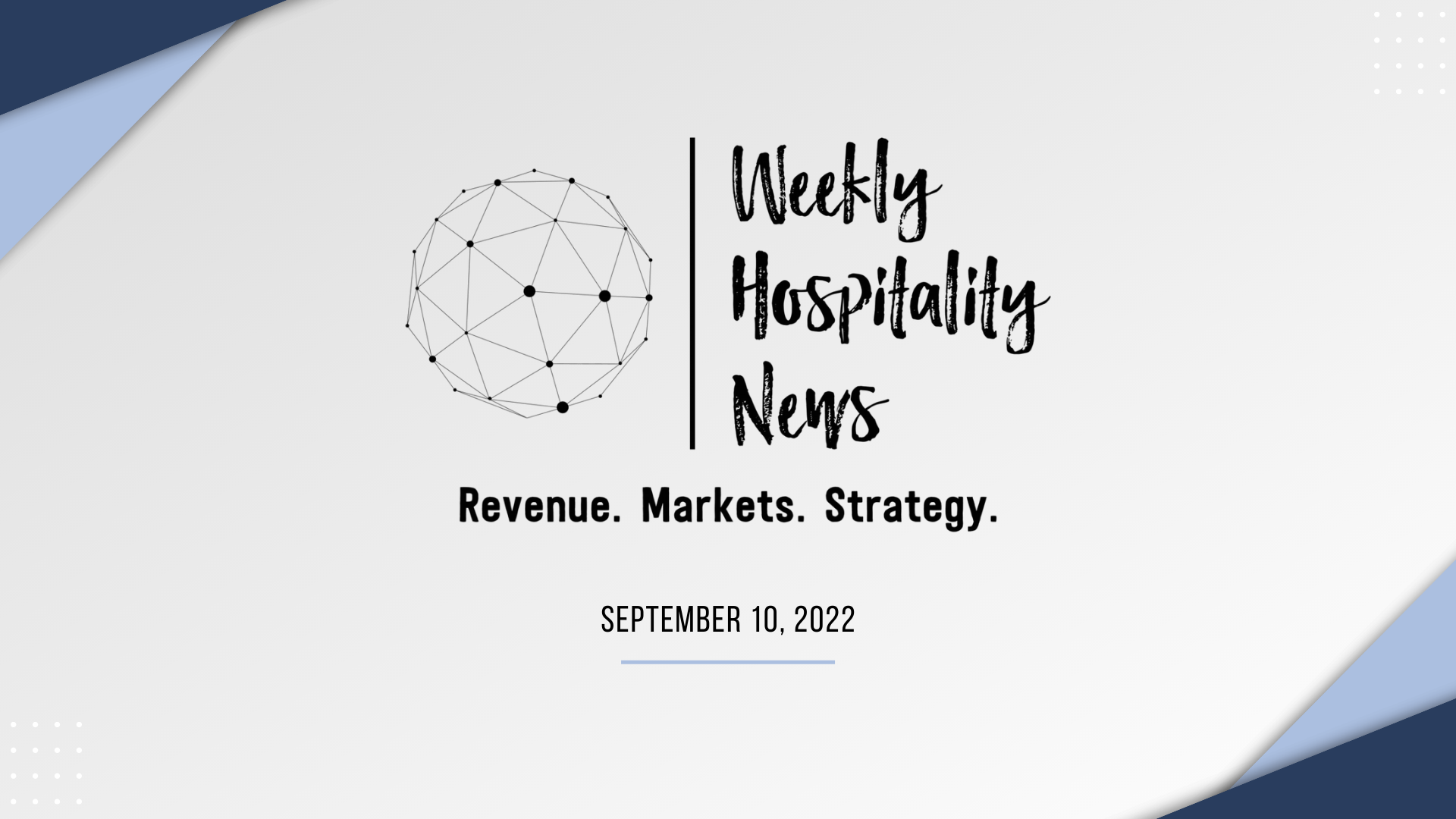 Revenue Managers who survived the last two years, mostly by trial and error, have emerged much stronger. Top revenue management system providers have adjusted their algorithms. The traditional year-over-year comparison has been replaced by more flexible models, including the widespread use of 2019 as a baseline for performance. And much more.
So now that the smoke has cleared and most agree a "new normal" is here, what are the key tools and processes that should be standard in every hotelier's post-pandemic revenue optimization toolbox?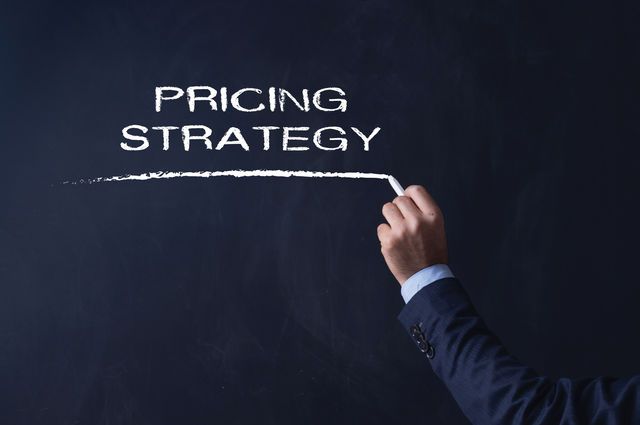 ---
In previous accommodation preference research conducted by STR, consumers showed improved sentiment toward hotels, identified the importance of flexible cancellation rates, and displayed higher tendency toward small and full-service hotels at a time when travel was really kicking into gear.
This article builds on that conversation and examines topical areas of interest based on July 2022 research. The analysis to follow tackles what forms of accommodation travelers are using as well as how limited and full-service hotels are perceived by modern day travelers.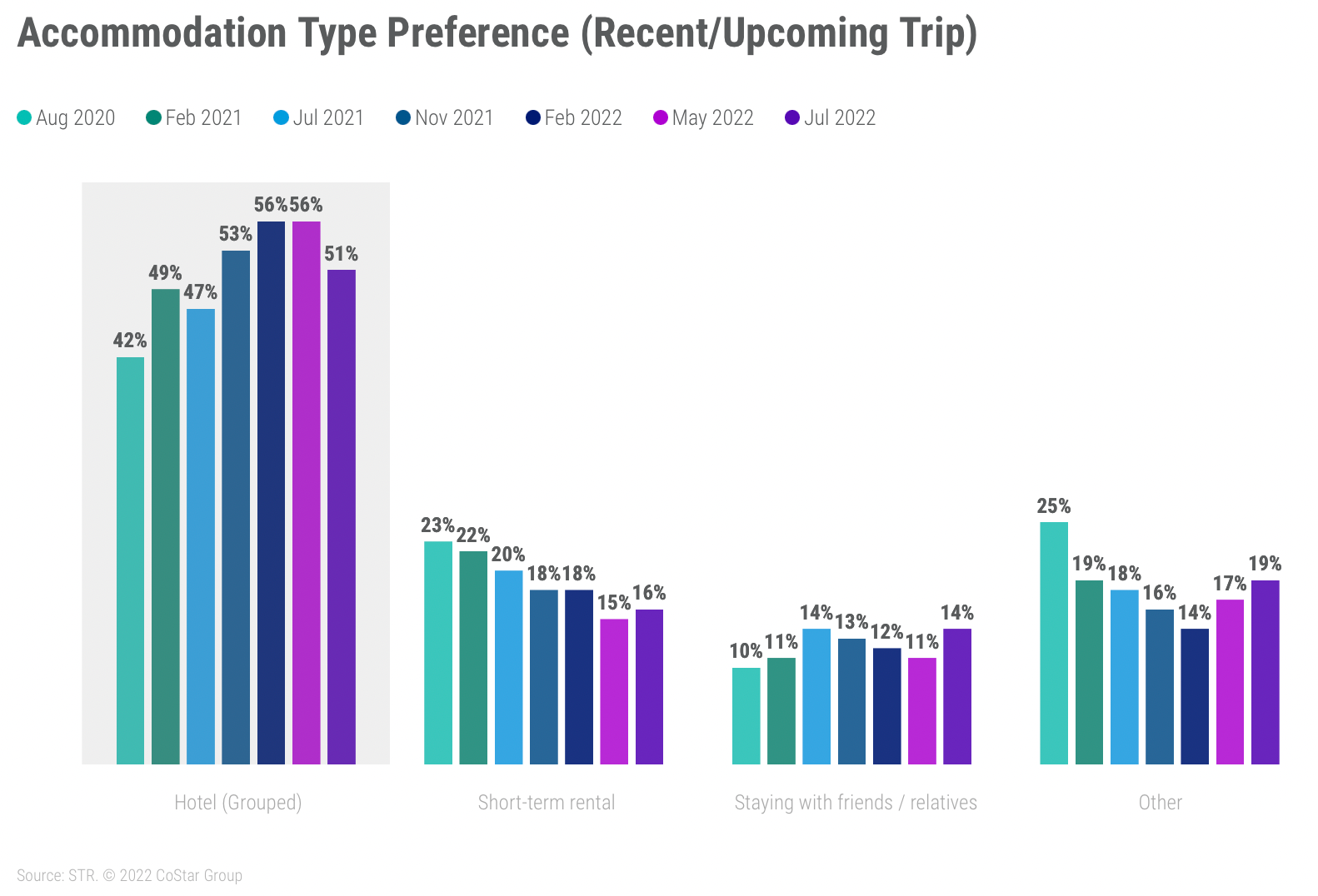 ---
Research shows that if customers receive a good service experience, they will tell two or three people. But if they experience poor service, they will tell around ten to twelve others! Customers are the core of every business and, thus, should always be your leading priority. And since online and word-of-mouth recommendations and referrals are often top drivers of new business, companies should strive for consistently high service levels.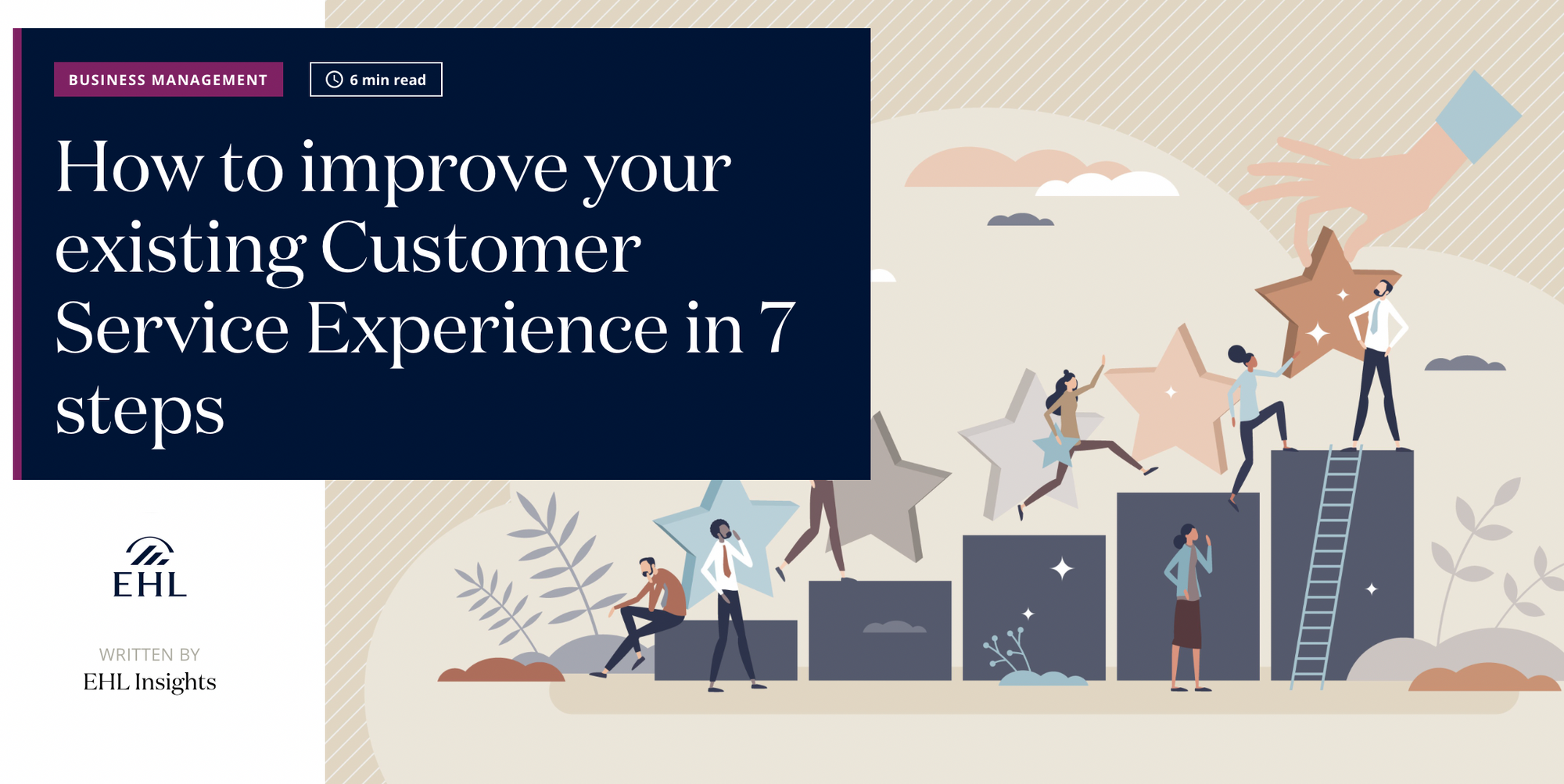 ---
Whether you are adhering to brand standards or enjoying the freedom of independence, the impact of your one-time decision-making here is amplified by how your customers share their travel experience via reviews and on social media, again and again. Small details can translate into powerful cornerstones of your online presence, either by creating buzz by placing a bathtub in an unusual spot or in the best-case scenario attracting more of the right type of customer for your hotel. All without you doing any additional work.
To help guide you, this blog details a few ways you can approach your hotel room layout and provides helpful design tips. Whether you are re-designing or building from the ground up, read on for inspiration to create your original footprint and the best hotel room design.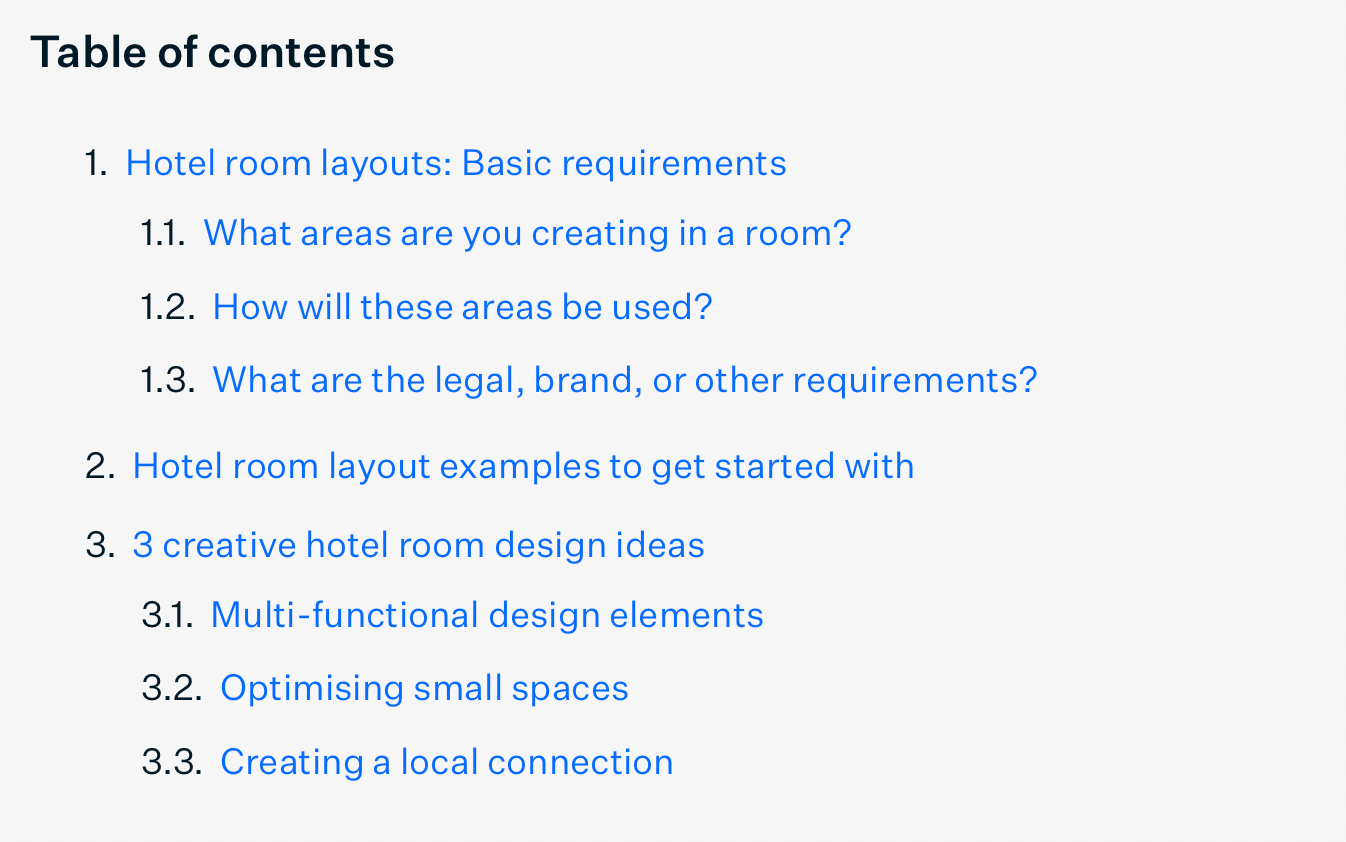 ---
Small hotels can be difficult to manage. Not only do owners have to be smart about how they use their resources, but they also have to get creative in order to compete with larger, well-known brands. In this guide of small hotel ideas, you'll discover expert business, design, and marketing tips you can apply to your very own property, both now and in the long term.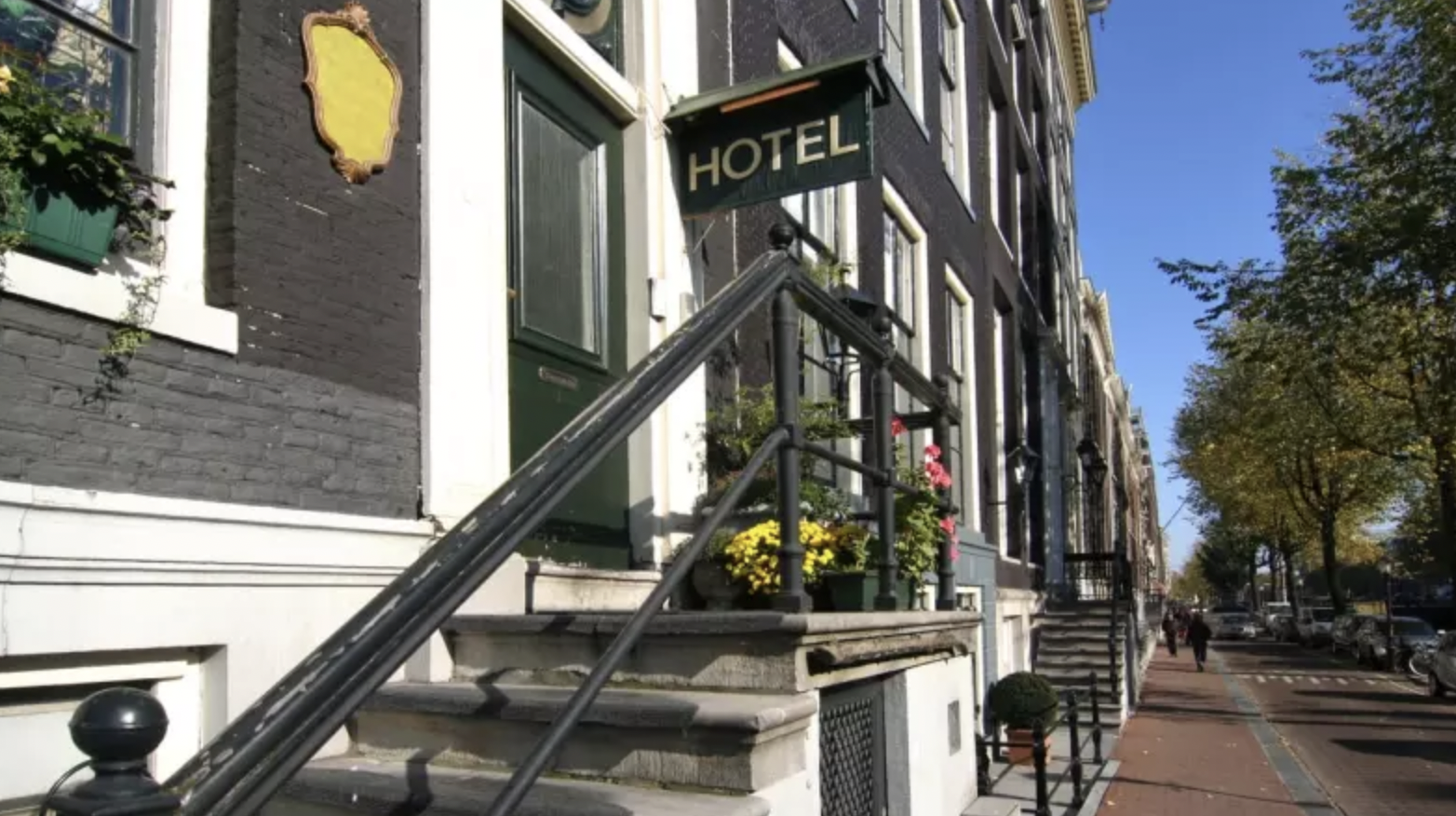 ---
The distinction between fixed and variable costs has blurred over time as technology, labor market conditions, and guest preferences have evolved. These trends have been exacerbated by changes in occupancy patterns post COVID.  Hotel owners and operators need to understand how these changes affect strategies for maximizing  profitability.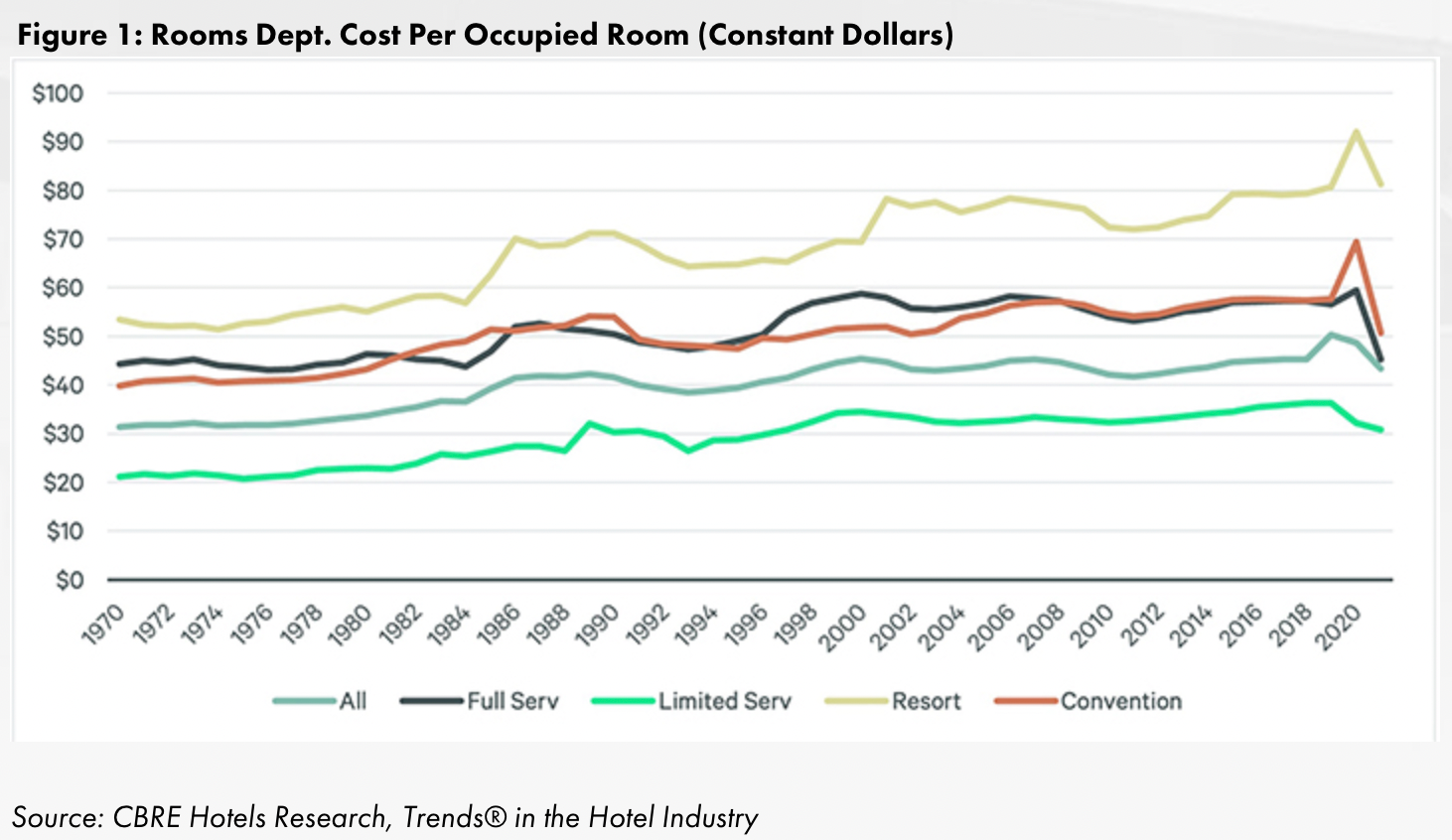 ---
It's hard to narrow down the key qualities of a successful hotel. We were able to decide on five categories hoteliers need to pay special attention to if they want to succeed.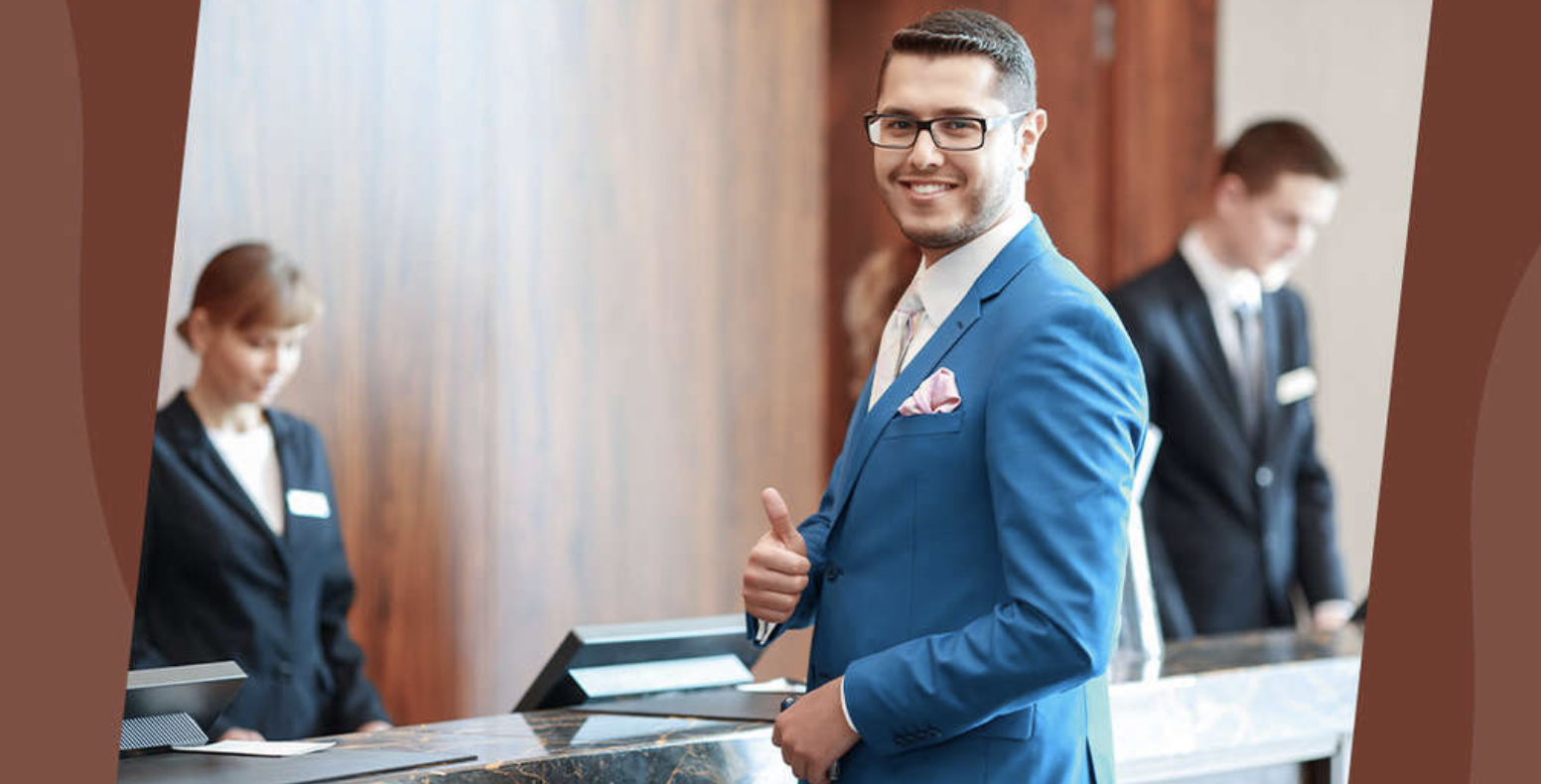 ---
HSMAI Academy