Weekly Insights. September 4, 2021
Best hospitality industry articles focused on 💵revenue, 📊markets, and 🎯strategy (Aug 29 - Sep 4, 2021).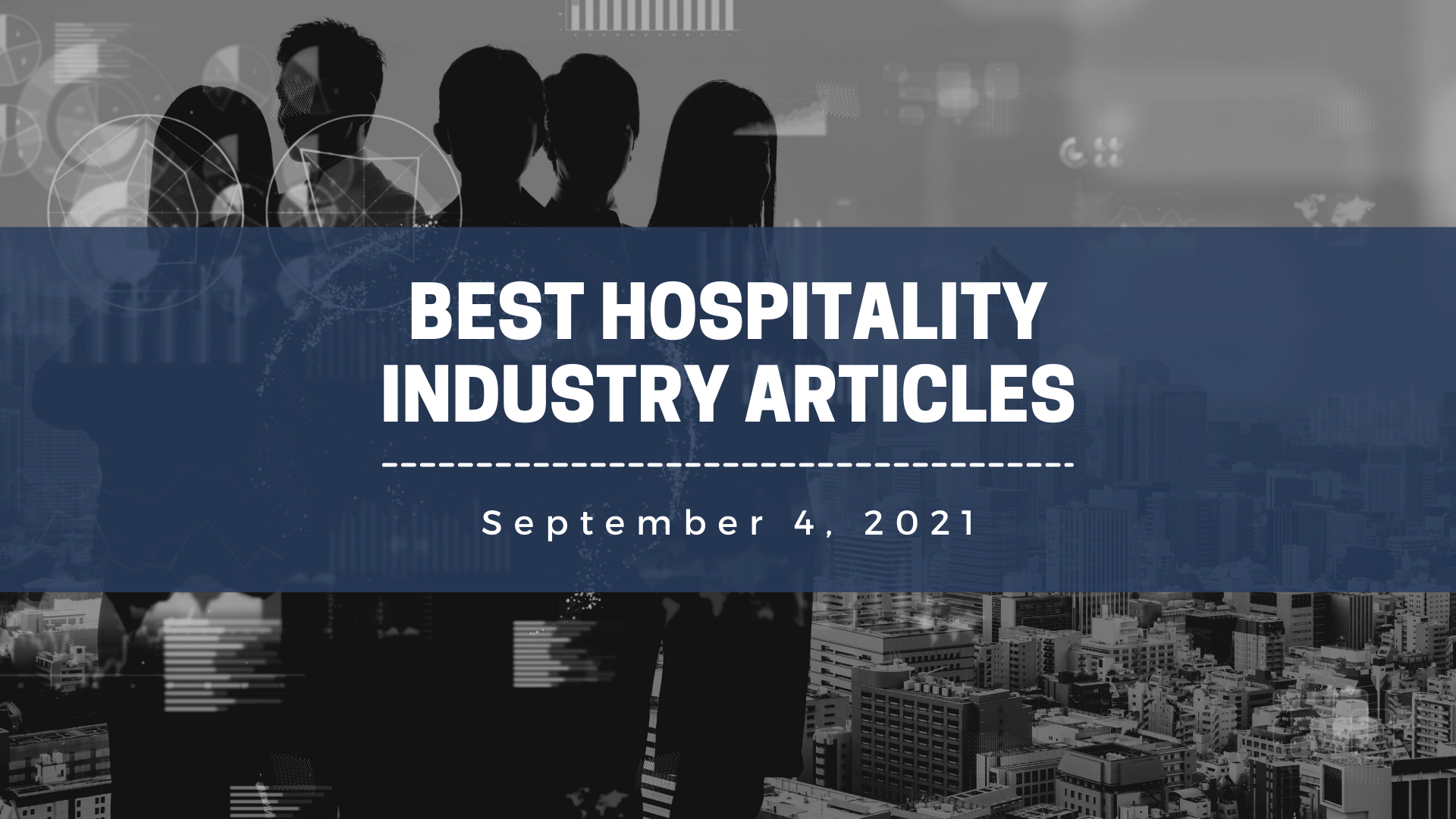 Essentially, what Revenue Managers are doing today (and what we're still teaching the new generation) is using historical internal occupancy data to predict number of expected booked rooms for a given day in the future and then limiting it by (in most cases) hotel capacity if the result exceeds 100% occupancy. Let's be honest with ourselves: with this approach, we're not predicting demand, we're predicting occupancy while absolutely ignoring the hotel's pricing strategy, and this is a big problem.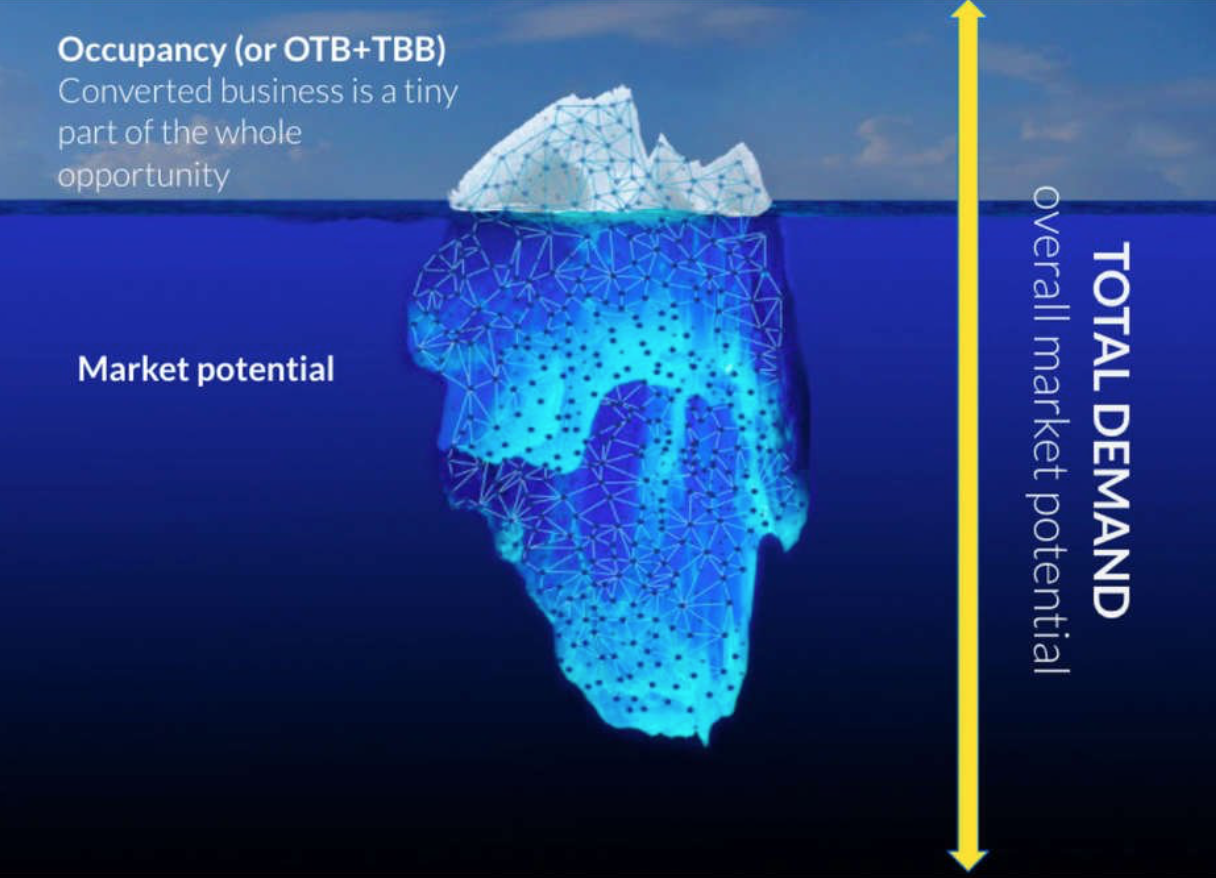 ---
How is revenue management being impacted as hotel teams around the world find new ways of working, often with fewer team members? How is the on-property revenue function changing? Are general managers getting more, or less, involved?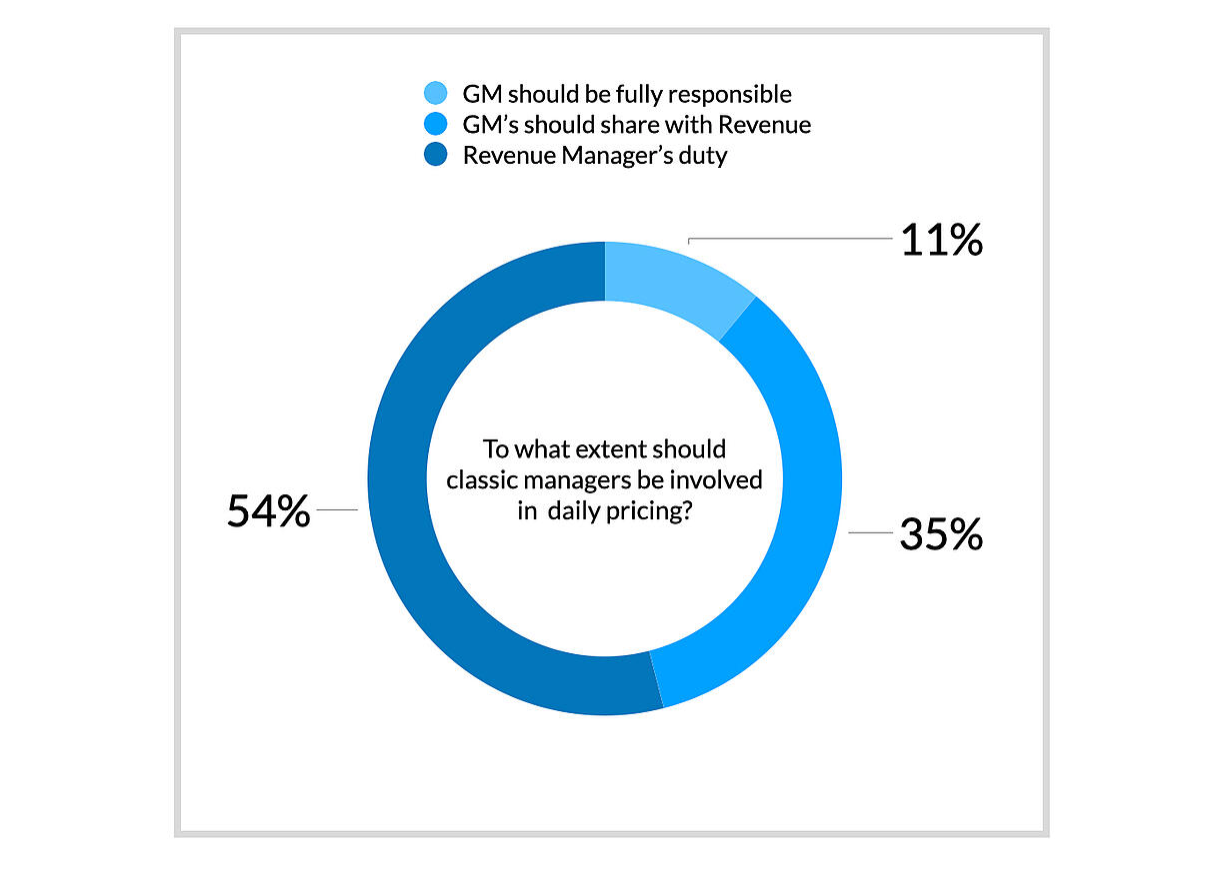 ---
Despite continued challenges due to the Delta variant, many countries around the world, thanks to successful vaccination programs, have started to relax travel restrictions and social distancing requirements. As a result, more travelers can now explore beyond their locality. But, as restrictions have relaxed and different parts of the world have become more accessible, what changes can be seen in consumer accommodation preferences?
To answer this and other questions as COVID-19 continues to disrupt travel, STR's Tourism Consumer Insights team has kept a close eye on tourism trends throughout the pandemic.
In this recent wave of research, conducted using our Traveler Panel, STR sought to find out if the accommodation preference changes seen in previous research were still evident, despite significant vaccination progress in many countries.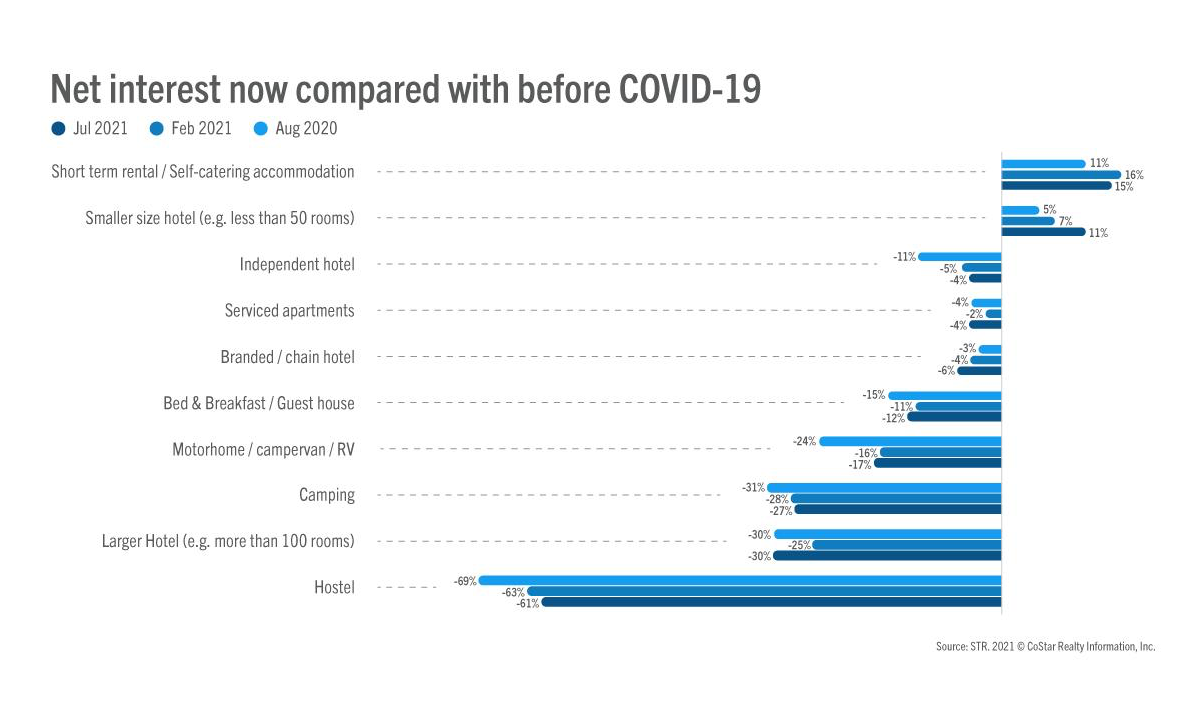 ---
There are a few key factors required to capturing the new traveler market. And, let's face it, brands who are fully embracing their travelers' fears and questions are going to position themselves ahead of everyone else. As a hospitality-focused company, we recommend these tips to fully embrace the post-pandemic traveler needs.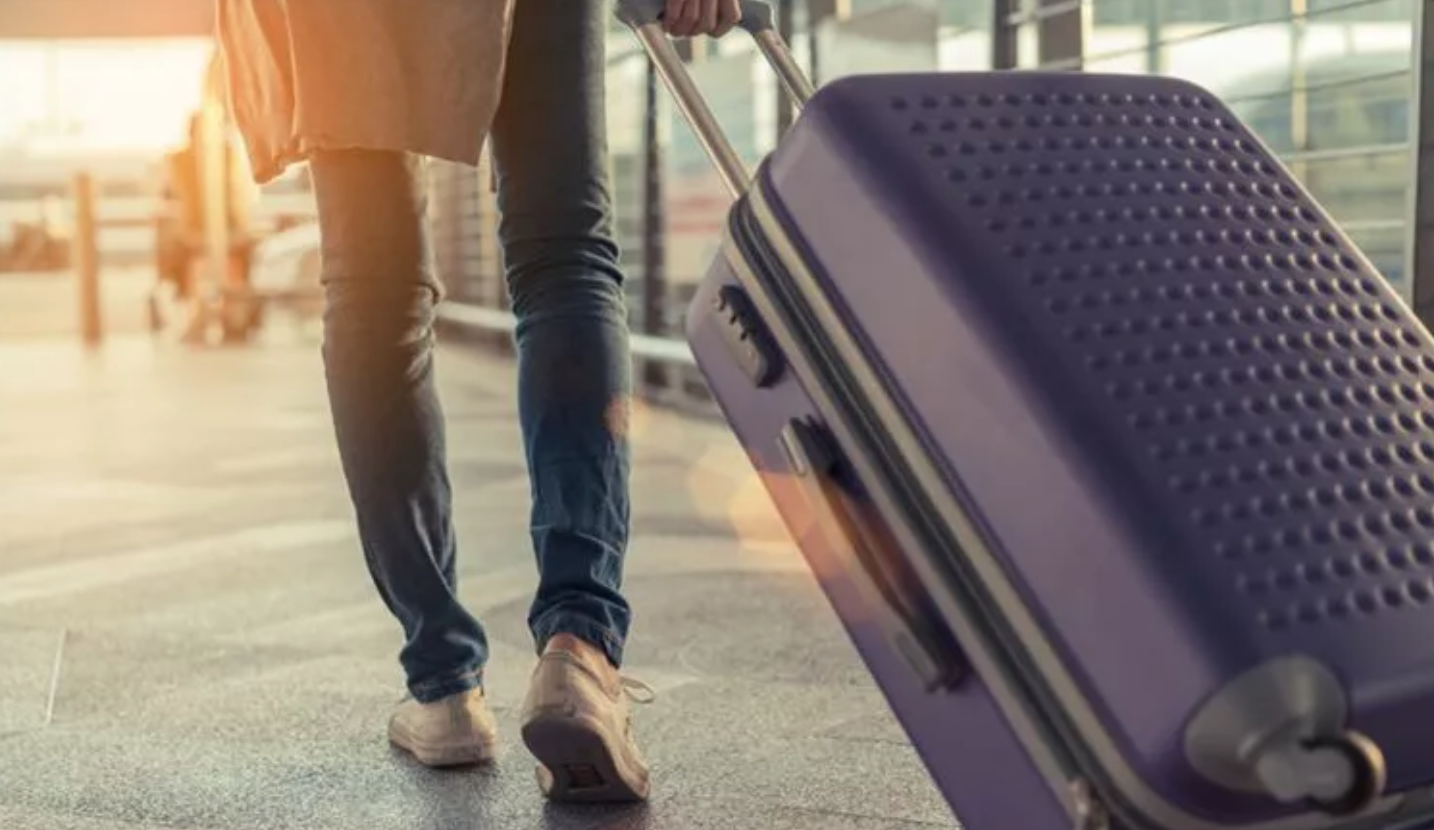 ---
The digital marketing game is evolving at a rapid pace. Many of the channels hoteliers traditionally relied on for acquiring guests – OTAs, metasearch channels, Google, Facebook – are placing a heightened emphasis on customer privacy, creating hurdles for how hotel marketers track the traveler's online booking journey. This is leading more hospitality digital marketers to shift from using third-party cookies to using their internal data – first-party cookies – for building better connections with their guests.
For all these reasons, hoteliers find themselves at an inflection point with an impetus on driving travelers to their direct websites and converting more direct bookings. Below, we outline several strategies hotels can implement now to ensure they're driving more direct traffic and then converting more of those lookers into bookers.

---
It is a no-brainer that peak seasons are preferred by hoteliers as they can enjoy high level of demand and therefore reach full hotel occupancy more easily. However, this period does not last forever. That is why hoteliers need to be proactive and able to forecast when the low season will occur. Being prepared for low period season can help hoteliers to better allocate hotel expenses and therefore to optimize its profitability. Also, the hospitality landscape changed so much those last decades that low season does not rhyme any more with low revenue. At the opposite, this is the opportunity for hoteliers to rethink their business and to propose a new guest experience aligned with market trends.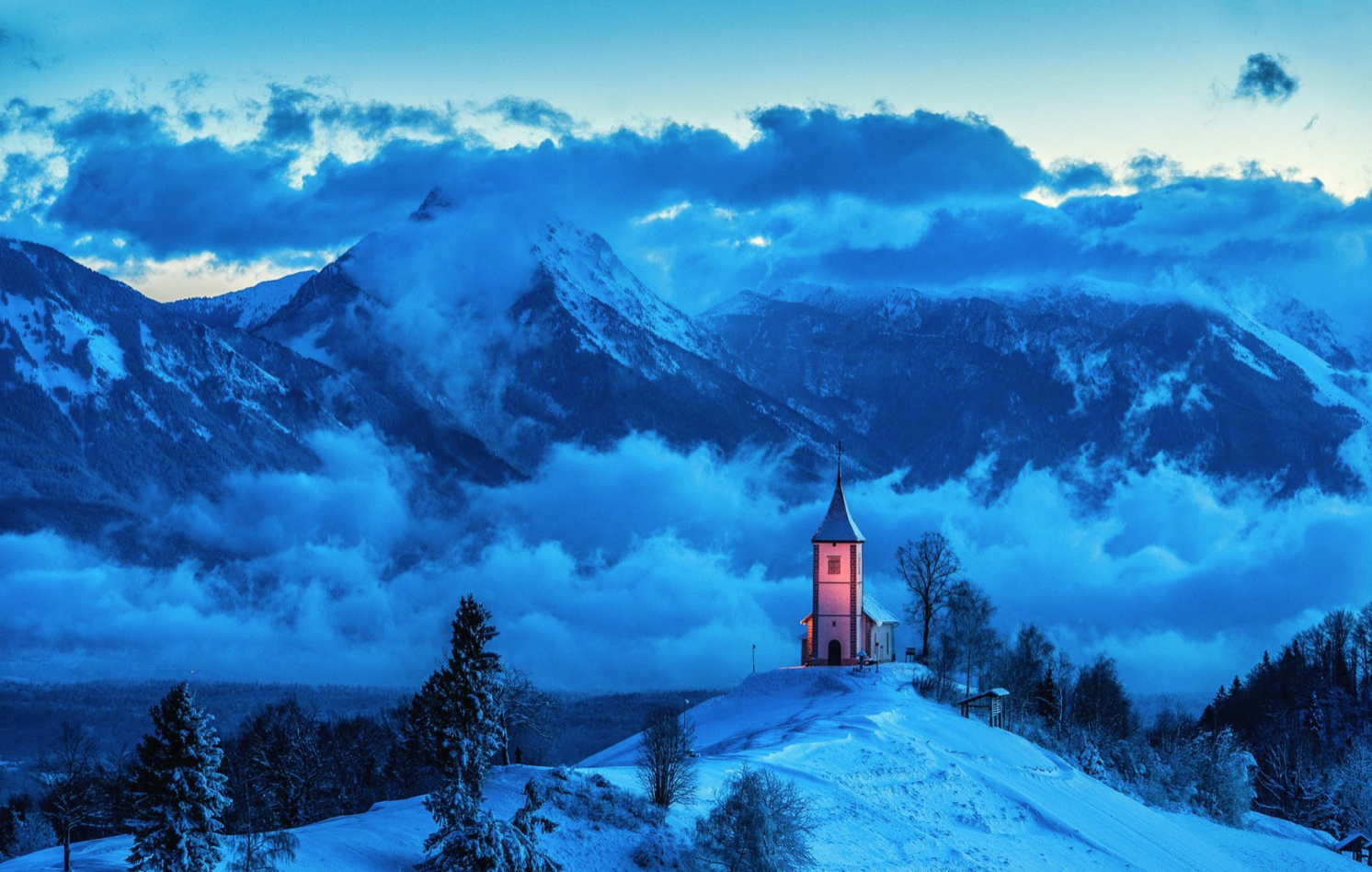 ---
What happens when demand is lower than expected? The general impression amongst many revenue managers is still that Revenue Management Systems (RMS) are not helpful when demand fizzles out. COVID was a case in point - many hoteliers panicked, froze their pricing and decided to stop using an RMS. Many considered it an expensive luxury and useless when demand was low.
And so the last 18 months has proved an unprecedented testing ground for when an RMS is faced with low demand. It turns out that, even on extremely low demand nights, an RMS will make significant amounts of extra money for a property.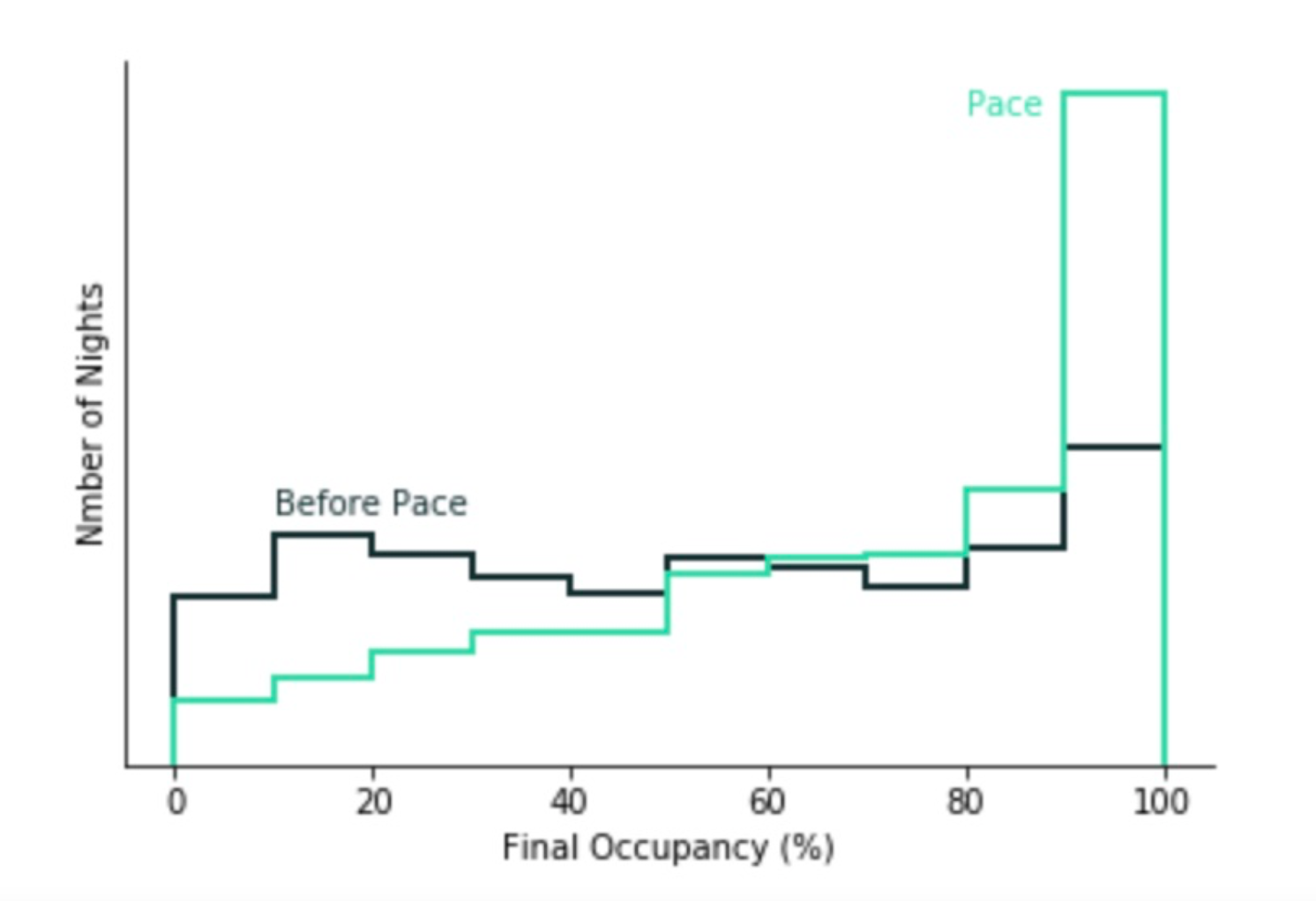 ---
---
HSMAI Academy