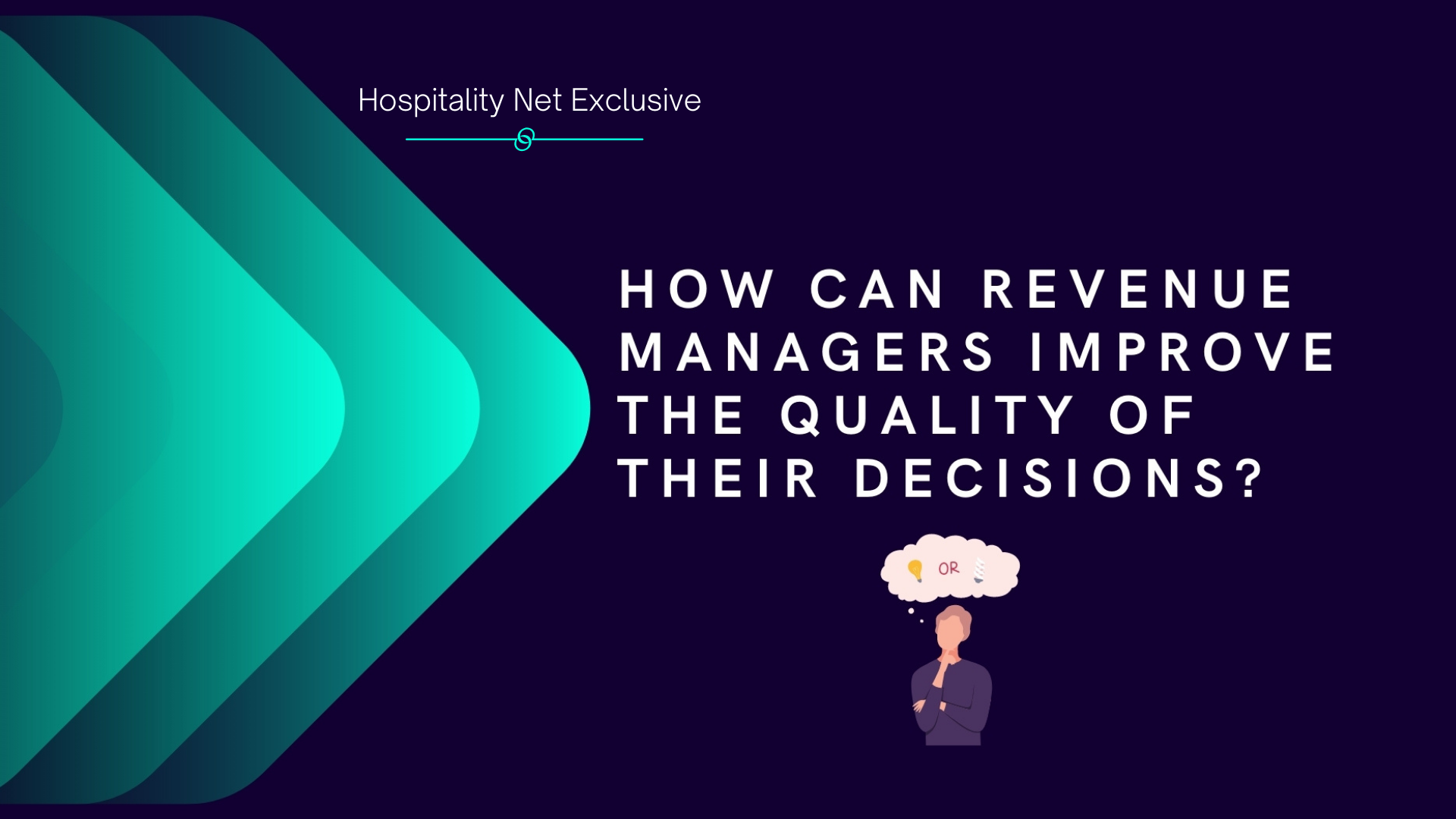 Hospitality Net Exclusive: How can revenue managers improve the quality of their decisions?
This article discusses how revenue managers can make better decisions by overcoming common traps and biases.
It's hard to underestimate the importance of effective, timely, and correct decisions. The revenue manager plays a crucial role in the hotel's financial success. The revenue leader is tasked with making decisions that will affect the hotel's bottom line. The quality of the decisions is of utmost importance.
What does the quality of the decisions depend on? Is being a revenue management expert sufficient to make high-quality decisions?
Recently, I came across a fantastic book by J. Edward Russo & Paul J. H. Schoemaker - "Decision traps: the ten barriers to brilliant decision-making and how to overcome them." Authors suggest that regardless of qualification and professional experience, people are subjected to biases and repeatedly make the same errors. They explore the components of these errors and detail how to rectify common decision-making mistakes. Dr. Russo and Dr. Schoemaker have improved the decision-making skills of thousands of Fortune 500 executives. Let's look at the main traps and discuss how revenue managers can avoid them.
The article is published exclusively on Hospitalitynet.org, the #1 ranked global hospitality website.
Please follow this link to read the full article.
---
---
Comments
Join the newsletter to receive the latest updates in your inbox.