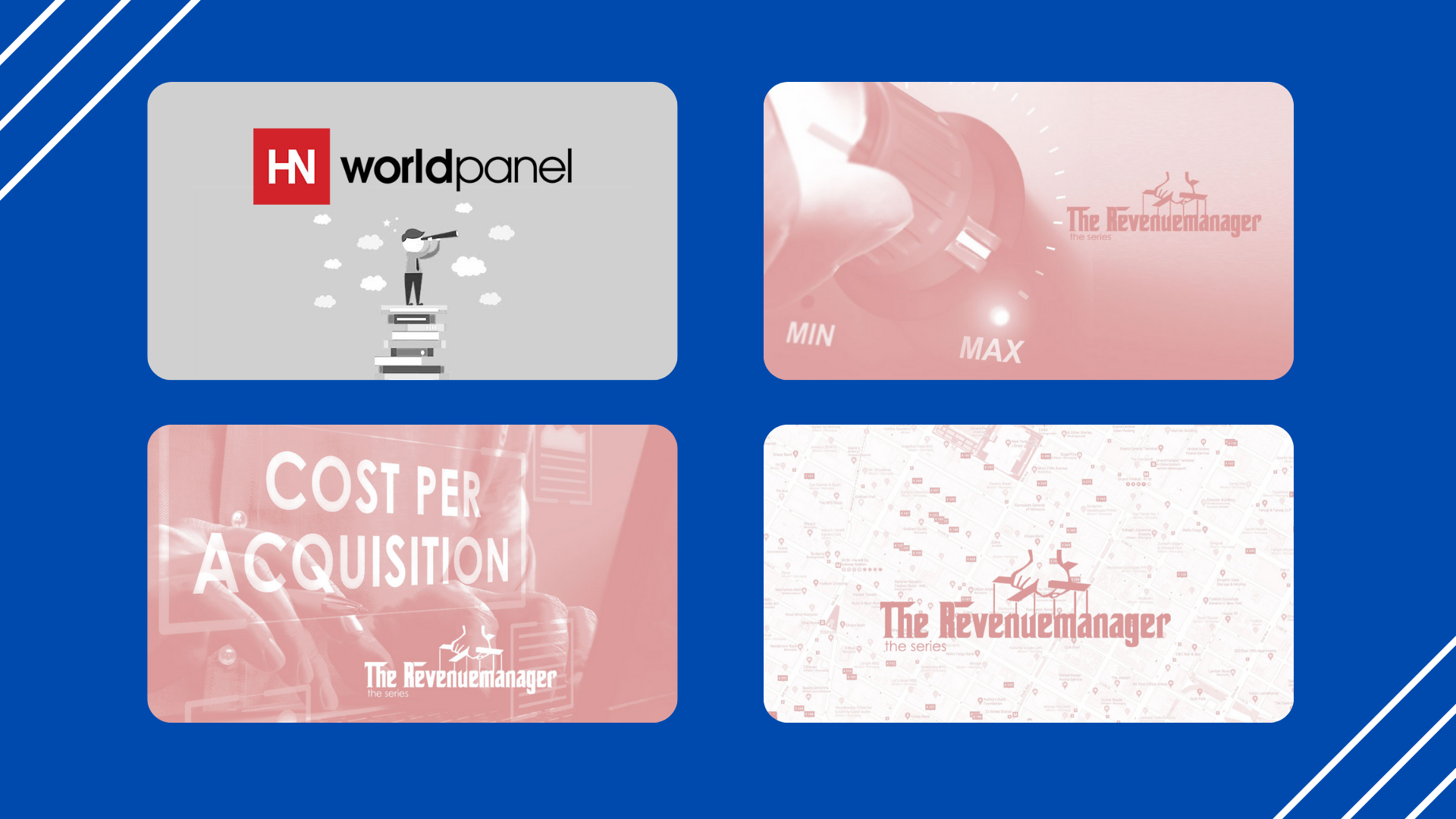 HN World Panel: Distribution strategy, benchmarking, and labor productivity
My viewpoints on three vital revenue management questions raised in the Hospitality Net's Revenue Optimization World Panel.
Hospitality Net's World Panel is a thought-leadership platform where hospitality-industry opinion leaders share insights, views, ideas and reactions on important issues and events currently affecting the hospitality business.
I had an opportunity to contribute to the three recent discussions (The Revenuemanager Series) and would like to share my viewpoints. The panel published views of many great industry leaders and I recommend following the links to read all expert opinions. The live streaming events complement the published viewpoints and I share recordings in this post as well.
Can a global reset actually be a good thing, after all, forcing the industry to get more done with fewer resources? Or will this trend damage the guest experience in the long run?
Travel demand will come back, allowing hotels to open positions and hire back staff members. The question is, what should be the post-COVID19 labor strategy? The pandemic taught hotels to do more with fewer resources and showed the importance of hospitality technologies. Does this mean that hotels should operate with minimum staff and implement robots and technological solutions at all stages of the customer journey? It's up for the debate. The universal model that will be suitable for every hotel does not exist.
These are some considerations to keep in mind:
Hotels need to find a balance between technology and humans. The goal should never be to replace as many positions with robots as possible. Instead, technology should help free up staff members' time and re-direct it towards learning about the guests, interacting with the guests, and creating customized experiences. Emotional connection with hotel employees is a competitive advantage and the reason why guests come back to the hotel. The time spent by the hotel team to develop such connections and create personalized experiences for guests is an investment in the hotel's future.
Technology should replace routine tedious tasks, decrease the workload and reduce the stress levels of the staff members by optimizing the processes. Bored, overworked, and stressed employees won't be able to create a pleasant guest experience. If the hotel takes good care of its staff members, they will take good care of the hotel's guests.
It's vital to know the needs and preferences of the hotel's main segments. Different customers have different perceptions towards technology and definitions of good service. Hoteliers should find the right balance between technology and humans that will suit their guests. Digital check-in might be a great idea for the younger generation, but if most hotel guests are boomers and prefer in-person conversations, the hotel should think twice before replacing front desk staff with check-in kiosks.
It's essential to know the difference between service and hospitality. Service is a process (luggage delivered to the room). Hospitality is an attitude (courteous, smiling, welcoming, and caring staff member). Technology can help optimize services, but it will never create an emotional connection. Hence, humans are and always will be at the heart of the hospitality business.
---
How can hotels calculate the cost-per-acquisition of each channel? What should be taken into consideration? And how can this analysis influence one's distribution decisions?
When creating a distribution strategy for the hotel, it's vital to consider channel-specific acquisition and distribution costs. But should it be the primary factor when choosing a hotel's distribution mix?
I think that before calculating channel costs, hoteliers need to answer the following questions:
Which segments book through a specific distribution channel?
Will the hotel get access to these guest segments through other channels?
Does the distribution channel generate unique demand?
Does the distribution channel generate demand in high or low demand periods?
How much ancillary revenue hotel generates from guests booked via a specific channel?
Once these questions are answered, it's time to calculate distribution costs per channel. Naturally, hotels want to sell rooms via channels that have the lowest distribution costs. But can hotels afford to ignore less profitable channels?
In my opinion, hoteliers should consider channel-specific demand, ancillary spending, seasonality, and costs to answer this question. For example, if the distribution channel is expensive, but it brings demand that will not be booked through other channels or guests that book via this channel tend to spend more in hotel outlets than channel should be part of the distribution mix.
What if the channel is expensive and demand is not unique? In this case, hotels should develop a strategy to move customers from expensive channels to less costly channels (shift share).
What if two channels have unique demand and it's a high demand period for the hotel? The hotel should give preference to the distribution channels that have lower distribution costs and higher ancillary spending.
To conclude, hotels should not base distribution decisions only on channel costs. Instead, a variety of other important factors should be considered. Only when hoteliers see that whole picture can they make strategic decisions that will maximize profitability.
---
How to clearly identify the proper comp set? How should a hotel judge its performance, when most of the traditional KPIs have become meaningless?
There is a need to re-examine traditional competitive sets. Pandemic disrupted the markets and urged hotels to adapt. Hotels had to create new offers, change segmentation and pricing strategies. Some properties were permanently closed. Chances are the hotel's pre-pandemic comp set is no longer relevant, and new competition emerged.
Another question is to what extent can hotels rely on benchmarking data? Pandemic created an enormous disruption, and hoteliers can not be sure that competitors' data and actions are always reliable market demand indicators. The competition is also struggling with forecasting, pricing, and benchmarking.
In my opinion, hoteliers should:
create several competitive sets and closely monitor how properties in the market evolve their post-pandemic strategies to identify hotel's true competition
take advantage of STR's "Composite Comp Set" solution that gives flexibility and resolves "sufficiency" issues caused by the pandemic
explore the idea of a "Dynamic Comp Set" suggested by OTA Insight- competitors change in line with market shifts to position the hotel against the most relevant comp set
give more weight to the hotel's internal data. Short-term trends are especially valuable when forecasting future demand (last 7 Mondays, last 7 Tuesdays, etc.). BI that provides forward-looking market demand is also a must-have tool for revenue managers
use indexing to baseline period pre-pandemic (2019) to understand recovery pace for the hotel and competition (Demand for the first week of June 2021 / Demand for the first week of June 2019 *100)
---
Comments
Join the newsletter to receive the latest updates in your inbox.