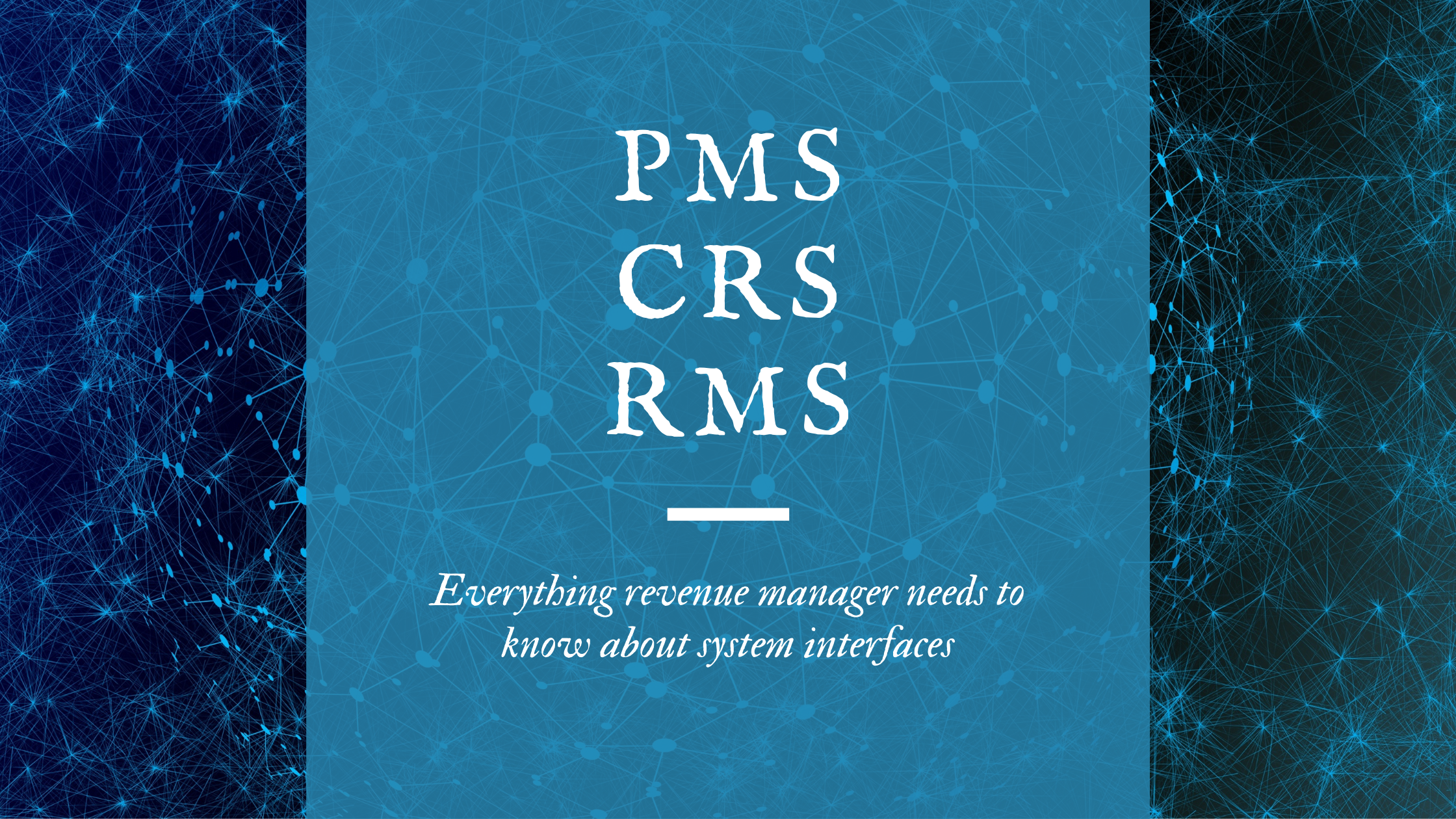 PMS, CRS, RMS: Everything revenue manager needs to know about system interfaces
This article explains how system interfaces work, how to troubleshoot common errors, and how to avoid potential issues when managing rates and inventory.
The Challenges
The success of a revenue management strategy always comes down to execution. It does not matter how well price changes and stay restrictions are planned if they can not be activated correctly and at the right time. Hospitality systems are meant to help hotels with complex tasks of inventory management, pricing, and distribution. However, revenue managers are not IT experts and frequently face technical challenges that lie beyond the scope of their expertise.
Room sold in PMS but still available on the hotel's website?
2-night minimum lengths of stay restriction is set in PMS and CRS, but guest can still book a 1-night stay on Expedia?
Different rates in PMS and online?
The hotel is sold out, overbooking is closed, but reservations are still coming?
Sounds familiar?
The nature of these challenges requires fast resolution because they directly affect revenue and customer satisfaction. On the other hand, the complexity of systems and various connectivity types prevent fixing these issues fast unless the revenue manager knows the specifics well.
This article aims to explain how system interfaces work, how to troubleshoot typical errors, and how to avoid potential issues when managing rates and inventory. Every hotel has its unique systems and connectivity setup. We will go over the typical logic behind the interfaces.
Terminology
Let's look at the terminology that is used in this article:
Property Management System (PMS) - the system used by property staff to manage inventory, rates, housekeeping, front office, billing, etc.
Central Reservation System (CRS) - the system that connects the hotel to all distribution channels. Instead of connecting PMS to each channel separately (OTAs, GDS, Call center), the hotel connects to CRS, and CRS manages connectivity to all channels.
Distribution Channels (DC) - various channels used to sell hotel rooms (Hotel's booking engine, Central Reservations, Travel Agents, Dynamic FITs, Expedia, Booking.com, and other OTAs)
Revenue Management System (RMS) - the system that sets the rates for the hotel based on its unique algorithms.
Master Rate Code (MRC) - base rate code built for all room types. All other rate types are based on it (for example -$30; -25%; +$40 package element, same rate but OTA rate code, etc.). The revenue manager or RMS updates just this one rate code, and all other rates follow. The exception is static contracted rates that are not managed dynamically.
Now, let's look at the two most common setups: Hotel that does not use RMS and hotel utilizing RMS to set the room rates.
Join the newsletter to receive the latest updates in your inbox.