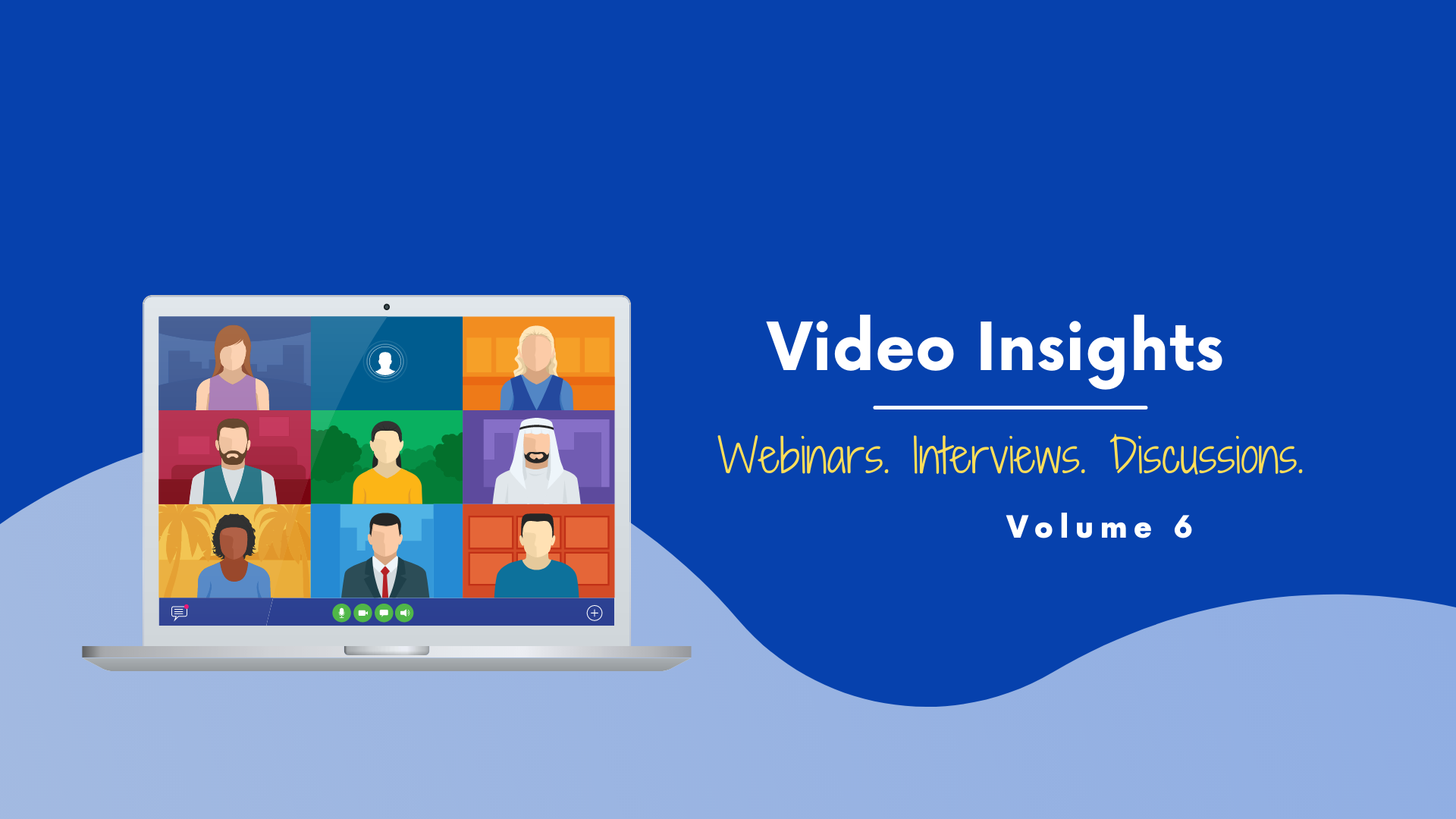 Video Insights: Webinars & Discussions (Volume 6)
Best hospitality industry webinars, interviews, discussions focused on revenue management, marketing, technology, strategy (July 23 - Aug 5).
THE REVENUEMANAGER: What's new in the toolbox? - episode #8
Nothing divides revenue managers more than the discussion around artificial intelligence and machine learning. The two schools of thought fall into the category of technophobics and technophiles, with AI-enthusiasts on one side and Luddites on the other. As usual, in medio stat virtus, so it's time to ask the right questions about the use of AI, ML, BI, blockchain, advanced analytics, etc. in our industry. What, if any, technology(ies) can facilitate the work of revenue managers? And will revenue management as we know it disappear with the rise of AI?
---
Revenue Management Technology: Leadership & Data Science
During the event, you will hear the CEOs & CTOs of the top RMS companies – IDeaS Revenue Solutions, Lybra | Assistant RMS, Atomize, Pace Revenue & Beonprice – share their expertise & knowledge about revenue management & data science, to help hoteliers better understand data science (and how data science-based RMS will help you set the most accurate rates) and the future of revenue management.
Chapter 1
Chapter 2
---
Revenue HACKS: Rate disparity
Rate disparity - when will it end?
---
How Hotels Can Create Positive Social Change
In this video, we hear from Brune Poirson, chief sustainability officer of Accor Group, in discussion with Matt Heidkamp, head of creative strategy at Skift, on how hotels can create lasting positive social impact in travel's new era.
---
Why Hotel Marketing Needs to Move Beyond ROI and ROAS
We discuss how there needs to be a change in hotel marketing mindset, what other KPIs should be considered to truly determine hotel performance, and what additional data sets need to be looked at to better inform strategies and decisions.
---
Hot Topics—Planning Ahead: Returning To Meetings & Business Travel
The meetings and group business is a vital source of revenue for the hotel industry, but it has returned slowly as the world reopens. Our Hot Topics session focuses on the current progress, as well as what meetings and groups will be like moving forward.
---
Hotel Reputation Cultivation
Travel is back, but our travelers' needs have changed. We all know how expensive it is to acquire new customers. So why are we as an industry so satisfied with 70%-80% guest satisfaction? Are we doomed to spend ever-increasing resources to acquire new guests, while at the same time losing a significant percentage of our guests due to dissatisfaction or a simple lack of loyalty?
There is a better way. And there has never been a better time for hospitality to break down silos and fully activate and align our teams in a commitment to deliver on our brand promises.
---
---
HSMAI Academy
Comments
Join the newsletter to receive the latest updates in your inbox.