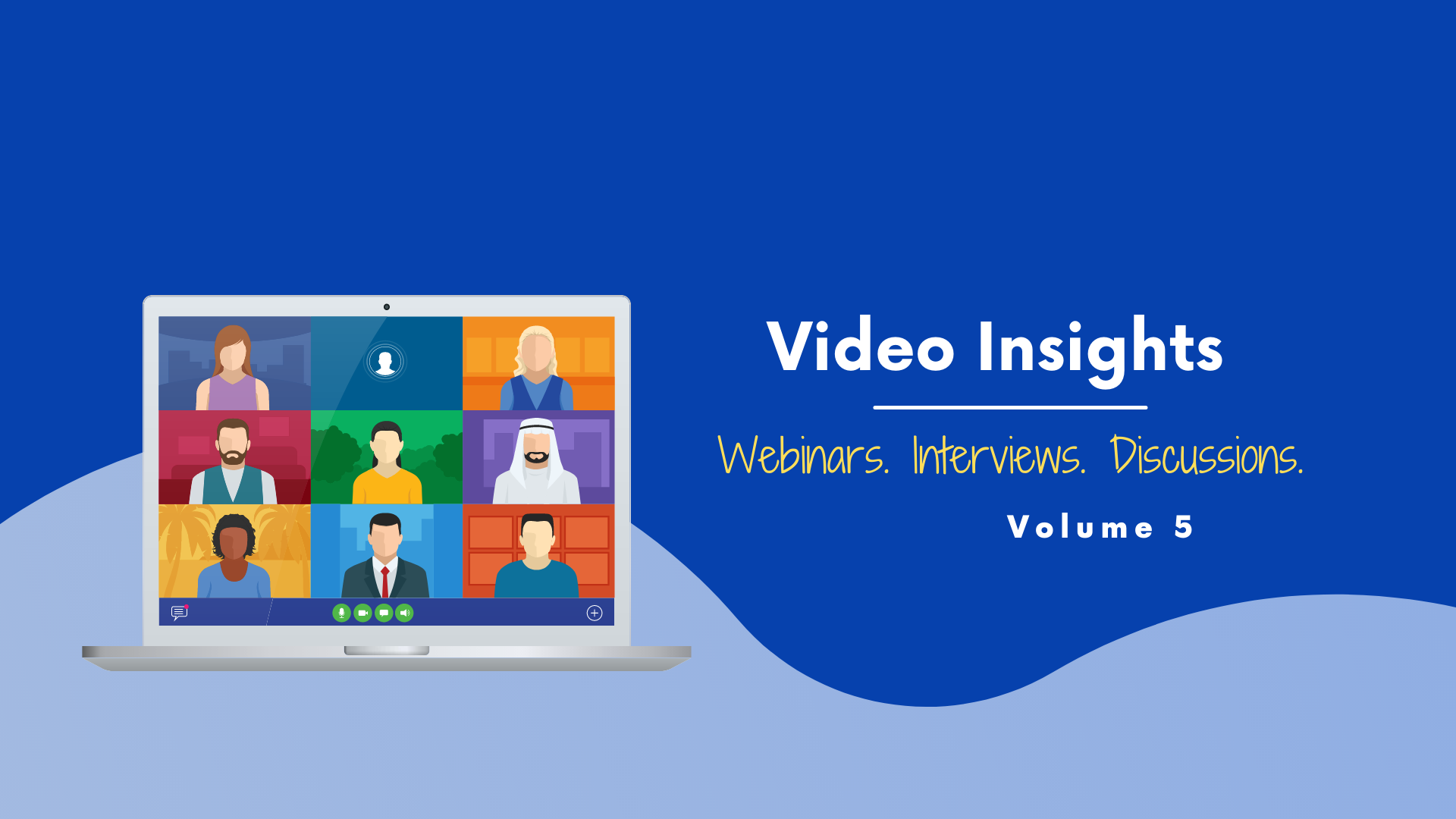 Video Insights: Webinars & Discussions (Volume 5)
Best hospitality industry webinars, interviews, discussions focused on revenue management, marketing, technology, strategy (July 1 - July 22).
THE REVENUEMANAGER: Creative Revenue Management - episode #7
How can hotels sell their spaces in times of crisis?
During the COVID-19 pandemic, nearly 1 Billion rooms have gone unsold every week in the US only. With so much unsold space, hotels had to become creative with their offers and packages. Out-of-the-box thinking is the only way to survive this "Black Swan," but how can hotels get the best out of their spaces? What new ways of selling rooms and ancillary products should the industry implement to be successful in 2021-22?
---
HN World Panel LIVE: Solving Labor Shortage Through Technology
How can the hospitality industry solve the current labor shortages and unsustainable labor costs through technology innovations, automation, mobility, robotization, and next-gen technology applications?
---
Avoid the most costly and common mistakes hotels often make when it comes to reviews and reputation
In this interview, you will meet Adele Gutman Milne. She has been honored as one of the Top 25 Most Extraordinary Minds in Sales & Marketing by the Hospitality Sales and Marketing Association International (HSMAI) for achieving unprecedented results in driving revenue through Guest Experience, Reputation Optimization, and Culture.
---
Revenue HACKS: Price strategy
What should you offer today or tomorrow? What should you offer next week or next month? How can you motivate people to book now?
---
The Future of F&B 2021
European experts in Hospitality will discuss how the Hotel Food & Beverage industry is changing, due to consumer behavior and global disruptors. A wide discussion covering traditional luxury to lifestyle brands, local to global, and top-level strategy to detailed operations.
---
The Push for Direct: Will Hotels Take a Stand or Accept a Hand?
Is now the best time for hotels to push their direct booking strategies and loyalty programs with customers? Or will they need intermediaries more than ever as they reboot?
---
Michael Levie: Transformational thinking will save hotel industry post-pandemic
Michael Levie is co-founder and operations chief of Citizen M, a tech-forward luxury lifestyle hotel brand that caters to the frequent traveler, the mobile citizen. He has built a company culture that encourages creativity and 'what-if' thinking. In this episode Lodging Luminaries host, Jason Freed talks with Levie about the importance of opening yourself to transformational ideas as the global hotel industry emerges from the wreckage of the coronavirus crisis.
---
The Power of First-party Data: How Technology Can Elevate the Guest Journey
First-party data is the information your guest entrusts to you and helps you build an authentic relationship with them based on interactions with your brand across numerous consumer touchpoints. Learn how you can access the true value of this data and consolidate your systems to enhance guest experience and create memorable moments invaluable ways.
---
---
Comments
Join the newsletter to receive the latest updates in your inbox.