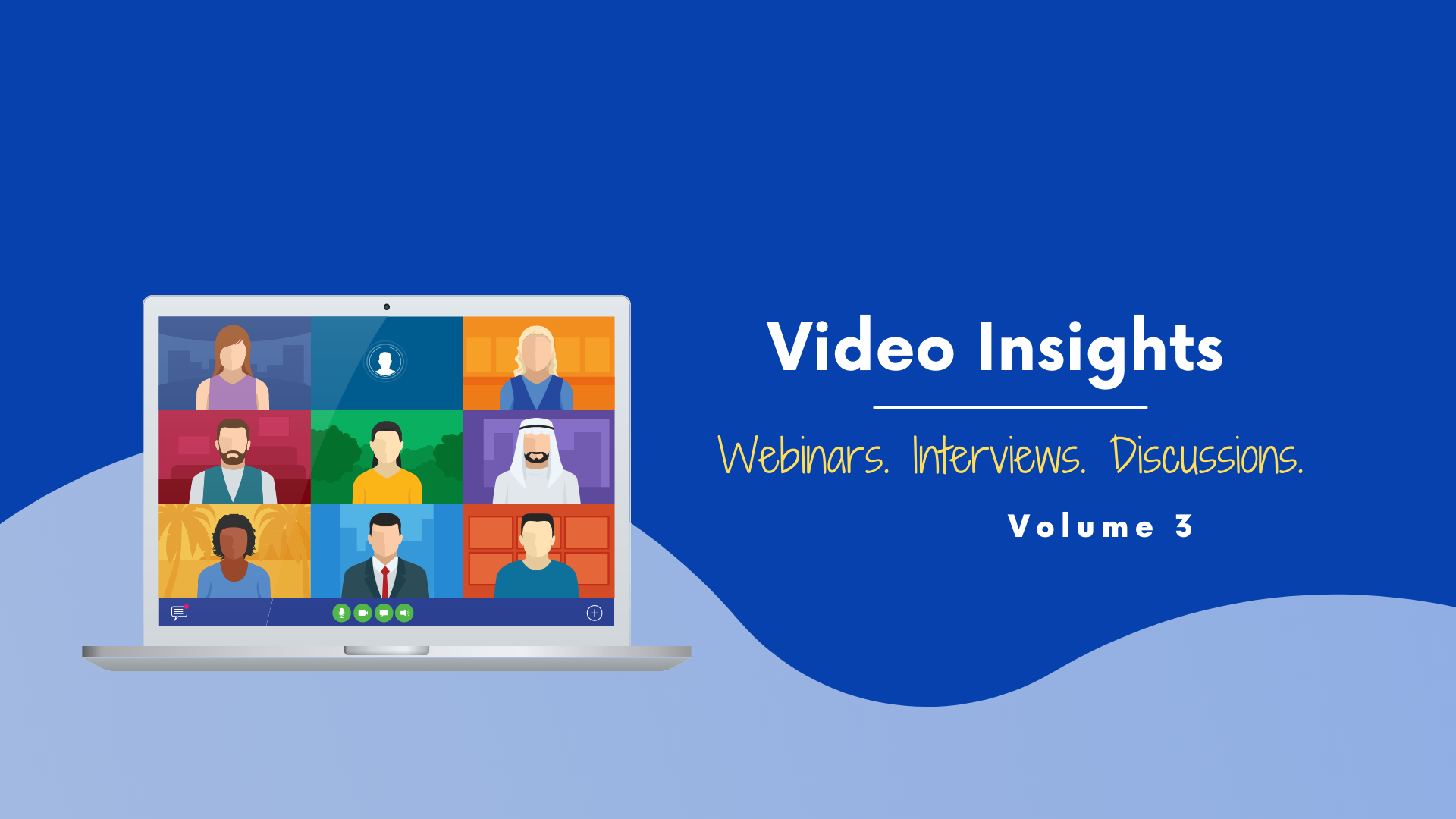 Video Insights: Webinars & Discussions (Volume 3)
Best hospitality industry webinars, interviews, discussions focused on revenue management, marketing, technology, strategy (May 27 - June 10).
THE REVENUEMANAGER: Cost Optimization & Profitability - episode #5
Cost-optimization has always been a central notion in revenue management. That being said, the pandemic brought renewed attention to the topic. Today, more than ever, proper cost control is crucial to navigate these difficult waters and prepare for the "new normal." Whether we like it or not, every single decision revenue managers take on a daily basis, has an impact on the bottom line, meaning that revenue management is not only about optimizing the revenue streams, but also about increasing profitability. Favoring the distribution channels with the highest profit has become imperative in our industry.
But how can hotels calculate the cost-per-acquisition of each channel?
What should be taken into consideration? And how can this analysis influence one's distribution decisions?
---
Listen, learn and earn from your hotel guests
Cendyn along with eHotelier and  Guestrevu held an expert-led discussion on how to listen, learn and earn from your guests as well as how you can build traveler confidence during the travel recovery.
---
Ramping up for summer: Proven hotel strategies to capture your domestic market
In this week's discussion, we'll be chatting to Amanda Du, Head of E-commerce at PentaHotels, and taking a deep dive into the brand's strategy around the domestic market to understand how they are effectively welcoming more and more locals to their properties.
What are the steps to building a powerful domestic market strategy?
How can you adapt your hotel's offering and services for locals?
Which marketing tactics have proven to be the most effective to boost bookings?
---
How revenue managers should communicate their message
Marcos Cadena, Vice President Digital Marketing, Distribution, CRM, Loyalty, Partnerships & Head of Data Privacy at Minor International speaks about best practices in data visualization.
---
Revenue HACKS: The age of Zoom - what will happen to meetings & events?
What will happen to the meetings & events business if everything is on Zoom?
Guest speaker and hosts:
Cathy Joyce - Director of Communications at MPI UK & Ireland Chapter
Malin Steffensen - Sales Manager at Grand Hôtel Stockholm
Khristina Quigley – Key Account Director at Hoist Group
Sheila Krishnan - Revenue Management Consultant, SK Consultancy
Calvin Tilokee – CEO & Creative Director at Revpar Media
---
ARM DOORS AND CROSS-CHECK
What is the current state and future of international travel?
FEATURING: Dan Richards, Chief Executive Officer of Global Rescue LLC
---
Leading through a pandemic: Marriott's newest CEO on challenges and opportunities
Interview with Anthony Capuano, CEO Marriott International
---
---
Comments
Join the newsletter to receive the latest updates in your inbox.