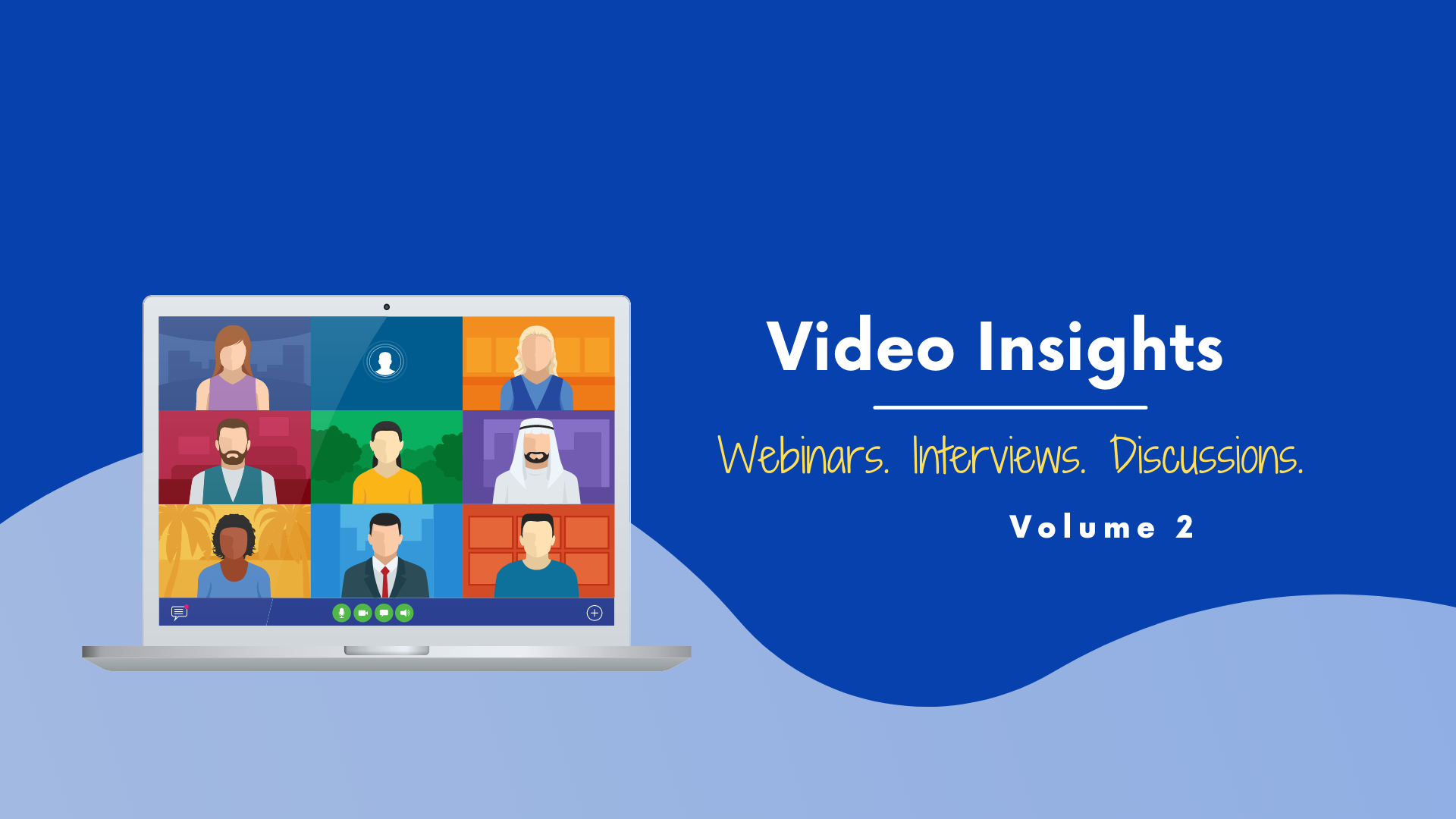 Video Insights: Webinars & Discussions (Volume 2)
Best hospitality industry webinars, interviews, discussions focused on revenue management, marketing, technology, strategy (May 13 - May 26).
CITIES ON THE RISE?
Will leisure and business travel return to the cities?
FEATURING: Fred Dixon - President & CEO of NYC & Company and Keith Tan - Chief Executive of the Singapore Tourism Board
---
How digital transformation is driving the digital customer experience
Remy Merckx – Travel Industry, Digital Expert
Loren Gray - Founder & CEO at Hospitality Digital Marketing and a past chair of the Digital Marketing Council of HSMAI America
---
The Golden Age of Hotel Technology
Discussion on how we have entered the golden age of hotel technology and those who leverage new innovations will meet new guest expectations while jumping ahead in their respective compsets.
An expert panel discussion with the 5 leading hotel software vendors: David Purcell, Director Software Development at Infor, Kevin King, COO at Shiji Group, Bob Graham, CEO at Eventtemple, Vincent Goemaere, CEO and Founder at StarDekk, Laurent Cardot, CEO and Co-Founder Ariane Systems, Jos Schaap CEO and Co-Founder at ROOMDEX.
---
HSMAI Customer Insight: Expect An Onslaught Of Travelers Soon
According to their latest consumer research, Fuel says, "We've already seen a giant boom in some markets over the last 6 weeks of people booking hotel rooms. Some properties are seeing more than double the revenue booked online compared to 2019. The data in this survey shows that people are ready NOW to research, book, and travel in the very near future. "
Hear insights into the finding prepared for HSMAI by Melissa Kavanaugh, Fuel's Director of Analytics.
---
THE REVENUEMANAGER: Focus on Productivity - episode #4
With many hotels having to lay off staff and run operations with skeleton crews only, productivity has increasingly come into focus. How does this affect hotels, and what can hoteliers do to navigate this?
Panelist:
Claire Hemphil, Head of Revenue & Systems Management at Whittlebury Hall Conference, Training Centre, Hotel & Spa
Julien Barré, Director of Revenue and Reservations at Rosewood Hotel
Pablo Torres, Hotel Consultant & Trainer at TSA Solutions
Moderated by Scott Dahl, Master's Program Director - Les Roches Global Hospitality
---
How has Covid Affected Hotels?
Sherri Kimes is a globally recognized revenue management expert. She is a Professor at the Cornell University School of Hotel Administration and has been teaching, conducting research, and consulting for over 25 years.
Sherri Kimes and Dave Roberts recently completed a study on the impact of Covid on hotels. Here's a short video that summarizes the major findings.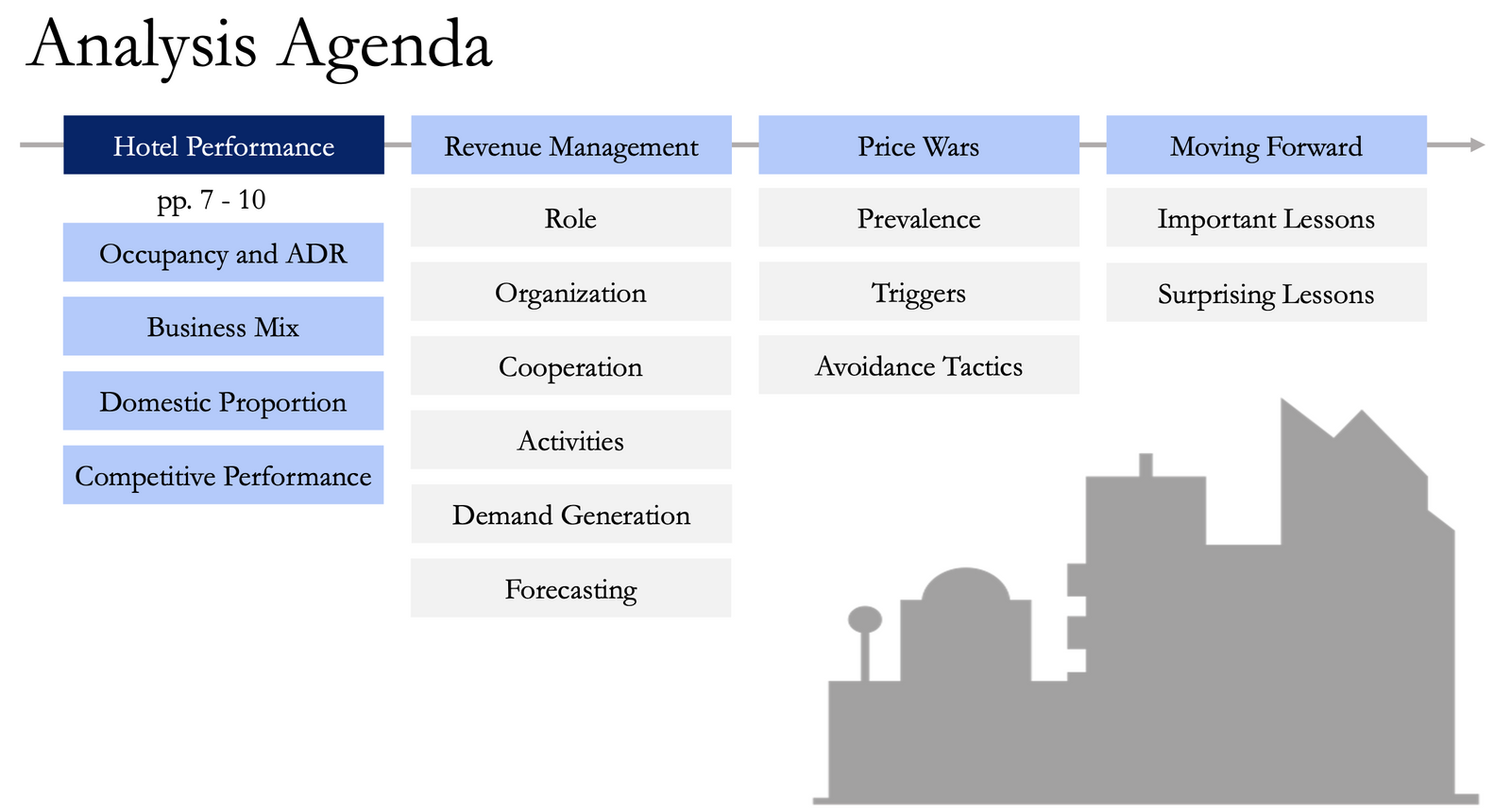 ---
Revenue HACKS: How to budget, forecast and plan?
Guest speaker and hosts:
David Lund - Hotel Financial Coach
Khristina Quigley – Key Account Director at Hoist Group
Sheila Krishnan - Revenue Management Consultant, SK Consultancy
Thibault Catala, Founder & Managing Director, Catala Consulting
Calvin Tilokee – CEO & Creative Director at Revpar Media
---
What are the Global Tourism Recovery Trends & Challenges
Projecting the future for tourism and hospitality is a challenge under the current circumstances. There are many paths to success but there are several challenges along the way. How will this sector change as the recovery begins?
Hospitality Talks is thrilled to bring three professionals together that have a global vantage point. We are joined by Alex Dichter – Senior Partner, McKinsey & Company; Aradhana Khowala – Chief Executive Officer, Aptamind Partners, and Virginia Messina – Senior Vice President Advocacy, World Tourism & Travel Council.
---
---
Comments
Join the newsletter to receive the latest updates in your inbox.