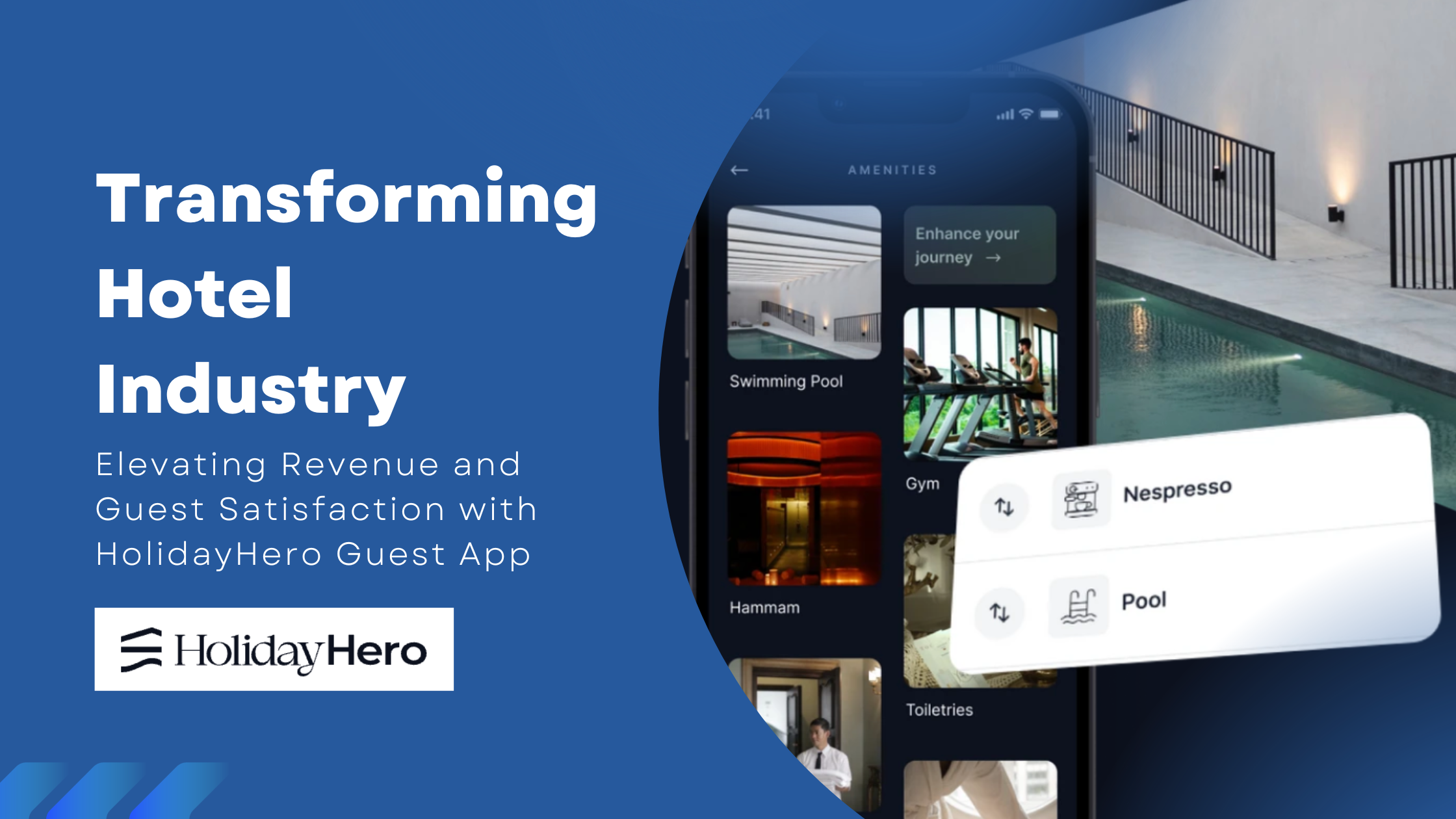 Transforming Hotel Industry: Elevating Revenue and Guest Satisfaction with HolidayHero Guest App
HolidayHero is a guest experience platform, that provides guest app solutions designed to enhance guest satisfaction and drive revenue growth.
In the competitive world of the hotel industry, boosting revenue while ensuring guest satisfaction is the ultimate goal for every hotelier. In this digital age, technology plays a pivotal role in achieving these objectives, and one such tool that has been making waves is the HolidayHero guest app. As a SaaS guest experience software provider, HolidayHero enhances guest satisfaction and minimizes costs, making it a cost-effective solution for hotels looking to stay ahead of the curve.
The Role of Guest Experience Applications in the Hotel Industry
Guest experience applications are reshaping the industry, offering hyper-personalization and streamlining the guest journey from booking to checkout. These apps facilitate real-time communication, providing convenience and fostering engagement by offering local insights and digital concierge services. Furthermore, they provide invaluable data insights, enhancing guest satisfaction and loyalty. In today's fiercely dense market, these applications serve as crucial differentiators, attracting tech-savvy travelers seeking exceptional experiences and representing a transformative force in the industry.
HolidayHero Guest App
HolidayHero is a guest experience platform, that provides guest app solutions designed to enhance guest satisfaction and drive revenue growth. This progressive application offers a comprehensive suite of functionalities that can redefine a hotel's operations. Its agile and user-friendly interface is exemplified by the fact that it takes only 5 minutes to create your personalized guest application.
From personalized digital guidebooks to local recommendations, targeted upselling, and customizable branding, the HolidayHero guest app is an invaluable tool for modern hoteliers. Let's analyze the main features of the guest app and how they enhance guest experiences and increase revenue.
A. Digital Guidebook
HolidayHero's digital guidebooks empower guests with a user-friendly interface to explore the hotel's surroundings and book hotel amenities, services, and local recommendations for dining, entertainment, and activities in the area. It functions as a personalized concierge service, ensuring guests have everything they need at their fingertips. This level of convenience enhances guest satisfaction and increases engagement with hotel services while promoting local experiences and cultivating strategic partnerships with local businesses, bolstering the hotel's appeal and revenue streams.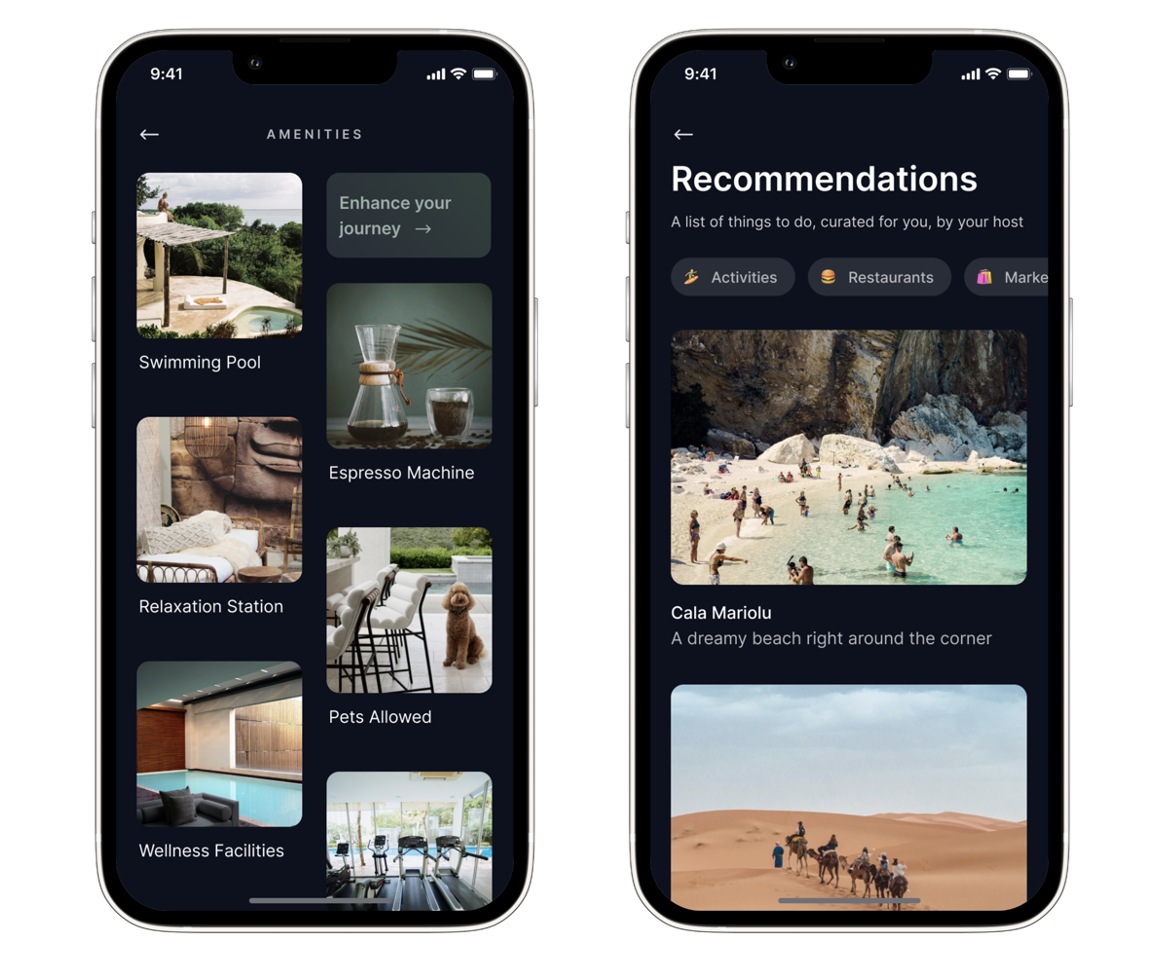 B. Upselling Services
Upselling is a proven strategy to boost hotel revenue, and the HolidayHero guest app excels in this arena. With targeted upsell offers seamlessly integrated into the app, hotels can entice guests to enhance their stay. Whether it's spa treatments, in-room dining, or special requests like champagne service, the app presents these opportunities persuasively, contributing significantly to your hotel's bottom line.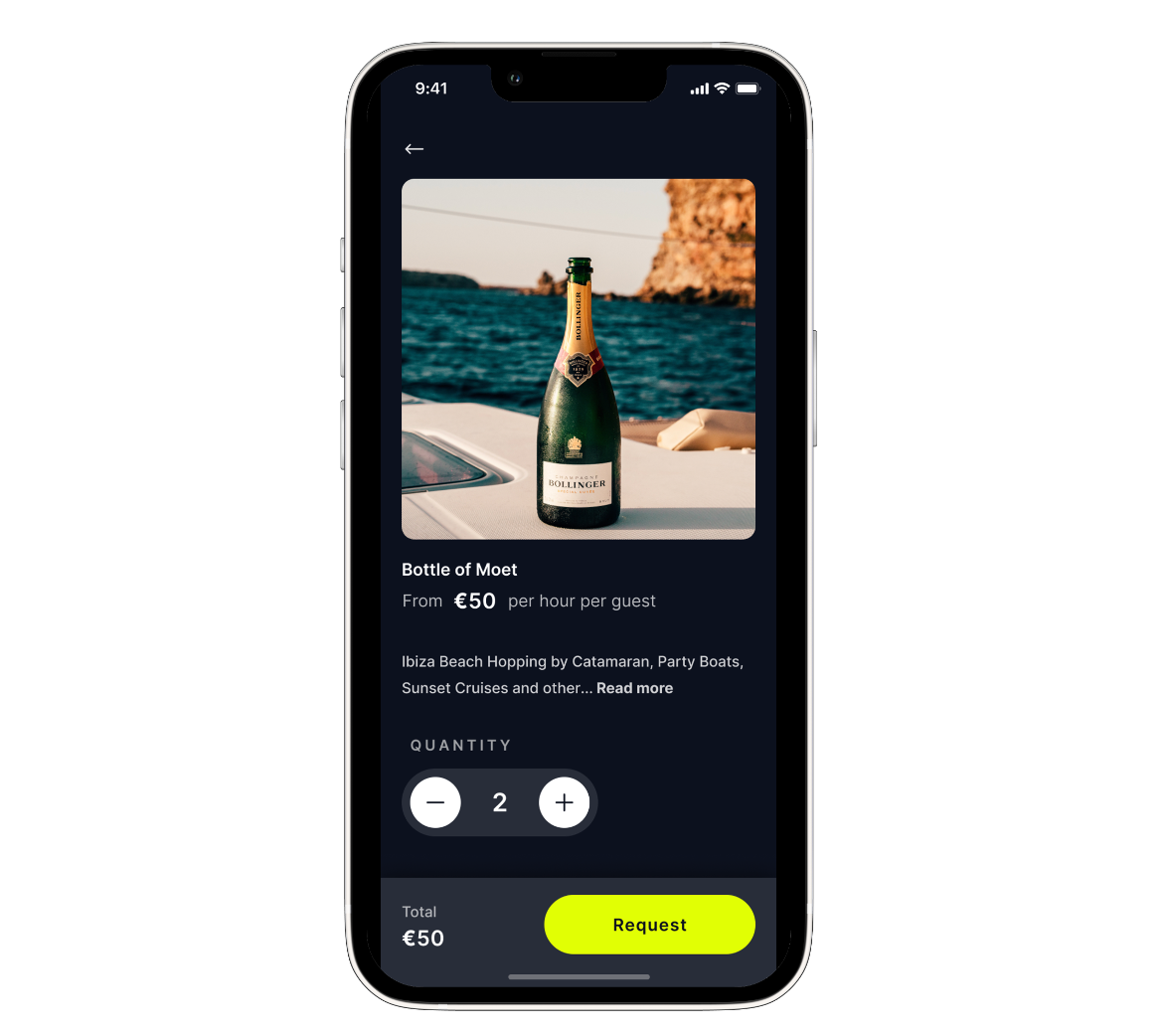 Your hotel's brand identity is valuable, and HolidayHero understands its significance. Hotels can personalize their appearance through the app, creating a consistent brand experience for guests. This reinforces your hotel's unique identity and fosters a sense of loyalty among guests, encouraging repeat bookings and positive reviews.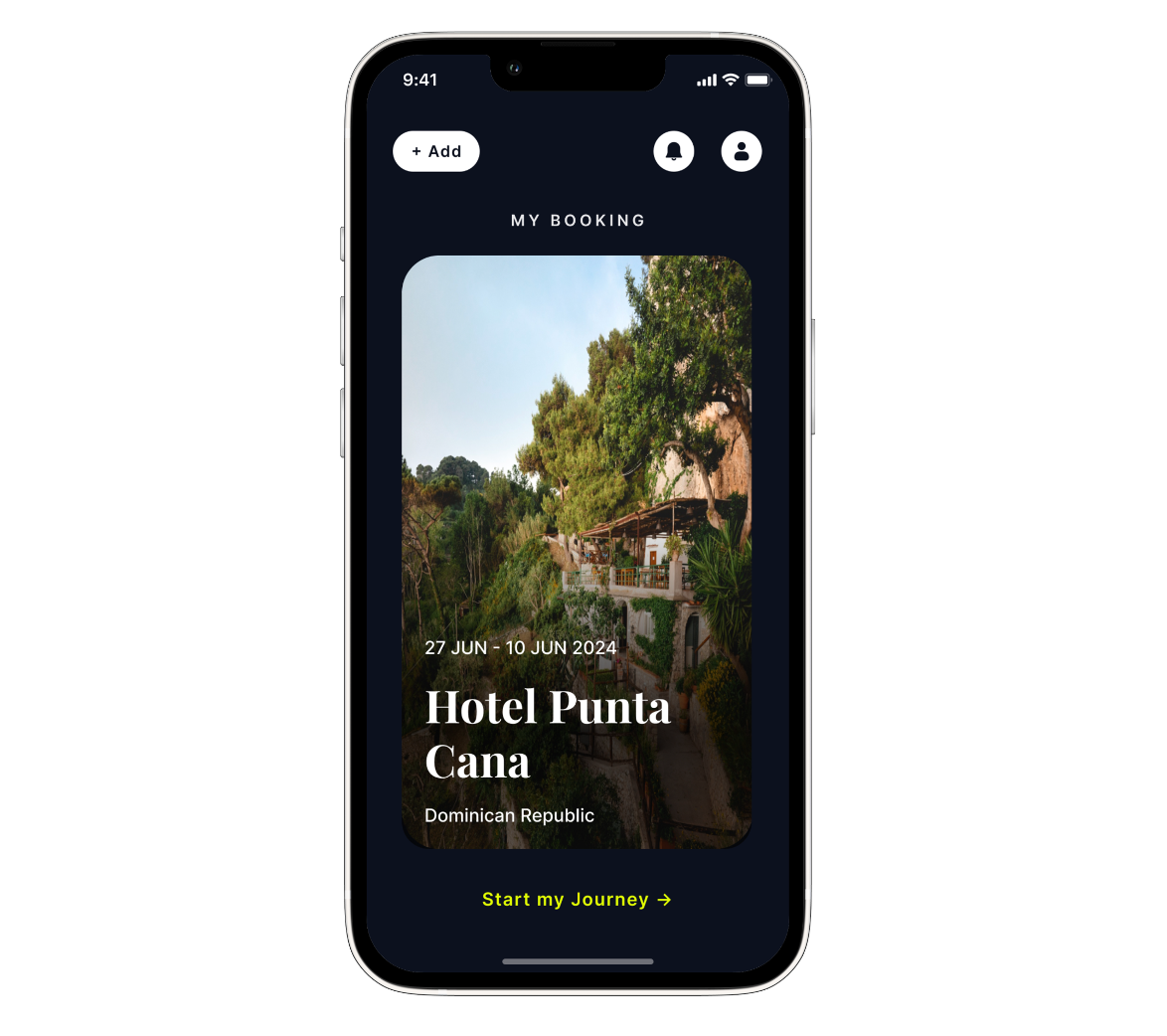 Maximizing Revenue with HolidayHero
The true power of the HolidayHero Guest App lies in its ability to boost hotel revenue through personalized upselling strategies. By harnessing guest data and preferences, hotels can make tailored recommendations, enticing guests with offers and promotions that align perfectly with their interests. Also, implementing a SaaS guest experience software can lead to significant cost savings for hotels. Streamlined check-in reduces the need for additional front desk staff, saving labor costs. Additionally, the app allows the guests to book for next year, which helps you save money on OTA's.
Guest Satisfaction and Loyalty
The HolidayHero Guest App can help hotels succeed by providing personalized experiences that align with guest preferences. This can lead to a significant increase in positive reviews and ratings and the development of loyal customers who become brand advocates. Guest satisfaction is not just a number but a commitment to excellence that sets the HolidayHero Guest App apart. The app allows hoteliers to excel in a competitive market and create a lasting legacy of guest satisfaction and loyalty.
HolidayHero is a dynamic tool that enhances guest experiences and significantly contributes to a hotel's revenue. Its ability to tailor offerings, boost guest satisfaction, and streamline operations positions it as an indispensable asset for hotels in the modern hospitality landscape. As hotels seek ways to thrive in a competitive market, HolidayHero emerges as a cost-effective solution that brings both guest satisfaction and financial success within reach. Operators interested in having their hotel guest app can request a free trial on the HolidayHero website.
ABOUT THE AUTHOR
Sjeel Koster is Co-founder and CEO of HolidayHero, a guest experience platform transforming the hospitality sector through innovative technology solutions. With over a decade entrenched in the tech industry, Sjeel carries a profound understanding and unyielding passion for fostering growth and scalability within SaaS solutions in the hospitality industry.
Comments
Join the newsletter to receive the latest updates in your inbox.