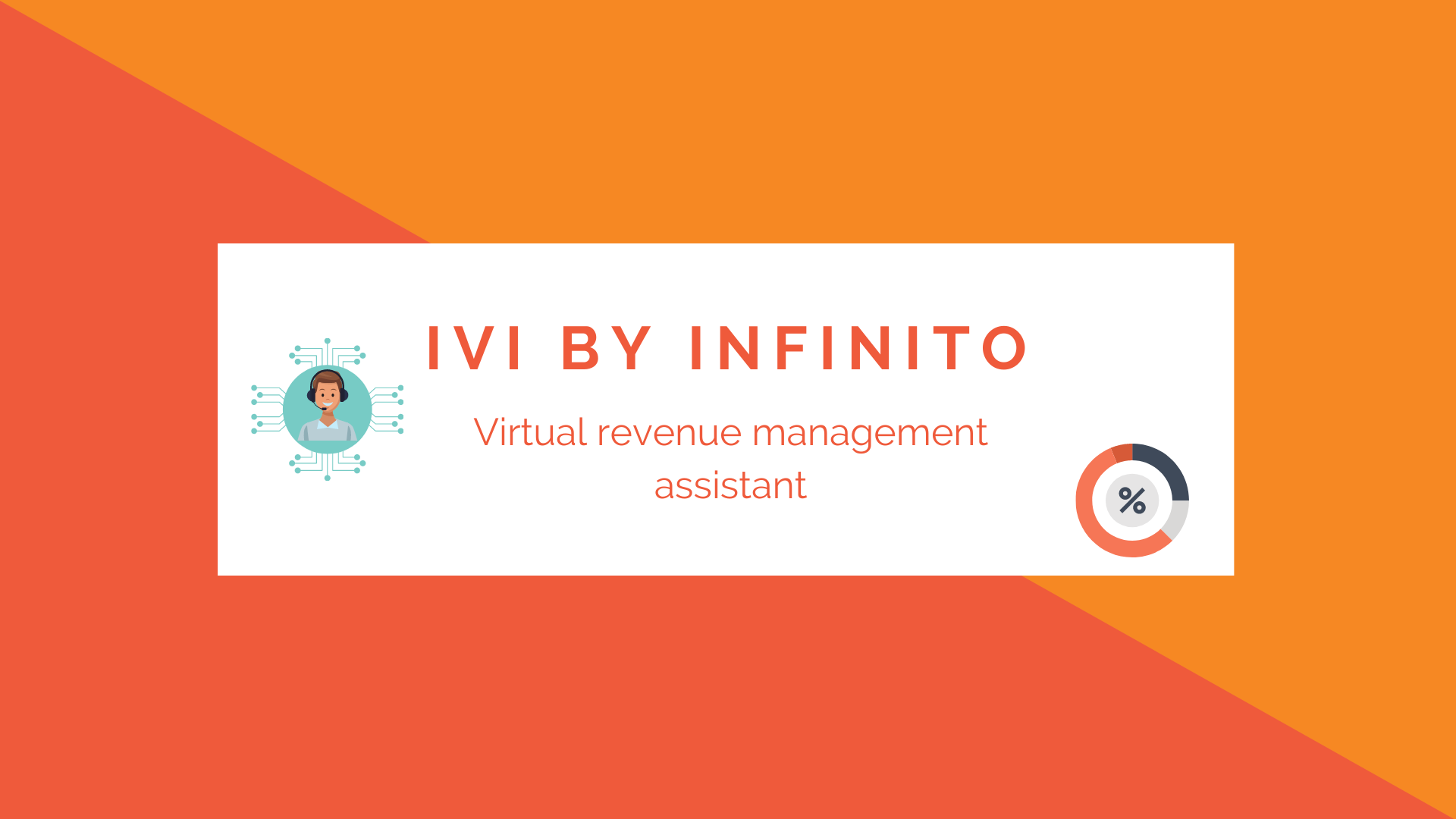 IVI by Infinito - virtual revenue management assistant for fast and better decisions
Review of the first and only RMS that offers a storytelling mode turning data into stories.
Revenue management system (RMS) became an essential part of hotel revenue optimization. RMS can process a lot of information, generate excellent reports, forecast demand, and suggest optimal room price. It's a must-have technology. Sounds perfect, right? Let's not jump to the conclusion and look at what is hidden below the surface.
What are the drawbacks of the major revenue management systems?
RMS requires a lot of historical data. The system will need at least a year to "learn" your property. You can add historical data for years prior to the installation, but the system still requires at least a year of connectivity to understand the property, its segments, and booking patterns. Relying on historical data for forecast and pricing decisions is no longer optimal. Pandemic made such data obsolete. Algorithms must be able to incorporate forward-looking data and short-term trends.
RMS sets rates based on the forecast. It's practically impossible to create an accurate forecast in current post-pandemic market conditions. If the forecast is not valid, then pricing suggested by RMS is not optimal. Rates should be set based on actual OTB numbers, short-term trends, and future market demand intelligence.
Complexity of  information. Data is presented in the form of numbers and graphs that are not easy to read and understand. Interpretation of data takes time, skill and requires in-depth knowledge of the system and its logic. Even most experienced revenue managers need time to get used to RMS and its reports.
Partial view of the business conditions. RMS does not show the full picture. Many revenue managers have to create spreadsheets (still!) to get all the data needed for strategy meetings from additional sources (PMS, CRS, BI).
Automatic adjustment of room rates. This capability can be customized and adjusted based on the hotel's needs. But the majority of systems prefer to have control over the rate changes in real- time. What if the RMS decision was not optimal? Hotels can override it, but the time was lost, and the system's learning process of your hotel was negatively affected by the override. There should always be a right balance between automation and manual control.
We see that apart from a lot of benefits, revenue management systems have some drawbacks. Is there a tech solution that can overcome major RMS drawbacks and help hotels manage the revenue better?
Meet IVI by Infinito - a virtual revenue management assistant. IVI is the first and only RMS that offers a storytelling mode turning data into stories. That's is right. You can click on any future date and read a full interpretation of the numbers as well as actionable suggestions.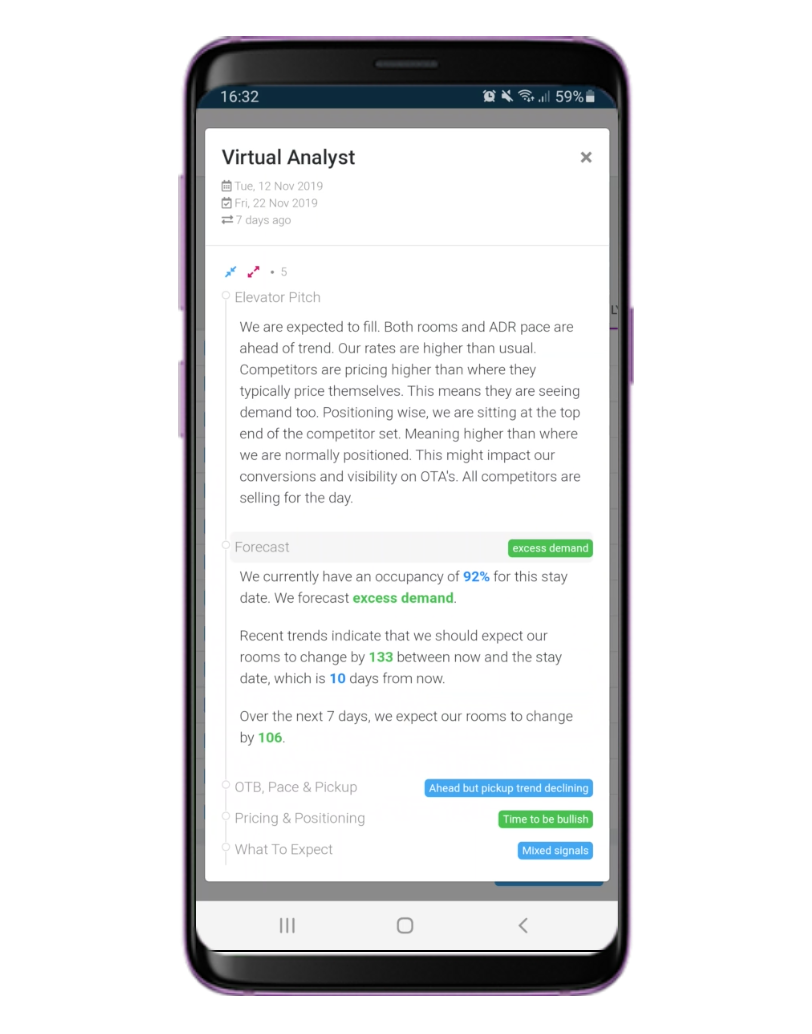 Benefits of using IVI
Fast integration and implementation.
IVI connects with PMS and does not require "learning" of your hotel for a long time. You can use it right away. It also does not need large amounts of historical data because IVI relies on recent short-term trends (last 5 Mondays, Tuesdays, etc.). The system integrates with major BI solutions for the forward-looking market demand and rates data. IVI is updated hourly; hence hotels can manage revenue in real-time.
Simple and user-friendly.
The desktop screen gives all information required to make revenue management decisions in one place - Actual, Last Year, Pick Up, Market Demand, Comp set rates, etc.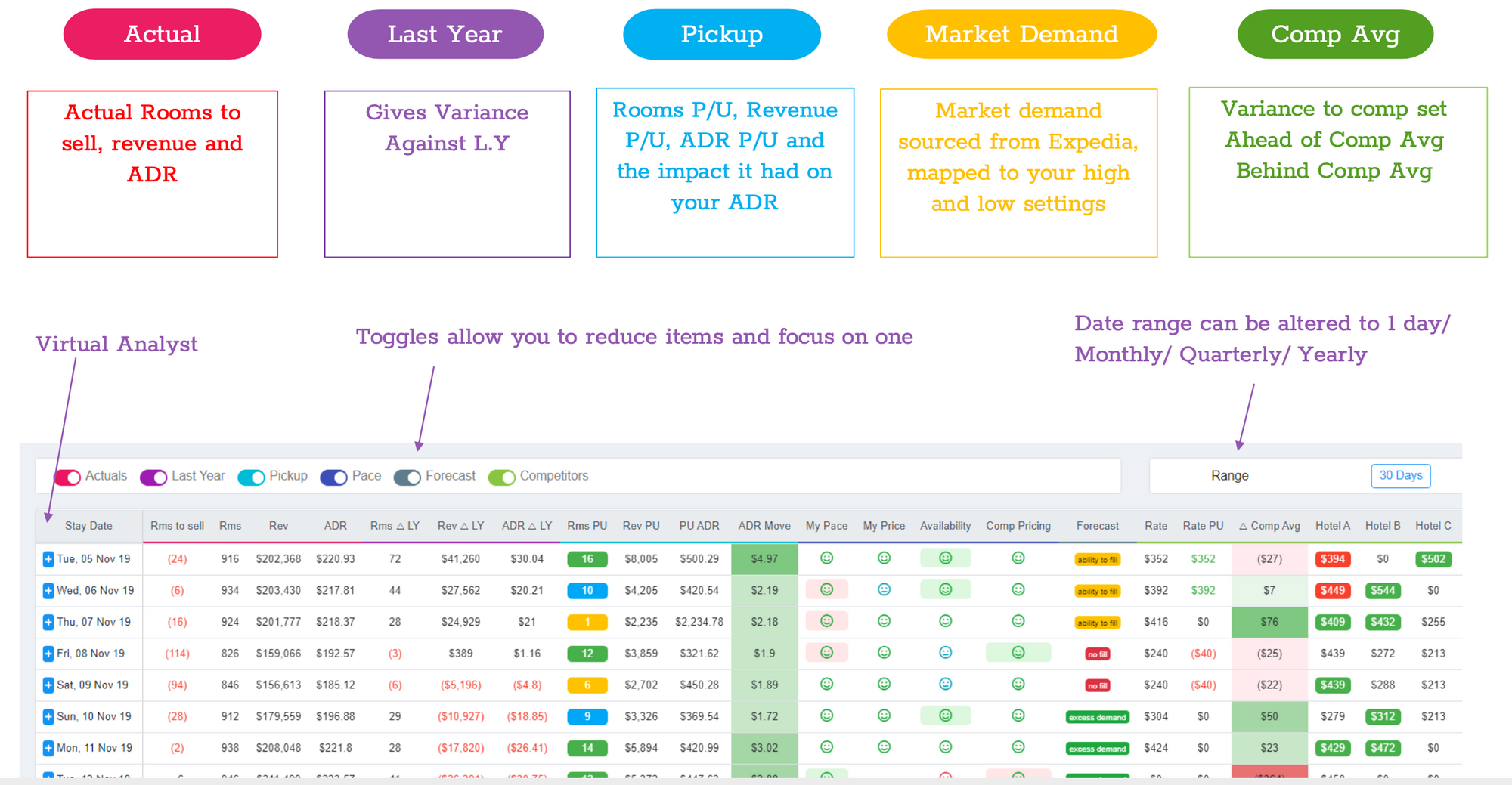 Smileys will show you right away areas that require attention. You can click on any day to read an interpretation of numbers and suggested actions.
The information is presented in an easy-to-understand way so that the user is not required to have in-depth knowledge of revenue management and RMS. Since all information is readily available on one screen, it saves revenue managers a lot of time. There is no need to create spreadsheets, pull data from different systems, and write long and complicated explanations about pricing decisions. All information is just a couple of clicks away.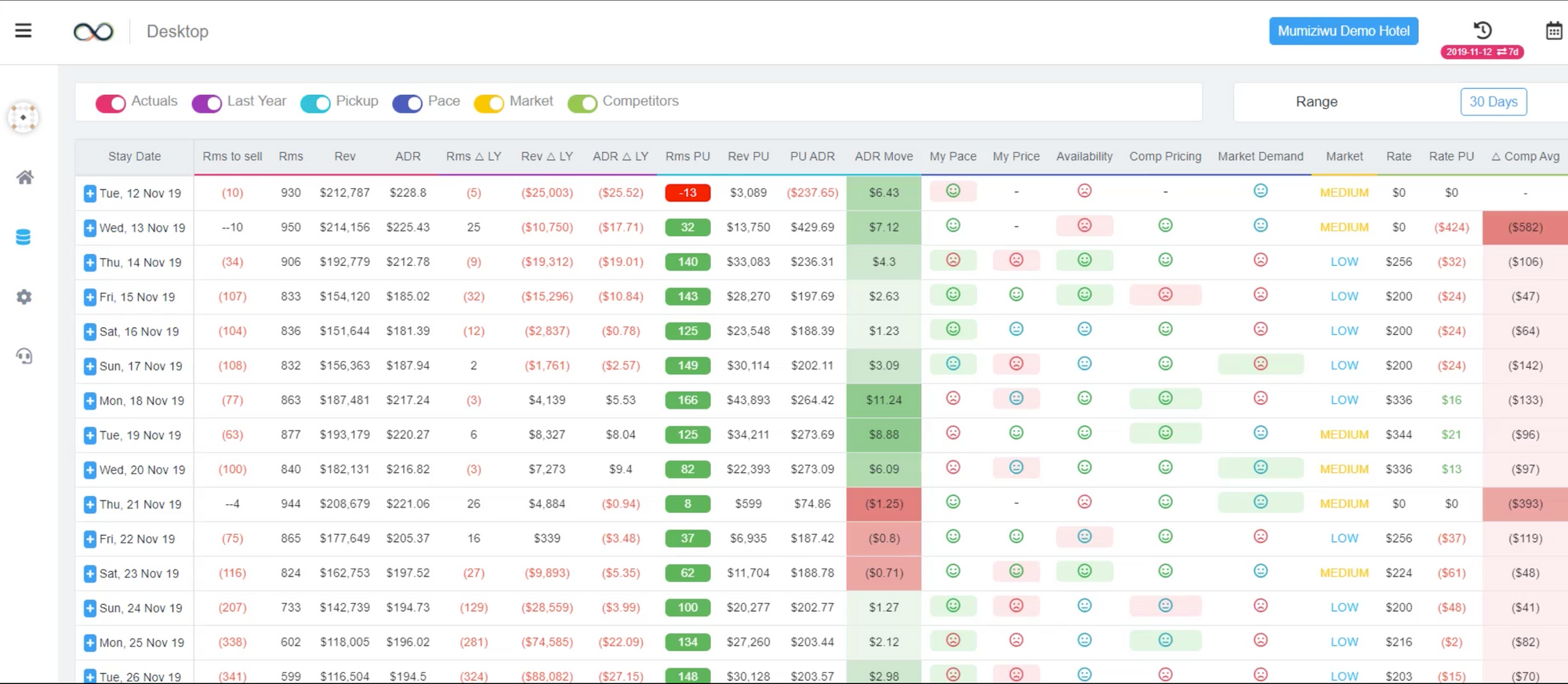 IVI does not require forecast and long-term historical data.
The system makes suggestions and functions based on recent short-term trends and future market demand information. It does not need long-term historical data and forecasts to optimize your hotel's revenue. However, you can still enter forecast and budget data to use as benchmarks. IVI's algorithms are entirely based on actual data from PMS and BI solutions. Such an approach will yield the most optimal results for post-pandemic hotel revenue management.
IVI will not set your rates automatically but will make suggestions.
You do not have to worry about the system changing the rates, rate overrides, and explanations of why the rates were altered. All you need to do is look at future dates, see which ones are not "smiling," click on the date, read the suggested rate with an explanation.
Easy system to use when managing multiple hotels.
IVI helps revenue managers and hotel executives with a large volume of work they face daily. It's not a secret that hotel companies reduce workforce and consolidate revenue management function, and this trend will only continue. Revenue managers now manage more hotels. Corporate executives manage large portfolios. IVI provides an easy to use and valuable tool. At different levels, hoteliers can make effective revenue management decisions for multiple hotels and save valuable time. Imagine pulling data from PMS, RMS, and BI for the strategy meeting for every hotel. With IVI, you have all data already available in one place with actionable suggestions. Portfolio view functionality shows the most critical data for all hotels in the portfolio at a glance, suggesting which hotels are underperforming and should be a priority.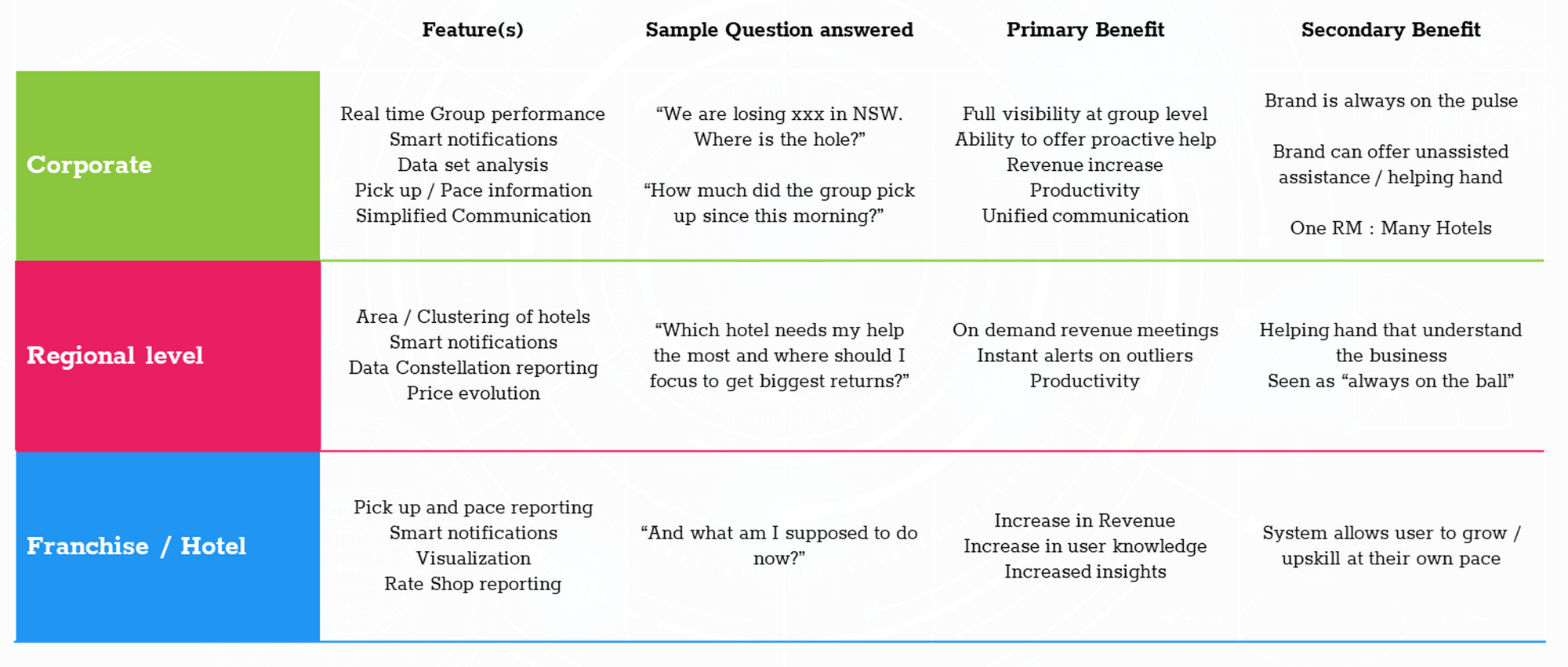 IVI is a great learning tool.
You can learn revenue management, its principles, and the logic behind pricing decisions by using this system. IVI tells you the story behind the numbers, explains the suggested course of action. You get an intelligent virtual revenue management assistant that you can learn from and improve your skills.
IVI will save your hotel money.
IVI's fees are lower compared to what large RMS solutions charge. Hotels will also save on training as the system does not require costly training and support. Moreover, right now, IVI offers a free trial.
Please follow this link to try all the benefits of this fantastic and innovative revenue management solution for FREE for 60-days!
More than 800 hotels globally already use IVI to make better revenue management decisions.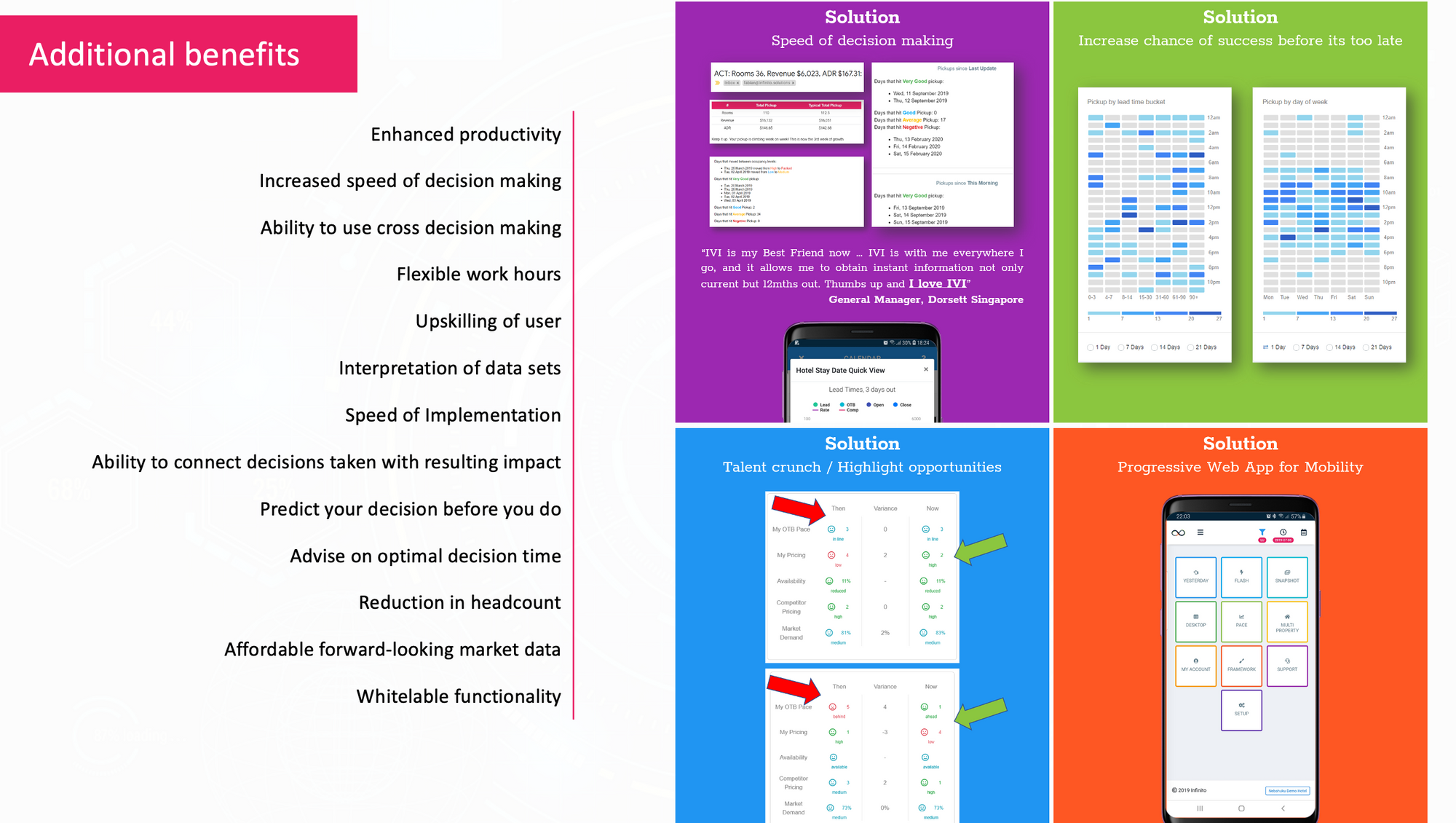 ---
Comments
Join the newsletter to receive the latest updates in your inbox.